
Table of Contents

About the Author

Related Posts
How to Record Video on PC with External Camera
If there is one content type that has been consumed the most in recent years, it is videos. There are many reasons why you would want to record a video. Regardless of the reasoning, you have several ways to do that. As long as you have a camera and a computer available, you can easily and quickly record a video yourself using some pretty basic steps. This guide is all about connecting your external camera to your computer and using that camera to record a video.
Related Article: How to Record Webcam on Windows 10
Part 1. How to Connect a Camera to Your Computer
Connecting a camera to your computer is a whole procedure in itself. That is because most cameras are not plug-and-play, and you need to configure certain options on your computer before you can use them. This configuration includes installing the required drivers and utilities that allow your computer to interact with your connected camera.
Not just installing the software, you also need to physically connect the camera to your machine. This depends on what type of camera you have. If yours is a camera that uses a USB connection, you can simply plug your camera into one of the ports on your computer to connect it. If the camera uses another type of port, you will need to check the user manual to see how to connect it to your machine. The following is all that you need to do.
Step 1. Install the Drivers for Your Camera
In earlier days, you would get a CD, DVD, or even a floppy drive containing the drivers for your camera. If you have a disk, connect it to your computer. If you do not have one, head over to the official site of your camera and download the required drivers.
Once the drivers are downloaded, or you have inserted the disk to your computer, double-click on the setup file and it will begin to install the essential drivers on your machine. Make sure to go for a full installation of the camera in case the installer asks if you want to customize your installation.
Step 2. Install the Required App
Most cameras come with a dedicated app to let you test and view the footage from your camera. This app, in most cases, gets installed along with the drivers. However, with certain cameras, you need to install this app separately.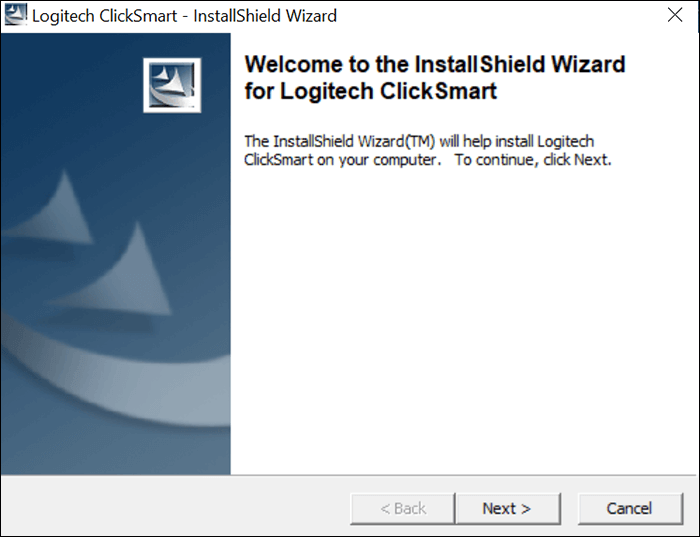 If that is the case, open the installer for the app and begin to install the app. Make sure to tick-mark all the feature boxes to ensure the app is installed with all the features that your camera offers. You can download the app from the camera manufacturer's website if you do not have the disk.
Step 3. Connect the Camera to Your Computer
When you have installed the required drivers and app on your computer, the next thing you need to do is to connect your camera to your PC. This a normal connection, and you can connect the camera using a USB or any other cable that is provided with it.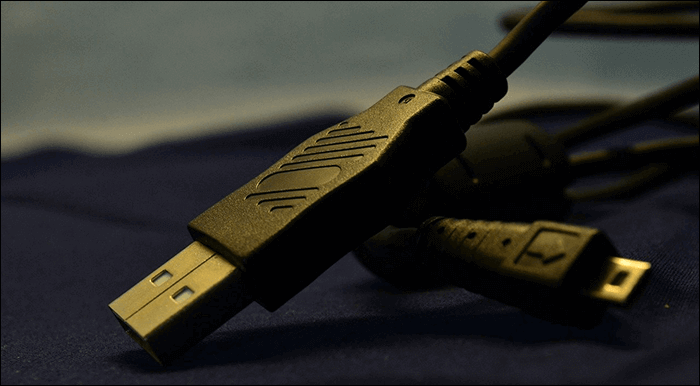 Most external cameras use a USB cable, so use that to connect the camera to a high-speed USB port on your computer. Make sure the port that you use for this is working as a defective port may cause you not to be able to watch the camera footage.
Step 4. View the Footage from Your Connected Camera
Finally, when you are done installing the drivers, apps, and connecting the camera, you will want to test if the camera works. You can do this by using the app that you just installed on your computer. While the camera is still attached to your computer, launch the camera app on your PC.
Part 2. How to Record the Camera on Windows PC
Unfortunately, most apps that let you view your camera's footage do not offer the ability to record a video from the camera. Luckily, there are tools out there that you can use to capture video from your connected cameras. One of the tools you can use to record videos from a connected camera is EaseUS RecExperts.
It is an excellent tool to record videos from just about any camera. As long as your computer detects and recognizes the camera that you have attached, this tool should be able to detect it as well and let you record videos from it on your computer screen. After that, record the screen with audio and export it as a video is just a piece of cake for you.
How to Record from a Camera using EaseUS RecExperts
Now that you have set everything up and your camera is tested and is working, we are sure you do not want to wait any further to start your video recording. The steps to record a video are as below, and these are extremely easy, even for a beginner.
Step 1. Launch EaseUS RecExperts on your computer, and you will see two "Webcam" icons on the main interface. Click on the "Webcam" button next to the "Audio" button to continue.

Step 2. Now, in this webcam recording mode, click on the lower-left button to select the audio source. The options allow you to capture system sound, microphone, or both two.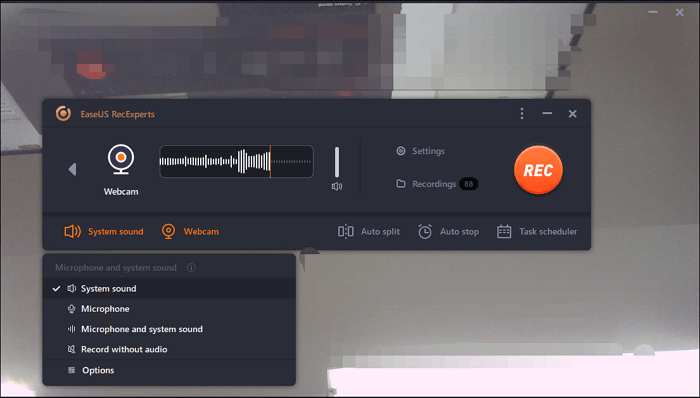 Step 3. Click on the other "Webcam" button and select the camera that you want to use in the recording. Then, tap on the "REC" button to start recording.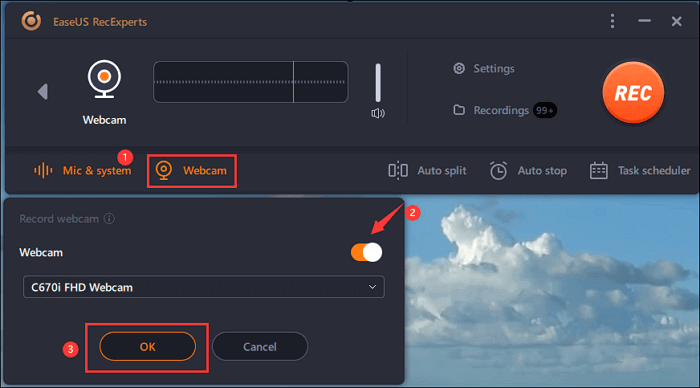 Step 4. During the recording process of the webcam, you will see the following interface. Click on the two buttons on the right side if you want to pause or stop the recording. Finally, the recorded video will be saved to your computer.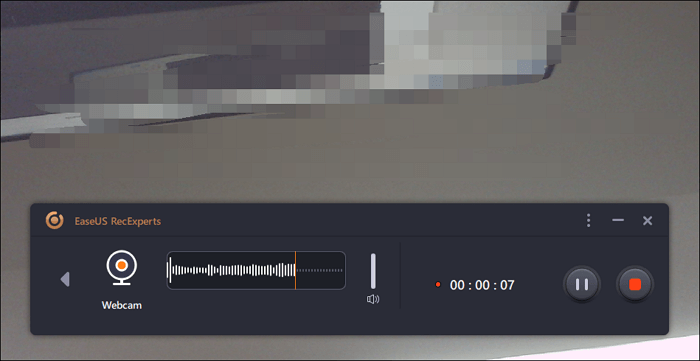 As you can see, your recorded video file is nothing but a regular file that you normally see on your computer. You can now move it to an external USB storage, copy it to your mobile device, or even upload it to your cloud storage. Later on, if you ever want to get access to your video file and you are not sure how to do that, you can open a File Explorer window to do that. Simply open the File Explorer and navigate to the following path.
Conclusion
Most users are not sure how to record a video when they get a new camera for their computer. If you are one of those users, EaseUS RecExperts makes it extremely easy for you to record a video from any of your cameras. It has universal support for cameras, and you simply need to click on a few buttons to start recording from your attached camera.
About the Author

Jane is an experienced editor for EaseUS focused on tech blog writing. Familiar with all kinds of video editing and screen recording software on the market, she specializes in composing posts about recording and editing videos. All the topics she chooses are aimed at providing more instructive information to users.