Symptoms of Raw Partition
"Raw partition error" doesn't always happen, but exists indeed. It may happen to a local hard drive, external hard drive, USB, and other storage devices. It usually occurs with the following symptoms when the disk partition is corrupted or damaged:
A partition with the raw file system is inaccessible. That is to say: When you encounter one of the above situations, unfortunately, you can't open the files such as documents, photos, emails, etc. on the problematic partition. The quickest way to fix this is to format it immediately and use anti-virus software for full anti-virus. However, if you have data existing on the partition and format the RAW partition directly, it will result in the loss of all the data on the partition. So if the files are important, you can consider using a reliable disk data recovery software to recover the data first, then format it to make it work properly again.
What Is the Best Raw Partition Recovery Software
Speaking of the professional and influential data recovery tools, you can't miss EaseUS hard drive recovery software - EaseUS Data Recovery Wizard. It fully supports RAW partition recovery. Whether it's your disk partition, USB, or external hard drive becoming RAW, the software can help you recover data from the RAW device.
 Recommendation

Restore lost files, photos, audio, music, emails from RAW partition effectively and safely.
Recover deleted or lost files from recycle bin, hard drive, memory card, USB, digital camera, mobile devices, and other storage media.
Retrieve data from formatting, system crash, virus attack, hard disk failure due to the bad power supply, damaged block, etc.
Whenever you are facing a data recovery problem, trying it is always a good choice.
How to Recover RAW Partition with EaseUS Data Recovery Wizard
Outranking its equivalents with its usability and performance, EaseUS RAW partition recovery software make It easy for you to complete the Raw partition recovery within only three steps. Download and install EaseUS Data Recovery software on your Windows 10/8.1/8/7/Vista/XP, or Windows Server 2016/2012/2008/2003 computer. (The software also has excellent compatibility.) Then follow to recover data from your RAW partition.
Step 1. Select the Partition
Launch EaseUS Data Recovery Wizard.
Select the raw disk partition where you lost your data.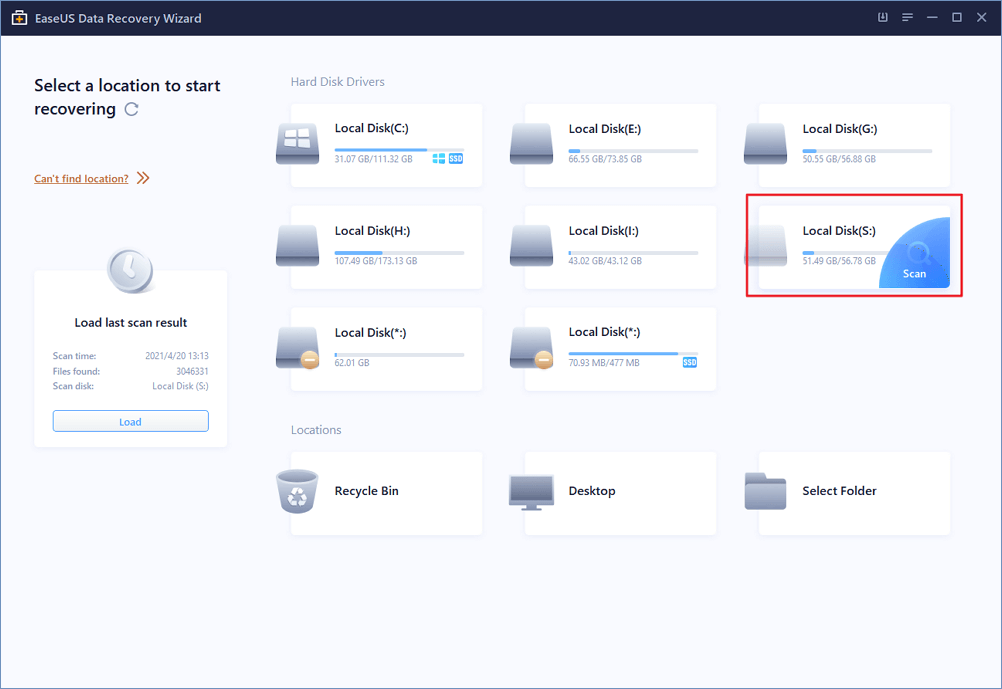 Step 2. Scan the Partition
Click the "Scan" button, and the software will automatically scan the Raw partition immediately.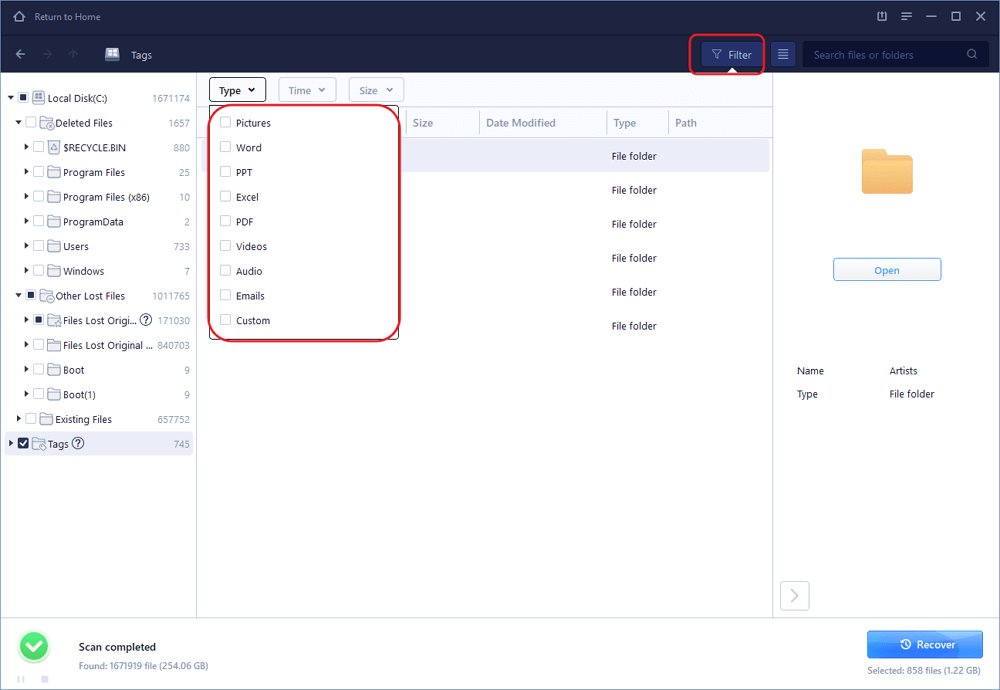 Step 3. Recover the Data
After the scan, you are allowed to preview some of the listed files.
You can preview them. If you find it difficult to find the raw files, click the "Extra Files" button and you will be able to see the raw data. Besides, you can search the file type to find the lost files.
Then, click the "Recover" button to get the data back.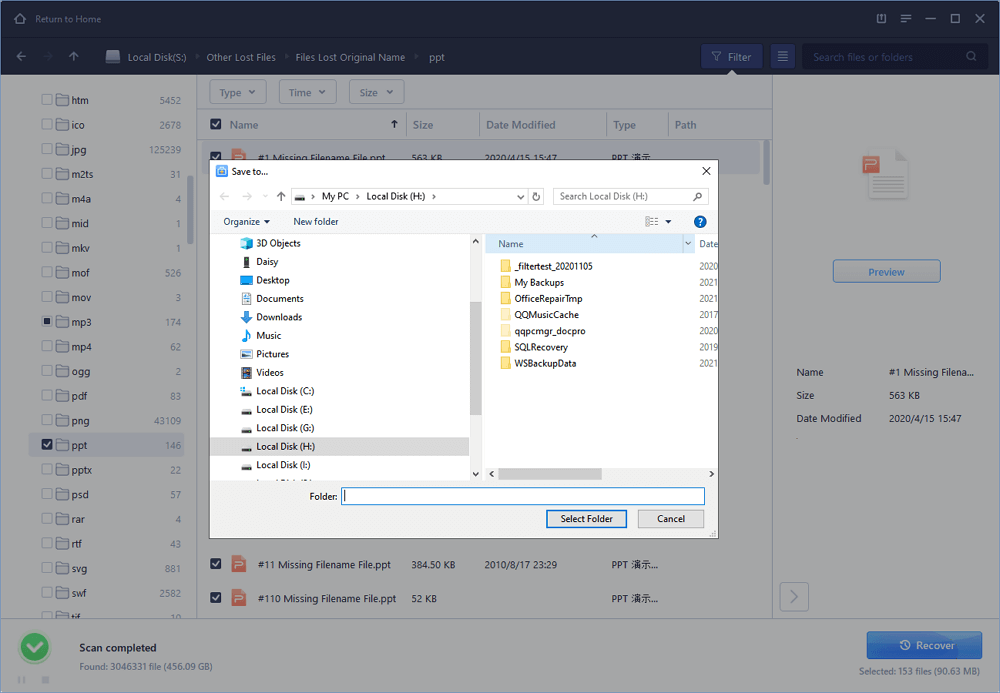 Now you have successfully recovered the files from your RAW partition to somewhere else. It's time for you to fix the RAW partition.
How to Fix RAW Partition
Although formatting the partition is not the only way to fix the RAW issue, it's the most straightforward one. (You can learn more methods in the article about how to recover and fix RAW USB.) You can either follow the steps below to format your RAW partition or learn how to do it with a professional hard drive formatting tool.
After you have recovered files from RAW partition successfully. Then you can format the raw drive to FAT/NTFS for regular use by
Step 1. Open "This PC/My Computer".
Step 2. Right-clicking the RAW drive and select "Format".
Step 3. Set up the file system and other options according to your needs and click "Start" > "OK".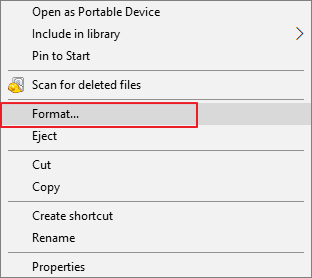 Conclusion
Instead of recovering data after the problem occurs, it's always preferable to prevent such problems from happening. By knowing why a partition becomes RAW, you can get a better understanding of the causes of the issue and of how to avoid it. The common reasons include:
Loose or broken cables
A sudden power cut as improper system shutdown
Changing file system incorrectly
Misoperations like ejecting the storage device improperly
Virus attack
Always grow a good habit of using the storage device. In addition, back up your important files with free backup software regularly and get a professional data recovery tool for your precious data. By doing so, you can reduce the chance of suffering from data loss.