How to Record 3DS Gameplay With/Without a Capture Card

Vanessa Chiang updated on Dec 22, 2020 to Screen Recording Utility | How-to Articles
Most 3DS game fanciers may come across such a headache that you can't find an efficient way to record your 3DS gameplay. That makes it difficult to share your wonderful gameplay with your friends or on social platforms. Recording 3DS gameplay is not an easy thing since Nintendo Switch does not allow you to directly record its screen. However, it is not so difficult as you imagine if you use the correct methods and tools.
How to record 3DS gameplay? There are two ways: resort to a screen recorder and a capture card, or record your gameplay with a camera/smartphone. In this article, we will show you detailed tutorials of these two methods.
How to Record 3DS Gameplay With a Capture Card
Advantage: record 3DS gameplay with high quality    
You need to prepare two tools to record 3DS gameplay in this way. First of all, a Nintendo 3DS capture card is indispensable. A capture card is mostly used by game lovers to recording various gameplay and upload recordings on the Internet. Another necessity is a reliable game recorder to help you record your gameplay displayed on your computer. Here we suggest you use EaseUS RecExperts, one of the best game recording software. 
EaseUS RecExperts is not only a game recorder, but also a screen, audio, and webcam recorder. With this all-in-one screen recorder, you can record any area of your computer screen. In addition, it enables you to record stream video and audio. After recording, you are allowed to briefly edit your files and upload to your social media or save them on your PC.

Features
Simple and easy to use
Support to record video and audio at the same time
Support schedule recording
Customize recording settings
Stage 1. Prepare a Capture Card
You need to prepare a 3DS capture card and manually install it to connect your computer and Nintendo Switch. You can follow the detailed steps below.
Step 1. Buy a 3DS capture card.
There are tons of 3DS capture card on the market. Here are some recommendations: Elgato HD60 Capture Card, Razer Ripsaw HD 4K Capture Card, Hauppauge - HD PVR 2 Capture Card, and many more. All of these products are sold on Amazon. You can choose and purchase your favorite one.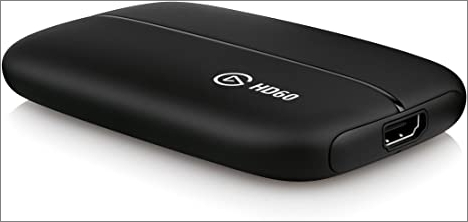 Step 2. Install the capture card to the 3DS game console. 
You need to install the capture card to the 3DS game console. Connect an HDMI cable from your console with the input port, then run another HDMI cable from the card's output port to your monitor or TV. Finally, plug in the USB or mini USB to your computer to connect it with your capture card.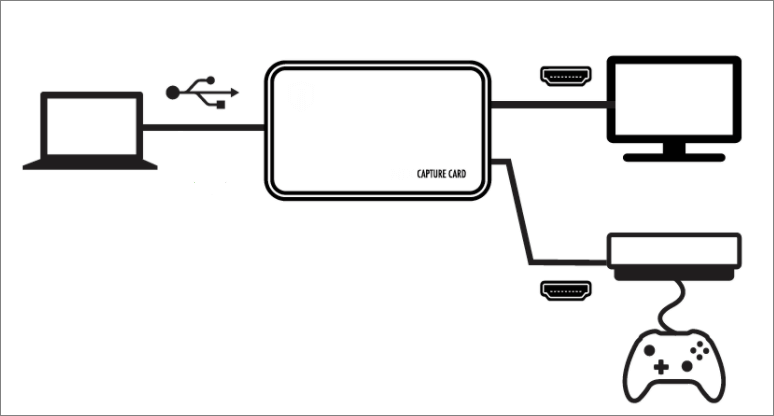 Stage 2. Record 3DS Gameplay with EaseUS RecExperts
When you finish Stage 1, your 3DS gameplay can be displayed on your computer screen. What you need to do now is to use a screen recorder for PC to record what happens on your screen.
Step 1. Launch the game you're about to record and then the downloaded EaseUS RecExperts.
Step 2. Once you begin playing the game, click the "Record Game" button to get in the game recording.

Step 3. Select the region and click the "REC" button to start recording. And then you can choose to pause or stop the recording during the course of the gameplay.

Step 4. After saving the recorded gameplay video, you can directly save the video to a local disk or upload it to cloud storage, YouTube, Vimeo, and many other platforms.

Now, you have successfully recorded your 3DS gameplay. And you can share it on your social platform directly in EaseUS RecExperts.
How to Record 3DS Gameplay Without a Capture Card
Advantage: record 3DS gameplay without extra payment
Maybe you consider the high cost of a capture card is inaccessible. You do not want to buy it and you are looking for other solutions to record 3DS gameplay. If you have already had a camera or a smartphone. Here we suggest you use a camera or a smartphone to finish the recording. In this way, you do not need to spend the extra money and learn tedious knowledge about the capture cards. But it also has disadvantages: your recordings may be affected by the external environment such as unwanted noise or low quality.
Before starting recording, you need to prepare some tools: a camera or a smartphone, a fixing tripod, and your 3DS game.
Here are the steps to record 3DS gameplay without a capture card:
Step 1. Fix your camera/smartphone on your tripod and adjust it to make sure your 3DS gameplay can be recorded perfectly.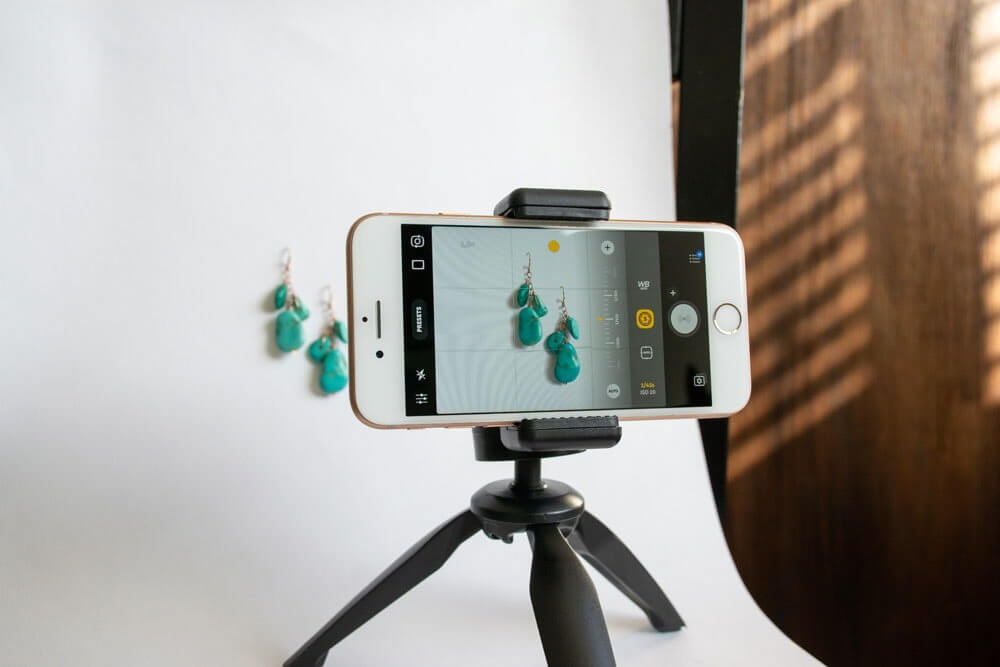 Step 2. Set the scheduled recording on your camera/smartphone and adjust the light, focus, color, and so on to make sure your recording is clear enough.
Step 3. When everything is done, turn on your camera/smartphone and start your 3DS gameplay console. When you finish your recording, close your gameplay and save your recordings on your camera/smartphone.
Step 4. If you need to edit your game recording, you can upload it to your computer and find a video editor to enhance your recordings.
Here, we suggest EaseUS Video Editor as it enjoys tons of features and functions for video editing. You can make your 3DS gameplay recording more attractive with this tool.
Conclusion
In conclusion, we give you 2 efficient ways to record 3DS gameplay. You can finish recording with or without a capture card. You can spend some money to buy a capture card and record your 3DS gameplay with high-quality or choose to use a ready tool to finish recording quickly. If you would like to try the first way, you can download the recommended game recorder for free.