The solutions presented in this article are applicable to Windows 10 users of Home, Pro, and Enterprise who are looking for answers to the following questions.
How to stop Windows 10 update in progress
How to disable Windows 10 update once started
How to cancel an unwanted Windows 10 update
How to interrupt Windows 10 updates while updating
As you can tell, people are asking the same question using the different expressions. All in all, they are downloading an update by default and want to have it canceled. How to do it?
Quick tip
To Prevent Windows 10 from automatically downloading and installing an update, you can disable Windows 10 Automatic Updates to completely ban the automatic update. (Except Windows 10 Home users)
But once you've started an update in progress, only the two methods give below can call it off.
Method 1: Stop Windows 10 Update in Services
Step 1: Type Services in the Windows 10 Search Windows box. When the Services application appears in the search results, right-click on it and select "Run as Administrator".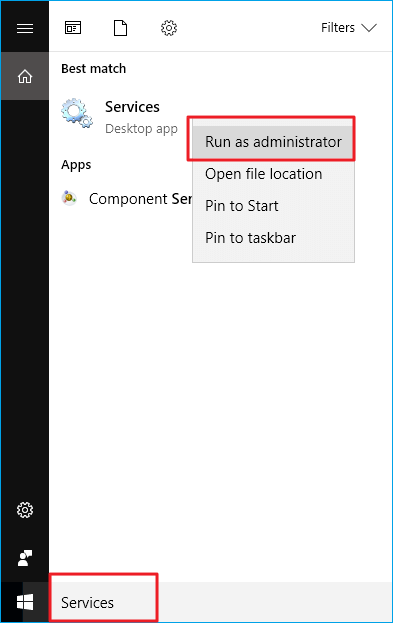 Step 2: In Services window, you will find out the list of all the services running in the background. You need to scroll down until you find the Windows Update service. As you can see from its status, the Windows Update is running.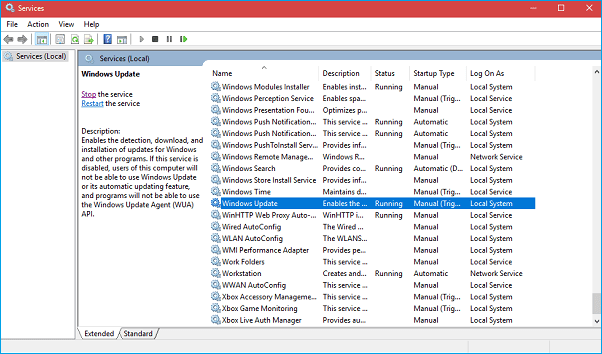 Step 3: Here you need to right-click "Windows Update" and from the context menu select "Stop". Alternatively, you can click on "Stop" link available under Windows Update option on the top left side of the window.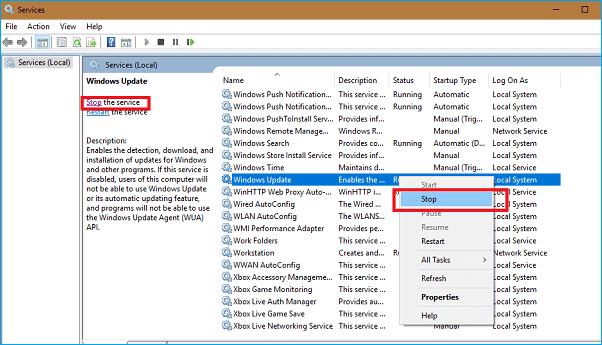 Step 4: A small dialogue box will appear showing you the process to stop the progress. Close the window once finished.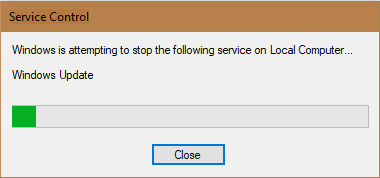 Method 2: Stop the Automatic Maintenance in Windows 10
Step 1: Type Control Panel in the Windows 10 Search Windows box and press "Enter".
Step 2: Click "System and Security".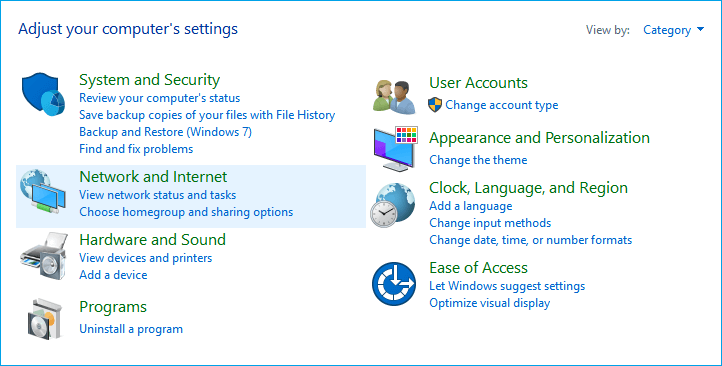 Step 3: Click "Security and Maintenance".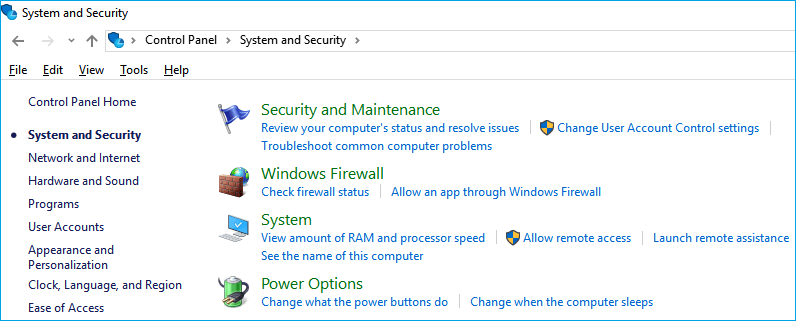 Step 4: Click the button on the right of Maintenance to expand its settings, and hit "Stop maintenance" when you want to stop the Windows 10 update in progress.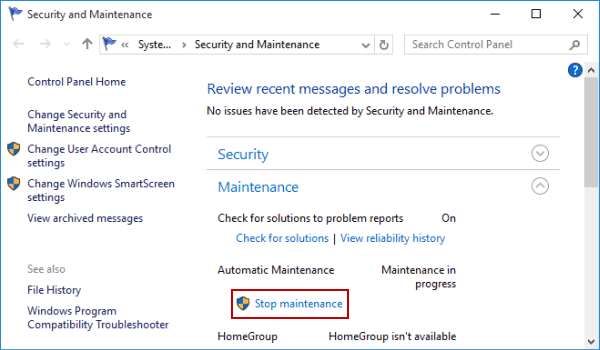 Since the Windows 10 system update you've just now canceled has been already downloaded on your computer, it's insignificant to keep such an update package with a large file size on your computer. Luckily, you can use EaseUS free partition manager to delete Windows 10 update files you've canceled in progress and free up disk space.