MOV vs MP4: Which is The Best Choice

Vanessa Chiang updated on Mar 18, 2021 to Video Editing Tips | How-to Articles
Do you notice that video has a lot of formats, such as MP4, AVI, MOV, GIF, WMA, and so on? Do you know the difference among these video formats? On this page, I will introduce to you the difference between the MOV and MP4 a which format is your best choice.
MOV vs MP4, Which Is Better/Best?
Video File Format is a format that encodes information into bits for storage in the digital storage medium. It shows how the structure of information and the data types that the file contains. Like MOV and MP4 formats, different formats have different file attributes. Now let's look at the difference between MOV and MP4!
What is MOV Format
MOV is a type of digital container file for videos and other multimedia, which developed by Apple. Originally, this video format supports playback in QuickTime movie player and usually used to save videos, movies, etc., so MOV is also known as QuickTime File Format or QTFF.
MOV uses an advanced algorithm that is compatible with different versions of macOS and Windows operating systems. MOV uses the concept of tracks to store data that is always used to stores movies, video files, and dates in a quick time. It also uses lossy compression to reduce the size to save the videos, which will make minimum video quality loss after the compression.
What is MP4 Format
MP4 is a multimedia file storage format and is also called MPEG-4 Part 14. Now, MP4 video format is widely used on the Internet, because this type of format can be used in many media players and operating systems.
MP4 is developed based on the MOV file, as like MOV, MP4 also uses lossy compression to minimize the file size. This kind of compression function has a little damage to image or sound quality and with its versatility, which gives this type of video format a great advantage.
Differences Between MP4 and MOV Formats
Although these two video formats use lossy compression, there are still some differences between them.
File Size
MP4 is usually more compressed and smaller in size, and MOV files are often higher in quality and larger in size.
Support Devices
The main difference between MOV and MP4 is that the two video formats support different devices. MOV is a proprietary Apple file format for QuickTime, while MP4 is an international standard. MP4 can almost playback in all operating systems and media players by its high image quality and small file size (which will reduce the download/upload time).
Here is a list you can clearly to see these two format differences:
| Feature  | MOV | MP4 |
| --- | --- | --- |
| Released for Public Use On | 1998 | 2001 |
| Support Device | Only support for Apple | Almost support all platforms  |
| Extension  | MOV is an ISO standard format that comes with .mov extension. | MP4, just like MOV, is also an ISO standard format with a .mp4 extension. |
| Disadvantages  | Not highly compressible. | Not so great on non-Apple devices. |
| File Size  | Bigger and requires more space | Slightly smaller than MOV |
| Codec | Video  | Video |
As MOV format was intended for QuickTime player, that MOV is working best on Mac. If you are a Mac user, MOV will be safer and more efficient that we recommend you choose MOV video format as your first choice.
If you are a Windows user, MP4 video format will be your best option because it supports various devices with multiple bits of data.
How to Convert MOV to MP4 Using EaseUS Video Editor
If you are working in an environment other than Apple devices, you might face some trouble that your video file cannot open. This time you must need some format conversion tools to save this problem.
EaseUS Video Editor is a powerful video software with format conversion function. Using this app, you can convert MOV to MP4, AVI to MP4, WMV to MKV, and so on. This program also supports converting audio format. If you need to edit and modify the video, changing its format, you also can use this app's video editing function to edit it.
Feature:
Supports multiple videos and audio formats, such as MP4, WMA, MOV, AVI, AAC and more
Supports converting MOV to MP4
Supports free download
Supports converting video to audio
Supports splitting, cropping, and editing video
How to make a mirror video using EaseUS Video Editor
Step 1. Head over to the EaseUS Video Editor site and download and install the app on your computer.
Step 2. Launch the app on your computer. You will be asked to choose an aspect ratio. Choose the one that suits your video type and continue.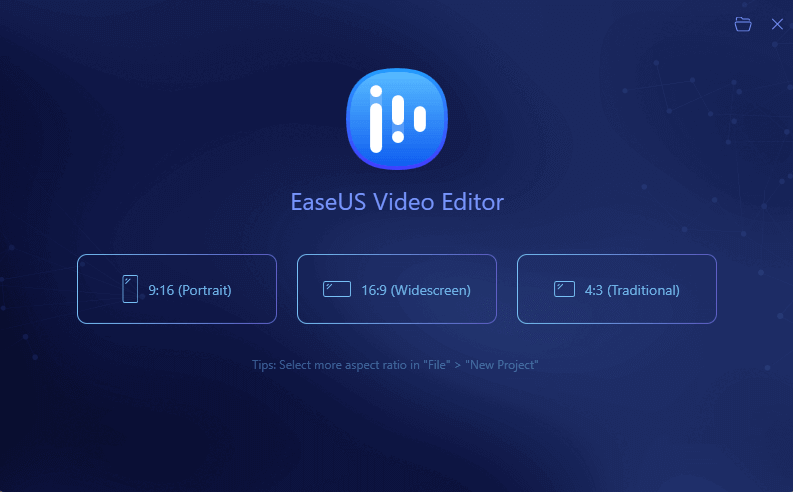 Step 3. You now need to add your video file to the app. To do it, either click on the Import option and select Import file or drag and drop your files onto the app.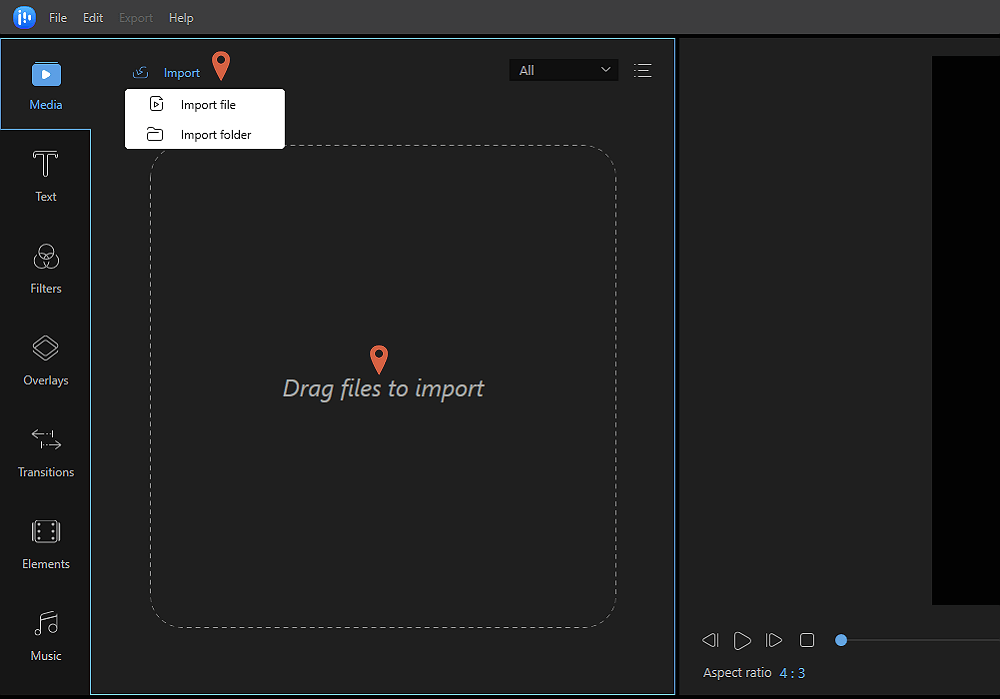 Step 4. When you see your video in the app, right-click on it and select Add to Project to add it to your current project.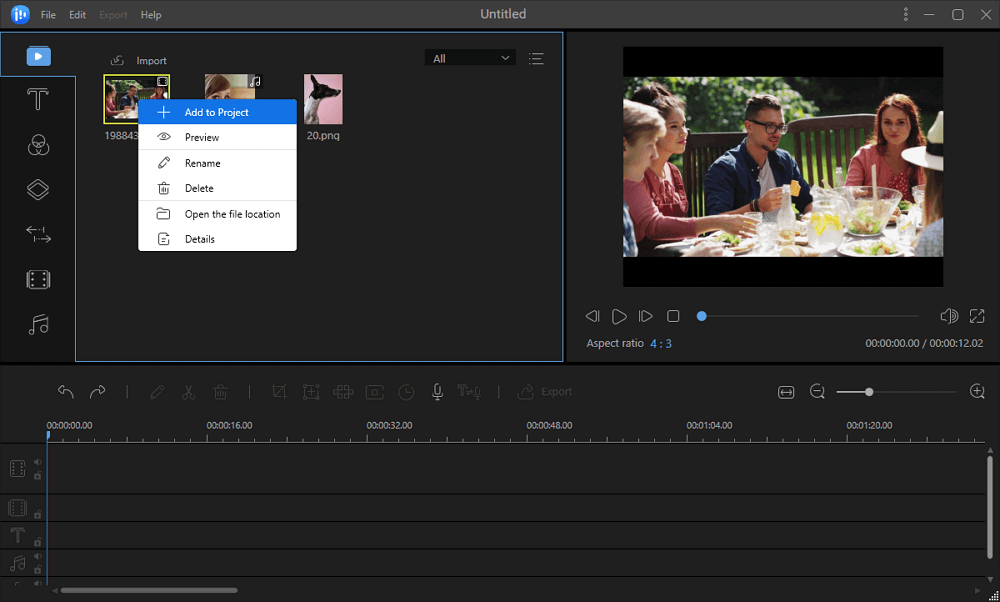 Step 5. Once the video is added to the project, click on Export at the top menu bar.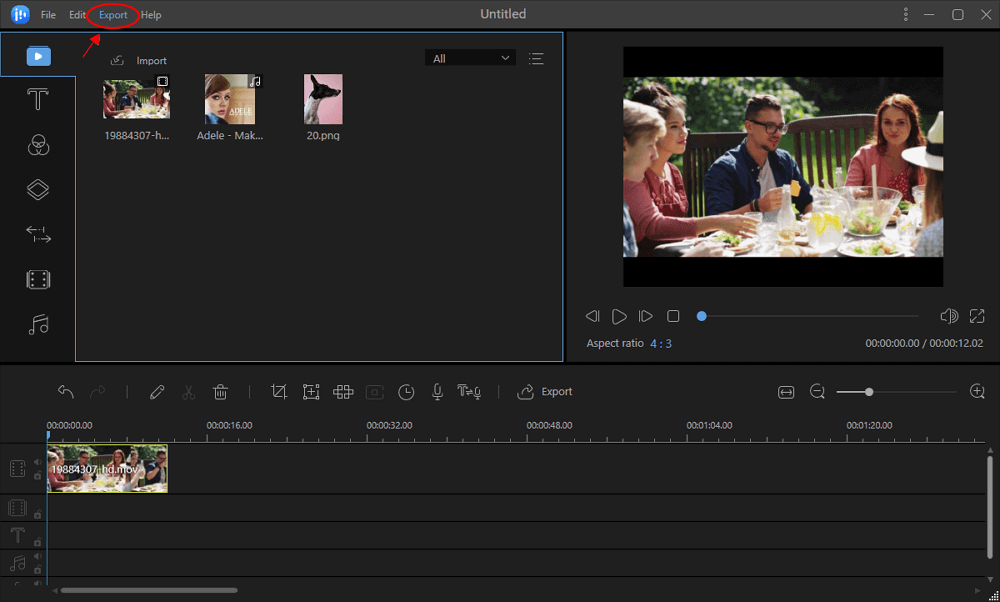 Step 6. The following screen lets you convert your video to a number of file formats. Click on the Video tab, and you will see all the formats you can convert your file to. Choose any one of them and click on Export at the bottom.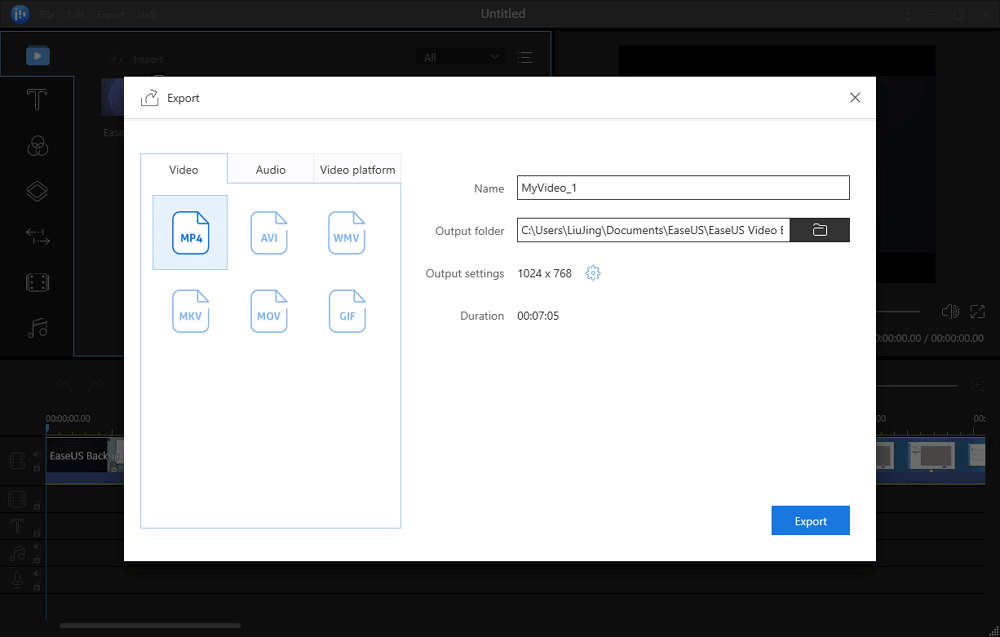 Step 7. If you would like to configure some advanced options, you can do it by clicking on the icon next to where it says Output settings.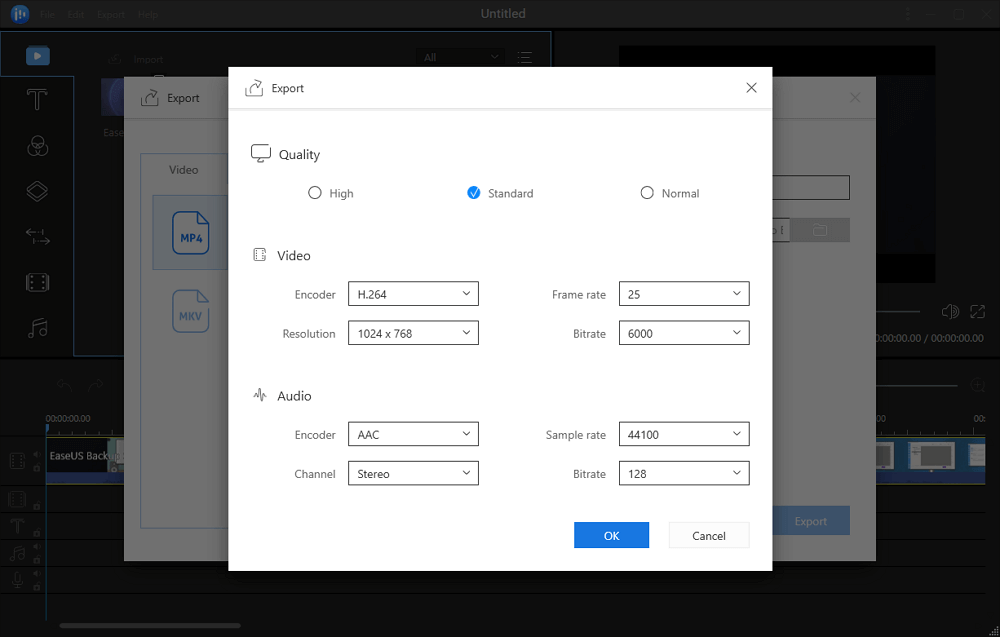 Conclusion
On this page, you will learn the difference between MOV and MP4, and which format is best for you.  If you are a Mac user, MOV will be your best choice, and if you are a Windows user, an MP4 format is more practical for you.
Compared to some convert tools on Windows and Online, the advantage of EaseUS Video Editor does not have a file size limit and free to use. If you have format conversion needs, EaseUS Video Editor will be your best choice!
Frequently Asked Questions
1. Are MP4 and MOV the same?
MP4 and MOV are not the same. Encoded with the same codec MPEG-4, MP4 is similar to MOV. Actually, MP4 was developed on the basis of the MOV file format. Both two formats are lossy and can be used in the QuickTime environment. Therefore, MP4 is more flexible than MOV.
2. MOV or MP4, which format is better for Youtube?
Generally speaking, the MP4 video format is much better for Youtube. MOV files are full 1080p files. Each video frame is compressed into a JPG in the movie file. MOV files will work in most editing programs, but they may only work in Mac programs. Mp4 files are also full 1080p files, which has a wider application.