One-click Transfer
Step 1. Click the 1-Click Transfer, select the way you want to trnasfer, you could transfer from PC to iDevice or from iDevice to PC or transfer between iDevices.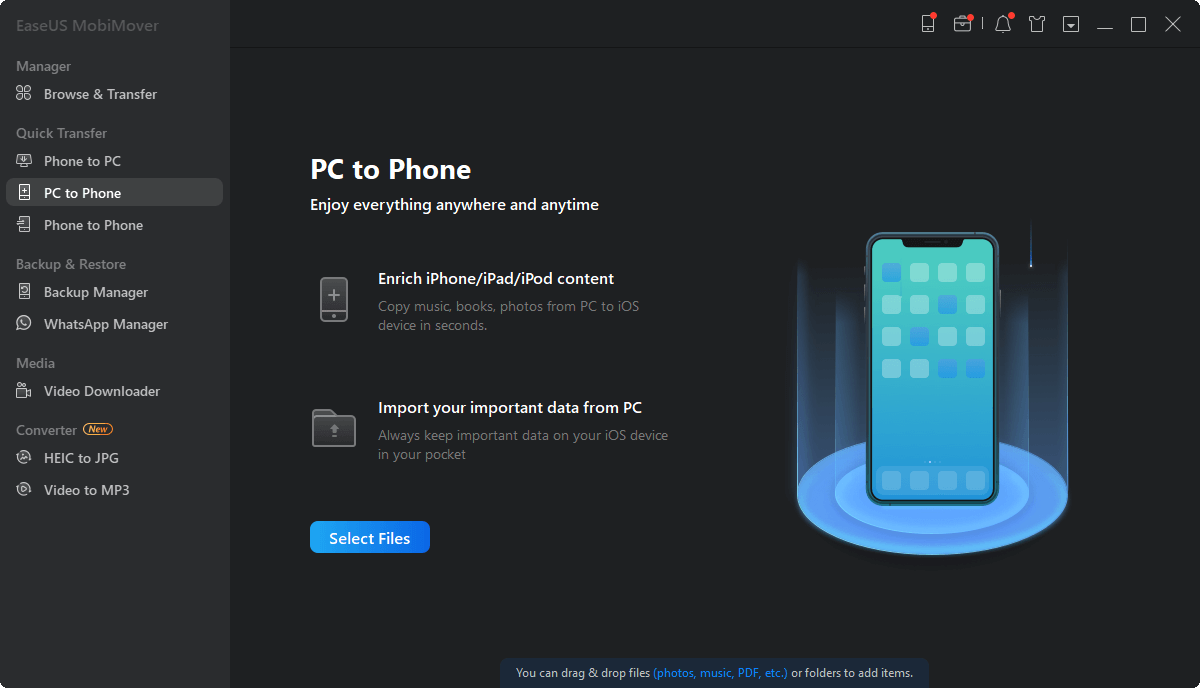 Step 2. Select the file types you want to transfer. You could select files or multiple folders at the same time.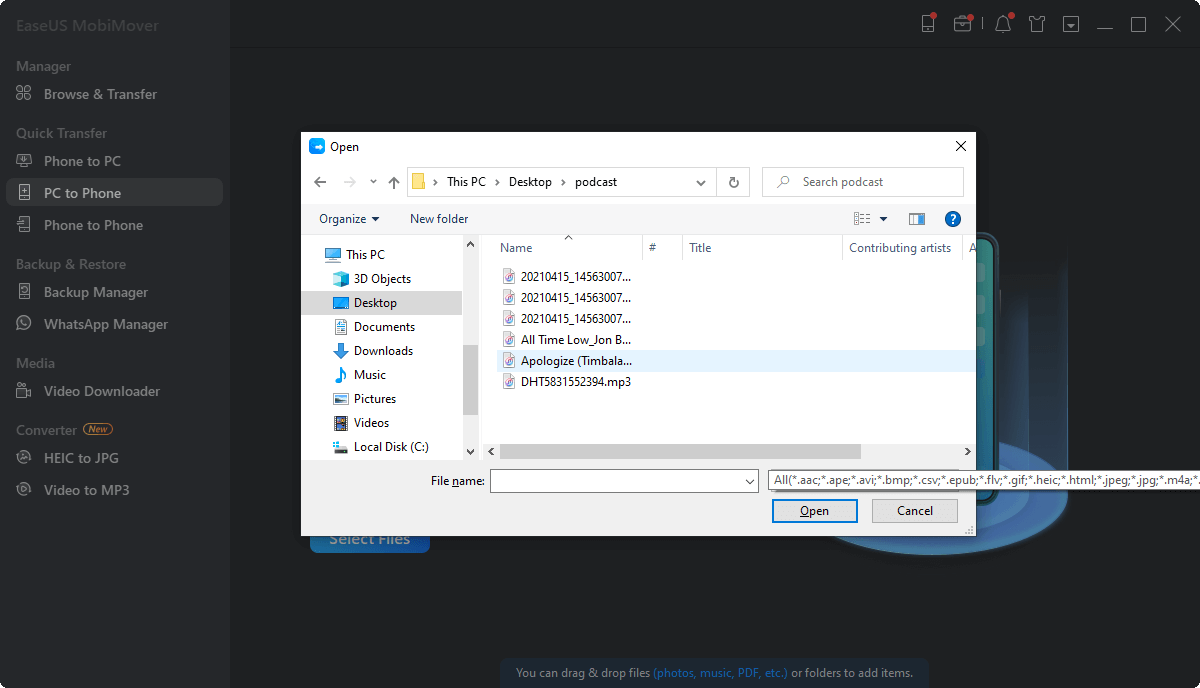 Step 3. Confirm the data you want to transfer and click the Transfer button to start the process.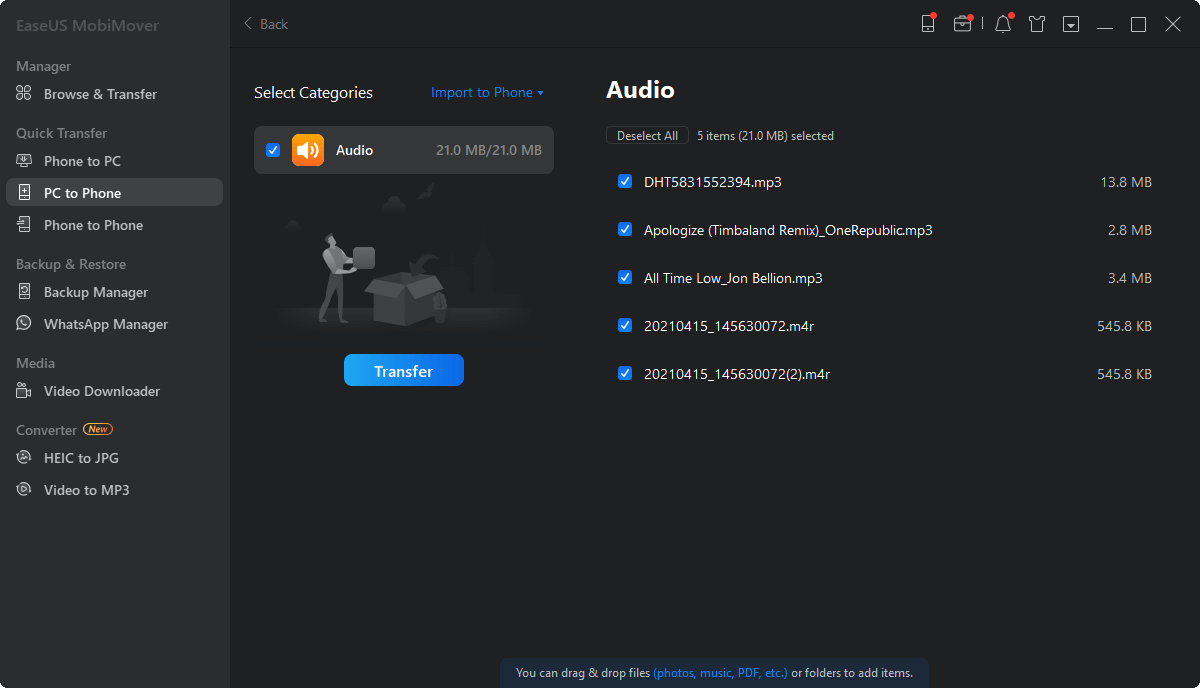 Manage iOS data with Custom
Step 1. Click the device name on the tab bar and find the category you want to manage files and data. If you couldn't find the category, please click "..." to find more option.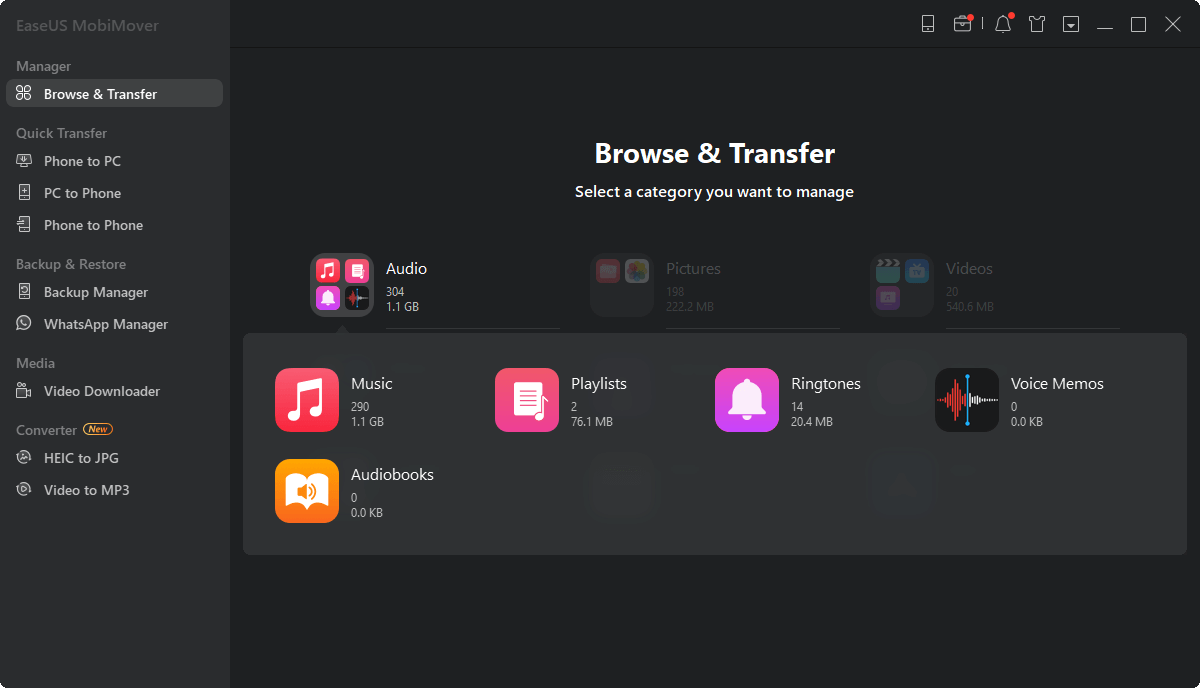 Step 2. Select the files you need to transfer, delete or edit. You could select multiple items in the same category at the same time.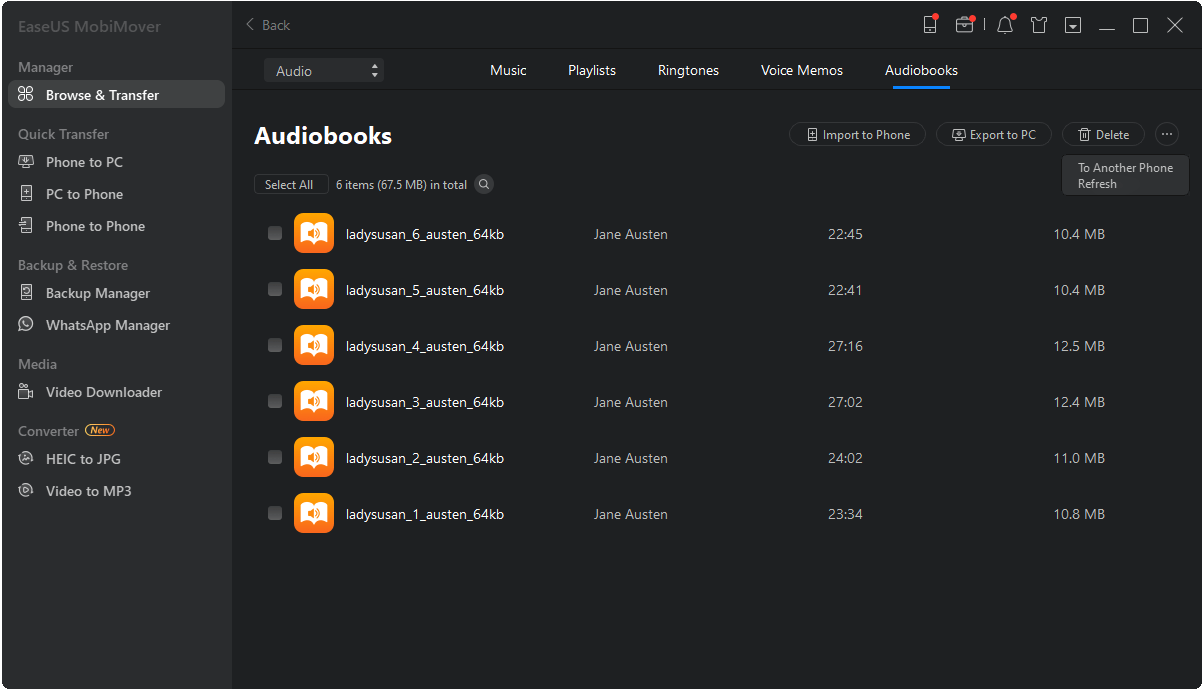 Tips
If you want to transfer data like Contacts, and Safari bookmark, please turn off the iCloud.
Step 3. You will find the button Transfer to device or computer, Create, Delete etc. on the right top corner. Please select the one that you need and enjoy managing iOS data with just a few clicks.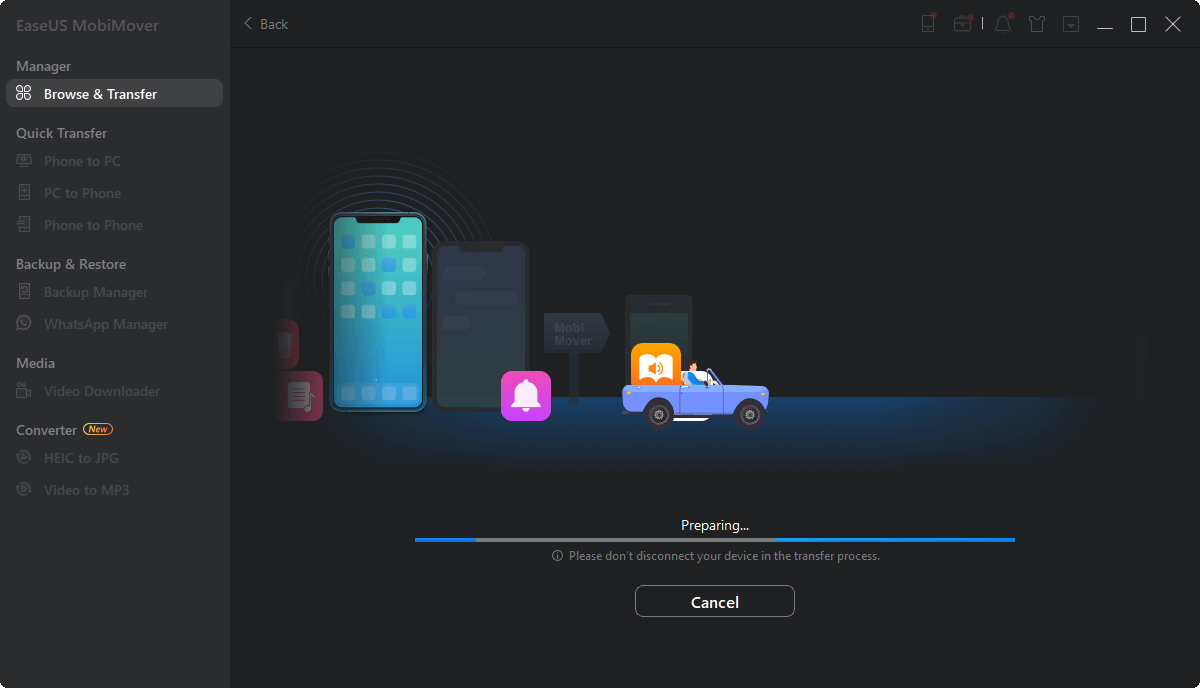 Video Downloader
Step 1. Click the Video Downloader on the tab bar. Then, choose the device you want to download videos to.
Step 2. Enter or copy the URL of the video you need. EaseUS MobiMover could support over 1000 video website. Then click the button Download.
Step 3. Your URL will be analyzed first, then the program will start to download this video automatically. If you choose a mobile device in Step 1, the video will be transcode at the same time.