
Table of Contents

About the Author

Related Posts
How to Fix YouTube Videos Not Playing - 4 Ways
YouTube is the number one hub for watching online videos with its gaping user base. You likely would have formed the habit of seeing entertainment and information content right on your desktop or mobile devices through YouTube.
Four Ways to Fix YouTube Videos Not Playing
However, there are instances where YouTube videos will fail to load or play and can ultimately be frustrating to users. Sometimes these issues occur when the videos don't play on the Chrome browser after successfully loading on the website, and you get a black screen display, or they keep loading without playing. 
The error could also occur when autoplay refuses to work and doesn't play the following video, allowing you to stress yourself manually and when offline videos aren't playing. These are some of the glitches users experience when watching videos on YouTube. This article provides you with possible solutions to fix the issues of YouTube video not playing in four easy processes. The YouTube video errors are fixed with the following solutions:
Method 1. Update the Browser to Fix the Video
If your browser is outdated, it could result in your YouTube videos not playing. Ensuring that your browser is updated is one of the easiest ways to resolve the YouTube video error. You can update your browser by checking its version and searching for the latest version, compare and update. Your browser could be Chrome, Firefox, or IE; however, the process of their update is similar. It is done with the guide below:
Step 1. At the right-hand corner, click the three dots.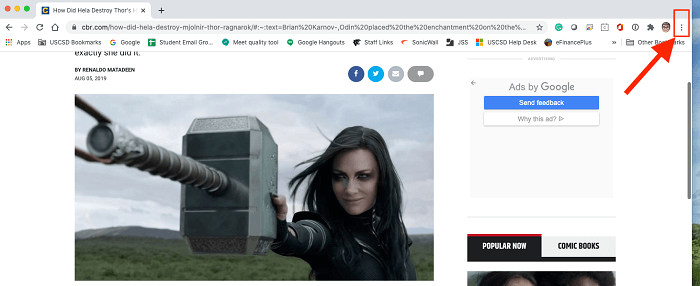 Step 2. Select Help and click About Google Chrome. You'll get any of the following messages: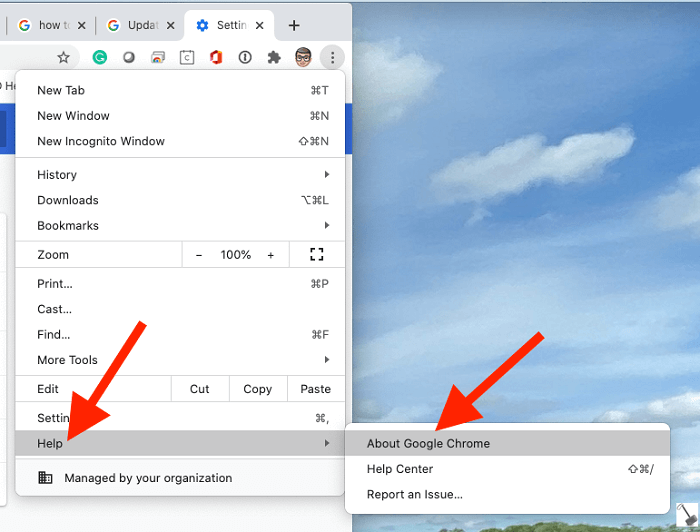 Step 3. Chrome is updated (no action required)

Step 4. Chrome is in the process of updating/downloading and might ask you to relaunch Chrome when completed.

Once your browser is updated, it should resolve the YouTube video not playing issue.
Method 2. Clear Cache and Cookies on the Chrome
Chunk volume of browsers cache and cookies can result in YouTube videos not playing. These cache and cookies are residues collected from every site visited on your browser, and they need to be cleared regularly to avoid encountering troubles on your device. To fix YouTube video not playing, you can clear cache and cookies with the following steps:
Step 1. Go to the Chrome browser and click the three dots at the top right corner
Step 2. From the dropdown, select more tools and then pick clear browsing data.
Step 3. Tick cookies and cached boxes and click Clear data.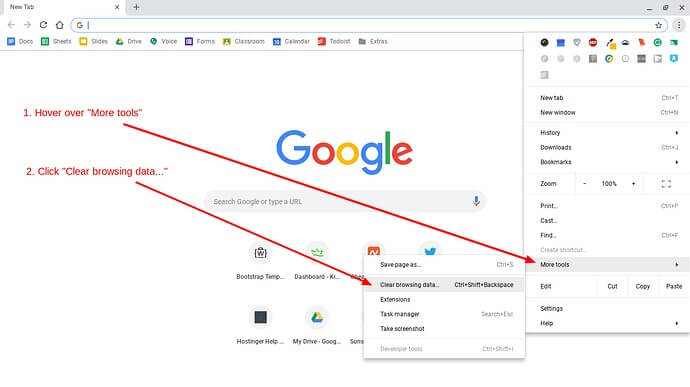 Once you click clear data, your cached and cookies are cleared in no time, and the YouTube Video not playing issue will be resolved.
Method 3. Reset Connection Settings to Fix YouTube Videos
Wrong connection settings can result in YouTube videos not playing, and to fix the issue, you need to reset your connection settings. To reset your internet settings, follow the steps below:
Step 1. Click the start menu on the windows homepage and select "settings".
Step 2. Select network & internet. It will direct you to the status bar.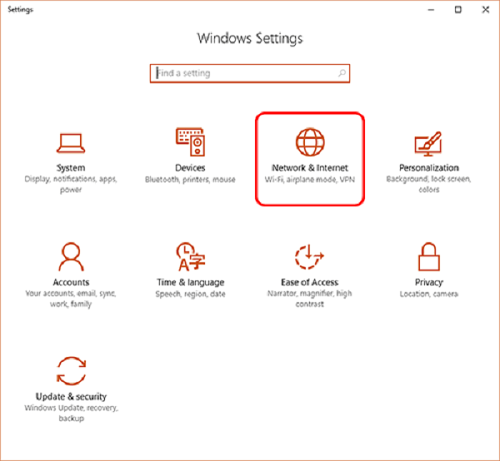 Step 3. Next, choose "network reset".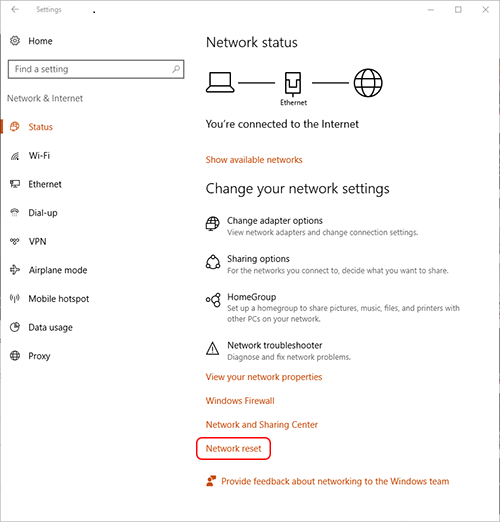 Step 4. On the next prompt, click "reset now".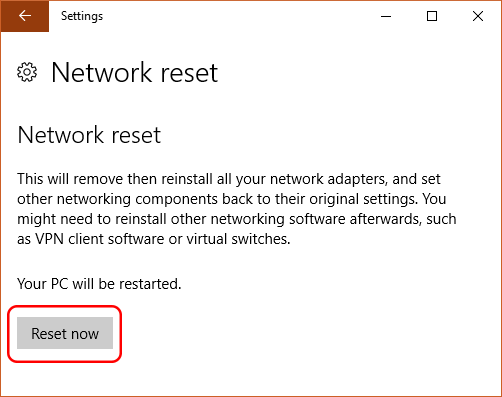 Step 5. Choose "yes" to confirm and restart your device.
By default, the connection setting will reset once your system restarts, then try playing the YouTube videos again. 
Method 4. Repair Offline YouTube Videos
When downloaded YouTube video refuses to play, it might not necessarily result from the device browser. Sometimes, the issue may stem from the file being corrupted or the wrong video format. Either way, you can resolve this issue with effective and reliable software such as the EaseUS VideoRepair.
EaseUS VideoRepair is a complete online video file repairer that doesn't require installation, and it's sufficient to fix corrupted YouTube videos. The tool provides you with numerous benefits, and it is a whole solution to whatever video issue you face regardless of their cause.
The EaseUS VideoRepair comprises the following key features:
It restores destroyed or corrupted YouTube videos.
It supports any video/audio damaged MP4, MP3, MOV files.
It offers you the avenue to preview repaired videos before storing them on your drive.
It supports any video website such as YouTube, Facebook, Twitter, Instagram, etc.
Step 1. Open EaseUS RepairVideo and Upload Problematic Video
Open EaseUS RepairVideo page: https://repair.easeus.com/, click "Update Video", or drag and drop a corrupted, broken, or not playing video to the right area to upload to EaseUS RepairVideo page.
Step 2. Enter a Valid Email Address and Start Repairing Video
Enter a valid email address and click "Start Repairing" to upload and repair the malfunctioning video.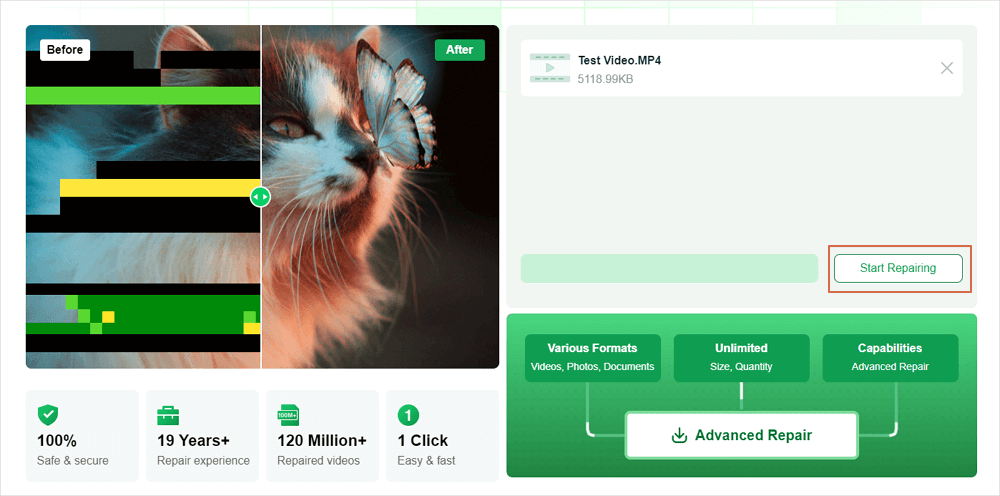 Step 3. Wait for the Automatic Uploading and Repairing Process to Finish
EaseUS RepairVideo will automatically upload and repair the corrupted or broken video for you. You can leave the repairing page opened and continue doing other stuff.
Step 4. Enter Extraction Code and Download Repaired Video
When the repairing process completes, you can preview the video at the right pane. Also, you'll receive an email with a video extraction code.
Go and find the code, reopen the EaseUS RepairVideo page. Then click "Download Video" and enter the extraction code, click "OK" to start downloading the repaired video.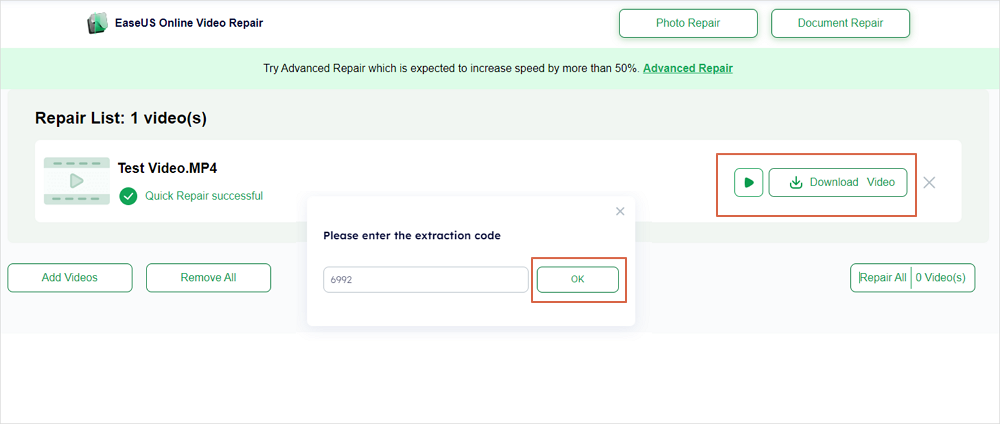 Conclusion
When you watch YouTube videos offline, ensure you use reliable tools to download them and endeavor to utilize suitable media players that can play the videos. You mustn't restart your PC while the video is playing to avoid corrupting the file.
Also, for issues involving downloaded/offline YouTube videos, I recommend you use the EaseUS video repair tool to fix and give you an entertaining user experience for every YouTube video you watch.  
With the information embedded in this article, it's evident that fixing YouTube video not playing errors is relatively easy. Whenever you encounter such an issue, employ any of the above solutions to fix it and have fun enjoying your videos.
About the Author

Brithny is a technology enthusiast, aiming to make readers' tech life easy and enjoyable. She loves exploring new technologies and writing technical how-to tips. On her spare time, she loves sharing things about her favorite singer - Taylor Swift on her Facebook or Twitter.