
Table of Contents

About the Author

Related Posts
How to Fix YouTube Black Screen for Free in 8 Ways
YouTube is one of the go-to platforms for entertainment and educational purpose. In recent years, it has certainly replaced television. YouTube works well on both web browsers and its mobile app. However, there is an exceptional situation that happens sometimes where the screen goes black and the video stops working.
There are various reasons that black screen YouTube happens. It can be your browser issue or it can also be your network connection problem. You might refresh the page and it'll probably start working fine. But what if it is still stuck? It is surely frustrating, right? Below is a detailed explanation of what causes YouTube black screen and how you can fix it.
What Can Cause a YouTube Black Screen
YouTube black screen occurs due to various reasons. Below are the possible reasons that can cause it: 
The video might not be available in your region
Your browser is unable to load the page correctly
Video may get stuck while playing
Third-party browser extension and Adblocker might interfere with the playback
Your internet connection is weak
Let's get through the details of each problem separately:
1. The video might not be available in your region
One of the frequent problems is the video's unavailability in your region. YouTube videos are not generated equally for every location due to a variety of license issues. Depending on which location you are in or where the video is created, it can be restricted in your region. Eventually, you will get to see a black screen on YouTube.
2. Your browser is unable to load the page correctly
The second reason for a YouTube black screen is that the website may not have loaded successfully in your browser. This happens when you watch videos on your browser for an extended period of time. It has now resulted in several bugs and errors that obstruct the viewing of the video. This is a rather common occurrence, resulting in the YouTube screen becoming black and the video not playing.
3. Video may get stuck while playing
This commonly occurs when you are watching a video and it abruptly stops working at a certain moment. Though everything was working fine before, it has suddenly been stuck. Even if you try to play replay by clicking on the screen, it will not load any further.
This particular circumstance arises as a result of a bug in your browser's cache files and cookies, which are supposed to maintain track of your previously downloaded videos.
4. Interference from the browser extension
Third-party usage is now common. It can handle a lot of things, including removing ads, blocking privacy, and managing your password. It's likely that the browser extension will occasionally cause issues with website loading or video playback. The result is a YouTube blank screen.
5. Your internet connection is weak
Lastly, a common issue that is the primary cause of black screens is a weak internet connection. You may be unable to view your YouTube video because your connection is either weak or unstable.
The following are the eight useful ways to fix the YouTube black screen. Try from the top of the list until your problem is solved. 
Fix 1. Repair the Unavailable Video
If the video uploaded to YouTube is broken, it won't play properly and you will face YouTube black screen issue. There's always an option to repair your videos and there are many tools out there that can help you do that. EaseUS RepairVideo is a popular video repair tool that offers the following features.
It is free.
The tool is available online, no need to download it.
It is 100% safe and secure.
It's quite easy to use, even for beginners. 
It repairs corrupted unplayable videos in any scenario, such as MP4 files not playing, blue-ray video, etc.
Your video would be repaired in 3 easy steps. Just upload your video, repair it and save it!
Step 1. Open EaseUS RepairVideo and Upload Problematic Video
Open EaseUS RepairVideo page: https://repair.easeus.com/, click "Update Video", or drag and drop a corrupted, broken, or not playing video to the right area to upload to EaseUS RepairVideo page.
Step 2. Enter a Valid Email Address and Start Repairing Video
Enter a valid email address and click "Start Repairing" to upload and repair the malfunctioning video.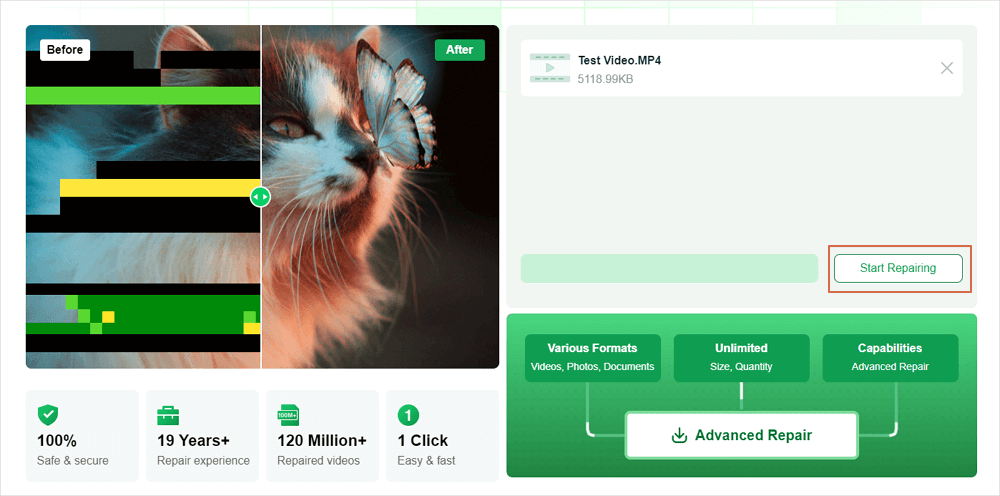 Step 3. Wait for the Automatic Uploading and Repairing Process to Finish
EaseUS RepairVideo will automatically upload and repair the corrupted or broken video for you. You can leave the repairing page opened and continue doing other stuff.
Step 4. Enter Extraction Code and Download Repaired Video
When the repairing process completes, you can preview the video at the right pane. Also, you'll receive an email with a video extraction code.
Go and find the code, reopen the EaseUS RepairVideo page. Then click "Download Video" and enter the extraction code, click "OK" to start downloading the repaired video.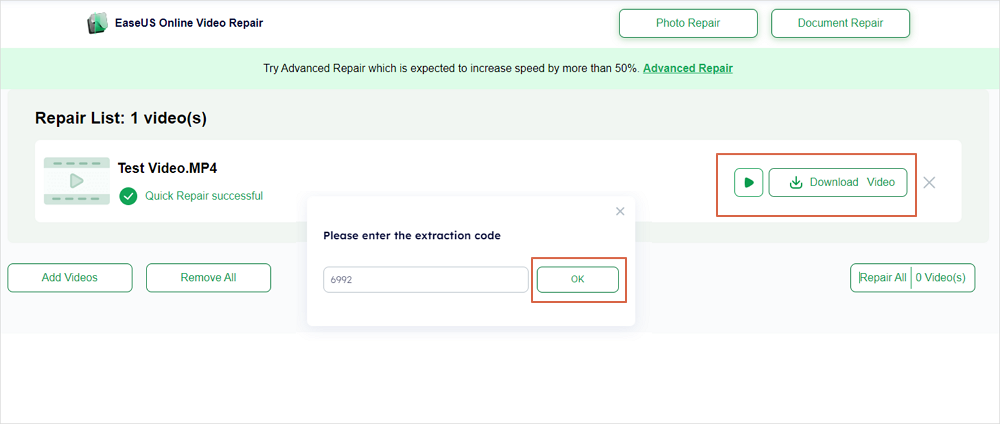 Fix 2. Sign Out of Your YouTube Account
Normally, you are logged into your YouTube account while watching videos. If you get a black screen, try signing out of your account to see if the video plays smoothly.
To sign out from YouTube account:
 Go to the upper right corner of the YouTube page, click the "Account" icon then click "sign out".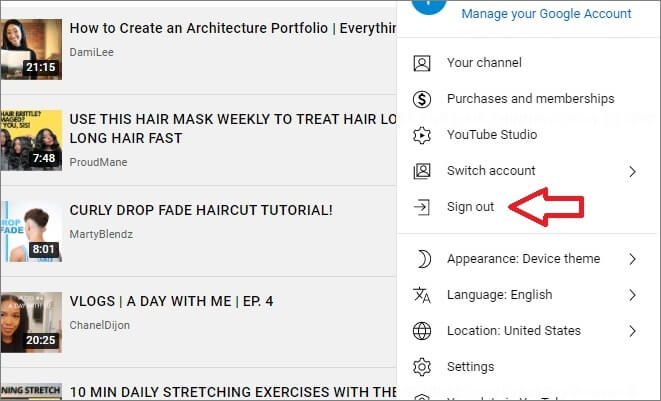 There will be no black screen. If this procedure works perfectly for you, the video will begin to play normally.
Fix 3. Check the Network Connection
The reason a black screen appears on your screen is due to an unstable network connection. It may load a few elements or do not load the entire page and leave it blank. Test your internet connection speed to make sure everything works fine.
Here is a guide to check your internet speed instantly:
Step 1. Connect to your router using an Ethernet cable.
Step 2. Open your web browser. Go to speedtest.net.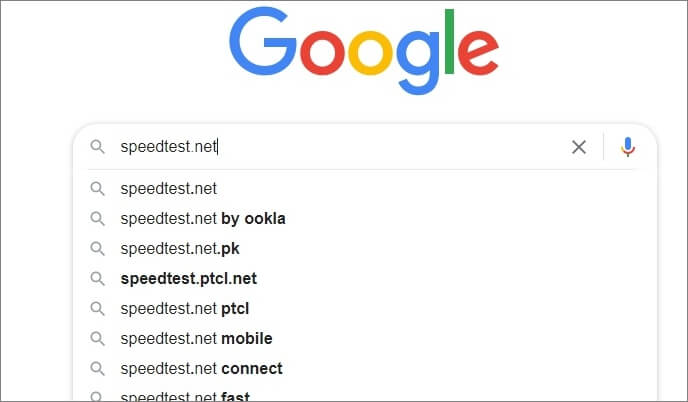 Step 3. Tap "Go".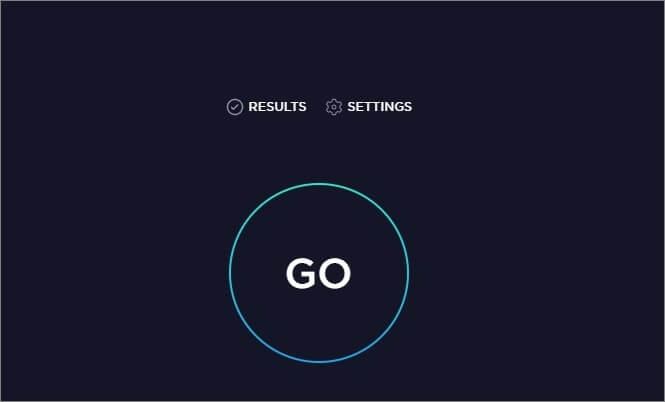 Try troubleshooting any issue that is resulting in a slow internet connection. Check all the programs on your computer that are slowing down the internet speed.  By doing this, the black screen issue will be fixed
Fix 4. Disable Your Browser Extensions
The extension of your browser sometimes causes interference in your YouTube videos. Specifically, the adblocking extension creates interference. Try disabling the extension and see if the videos work fine. Below are the steps mentioned to get the extension disabled
Step 1. Open extension settings. 
For Google chrome:
Type chrome://extensions in the address bar and then press Enter.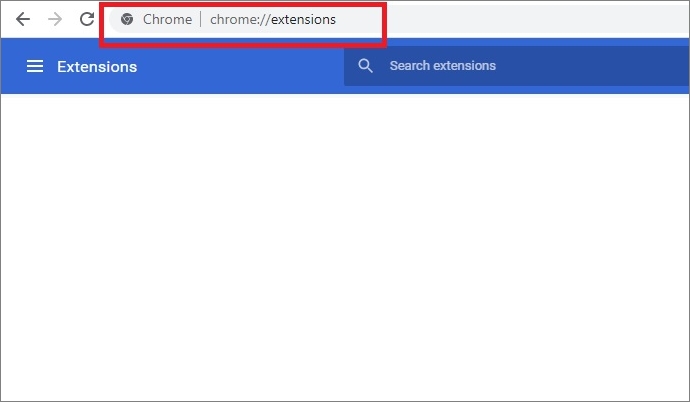 For Firefox
Click on the menu button and select "Add-ons".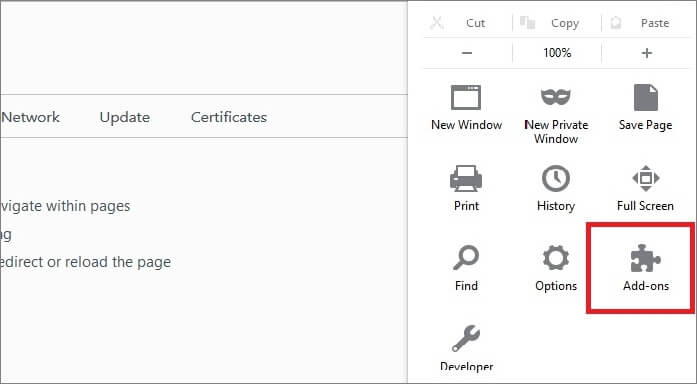 Step 2. Disable the blocking extension such as Adblock or Adblock plus.
For Google Chrome: Slide the button to disable the extension.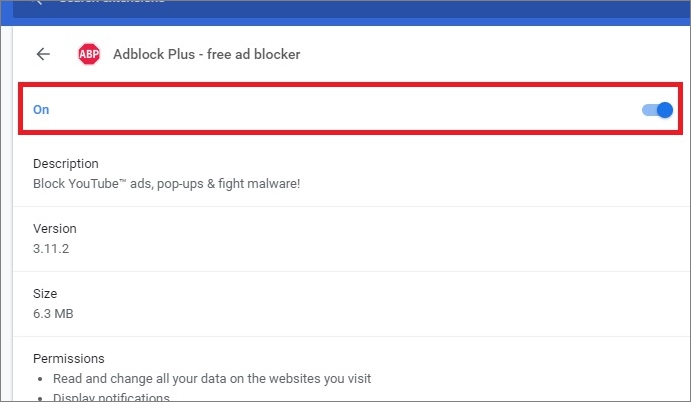 For Firefox: Click the "Disable" button for the ADBblock extension.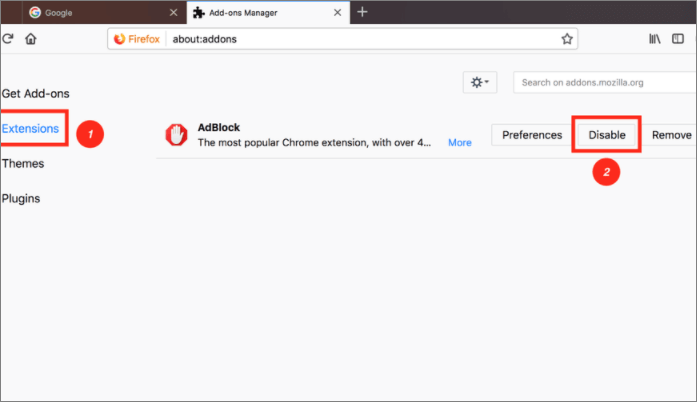 Check if YouTube is working fine. If the problem still exists and the video is not working then disable the remaining extensions.
Fix 5. Clear Your Browsing Cache and Cookies
Another reason your YouTube video has turned black is due to your computer's cache memory and history. They may have been accumulating for some time and are now interfering with the smooth playback of YouTube videos. They can also prevent your web browser from functioning correctly.
You must clear your browser cache and cookies to work properly. The ways to clear cookies and browsing data are outlined here:
Step 1. Press Ctrl+Shift+Delete at the same time from the keyboard. A data clearing window will pop up.
Step 2. Clear all browsing data from your browser. You can select the time and the specific items you want your data to get clear.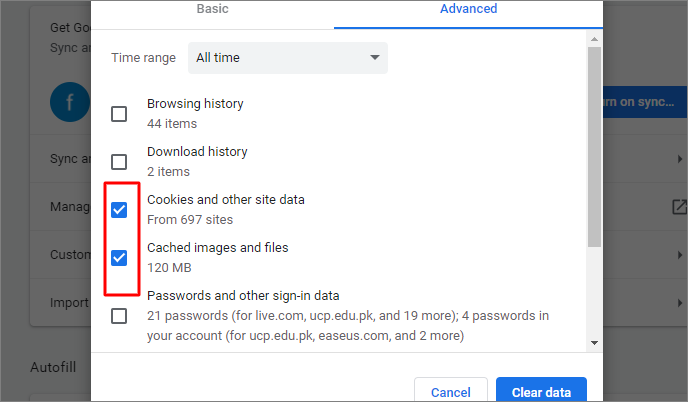 Then, check if the YouTube video is working fine.
Fix 6. Disable Hardware Acceleration
Hardware acceleration is most commonly utilized to boost the performance of linked software. Its goal is to assign a processing task to computer hardware like the GPU. This Hardware acceleration can sometimes result in unanticipated problems. If you enable it, it may cause an error, and your YouTube videos may not play.
Try disabling hardware acceleration to see if it works fine. Below are the steps to disable it:
For Google chrome
Step 1. On the upper right corner click the menu button and select "settings".
Step 2. At the bottom click to show "Advanced" settings.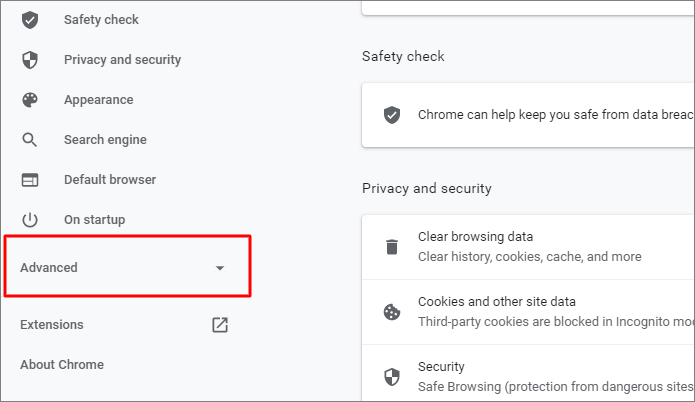 Step 3. From the system section, uncheck "hardware acceleration when available".
Step 4. Then Restart your browser.
For Firefox
Step 1. From the right upper corner click the menu button and then select "Options".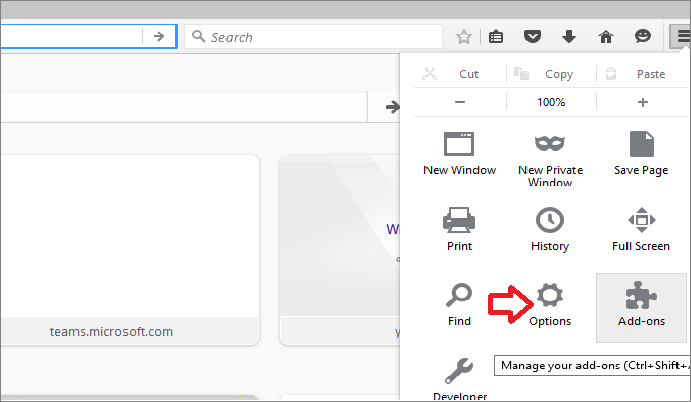 Step 2. Select "Advanced" then uncheck "hardware acceleration when available".
Step 3. Restart your browser and check if the YouTube video is working well in your browser.
Fix 7. Update Your Web Browser
This problem frequently occurs when you are unaware of the most recent update or have neglected to upgrade your web browser. You're probably using an Adobe Flash Player plug-in that YouTube no longer supports. Aside from that, your web browser's outdated feature could be interfering with the YouTube player.
To get this issue fixed you need to do a few little changes:
Step 1. Avoid using the old web browsers.
Step 2. Update your browser, uninstall the old one.
Step 3. Download the latest version from the official website.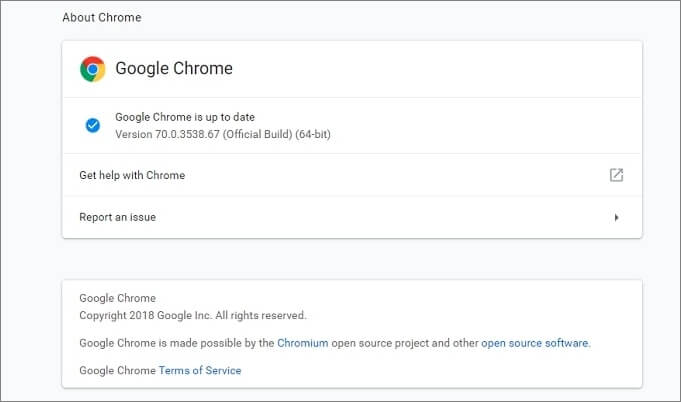 Now play and check if the YouTube video is playing normally.
Fix 8. Test with Another Browser
When you have a black screen on YouTube, another possible cause is that you are using an incompatible browser. The plug-ins may be interfering with the playback of videos.
To solve this problem, all you have to do is download a suitable browser such as Safari from the company's official website. Check to verify whether the problem has been repaired and the YouTube video is working properly.
Conclusion
You now know how to fix a black screen on YouTube on your own. This smallest issue can be stressful at times. We've guided you on how to fix this black screen issue with 8 different methods.
Out of them, our recommended method is to use EaseUS RepairVideo to fix corrupted videos for free. So, give it a try today!
About the Author

Cedric Grantham is one of the senior editors of EaseUS who lives and works in Chengdu, China. He mainly writes articles about data recovery tutorials on PC and Mac and how-to tips for partition management. He always keeps an eye on new releases and loves various electronic products.