
Table of Contents

About the Author

Related Posts
Repair MKV Video Files with Free Video Repair Software
Cedric
Updated on Mar 09, 2022|
min read
MKV files are popularly used for storing high-definition movies. It means Matroska Video, a format for encoding video and audio, which is an open-source container format. In addition to storing video data, MKV files can also store subtitles, chapters, metadata, etc.
Sometimes, the MKV videos stop playing due to corruption. It can happen for several causes, for example, an unstable connection while you are downloading them, or being damaged by malware infection. 
So, you need to repair MKV video files that got broken. Thankfully, there are many tips and tricks to solve this problem. Here, you will learn why MKV video files stop working and several ways to recover them for free.
Why Is My MKV File Not Playing? Causes of MKV File Corruption
Your MKV files can stop working for several reasons. Below is a list of common causes of corruption:
A broken USB cable prevented the MKV video from being transferred between devices properly.
Because your internet connection was unstable, the MKV file did not download completely.
When MKV files were transferred between computers or smartphones, they became infected with viruses.
The MKV files were not saved in the original format, but in another one.
There were bad sectors on video storage devices that caused MKV files to be corrupted.
MKV videos cannot be played by your media player because it lacks the codecs.
An unexpected shutdown of the camera occurred while recording MKV videos.
The device failed while reading MKV data, leading to corruption.
Repair MKV Video File with EaseUS RepairVideo
EaseUS RepairVideo is a powerful software for recovering MKV video files that stopped playing. It works on any modern browser and no purchase is required to use it.
Don't be in doubt, RepairVideo brings back MKV videos that got damaged due to a lot of causes. It can repair videos that were broken by virus attacks, hard drive corruption, unsuccessful video editing, system malfunction, and other unexpected incidents. 
RepairVideo by EaseUS is not just to repair MKV files. It is effective at fixing video problems in several types of formats such as AVI, MKV, WMV, MP4, 3G2, MK4, MOV, and much more.
You can recover unplayable videos from various devices. For example, EaseUS RepairVideo works with videos recorded from pocket cameras, dashboard cameras, smartphones, etc. Also, you fix MKV files whether they are stored on corrupted HDs, external hard drives, CD-ROMs, memory cards, and floppy disks.
Start repairing your corrupted MKV video files now on Windows, Mac OS X, Android, and iOS. EaseUS can make them play again in a few minutes, without needing any additional programs or codecs installed on your system. 
EaseUS RepairVideo is safe to use and doesn't ask for sensitive information from the user.
Step 1. Click on "Upload Video" button or drag and drop to uploade your corrrupted MKV video. 
Step 2. Enter your email to get notified when repair is done. Then, click "Start Reparing" and move to the next step.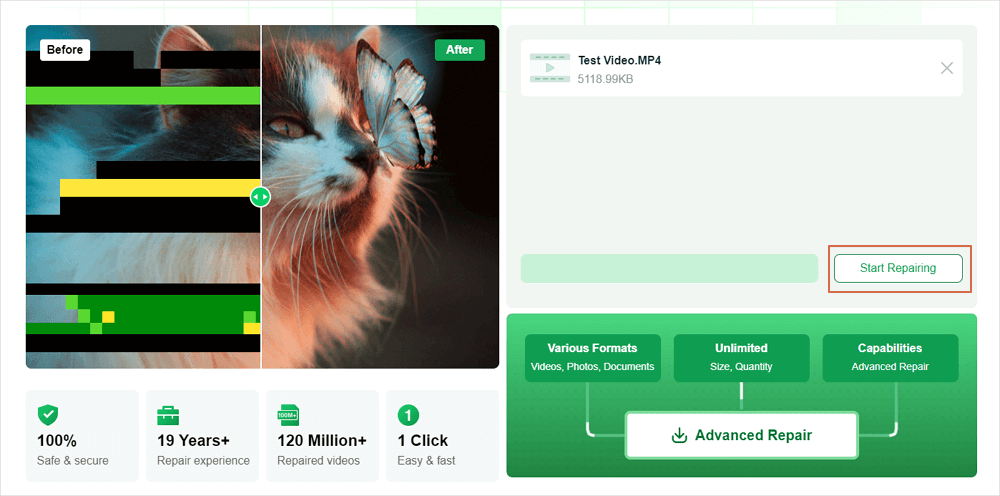 Step 3. Wait for video uploading and repair. Depending on the size of the video, the repair time varies. You can leave the current page and do something else.
Step 4. Once the video is repaired, you can preview it first. Then, click "Download Video", enter the extract code in the email, and start downloading the video.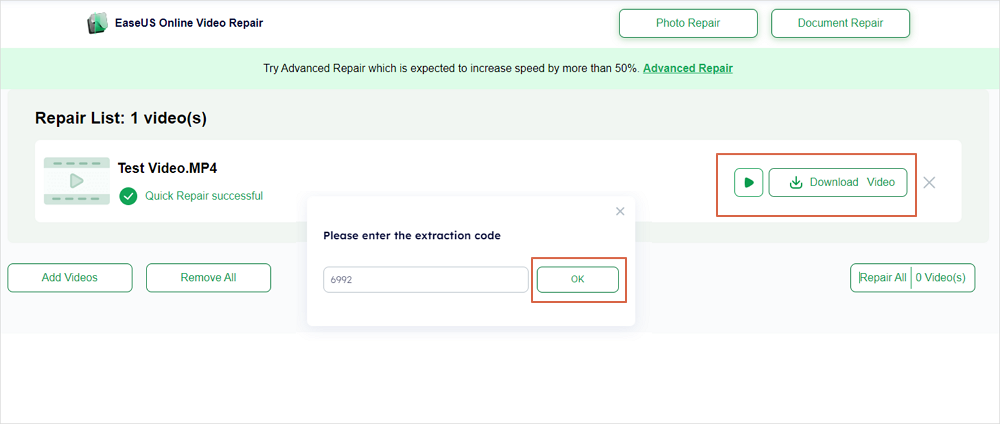 Repair MKV Video File with VLC Step by Step 
The open-source VLC Media Player is free to download, supported by all major operating systems, and fully customizable. In order to recover MKV files, you can convert them into another format using VLC Media Player.
Following are the steps to repair your corrupted MKV video files with VLC Media Player.
Step 1. Open VLC Media Player, click on Media, and select "Convert/Save" from the drop-down menu.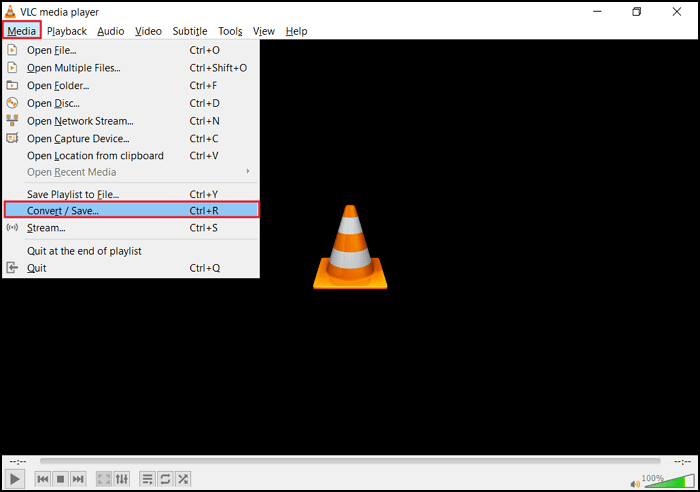 Step 2. Click on the "Add" button for selecting the broken MKV. Files to be transcoded are listed here.
Step 3. Navigate to the folder where the files to be converted are located in the Convert box.
Step 4. Simply click on "Convert/Save" for launching a new window. Then open the Profiles tab to select an input codec.
Step 5. Click the "Start" button for recovering the MKV video that stopped playing. You can now let VLC Media Player finish the job.
Extra Tips for MKV File Repair
Here are a few simple tips for repairing corrupted or broken MKV files. 
1. Convert MKV to MP4
Your MKV video files can be repaired if you convert them into another format. For that, you can try several tools for converting files on your device. However, the process does not always work.
2. Use Compatible Program
Often the MKV files don't play because the software you're using isn't compatible with the format. Before worrying about what happened with the videos, check if the media player has support for running the MKV format.
3. Download MKV Compatible Codecs
You cannot play MKV videos if the media player you're using doesn't have compatible codecs for running it. In this case, you will need to download the codecs from the developers of the program.
4. Redownload the MKV Video File
Sometimes your MKV file isn't working because the internet connection was unstable during its download. For getting a file version that works, try downloading the file again.
Editors' Pick: The Best Way of Repairing MKV Video File 
This guide explained why MKV stops working due to corruption and how they can be recovered. One source of the problem is when you couldn't download the MKV file properly, so redownloading them can fix the issue.
You can convert MKV videos to another format, with VLC Media Player or apps for smartphones. In the case you can't play any of MKV video files, it is possible that you're using incompatible software or you didn't get the compatible codecs yet.
But for a better solution, you can just try EaseUS RepairVideo. It can repair MKV video files for free, and online. The tool is fast and recovers all the popular video formats.
About the Author

Cedric Grantham is one of the senior editors of EaseUS who lives and works in Chengdu, China. He mainly writes articles about data recovery tutorials on PC and Mac and how-to tips for partition management. He always keeps an eye on new releases and likes various electronic products.