
Table of Contents

About the Author

Related Posts
Quick Fix to Repair Corrupted Video Files on Windows/Mac/Android
Introduction
If you are like millions of other people who use your computer for playing videos, downloading music, watching movies, and surfing the web, there's a good chance that at some point one or more of your favorite video files will get corrupted.
Corruption of digital video files (whether it be a camera or computer-generated) can occur for many reasons. Following are some of the reasons why videos files may become corrupted:
Bad sectors on the storage drive lead to the videos' corruption. 
Insufficient battery or low battery level when recording the video.
Virus or malware attack.
The file was edited with a different video editor than the one that was originally included. It was then corrupted.
The SD card was handled improperly.
The file has been downloaded using a downloader program like BitTorrent and it contains errors.
Flash memory is handled incorrectly.
Playback had issues due to hard drive failure.
Video files have become corrupted as a result of power outages, improper shutdowns, and faulty hard drives. 
Videos become corrupted during conversion from one format to another.
The resolution is too high for the device, typically resulting in pixelation.
Unsafe tools were used while downloading or editing the video.
You transferred the video file between devices that are infected by viruses.
Whatever the case, once a video file becomes corrupted, it won't be fixed alone. You cannot just keep using the files, expecting it to get better.
Is there any hope? There is always hope that the video file may someday be recovered, but it will not happen automatically.
Fortunately, all is not lost. It's pretty easy to recover damaged video files using video file repair software. Some of these programs are even free and I'll be listing the most popular and most effective ones here.
This article will explain a lot of useful stuff about corrupted videos. You will learn why certain video files become corrupt and unplayable. Here you will find methods to repair corrupted video files step-by-step for free on Windows, Mac, and Android. Also, you will get more tricks and trips you can do to keep your video files from getting corrupted.
Repair corrupted video files Windows/Mac 
Method 1. EaseUS RepairVideo
EaseUS RepairVideo is an extremely flexible and useful service for video recovery, working for free and in your browser.
This online service can recover videos broken due to malware and virus attacks, loss of battery while recording, and more. With this software, you don't need any special skills, so anyone can use it without any problem.
It can recover video from a camera, camcorder, Android phone, iOS device, and SD card. If you ever have a damaged or corrupted video, EaseUS RepairVideo is the best tool to make it work like a charm again.
Here are some of EaseUS RepairVideo features:
Runs for free on any compatible browser. You don't need to install or purchase the results.
Bring back videos whether it was damaged during editing, conversion, transferring, or attempted recovery. Also repair corrupted videos caused by malware, loss of battery while recording, etc.
Supported platforms: Windows, Mac, Android, iOS.
Works with the most used formats such as 3GP, M4V, FLV, AVI, MOV, MP4, MKV, WMV, SWF, FLV, MP3, NPEG, 3G2, RM/RMVB, etc.
Recover broken videos from various devices such as smartphones and tablets, LG, Sony, HTC, Samsung, Huawei, Motorola ZTE, etc. Also from dashboard cameras, CTTVs, pocket cameras, USB flash drives, damaged hard drives, and even more.
Step 1. Open EaseUS RepairVideo and Upload Problematic Video
Open EaseUS RepairVideo page: https://repair.easeus.com/, click "Update Video", or drag and drop a corrupted, broken, or not playing video to the right area to upload to EaseUS RepairVideo page.
Step 2. Enter a Valid Email Address and Start Repairing Video
Enter a valid email address and click "Start Repairing" to upload and repair the malfunctioning video.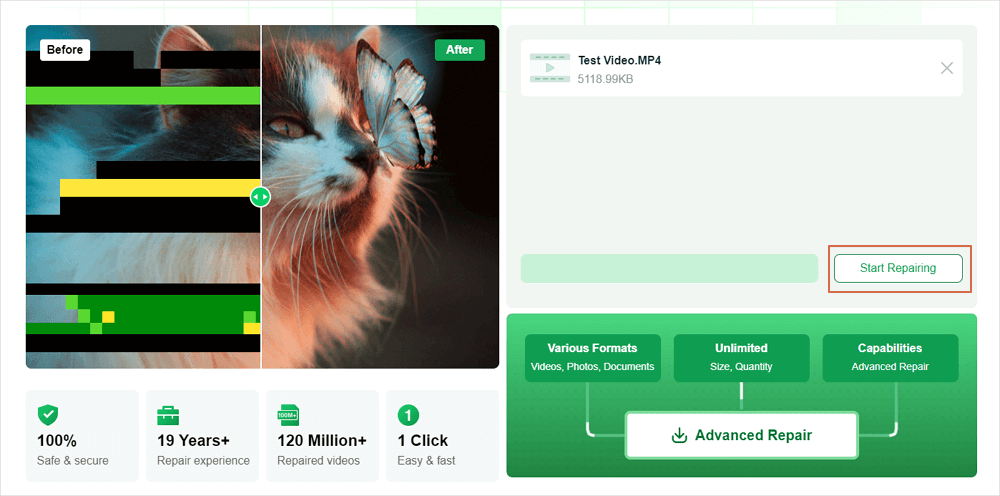 Step 3. Wait for the Automatic Uploading and Repairing Process to Finish
EaseUS RepairVideo will automatically upload and repair the corrupted or broken video for you. You can leave the repairing page opened and continue doing other stuff.
Step 4. Enter Extraction Code and Download Repaired Video
When the repairing process completes, you can preview the video at the right pane. Also, you'll receive an email with a video extraction code.
Go and find the code, reopen the EaseUS RepairVideo page. Then click "Download Video" and enter the extraction code, click "OK" to start downloading the repaired video.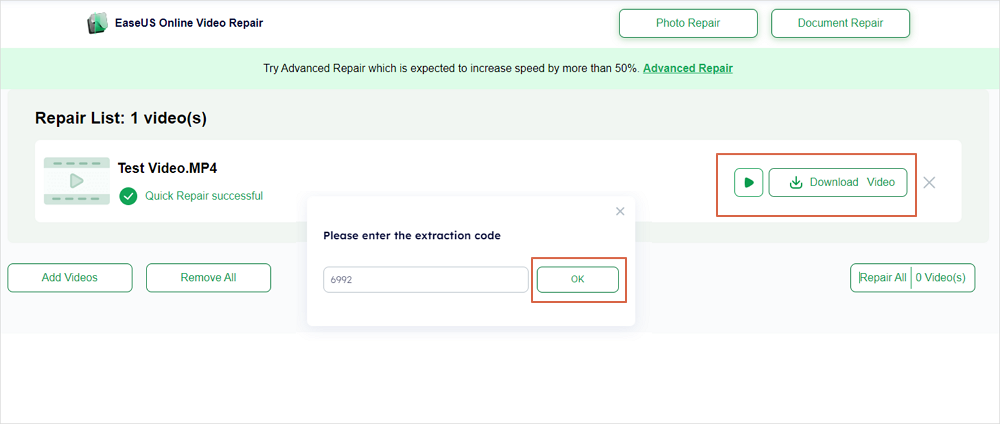 Method 2. VLC Media Player
There are other apps that can help you with this problem. VLC Media Player is one of the free alternatives.
Open Source VLC Media Player is an application that will play almost all file formats. It has a wide range of supported codecs. It runs on all three operating systems, being compatible with Windows, Linux, and macOS.
VLC Media Player is very resource-friendly, that's why it can be used for playing videos on almost any device. VLC is a very popular system, having a huge community of fans.
In addition, you can try to repair your corrupted videos files with VLC Media Player, by converting them to another format. For it, just follow the steps below.
Step 1. Click "Convert/Save" on the "Media" tab in VLC.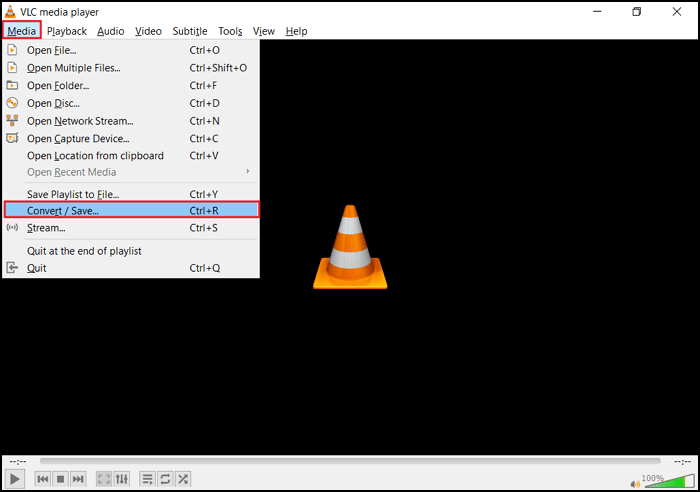 Step 2. Click on Add option, so the videos will be added to the transcode list. 
Step 3. Select the file name and location in the Convert Box.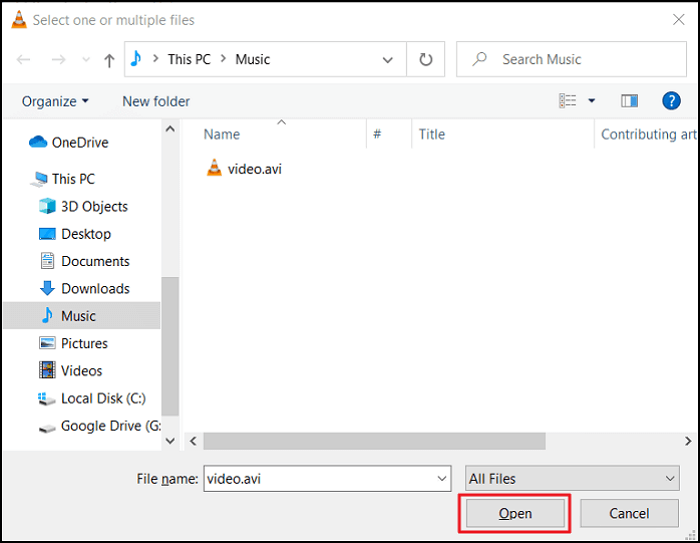 Step 4. Click "Convert/Save" and select the input codec from the Profiles list.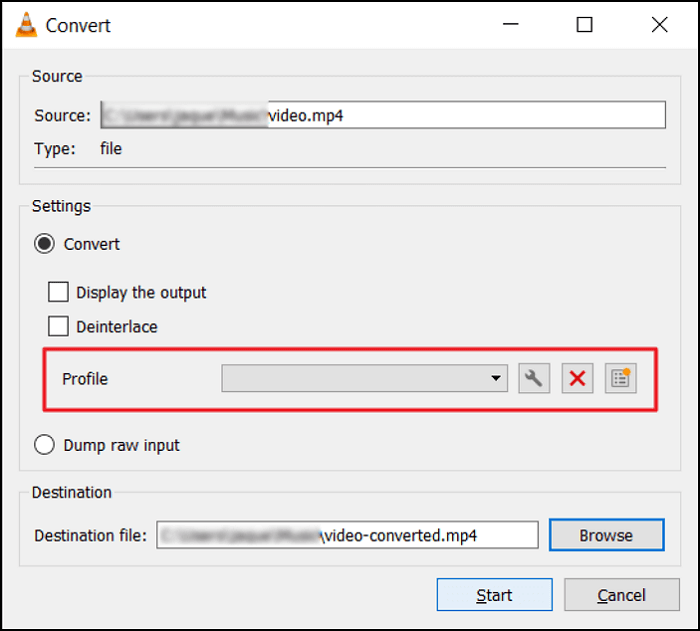 Step 5. By clicking on the Starter button, you can choose the profile method you want to use, and VLC will begin converting the files for you.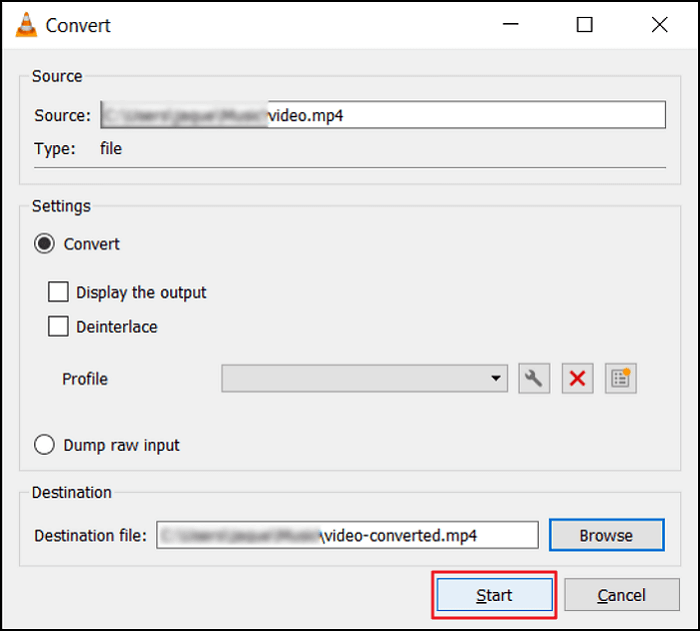 Repair corrupted video files Android
Method 1. Change the format of the file: Use the File Converter app in the Google Play store
In some cases, Android phones are unable to play corrupted videos due to a lack of compatible formats or codecs. If the video cannot be played on your device, try converting it to another format. File Converter, a video converter app available on the Google Play store, is one application that does it.
With the File Converter app, you can convert almost any file format, saving you time and battery. Since your files will be converted in the cloud, your device's battery won't be wasted, and your conversions will be quicker.
The steps below will guide you through the conversion process using File Converter for smartphones.
Step 1. Download File Converter. Search for "File Converter" in the Google Play Store on your Android phone.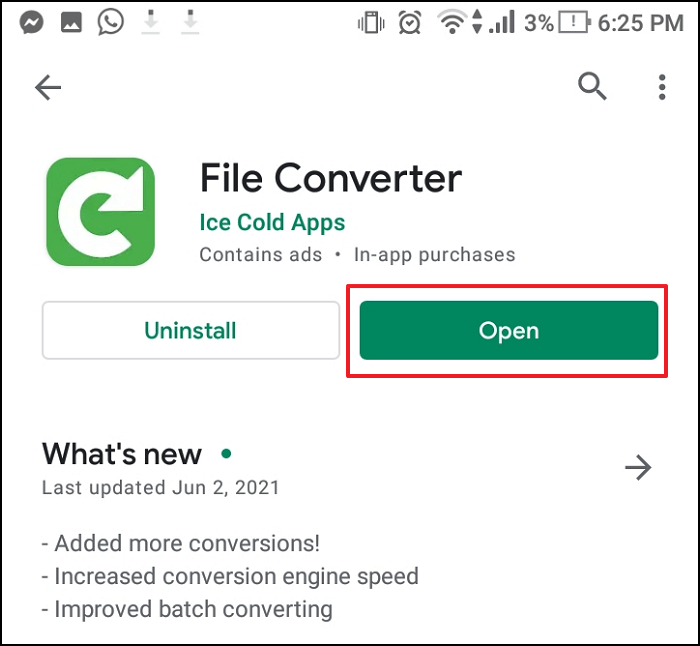 Step 2. Tap the Install button for downloading the File Converter. After the installation is done, click on the green button Open for launching File Converter.
Step 3. Click on the Video Converter button in the File Converter application.
Step 4. Choose your video's output format.
Step 5. To select an input, click on File.
Step 6. Locate the corrupt video file on your Android device.
Step 7. To begin, click the Start button. The conversion will start.
Step 8. Let the circle fill to 100%.
Step 9. It's done. The video file has already been converted.
Method 2. EaseUS RepairVideo
Repairing your corrupted video files with EaseUS RepairVideo is easy. Go to the EaseUS page and click on EaseUS RepairVideo. The process is fast, simple, and runs totally in your browser.
Method 3. Restore files from backup
It is important to keep a backup of your original video files while they are running properly. So, in the case they got broken, you can just restore them from the cloud backup service. It will restore them without needing any application to repair your corrupted video files.
For restoring your files from a backup, you can select an account from your Google Drive while configuring the device for the first time.
Alternatively, you can check the available backups by launching the Google Drive application.
Step 1. Launch the Google Drive application. Click on Backups.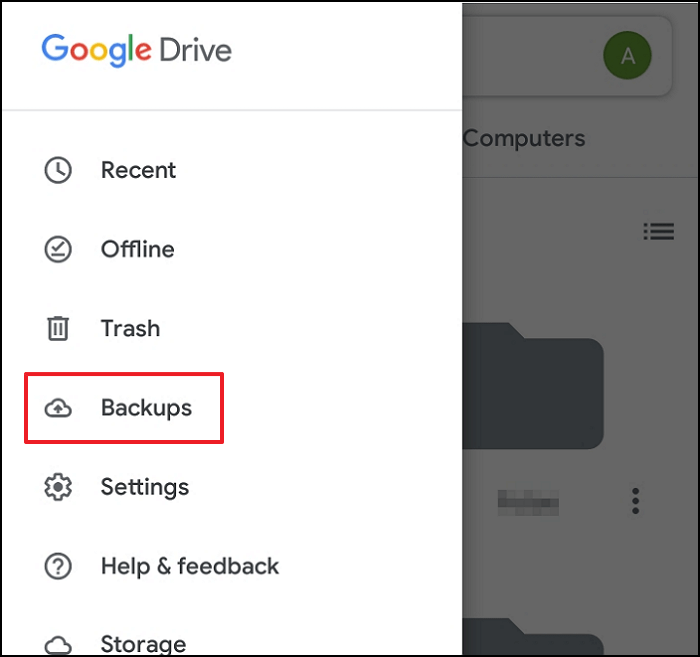 Step 2. After that, select the backup of the device you want to check. Google Drive allows you to navigate and download it, as long as the device is up to date.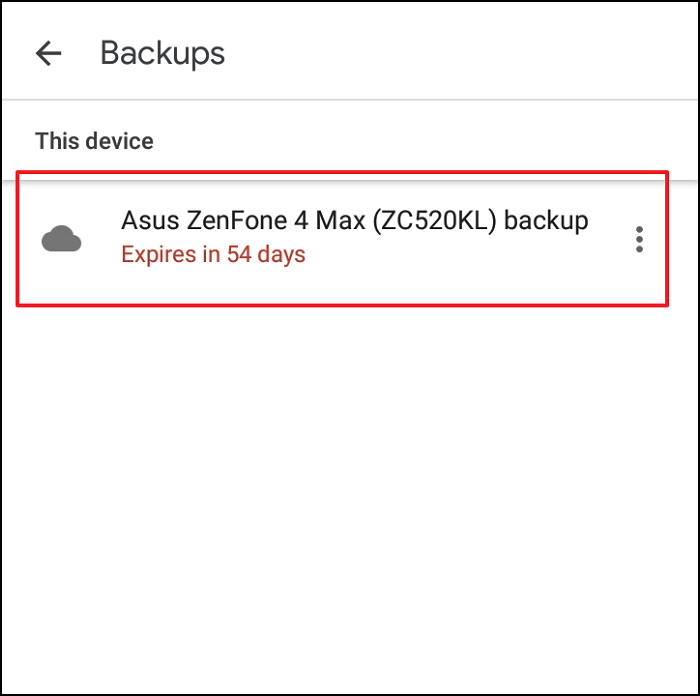 Method 4. Clear Camera app data
When you don't clean the cache data of the camera application, it may corrupt the videos you are trying to record.
If you follow the steps below, you can easily clean the cache on your camera, reducing the chances of recording corrupted videos.
Step 1. Open your Applications list through Notifications or Settings.
Step 2. Go to App Management and select Camera.
Step 3. On clicking Storage, the cache will appear.
Step 4. Tap Clear cache to erase all data. Finished!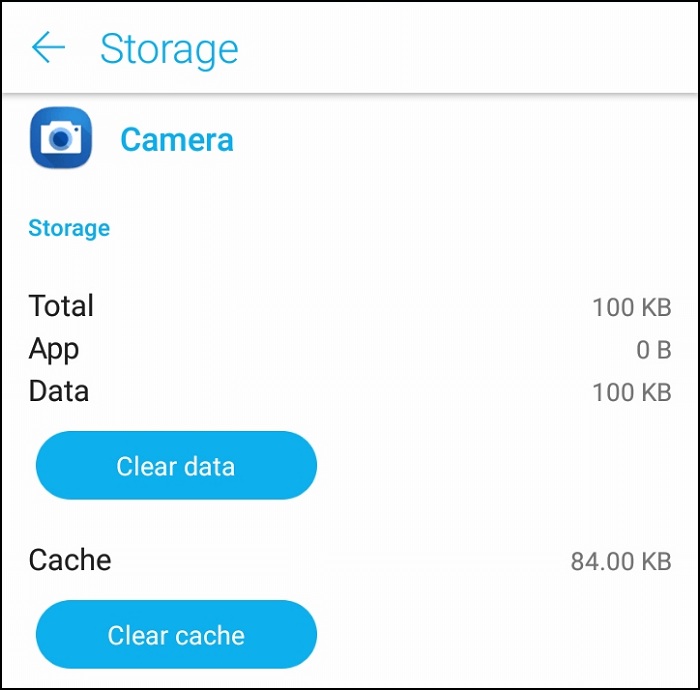 Conclusion
Almost everyone who owns an Android has at least a few videos that they would like to recover. There can be several reasons why video files are broken and inaccessible. We have read several of these reasons. 
You can attempt to recover them by converting them with Android apps, or by using VLC Media Player on your PC. However, converting videos does not always fix them.
A better method to get those videos back is to use EaseUS RepairVideo. Using the software, you can recover and save those files to your computer or another storage device. Your videos will be available for you to view and share.
About the Author

Roxanne is one of the main contributors to EaseUS and has created multiple posts on digital devices like PCs, Mobile phones, tablets, Mac, etc. She loves to share ideas with people of the same interest.