
Table of Contents

About the Author

Related Posts
How to Fix Facebook Videos Not Playing on Chrome
Brithny
Updated on Sep 22, 2021|
min read
Facebook is the world's largest social media platform. It reaches more than 3million people every day. This platform is used to keep their family and friends updated regarding their day-to-day routine life. The video watching feature is the coolest in it. However, due to some issues, the video available on Facebook is not going to play. So, this article is all about Facebook videos not playing on iPhone/Android/Chrome. We are going to fix these issues. 
What Causes Facebook Videos Not Playing
There are a lot of causes or reasons behind the Facebook videos not playing, so let's discuss them one by one. Read it carefully and try to resolve your issue after reading the solution given below related to the Facebook videos not playing. 
Users are advised to check their internet connection along with the device which is used for video playing. 
The device needs to be updated enough to support Facebook Videos. 
macOS and iOS users are advised to reinstall their Facebook app to continue video streaming. Another quick hack that can be executed is by restarting your device then launching the application. 
The majority of the problem ends up in cookies and cache, which gets built up and bloats the entire system affecting the browser's performance. Another notorious element can come up, i.e.
Flash that can cause bugs and make your video player crash. Here, the user has to disable hardware acceleration in Flash to handle the problem.
Lastly, the probable cause can be your browser. The Facebook application may suffer if the browser is not updated or has malicious extensions, and video streaming gets hampered.
How to Fix Facebook Videos Not Playing on Chrome
This is an infrequent case that the Search engine browser (Chrome) is completely loaded. And it shows some kind of interpolation at the time of the launching process. After resolving these users, we place some most common and general issues to run a Facebook video on Chrome. Maybe there are lots of reasons behind that Facebook Videos Not Playing on Chrome. Let's take a step ahead and learn all the possible reasons to fix this problem.
1 - Restart Your Computer and Relaunch the Application
Browsers often reach overload conditions, so they may not be working properly. At that time, we were only left with two reasons that are restraining Chrome and the other one is restraining the computer. 
To restrain Chrome or refresh the current page, users need to follow the steps given below.
Step 1. Users can see the X mark symbol near the URL index of the browser. So users need to click on that to refresh the current browser page.
Step 2. The same X mark option is present on the top right corner of the Chrome application. The user needs to click on that option to close the application and then click on the application logo over the desktop to relaunch the Chrome application after closing it.
Another option is that the user needs to type Chrome://restart into the address bar and then press enter. 
2 - Clear Browsing Data and Cache/Cookies
Chrome browsers must store browsing, cache /cookies into their history. So follow all the steps to remove from the Chrome browser that is given below. 
Step 1. The user needs to click on the menu option in the top right corner. After that, the context menu appears in front of the user in that click on the "History".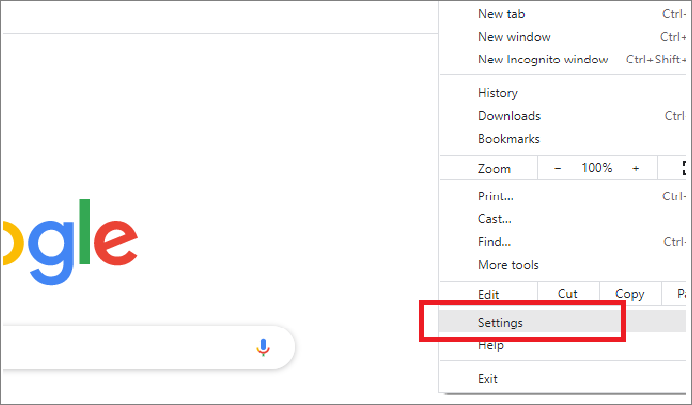 Step 2. After that, the user needs to click on the Clear browsing data option. This option is present on the left side of the screen. Now the user needs to set the time of clear browsing history.
Step 3. Now the user needs to Check Mark the Cookies and other site data and Cached images and files and select "Clear Data".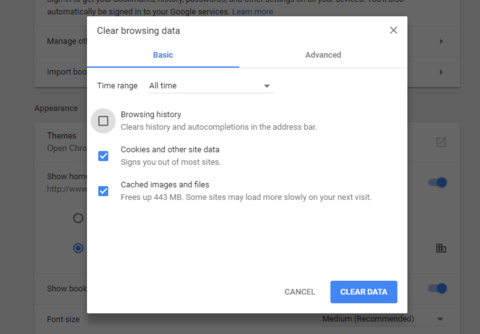 Step 4. Now user needs to re-launch the chrome browser and save your last changes. 
3 - Update Your Browser to Fix Facebook Video Not Playing
Step 1. On your computer, you have to open the Google Chrome web browser.
Step 2. At the top right, click "More".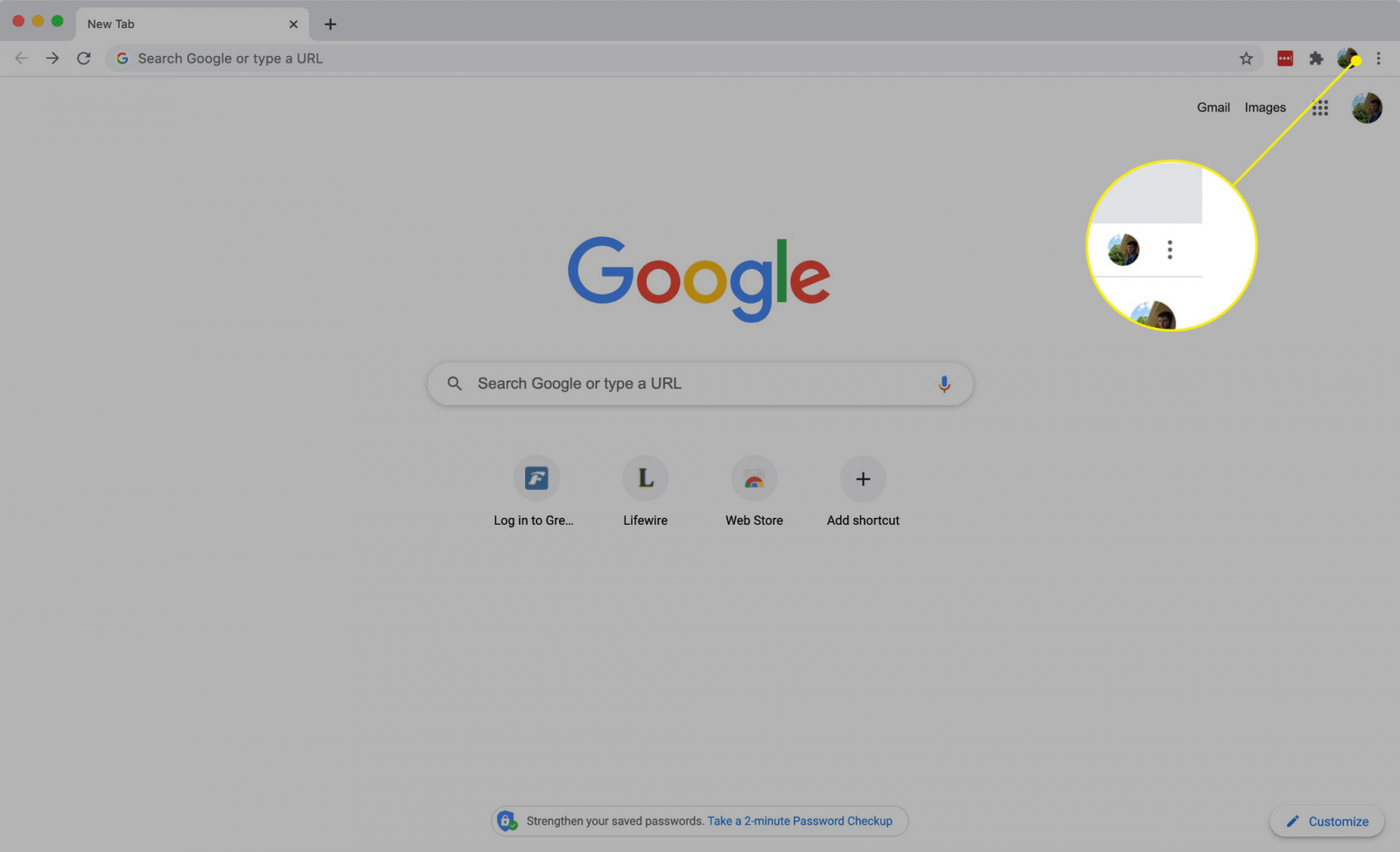 Step 3. Click on "Update Google Chrome". If you don't see this button, you're on the latest version.
Step 4. Click on "Relaunch".
Step 5. Go back to Facebook, where you were playing the video. At the top left, click on Reload.
4 - Check Your Internet Connection
Your Internet network could be causing problems with the Facebook video.
Step 1. Turn off your computer, then Unplug your modem. If your wireless router is a separate device, unplug it too.
Step 2. Wait for about a minute or so.
Step 3. Plugin your modem and wait until all the lights have stopped flickering. If your wireless router is a separate device, plug it back in and wait until all the lights have stopped blinking.
Step 4. Turn on your computer.
Step 5. Then go back to Facebook, where you were playing the video. At the top left, click Reload.
5 - Download Facebook Videos to Local Drive to Play Again
EaseUS MobiMover is a free and safe Facebook videos downloader tool. That can download Facebook videos for PC or computer, Phone/iPad, or Android device. This is free and secure to use. After downloading and installing the EaseUS MobiMover tool user no need to install any plugin. With the help of that, it contains various benefits or uses in more cases such as iOS data transfer, Backup and restore and transfer whats app data, Backup and restore iPhone data, File converter HEIC to JPG and video to MP3. Users are not going to download and install this software for downloading Facebook videos to a local drive. But also taken into use for multiple work purposes. However, we will discuss all the steps to download to use the Facebook video downloader of EaseUS MobiMover. 
Step 1. Install and then launch the MobiMover tool. Check the front page of the tool. Then visit the Video Downloader and set an option to download Facebook videos to your computer.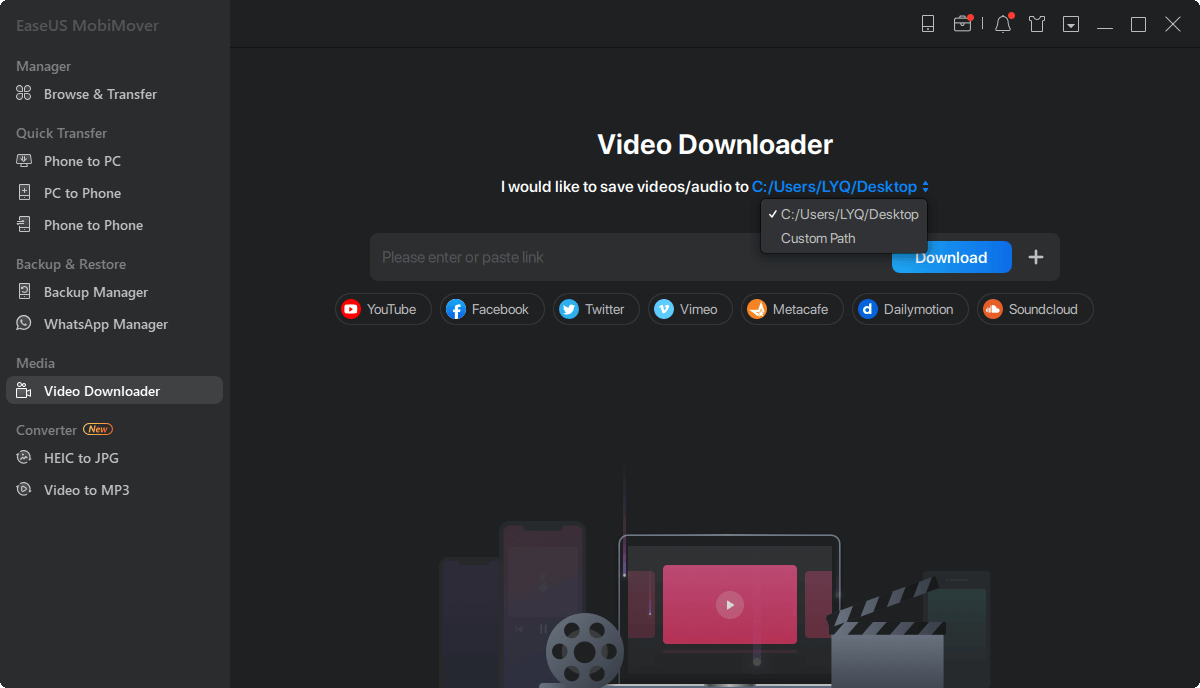 Step 2. Now copy the video URL from the bar and then click on the Download option. 
Step 3. Now the user needs to wait for a movement so that MobiMover downloads Facebook videos to your drive. After completing this process, the user can check the video offline.
Now you receive that Facebook video in just three steps into your computer drive. From here, you can edit, view, and do anything you want because this video is offline to your computer drive.
Fix Facebook Videos Not Playing on Mobile Phone(iPhone/Android)
1. Reset Network Settings
A quick hack that can be performed on iOS is turning on the flight mode and turning it off. Reconnect to your WiFi or data to continue watching the video.
For resetting the network, Head to Settings, then go to General. Reset and tap on Reset Network Settings. It will reset all of your network settings to the factory defaults.
The Android users should head to the Settings, click on System, go to Reset options on your device, and tap on Erase all data (factory reset). We suggest you follow the on-screen instructions to reset your device.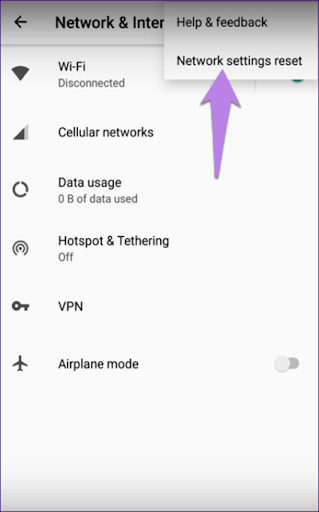 2. Update the Facebook App
To update your Facebook app go to AppStore/PlayStore search for Facebook, then tap on the update to start the download. The App will be updated then you have to relaunch the app to continue watching.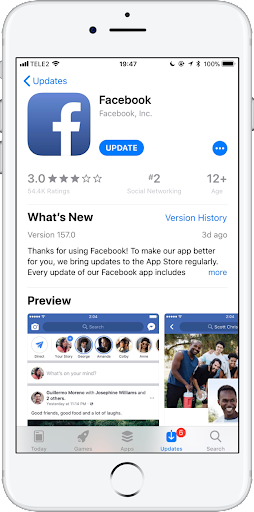 3. Reinstall the Facebook App
To Reinstall your Facebook app, you have to Go to Settings, search Facebook, and tap on Uninstall. For IOs, users tap and hold onto the application until the Remove App option comes up. Tap on the cross icon to uninstall.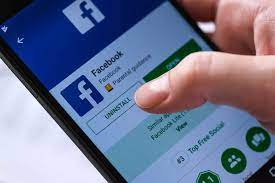 4. Download Facebook Videos to iPhone
If you are still facing the same issue or need to edit some videos on Facebook, that user can download and install the EaseUS MobiMover tool. This is available for both Android users as well as iPhone users. This is the best tool and easy to use because its user interface is very simple and attractive. Just in a few steps users able to watch and download Facebook video on your phone
Fix Facebook Videos Not Playing with Video Repair Tool
Most of the time, we download Facebook videos, and then at the time of playing, they show Cease to play. The main reason behind that is the source carpet of those videos. However, we are here and have come up with a workable solution that is EaseUS RepairVideo. All those videos are also going to be fixed that are not playing after downloading. The main job of EaseUS RepairVideo is to repair those videos and make them new. Users can use this software against all corrupted videos. 
We have shared the major advanced feature of the EaseUS RepairVideo tool in bullet format. 
Easy to use. Its user interface is so easy that everyone can easily use the EaseUS RepairVideo tool. 
As per Security purposes, 100% safe. 
It supports almost all formats such as MOV, MKV, MTS, M2TS, MP4, 3GP, FLV, AVI. 
This is for all types of devices. It can be used in Windows, Mac, iPhone, and Android devices to recover the video. 
EaseUS RepairVideo recovery software is used for every device. Users can download this software for all types of windows (Windows XP/Vista/2003/2008/7/8/10), Mac users, android users, and iPhone users. The common thing is that users need to take only three steps, and then their video will be recovered. It doesn't matter that the user can be using which type of device. This software is compatible with all types of devices.
Step 1. Open EaseUS RepairVideo and Upload Problematic Video
Open EaseUS RepairVideo page: https://repair.easeus.com/, click "Update Video", or drag and drop a corrupted, broken, or not playing video to the right area to upload to EaseUS RepairVideo page.
Step 2. Enter a Valid Email Address and Start Repairing Video
Enter a valid email address and click "Start Repairing" to upload and repair the malfunctioning video.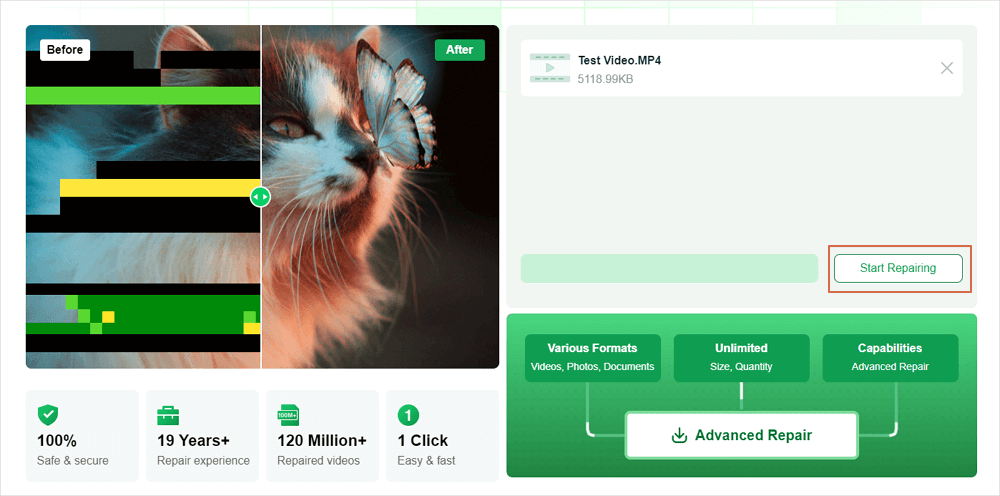 Step 3. Wait for the Automatic Uploading and Repairing Process to Finish
EaseUS RepairVideo will automatically upload and repair the corrupted or broken video for you. You can leave the repairing page opened and continue doing other stuff.
Step 4. Enter Extraction Code and Download Repaired Video
When the repairing process completes, you can preview the video at the right pane. Also, you'll receive an email with a video extraction code.
Go and find the code, reopen the EaseUS RepairVideo page. Then click "Download Video" and enter the extraction code, click "OK" to start downloading the repaired video.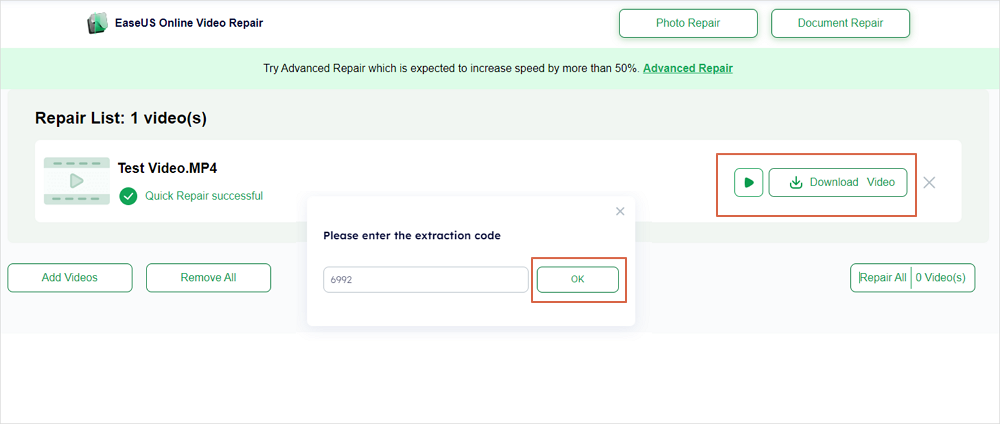 Conclusion
Facebook Videos Not Playing, many users have faced this issue because this is a very common issue. Now, after reading this article, users can easily resolve this issue. But this can only be feasible with the help of the EaseUS MobiMover tool. This is very easy to use, and the user can resolve video error issues in just three steps. Everyone can use the EaseUS MobiMover video recovery tool because it is made for all types of devices and iOS.
About the Author

Brithny is a technology enthusiast, aiming to make readers' tech life easy and enjoyable. She loves exploring new technologies and writing technical how-to tips. On her spare time, she loves sharing things about her favorite singer - Taylor Swift on her Facebook or Twitter.