4 Methods | How to Convert YouTube to AAC

Jane Zhou updated on Dec 11, 2020 to Video Editing Tips | How-to Articles
YouTube became the most popular online accessible resource of high-quality video. You can watch and listen to live concerts, breaking news, technical seminars, even tips on how to make exquisite dishes. Sometimes you will need to listen to a specific clip offline, to crop a short part of a 3-hours video, or just to make your compilation. Here you can find options on how to convert YouTube to AAC format on Windows, Mac, and online.
How to Convert YouTube to AAC on Windows
EaseUS Video Editor is the best video editing software. It supports free audio and video converters, so you could work seamlessly with different file formats like MP4, AVI, WMV, MKV, MOV, etc. Additionally, you could import videos from DVDs. The video editing software works properly with different media files. You can drop videos, music, text, and endless effects and transitions on to the timeline. You can trim, crop, split, rotate, mix audio, adjust style, zoom, mosaic, remove watermark from video, etc. The final masterpiece video can be exported as audio, video, or animated GIF. Each format can be customized in terms of encoders, bitrate, and other. 
Pros
User-friendly interface
Easily reverse, cut, split, merge, rotate, trim video in windows 10/8/7
A full range of free visual and audio effects 
Cons
The software has no version for macOS
How to convert YouTube to AAC using EaseUS Video Editor:
Step 1. Import Target File
Launch EaseUS Video Editor, select a desired aspect ratio on the main screen: 9:16, 16:9, or 4:3.
Import target file by clicking "Import" or dragging it into EaseUS Video Editor.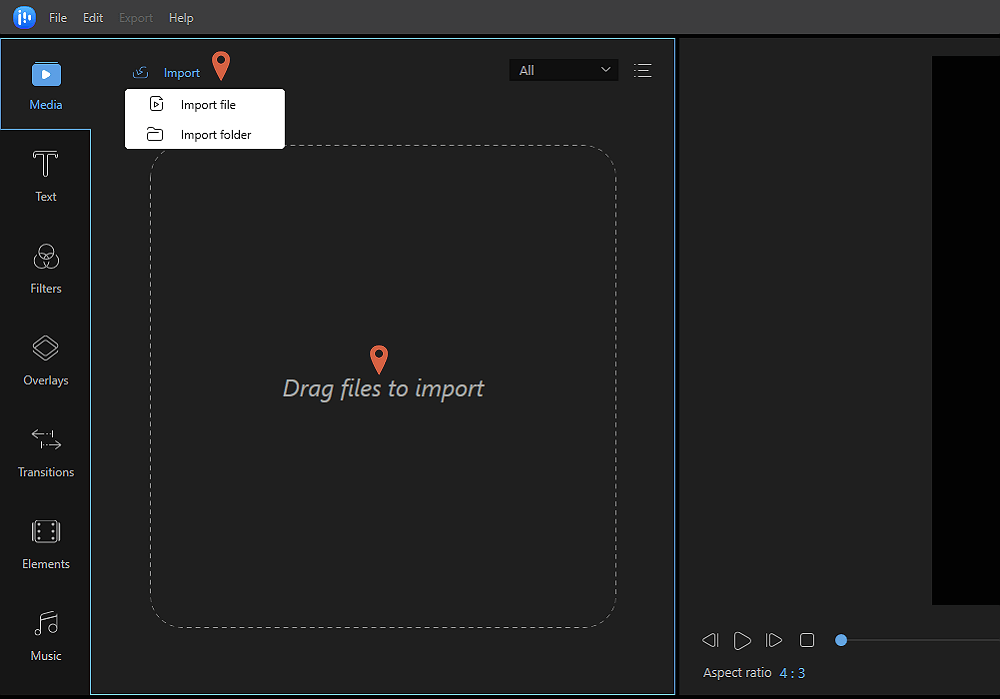 Step 2. Add to Project
Right-click on the target file you would like to convert and select "Add to project".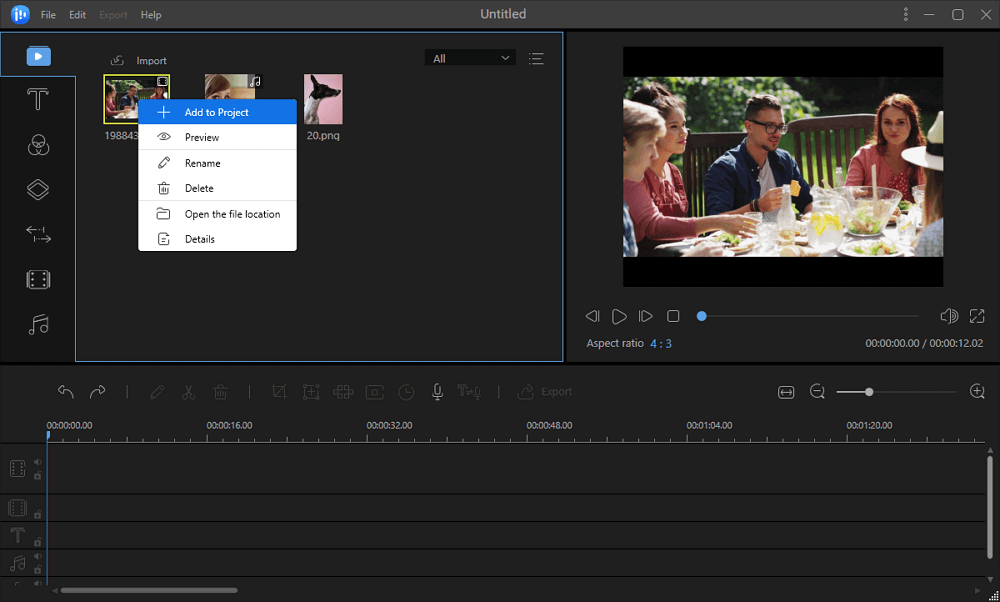 Step 3. Export Target File 
Click "Export" to start converting the target file.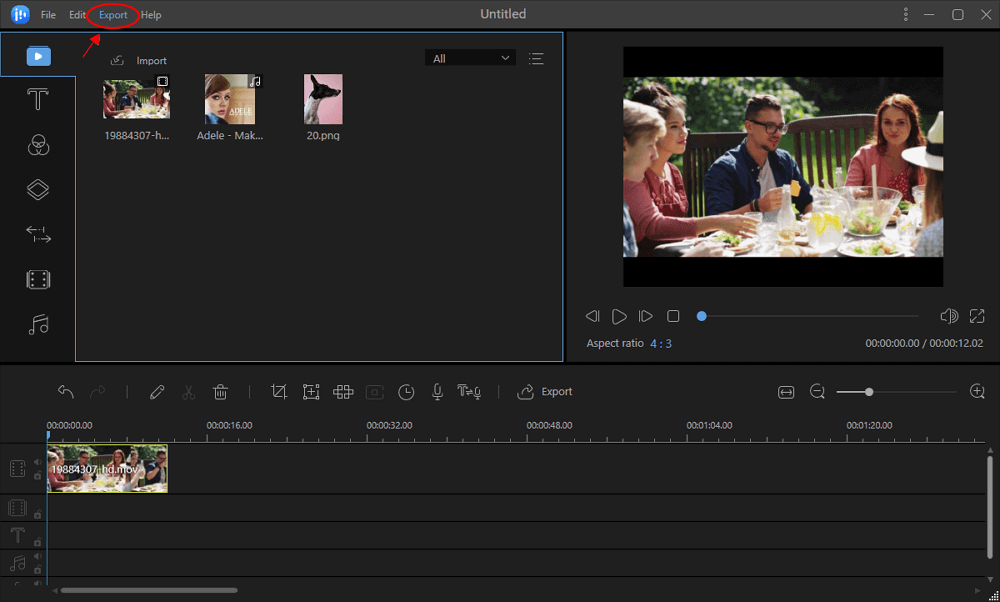 Step 4. Convert to Desired Audio Format
Select the desired audio format such as MP3 or AAC for the target file, rename it, set the output folder.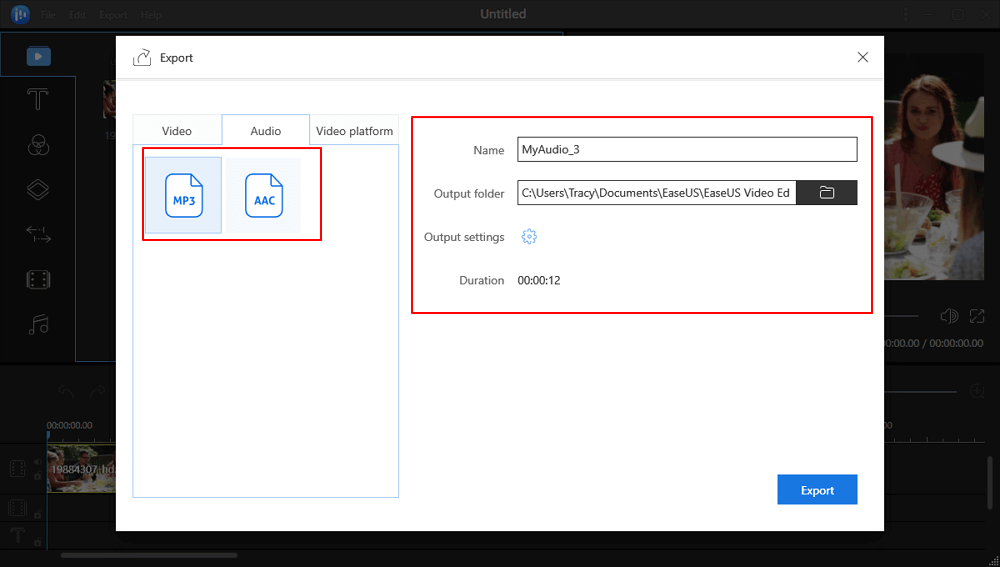 By clicking the Output settings icon, you can set the Quality and Audio specifications of the converted file.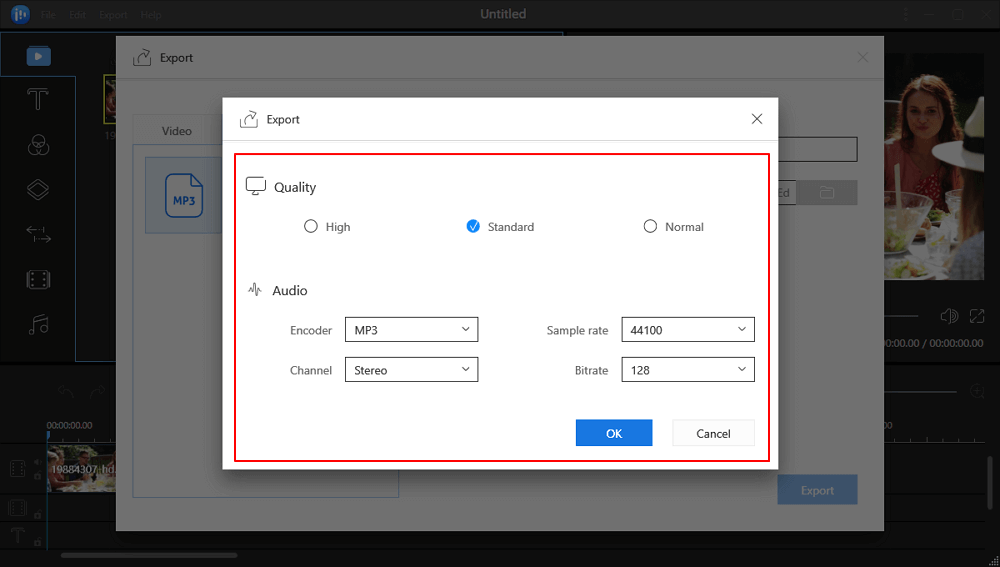 Last, click "Export" to convert your target file to the desired audio format.
How to Convert YouTube to AAC on Mac
Flvto is a YouTube to AAC converter for Mac users. If you don't like the limits of the online converters YouTube to AAC or the add-ons are too complicated to use, you can install on your Mac Flvto. Flvto YouTube Downloader for Mac provides HD function and high quality of tracks. It supports fast conversion to MP3, MP4, AVI, FLV, AAC, MOV, WMV, and WMA. With desktop software, you can convert long videos and movies. The software enables the conversion of entire YouTube playlists and channels.
Pros
Supports bitrate from 48 kb/s to 320 kb/s
Extract an audio from a video
Simple user interface
Cons
The free version shows tons of advertisements, which are irritating 
Not all video streaming websites are supported
The conversion operation is very simple:
Step 1. Click the address line of the site with your file and choose "copy". Launch Flvto YouTube Downloader on your Mac. Click the YouTube URL and copy the YouTube video URL.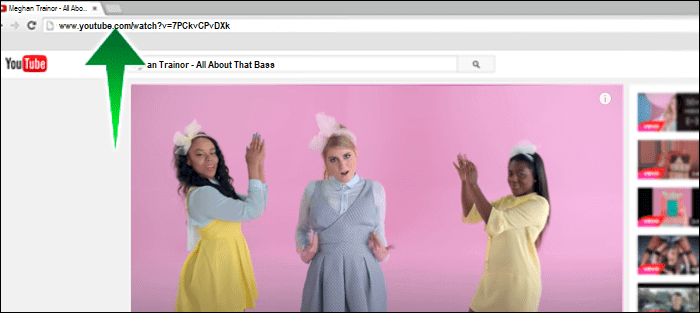 Step 2. Paste a URL into the input bar.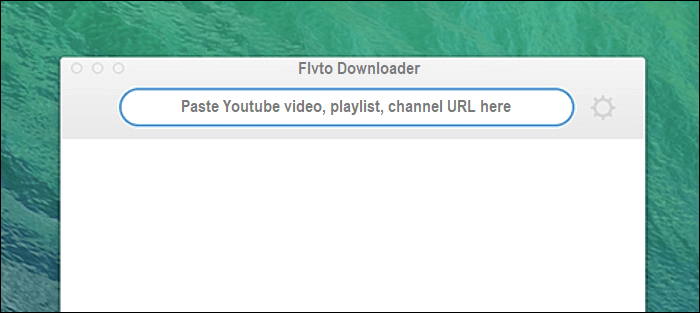 Step 3. Choose video or audio format of your file.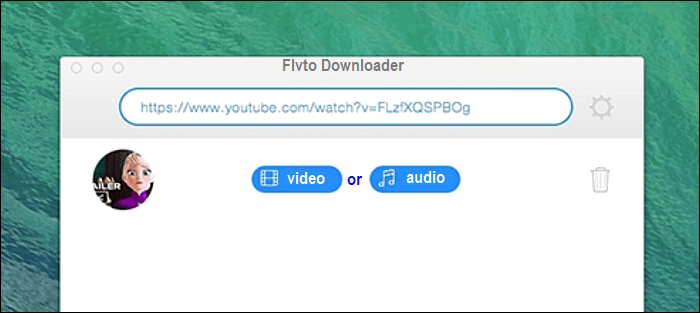 Step 4. Download it to your Mac computer and enjoy your favorite songs.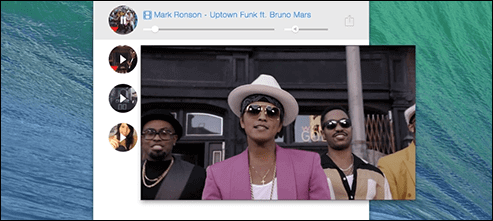 How to Convert YouTube to AAC Online
There are many online applications, you can use to convert a YouTube video to an AAC file. These tools are free and simple to use, but these sites rely on multiple ads or lead to a paid application, which performs more complex processing tasks. Most free online YouTube to AAC converters have limits on the numbers and file size. Here are some steps to convert YouTube to AAC, using two popular web services.
BestVideoConverter is an online website that allows you to convert YouTube video to AAC format through its YouTube Converter. It supports multiple video sharing websites and also provides an option to edit the file online. It provides one of the highest conversion rates, but still, the internet access speed and the duration of the video file can affect the operation. A conversion of a 5-minute YouTube video to AAC can take more than a minute.
Pros
Free and easy to use online tool
No limit to the number of downloads
It allows you to edit the file
Cons
Too many ads displayed on the web page
The download is unstable and sometimes doesn't work properly
Can't batch process videos
Steps to convert a Youtube video to AAC:
Step 1. Find a video you wish to download on YouTube and get its link from the address line. You will see a lot of ads on .bestvideoconverter.net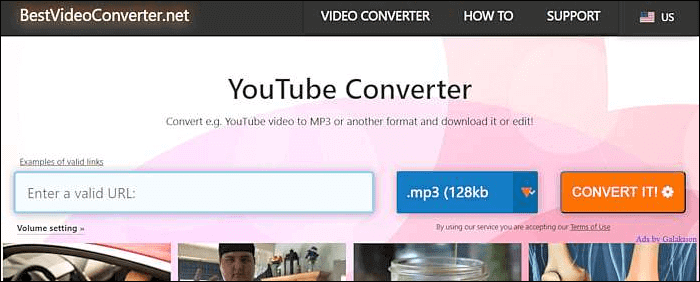 Step 2. Place the link at bestvideoconverter.net. Choose the output format – AAC.

Step 3. Click "CONVERT IT" and the conversion process will start. Wait about a minute or two.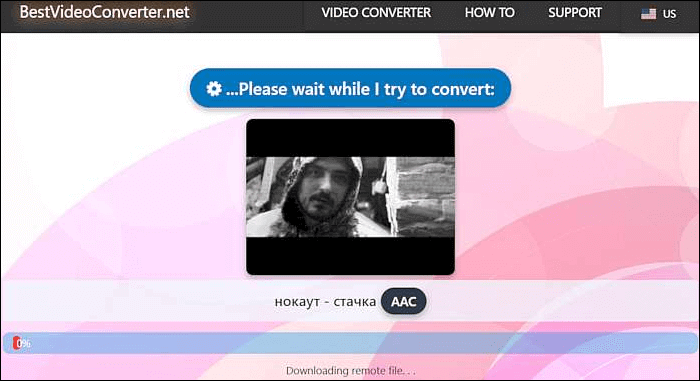 Step 4. When the analysis process is over, you can click "Download converted file", save it to your Dropbox, or edit the file further.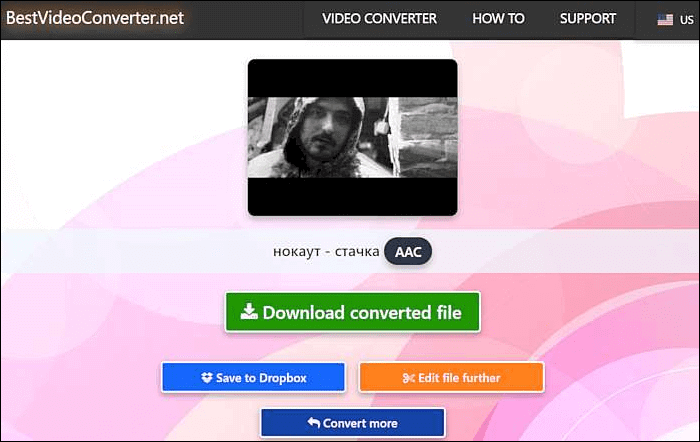 SaveTheVideo supports many websites, including YouTube, Facebook, Twitter, Instagram, Vimeo, Reddit, Tumblr, and SoundCloud platforms. You can check the page with supported sites and search there by name. You can download a whole YouTube playlist. The site works online, supporting all operating systems - Windows, macOS, Linux, Android. You can use this online tool to convert to more than 400 audio formats. Also, you can cut and trim the video. 

Pros
Cut media file online
Easy to use
Multiple download links for one video
Cons
How to convert a YouTube video to AAC with Savethevideo:
Step 1. Copy the link of the YouTube video, that you want to convert. Paste the link in the input field on the page.
Step 2. Select the format and audio quality. In this scenario – AAC format and CBR (High quality – 320 Kbps).
Step 3. Click on the Convert button to continue. You have to wait some minutes so the site will perform the conversion.
Step 4. When the conversion task is finished, you can download the resulting AAC file (8,1 MB). The download link is temporary, so you have to use it quickly.
Conclusion
Converting YouTube to AAC using some kind of YouTube converter sounds useful. In this guide you can see some of the popular tools for Windows and macOS to convert YouTube to AAC file, as well as some online services, doing it for free. Don't forget to check if it's legal to download the specific video (from public domains, as no one "owns" the video, when it was marked as Creative Commons). Of course, you can download your own video clips.
EaseUS Video Editor is the best software that you can use to convert the downloaded video in AAC format. The downloading task can be complete by the free tool EaseUS MobiMover. EaseUS Video Editor supports free audio and video converters, so you could work seamlessly with different file formats. Additionally, using EaseUS Video Editor, you can extract the audio from video, make picture in picture video, add music to gif, and do many other things.
FAQs About YouTube to AAC
1. How do I convert YouTube to AAC?
If you want to listen to YouTube music offline, you can convert YouTube to AAC using online add-ons, or some of the video converter applications, supported by your OS (Windows 10 or macOS).
2. Is AAC better than mp3?
AAC achieves better audio quality than MP3 at the same bitrate. It has higher compression efficiency than MP3 because it uses a modified discrete cosine transform.
3. What audio does YouTube use?
YouTube currently streams in 128 Kbps ACC, when you use Normal quality. Premium subscribers can select the High quality, which streams at 256 kbps AAC. The low-quality offer 48 kbps HE-AAC.
4. How do I download a 3-hour song from YouTube?
An easy way is to convert the video into an audio file. EaseUS MobiMover is an application to fast perform this heavy task while downloading and converting the file at the same time.