Free | How to Remove Green Screen on Windows and Mac

Jane Zhou updated on Dec 11, 2020 to Video Editing Tips | How-to Articles
Green screen is one of the most popular effects nowadays. Many gamers, YouTubers, and Hollywood-level producers are using the green screen to create attractive movies. Using this effect, you can easily remove the green screen and create a new background for your videos. Although it may sound complicated, it is not at all. Even you are a novice, you will be able to use this effect without much effort. 
If you happen to need to change the background of your video, you can learn how to get rid of the green screen from this article. Now let's read it together to find more information.
You can find free green screen software
How to Remove Green Screen from Video on Windows 
If you want to remove green screen and change the background from your video on Windows PC, you can learn two green screen software in this section. One is EaseUS Video Editor, and the other is VSDC Video Editor.
1. EaseUS Video Editor
EaseUS Video Editor is one of the most popular and fantastic video editors. With a simple and friendly interface, everyone even a novice can handle it without efforts. Using this green screen software, you can easily remove the green screen or change your video background with on click. Apart from that, this video editing software also provides you a lot of editing tools, and you can mix, cut, trim, rotate, reverse, and split your video clips in a few simple clicks. It makes it possible to make collage video, picture in picture video, music video, slideshow, etc.
Here is a list of stunning features about EaseUS Video Editor:
Support all popular and key file formats
Offer over 300 special effects, including filters, transitions, overlays, etc.
Record your narrations with the click of a button
Import and mix music tracks like a pro
Support various format conversions, like convert mkv to mp4, convert m4a to mp3, and many more
Offer options to export the edited movies to any format to be played on social media platforms
How to remove green screen from a video on Windows 10 effortlessly? Next, we will show you the detailed tutorials. Just take a look.
Step 1. Launch EaseUS Video Editor and import the source file (with green background) from your computer.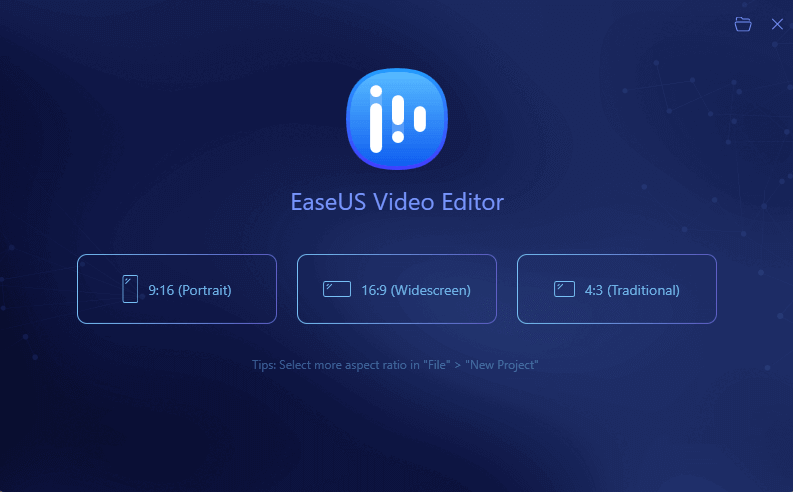 Step 2. Right-click the file and choose "Add to Project" to place it to the timeline. You can also drag and drop it to the timeline.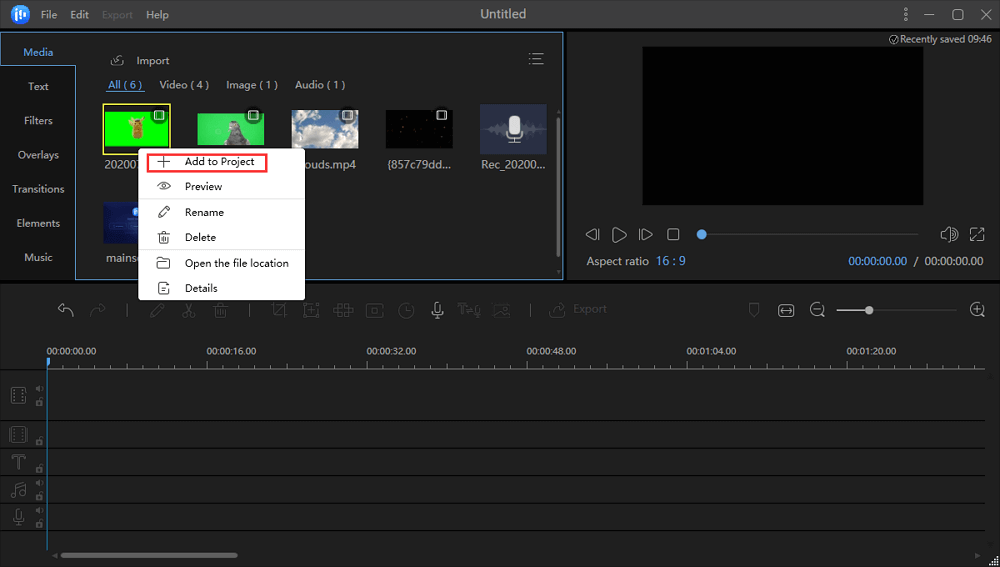 Step 3. When the file appears in the timeline, right-click it and choose "Green Screen Cutout" to apply the green-screen effect. You can also add a filter, text, music, and other elements to the file.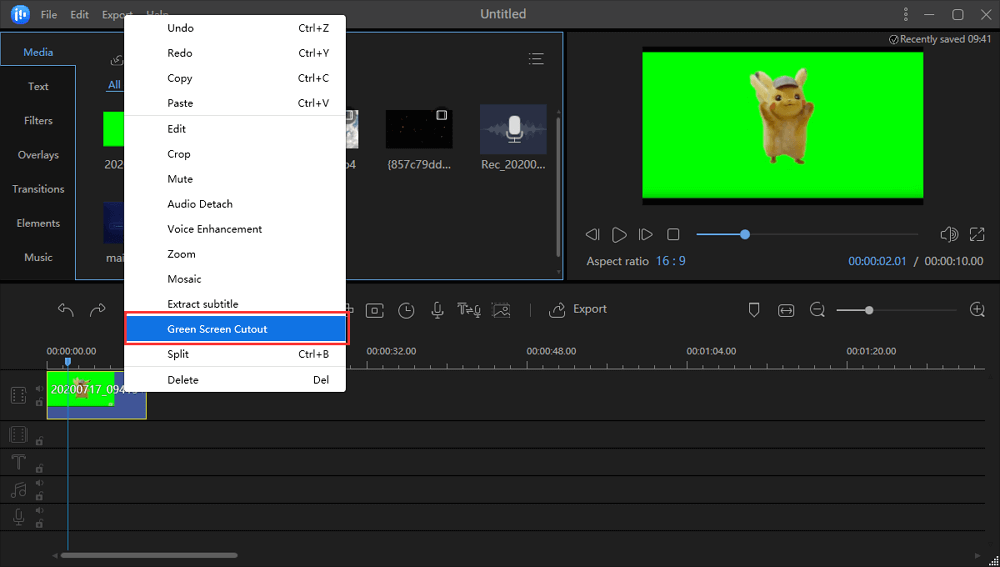 Step 4. Single-click the painting brush and click the area you want to remove from the original picture. The software will remove the original green area after you hit the "OK" button.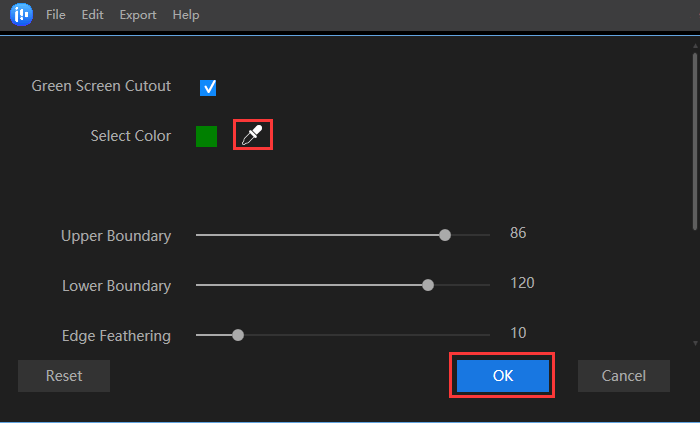 Step 5. After removing the green background, you may add a new background to your file. Put the new background (video or image) to the timeline, and you will find the original file and the background file are played together. Note that the background should be placed above the timeline of the original file, just as we show you in the image below.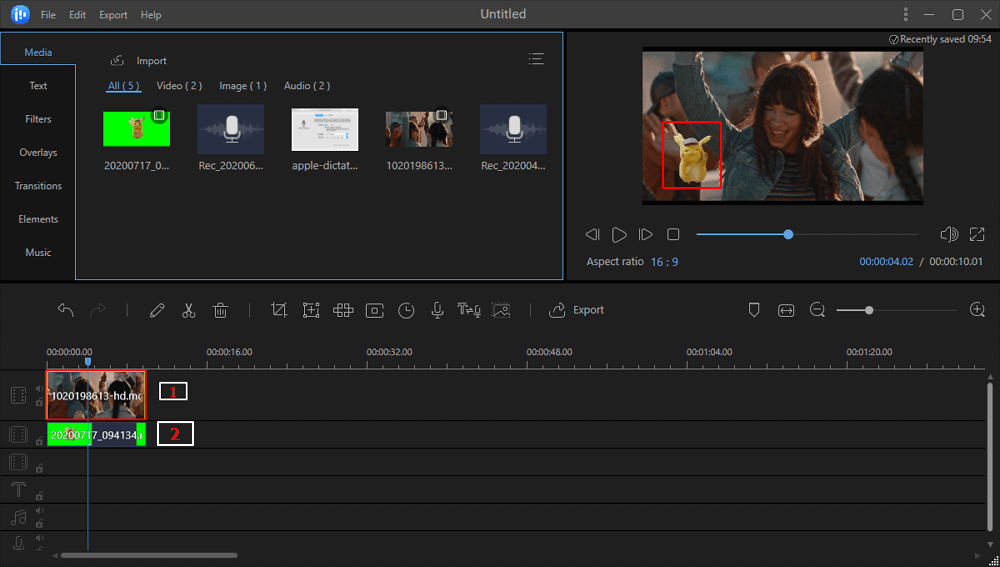 Step 6. Trial play the video you made. If it meets your satisfaction, click "Export" to save it to your computer. There are six video formats you can choose from.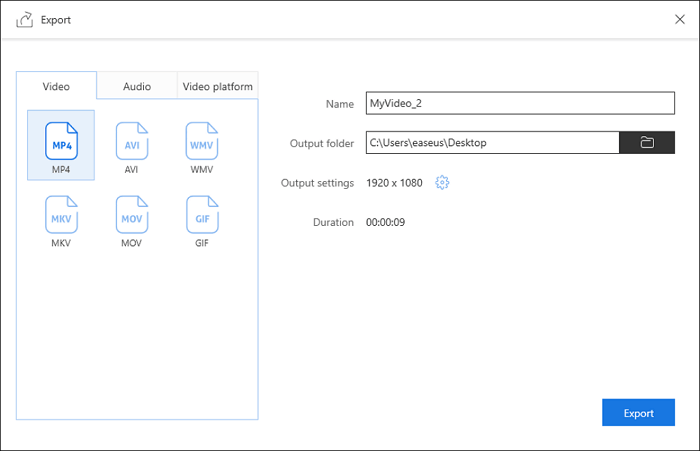 VSDC Video Editor is a free and useful green screen software. It can help you remove green screen from your video and add a new background quickly and easily. What's more, this free multimedia suite brings a set of tools for editing video, improving audio, recording voice-overs, capturing the desktop screen, and many more. As a non-linear program, it allows for professional-level videos where multiple layers of footage can be blended into a single composition.
Key features:
Support all the popular video/audio formats and codecs
Powerful chroma key tool to remove green screen background
A large set of trendy video effects, filters, and transitions
Various tools like zoom, charts, 360 video editing, and color correction
Steps on how to remove green screen from a video:
Step 1. Open VSDC and import the green screen footage to the timeline.
Step 2. On the left corner, click "Video Effects" > "Transparency" > "Background Remover", then choose the "OK" option. If the green background does not be removed automatically, click "Chromakey color" in the right-side menu, and choose the eyedropper and click on the green screen video in the preview window.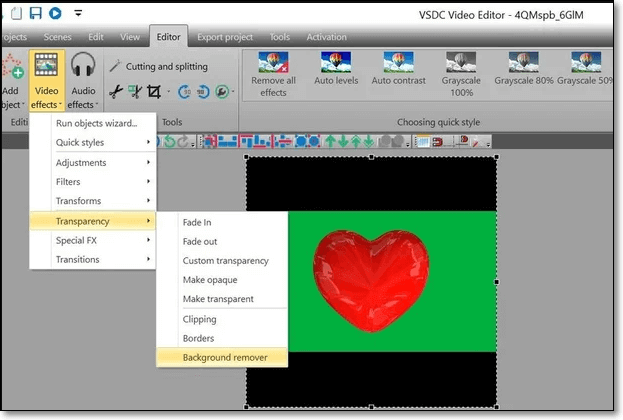 Step 3. Select and import a picture that you want to use as the video background. Then right-click on the green screen footage and choose the "Order" and "One layer up" button in turn.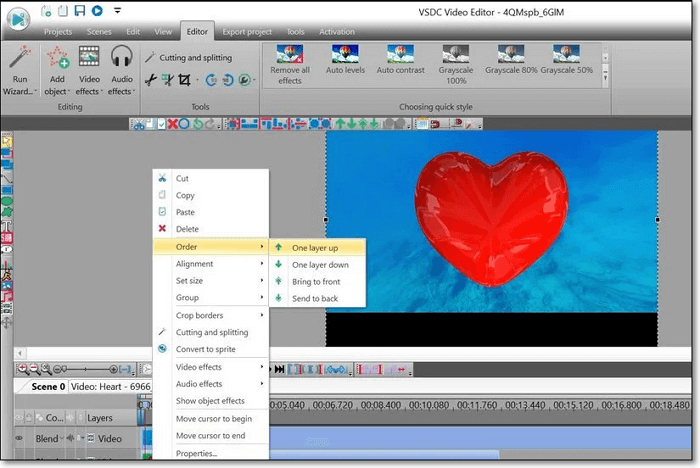 Step 4. Once done, you can get a video with a new background. Then you can save it on your computer.
How to Remove Green Screen From Video on Mac
iMovie is a fantastic video editing program for Mac users, and it can help create a professional-looking movie with video clips or images. In addition to the basic video editing functions like cut, trim, crop, split, reverse, and more, it also provides chroma key, which can help you remove green background of your video or change background with a simple click. Here we offer you a detailed tutorial to do the job.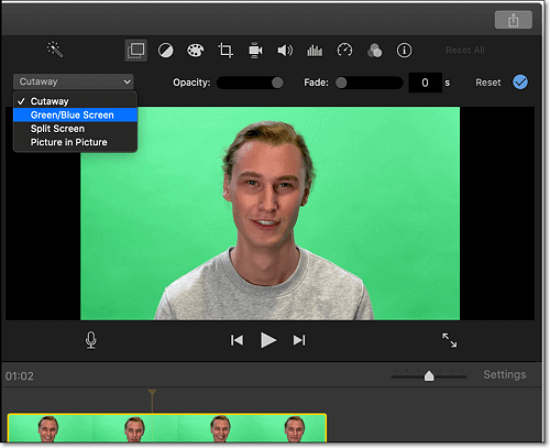 Key features:
Offer many video editing options
Enable you to upload your video to social websites directly
Offer a lot of movie trailer templates
Step 1. Launch iMovie and select the background that you like. Then drag and drop the background video or picture into the timeline.
Step 2. Import the green screen footage that you want to change the background to the timeline. Adjust edge of the background video or picture to match your green screen video.
Step 3. Click the green screen footage in the timeline. On the left corner of the viewer window, click the drop-down menu that defaults to Cutaway and choose the "Green/Blue Screen". Once done, the green background will be placed with your favorite picture or video background.
Step 4. After you have added the green-screen effect, you can make adjustments. Choose the green screen footage in the timeline, click the Video Overlay Setting button, then use any of the green-screen controls to make adjustments.
How to Remove Green Screen from Video Online
Clipchamp is an online green screen editor, which has a good reputation. Its Stock Library is filled with high-quality Green Screen footage and gifs, and you do not need to DIY your won. You just can simply browse the library, select your green screen stock, and layer it with the video.
Moreover, it offers basic editing tools include trim, crop, slip, reverse, merge, etc. After editing, you can share the edited videos on a variety of social platforms like Facebook, YouTube, and others.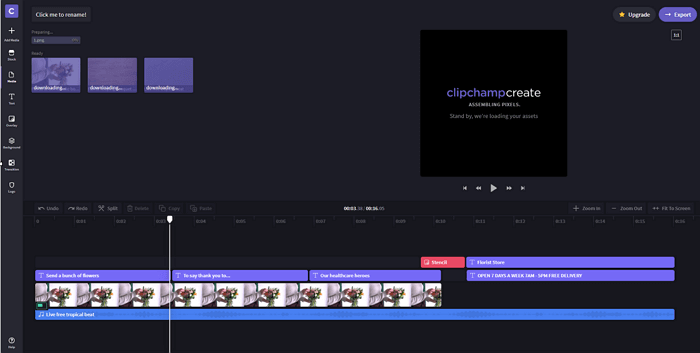 Key features:
Support relevant basic editing tools
Offer a lot of designed green screen video templates
Allow you to share edited video to social media platforms directly
Step 1. Go to the official website and select the video that you want to change a background.
Step 2. Add a Green Screen stock video to your project and apply the Green Screen filter to your Green Screen video. In addition, you can adapt your video to any aspect ratio you like in a few quick clicks.
Step 3. When you are satisfied with your video, you can export it or share it to social media platforms.
Try: https://clipchamp.com/en/features/green-screen-video-editor/
The Bottom Line
To sum up, we have offered you four easy and reliable methods to remove green screen from video with ease. No matter what operating system you are working with, you can find the best green screen software in this article.
Among those video editing programs, we highly recommend EaseUS Video Editor. This video editing software will assist you in removing the green background of your video with a few simple clicks, besides, it offers a lot of basic and advanced editing tools and special effects to make your video stand out.