[Free] Top 10 Music Converter to Help You Convert Audio Files

Jane Zhou
updated on Dec 22, 2020 to
Video Editing Tips
|
How-to Articles
Nowadays, music has become more and more reachable. However, the music files people get are not definitely compatible with the device people hold. Sometimes a music file might be processed for a long time before it is playable. Thus, a professional music converter that can help to convert music files, for example, convert mp4 to mp3, is urgently needed.
In this article, we will offer ten free music converters to you. Each one of them is capable of converting almost any audio file you encounter in daily life. You can choose one at your will.
Main Content of This Page
Part 1. Free Music Converter - EaseUS Video Editor
EaseUS Video Editor is well-known as the best free audio converter. Although it is a video editor in definition, it is an effective helper in converting audio files. This application supports almost all the audio formats you may encounter, and it can convert them to the format you like.
Pros
Multiple timelines
Easy to operate
High conversion speed
Cons
Not for advanced film editing
As EaseUS Video Editor is designed for beginners, it is very easy to use. Next, we will show you the operating steps. If you want to use it to convert music files, you may read and follow the steps below.
Step 1. Import Target File
Launch EaseUS Video Editor, select a desired aspect ratio on the main screen: 9:16, 16:9, or 4:3.
Import target file by clicking "Import" or dragging it into EaseUS Video Editor.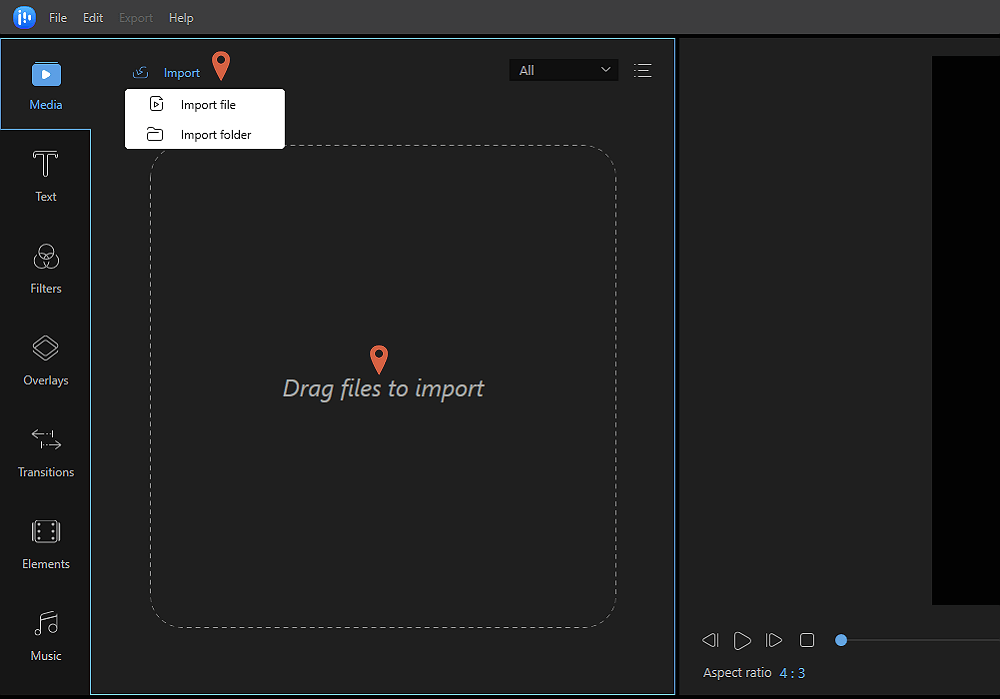 Step 2. Add to Project
Right-click on the target file you would like to convert and select "Add to project".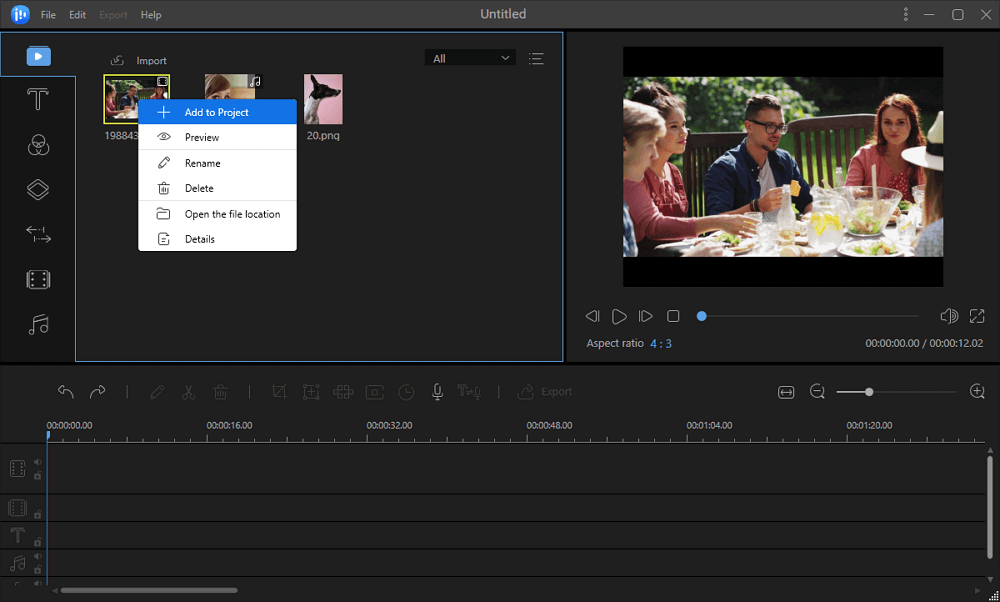 Step 3. Export Target File 
Click "Export" to start converting the target file.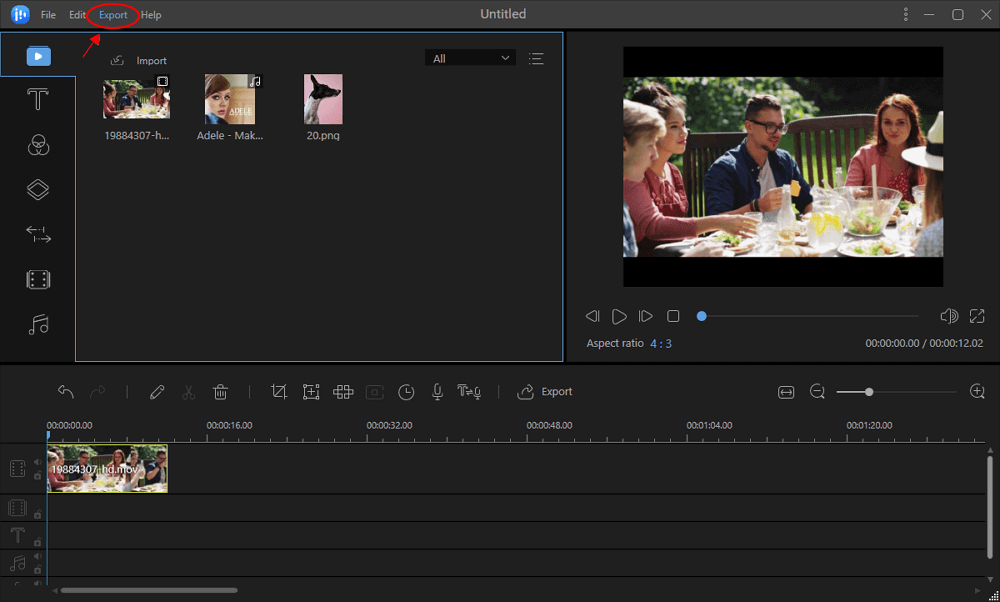 Step 4. Convert to Desired Audio Format
Select the desired audio format such as MP3 or AAC for the target file, rename it, set the output folder.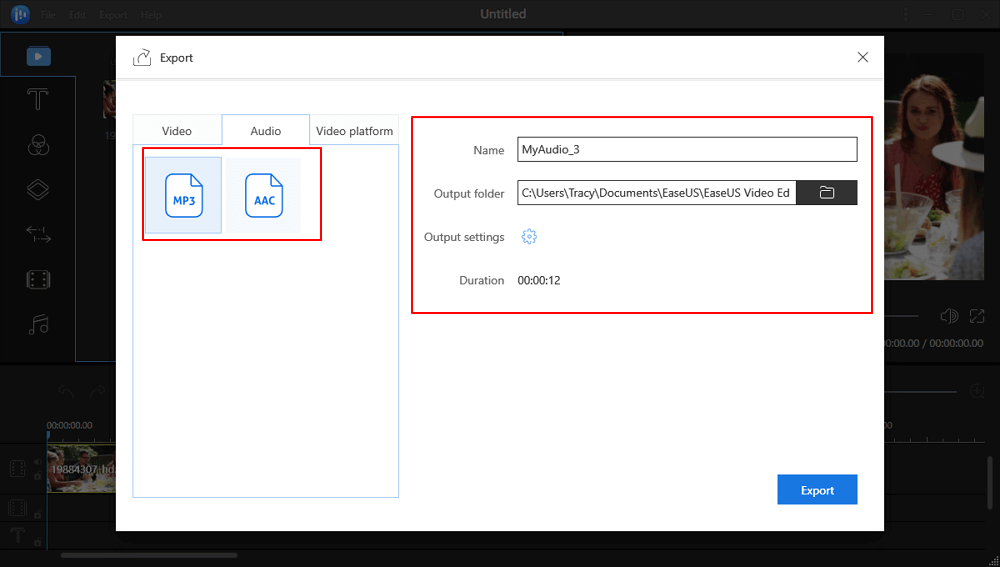 By clicking the Output settings icon, you can set the Quality and Audio specifications of the converted file.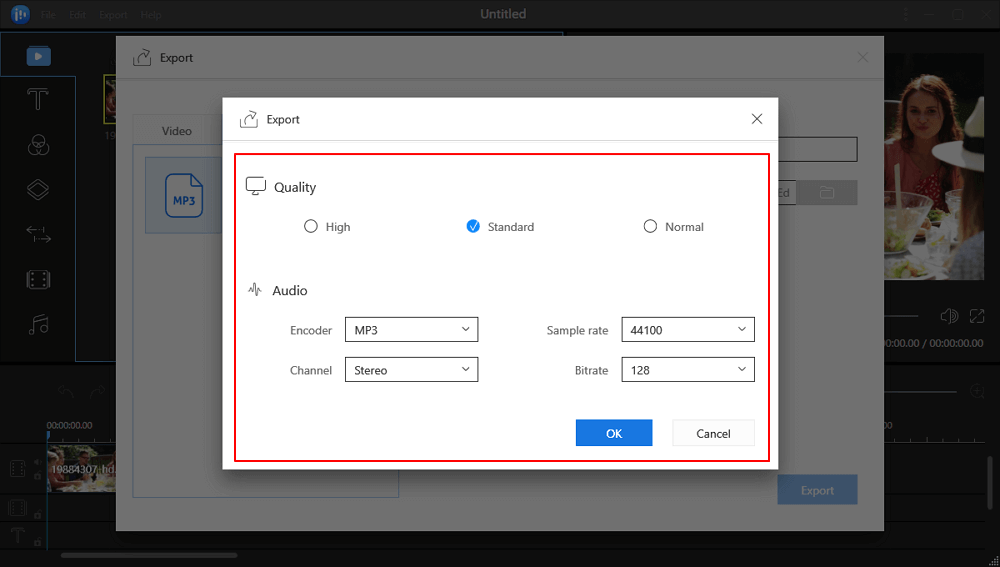 Last, click "Export" to convert your target file to the desired audio format.
Part 2. Audio Converter Free - Freemake Audio Converter
Freemake Audio Converter can help you convert music files between over 50 audio file formats. It can convert most of the non-protected audio formats, including MP3, AAC, M4A, WMA, OGG, FLAC, WAV, AMR, ADTS, AIFF, MP2, APE, DTS, M4R, AC3 and VOC, etc.
This application is completely free of charge, and you don't even need to sign up. You can trial run this one, and see if it really helps.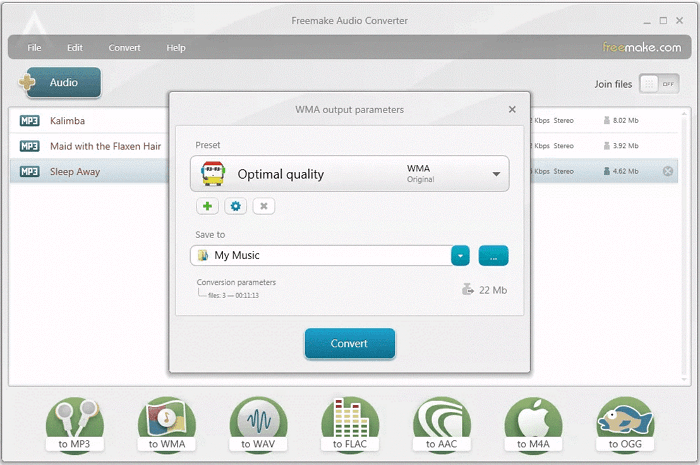 Pros
Support over 50 file formats
Easy to use
Cons
Part 3. Online Music Converter - Online Convert
Online Convert can change your audio files into AAC, AIFF, FLAC, M4A, M4R, MP3, MMF, OGG, OPUS, WAV and WMA in high quality. With this online music-converting tool, you can upload, convert and export audio files easily and quickly.
With this online converter, you could convert almost all the audio files you have. And you don't need to download anything. It is quite easy.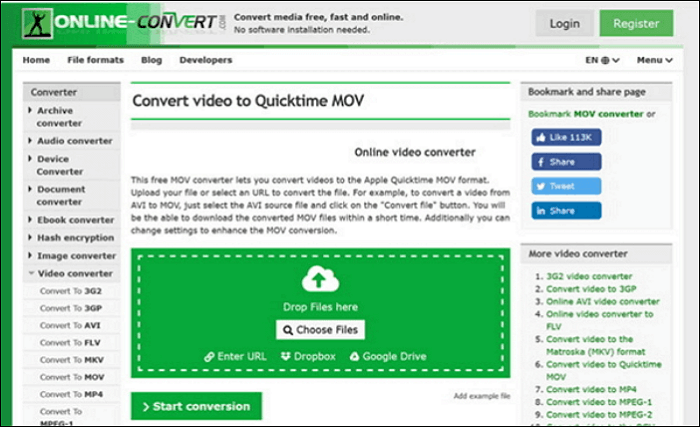 Pros
No need to download anything
For all PC users
Cons
May be affected by website situation
Part 4. Free Music Converter - Music Converter Pro
Music Converter Pro is another free effective music converter. It can convert almost all the audio file formats you have to the one you like, including MP3, AAC, WAV, FLAC and more. Besides, it can convert as many audio tracks as you like at one time. This could save you a lot of time.
This application is designed for macOS 10.10 or later.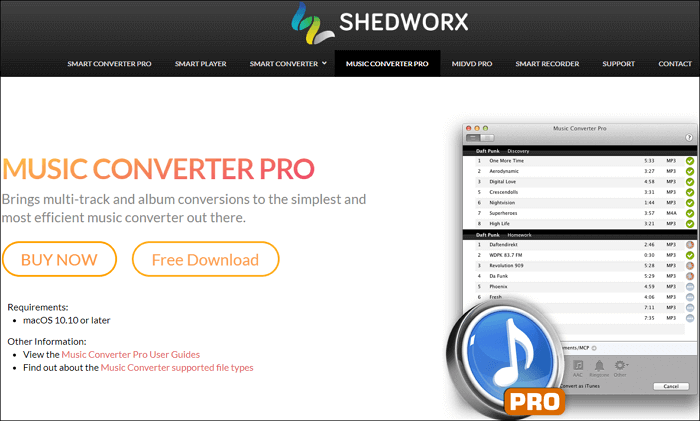 Pros
High conversion speed
Support advanced functions
Cons
For macOS 10.10 or later only
Part 5. Free APP - Music Converter
This application is named similar to the last one. However, it is designed for another type of device – Android cell phones. Notice that it requires Android 5.0 and up. Music Converter allows you to convert any audio file such as MP3, AAC, WAV, WMA, M4A (ALAC) and FLAC to another format. And you can use it to convert more than one file all at once.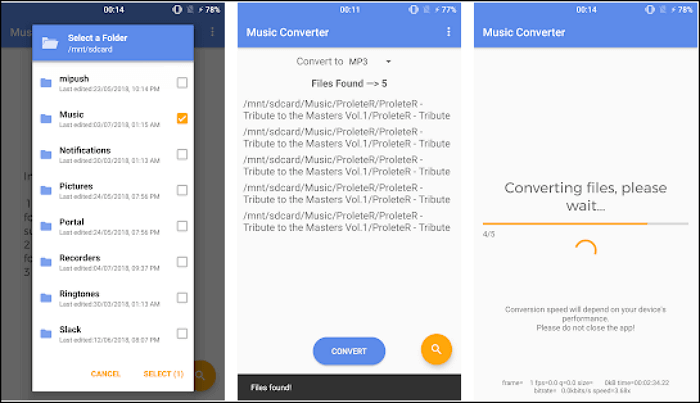 Pros
Easy to operate
Convert several files at once
Cons
For Android 5.0 and up only
Download address: https://play.google.com/store/apps/details?id=pt.pinho.musicconverter&hl=en
Part 6. Free Online Converter - Audio Converter
Audio Converter is another free online audio converter. This tool can convert over 300 different file formats, including video formats. It can easily convert them to MP3, WAV, M4A, FLAC, OGG, AMR and MP2.
Besides, you can configure the quality, frequency and number of channels as you like.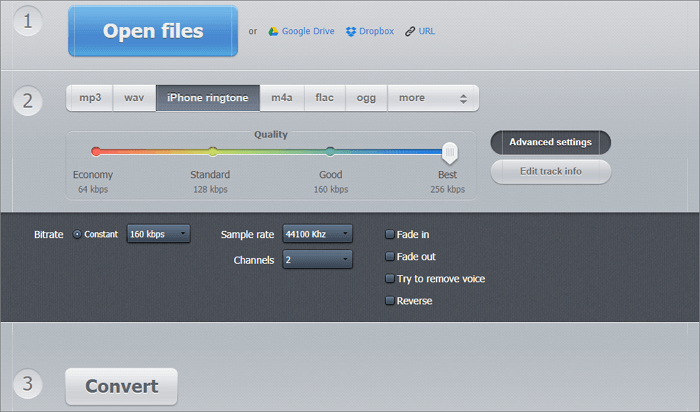 Pros
Support over 300 file formats
Easy to operate
Cons
Part 7. Free Music Converter - Switch Audio File Converter
Switch Audio File Converter ​is a free music converter and one of the simplest and easy-to-use audio converters available online. It allows you to input audio files of 3GP, AAC, M4A, MOV, MP2, MP3, MPEG, OGG, RAW, WAV, WMA, WMV, MOD, and more. And you can output files as M3U, M4R, OGG, RAW, RSS, VOX, WMA, WPL, FLAC, and so on.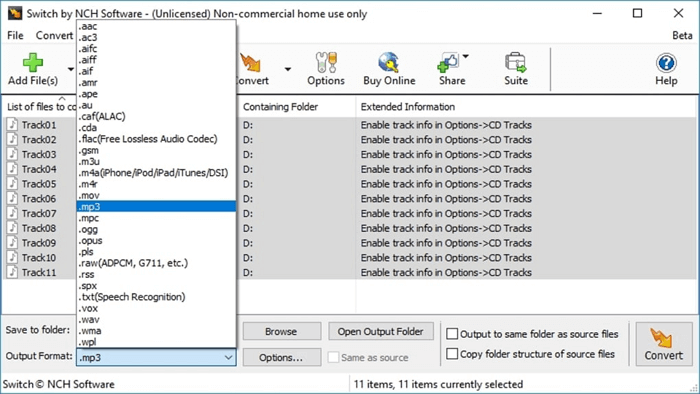 Pros
Simple operating process
Support multiple files
Cons
The page is not clean enough
Part 8. Free Music Converter - VSDC Free Audio Converter
VSDC Free Audio Converter is a professional audio file converter. It allows you to input audio files of AIFF, M2A, M3U, MP2, MP3, MP4, OGG, VOC, WAV, WMA,  and more. And you can output files as WMA, WAV, OGG, MP3, M4A, AU, AMR, AIFF, and AAC, and so on. With this application, you can convert the audio files you have to any other format.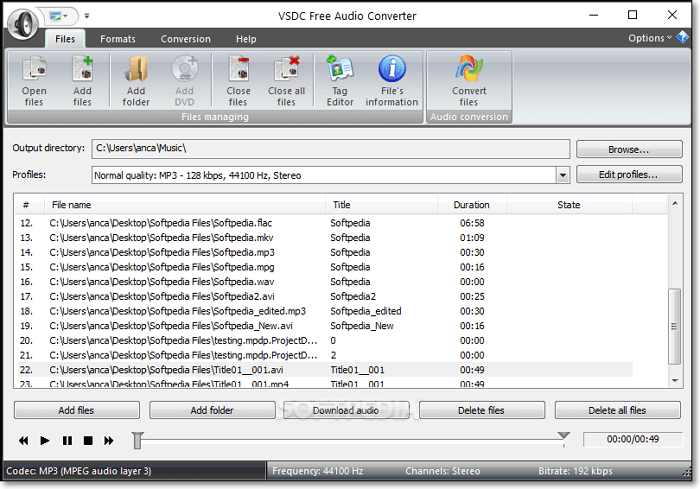 Pros
High conversion quality
High conversion speed
Rock-solid stability
Cons
Part 9. Free Music Converter - Zamzar
Zamzar is another audio converter program that we recommend. It supports the most common audio and music file formats, including CAF, AMR, OGG, RAM, 3GA, MIDI, M4B, M4A, OGA, WMA. You can directly upload original files from your computer or enter a YouTube URL that you want to be converted. However, it may take you a lot of time waiting for the converting process.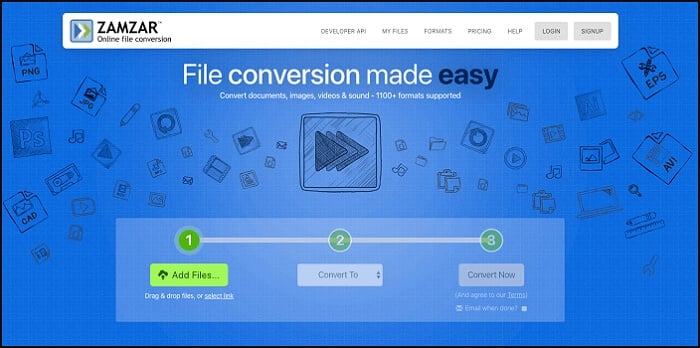 Pros
Easy operation
Clean website page
Cons
Part 10. Free Music Converter - Convertio
In fact, you don't have to always download an application to convert audio files. You can choose online converter programs such as Convertio. It is compatible with all operating systems and you can import files from your PC. You can even enter a URL with the online file, or even use your Dropbox or Google Drive to import a file you want to convert.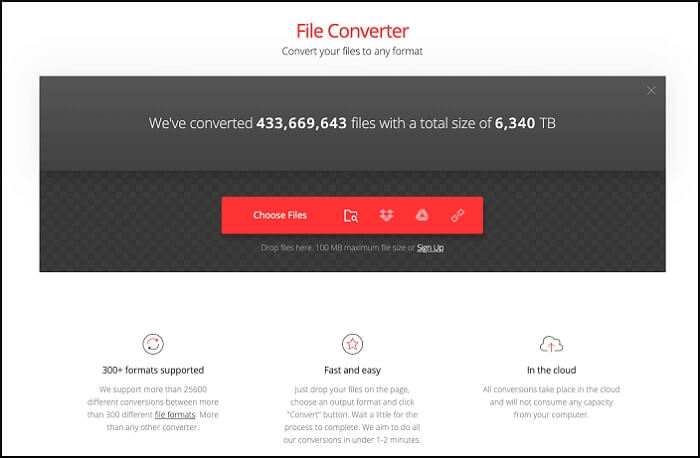 Pros
Offer file-extension-related information
High conversion quality
Cons
Conclusion
To sum up, you can choose any one of the mentioned music converters. However, if you are a Windows user, it is better that you choose EaseUS Video Editor. If you are interested, go to the official website and download the application.