Top 7 Free MKV Converter: Convert MKV to MP4/MP3/MOV/AVI/AAC

Jane Zhou updated on Feb 01, 2021 to Video Editing Tips | How-to Articles
MKV is dedicatedly created to develop high-quality videos. But often or not, our portable devices do not support an MKV file format. So, the only solution is to convert these files to MP4, AVI, or some other file format. Here in this post, we are going to guide you with some featureful free MKV converter that you can use to convert MKV video files into any file format. Have a look to get the full scoop!
Best MKV Converter for Windows and Mac
When it comes to choosing the best video converter to convert MKV video files to other formats, EaseUS Video Editor brings the best solution to you. Not only as an MKV converter but also if you are looking to convert any other video file format the application allows you to do so, which is what makes the EaseUS one of the most versatile video and audio editing software available in the market.
Above all, you can even convert HD videos to your wished format without any loss of quality. Also, you may convert GIF to MP4, convert MKV to MOV, etc. So there is a potential reason, which has compelled us to give EaseUS the first rank. Here are the simple steps to convert MKV to other video formats like WMV, MP4 using EaseUS.
Step 1. Import and edit videos
Open the EaseUS Video Editor and import the video. Since it supports almost all possible video formats, it won't give you a problem if your video is from a different source.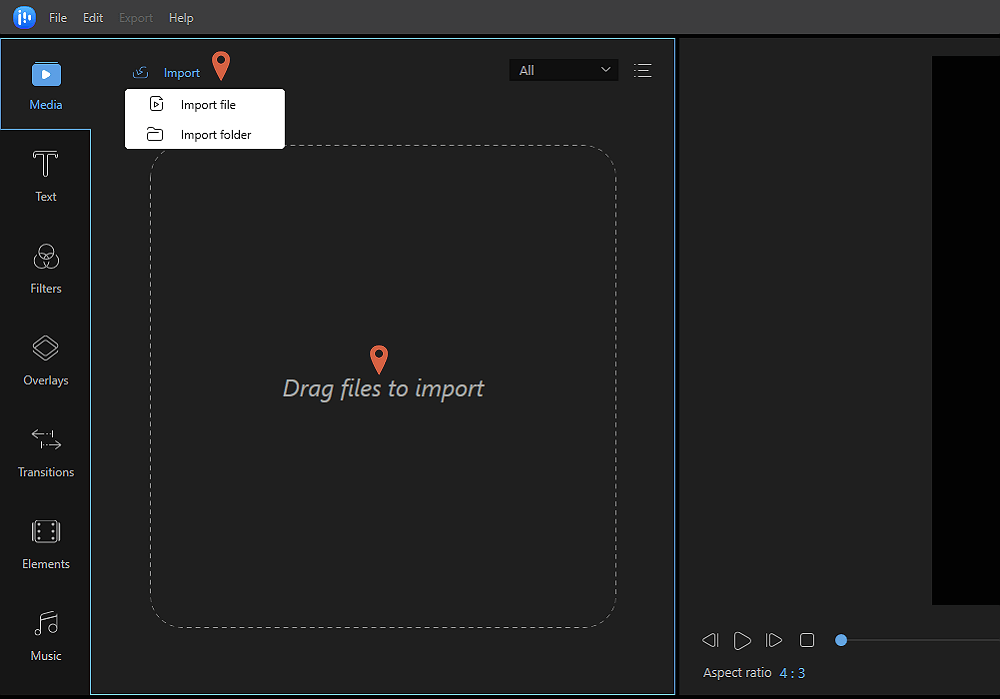 Once imported, you can add it to the timeline and edit the videos. It is possible to split, trim, delete part of the videos, which helps to reduce the size of the final video once you change video format.
Step 2. Select video format and resolution
Now that your video includes the right moments in the video, it's time to convert. Click on the Export link to open the window, which allows you to select a format. Along with the format selection, you can also configure three things—Quality, Video, and Audio.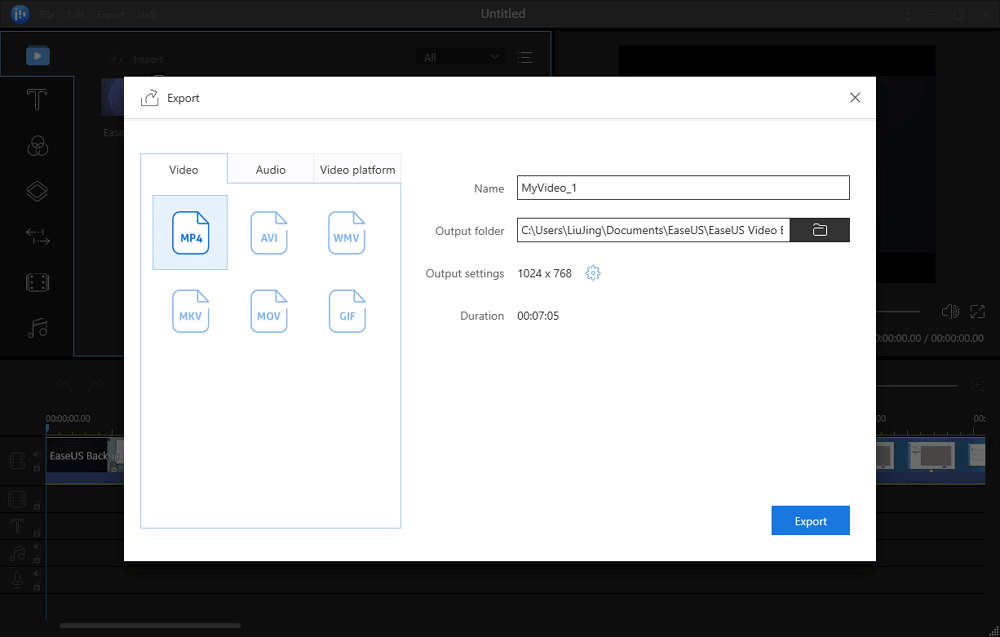 Quality-High, Standard, and Low
Video-Choose encoder, resolution, frame rate, and bitrate
Audio-Encoder, Channel, Sample Rate, and bitrate
Step 3. Export video
Lastly, set the name, output folder, click on the Export button to render the video. The video output will in the format you choose under the video section.
HandBrake is a free MKV converter utterly popular among Mac users. With advanced filtering features, including frame rate adjustment and a handful of presets, the software gives you precise control over the process of video conversion. The best part about the application is that it works seamlessly both on Mac and Windows. Therefore, if you are someone who needs to work across both operating systems, HandBrake can be the best choice for you. Unlikely to the other software applications we have mentioned here you might need to take a while to get used to with HandBrake.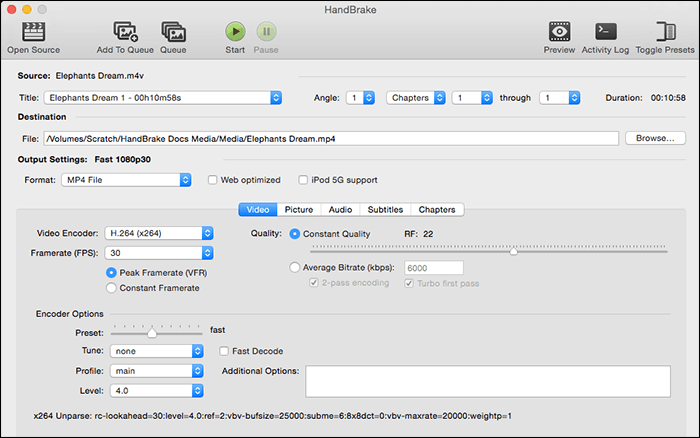 Key features
Free, open-source cross-platform software
Allows batch scan and queueing of encodes
Supports VFR and CFR
Can offer you with live static and video preview
Comes with lots presets video filters
Pros
Offers advanced control options
Superfast conversion
Supports an extensive array of formats
Cons
Complex user interface
Not beginner's friendly
Supports only a few formats
Are you looking for an MKV converter with a less complicated user interface? Then, DivX Converter comes up with the best solution for you. Offering both a workable free and a paid version DivX has a simple UI, which even beginners can handle pretty easily. The free version itself ensures fast conversion along with quality output and supports up to 4K resolution. The only downside is that there are only a few format options like MOV, AVI, and MP4 are available with free tools. However, the paid version has all the additional format options along with better conversion speed and more number of custom settings.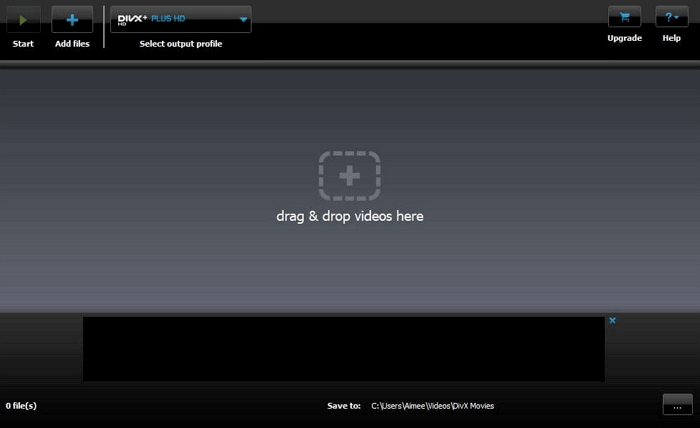 Key features
A functional free version is available
Offers decent conversion speed
Seamlessly works on cross-platform
Ensures quality output
Offers up to 4K resolution
Pros
Easy to use interface
The paid version is available at a reasonable price
You can view videos in your web browser
Cons
Too many ads and upsells come up with the free version
Bundled with Adware
The program sometimes freezes
CloudConvert offers the best solution for those who do not want to install any additional program on their system. CloudConvert, a web-based video editing platform, can offer you a fast and reliable way to convert your MKV video file to other formats. The application syncs well with Chrome, Edge, Firefox, Safari, and other leading browsers, so it doesn't matter which browser you are using you can always expect to get the best result.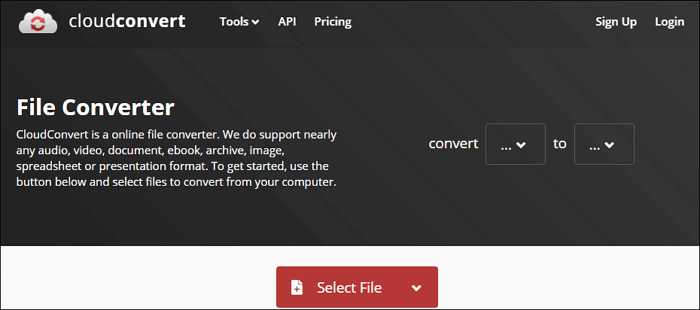 Key features
Web-based platform hence does not matter which operating system you are using
Works smoothly on any leading web-browser
Simple, fast and easy to use
No need to proceed with the long installation process
The converter supports more than 200 file formats
Pros
Online converter, ensures ease of use
Maintain the quality of the video
Fast & reliable
Allows conversion of other files than video
Cons
Does not have many format options
All the files you upload gets saved on CloudConvert database
The API may slowdown
If you are searching for an online free MKV converter, then ConvertFiles can be one of the platforms you need to check out. The best part about ConvertFiles is it's easy to navigate interface. Whenever you want to convert an MKV file all you need to do is open ConvertFiles, upload the MKV file and select the output format as per your preferred codec and convert your video.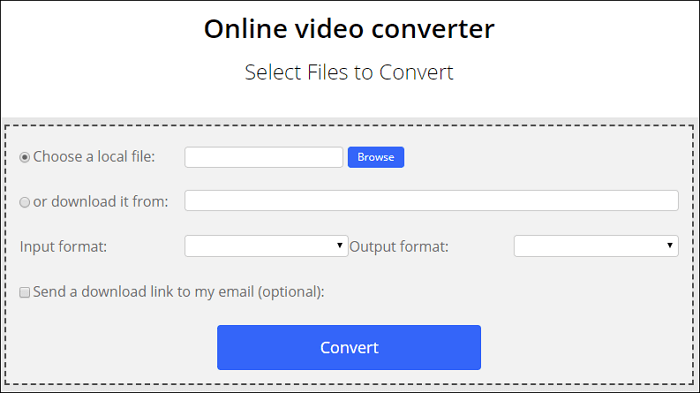 Key Features
Free access
Supports more than 200 files format
Fast, secure, and reliable
Privacy guaranteed
Fewer advertisements and upsells, zero popup ads
Pros
An online platform does not require additional installation
Easy to use, suitable for beginners
Can convert a low-end video to high-end or vice-versa
Cons
Does not allow batch conversion
Need a steady internet connection to use the platform
Full of pop-ups and ads
Top 6. Zamzar (Online)
Zamzar is another web-based free MKV converter you can use to convert your MKV video files. With a user-friendly interface, the platform is easily accessible through your browser no matter which operating system you are using. All you need to do is create a profile on Zamzar, upload your videos, and start converting for free.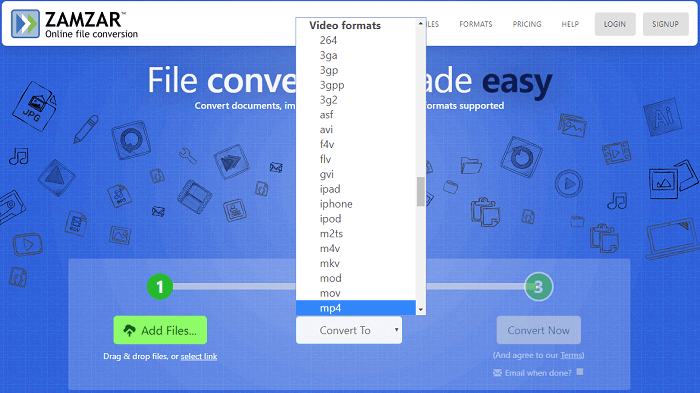 Key features
Easy to use interface
Web-based does not need additional installation
Supports more than 1200 types of file format
Superfast, takes maximum 10 minutes to convert a file
Zero advertisement
Pros
Simple platform, a decent option for beginners
Accessible from Windows, Mac, and Linux through web-browser
Can email the file or download directly
Cons
Need to upload the file on Zamzar database
Slow upload and conversion speed
Requires steady internet to use the platform
This MKV converter lets you easily convert MKV files to other desired video formats. It is very easy-to-use. All you need to do is to upload your MKV file or provide a link to the MKV file and click the "Start conversion" button to convert it to MP4, AVI, MOV, etc. This high-quality MKV conversion tool is free to use.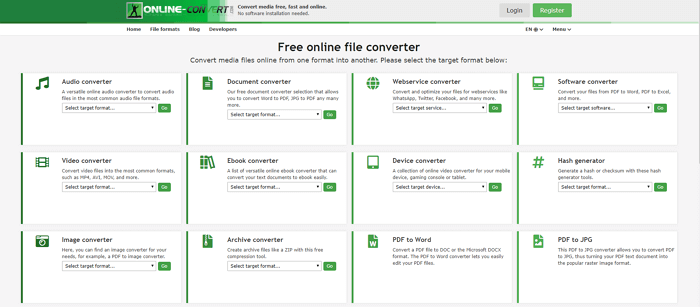 Key features
One-stop file converting software lets you convert your files to any other file formats
Over 100 file formats supported
Change the screen size, video bitrate, audio and video codec in the optional settings
Rotate, cut mirror or crop your video
Convert document, video, image, audio, and more
Pros
Offers decent conversion speed
Supports document conversion
No need to download anything
Cons
Breakdown when there is no internet connection
Users need to stand in a line before conversion
Bottom Line
We have already shared the list of the best seven video converters. Most of this software will work smoothly on your computer, but if you want to have the best superfast conversion, we will recommend you to use EaseUS Video Editor. Performance-wise, the EaseUS Video Editor is the best MKV video converter among the ones we tested.