[2020] How to Download Instagram to MP3 Quickly

Jane Zhou updated on Dec 22, 2020 to Video Editing Tips | How-to Articles
If you find a piece of music very touching when you are watching a video on Instagram, will you want to download it to your own device? If you have the same idea, you may need an Instagram to MP3 converter to help you with this task. To help you find such useful tools, we give you an introduction to some file converters. With them, you can download the video you like from Instagram and convert it to MP3. After that, you may save it to your device and listen to it at any time you want.
What You Will See in This Article:
Part 1. How to Convert Downloaded Instagram to MP3 Online
For those people who don't want to download any application, we offer you three free online file converters that can help you convert Instagram Videos to MP3.
Tool 1. Instagram Video Downloader
Instagram Video Downloader can download any Instagram videos in just two clicks, download images from Instagram with one click and convert Instagram to MP3 with two more clicks. The downloading and converting process is super-fast and unlimited.
Moreover, it is capable of adding image thumbnail as the album cover, downloading Instagram stories, and converting stories from Instagram to mp4. To help you use this online tool without difficulty, we offer you a tutorial below. You may need to follow the steps when you are using this tool to convert files.

Step 1. Open "Post" on Instagram.com.
Step 2. Locate and copy the post URL link.
Step 3. Paste the link into the white box above.
Step 4. Press "Submit" and download it as an MP3 file.
Tool 2. Instagram Video Converter
You may feel free to use Instagram Video Converter on any operating system. Whether you have Linux, Mac OS, or Windows, you can easily convert your favorite videos from Instagram, YouTube, TikTok, etc. into the most popular formats like MP3 with this online file converter.
You simply need to paste the URL of your favorite videos into the music downloader and download high-quality tracks delivered straight to your desktop as an MP3 file. Now, let's check out what exactly you need to do to convert an Instagram video to MP3.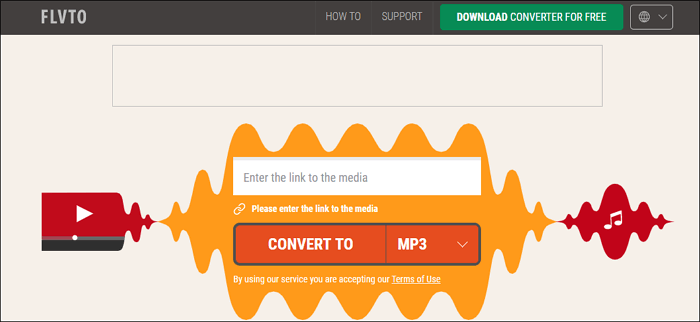 Step 1. Copy the Instagram video link.
Step 2. Paste link in the white box.
Step 3. Click the "convert to mp3" button.
Step 4. Wait for the file and save it to your device after conversion.
Tool 3. Safe Converter
Safe Converter converts your videos safely with great interface includes a tabbed format for easy downloading, converting, and playing. The service it offers is free. You are welcome to convert as many HD Videos, MP3, Image, Documents, and many more things as you like anytime and anywhere.
Safeconverter supports most of the file formats you know and is trying to include as many supported formats as possible. To convert Instagram to MP3, you may need to follow the steps below.

Step 1. Just search the file or paste the file URL from Instagram.
Step 2. Click "Convert", in a while, you will be redirected to video converted page.
Step 3. After converting, you will see the download option. You can save the converted file to your device.
Part 2. How to Convert Instagram to MP3 on Windows
To convert Instagram videos to MP3 files, you need EaseUS Video Editor. This video editing software is good at converting file formats. With this software, you can convert over 50 types of files, such as GIF, MP4, AVI, 3GP, ASF, MOV, F4V, AAC, AC3, FLAC, M4A, MP2, MP3, WAV into the format you like, say MP3. Not just convert Instagram videos to MP3, you can also use it to convert MKV to MOV, convert YouTube to MP4, etc.
Moreover, EaseUS Video Editor as a video editing software, its main function is to edit a video. For example, you can use it to add mosaic to video, reduce video file size, add text, filters, music, stickers to a video, etc. To guide you in using this tool, we give you a tutorial below.
Step 1. Launch the software, and you will be prompted to choose an aspect ratio for your project. Choose any one from the three options available on your screen.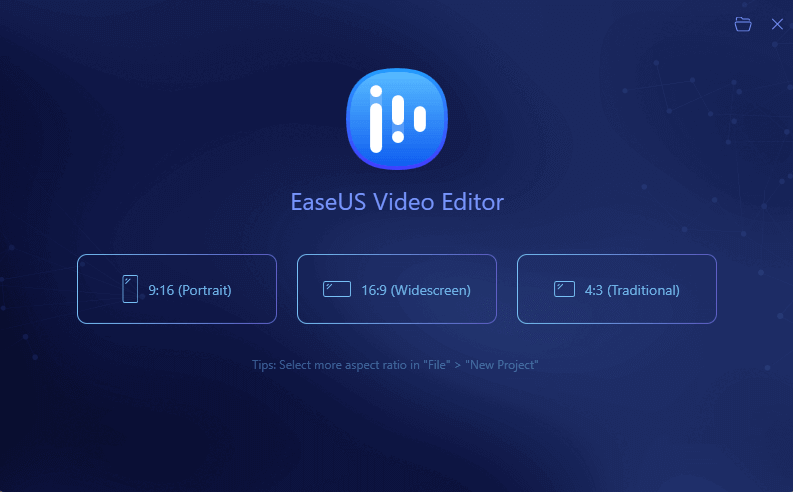 Step 2. On the following screen, you need to add the video file that is to be converted to MP3. Click on the "Import" option at the top and select Import file.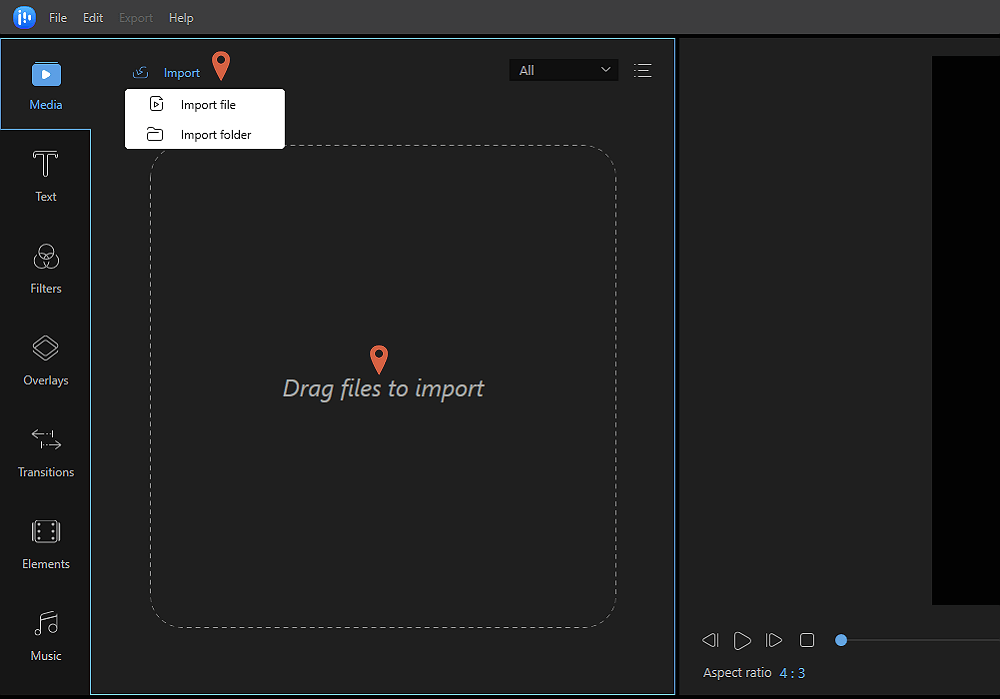 Step 3. Navigate to where your video is saved and select it. Right-click on your video and select "Add to Project". It will be added to your current project.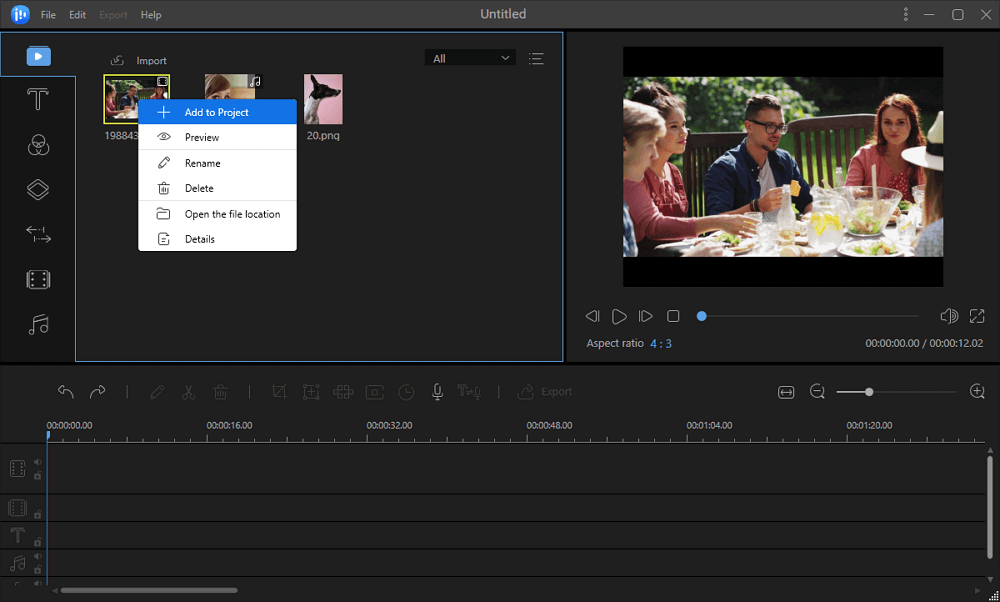 Step 4. Click on the Export option at the top to export your video as an MP3 file.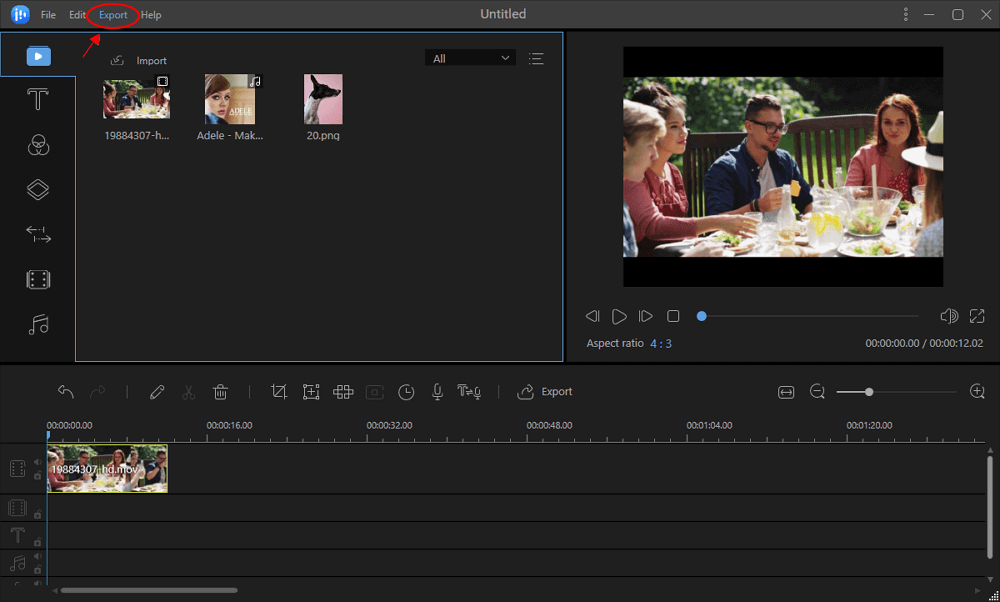 Step 5. On the screen that follows, click on the Audio tab and then select MP3. This is the format that the software will convert your video to. Then, click on Export to save the converted file to your computer.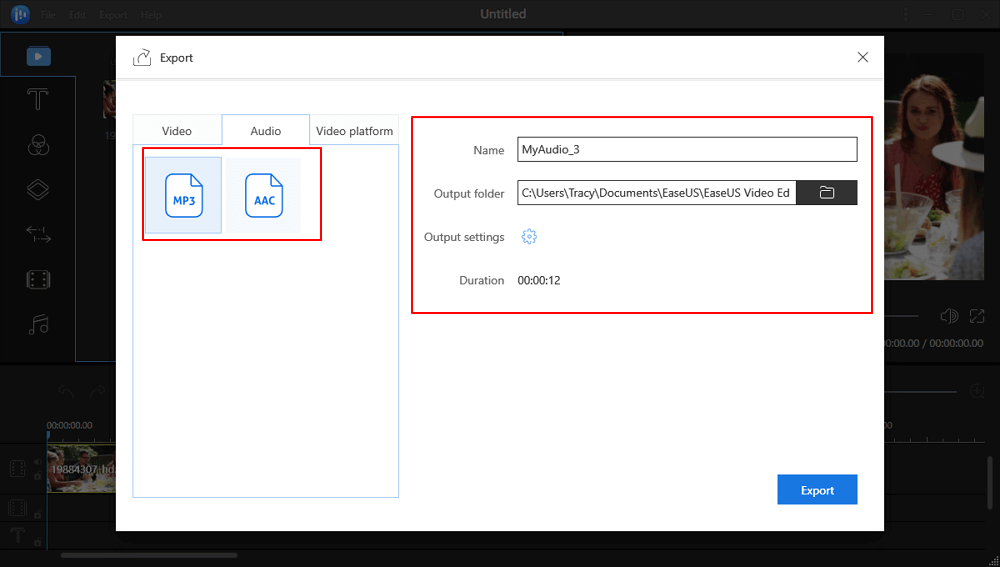 Part 3. How to Convert Instagram to MP3 on iPhone
IOTransfer Pro makes video & audio conversion with no limitation. With a simple drag and drop, you can convert videos to various popular formats, like MP4, MKV, AVI, MOV, FLV, MP3, M4A, AAC, and more. You can easily find an appropriate format for your videos with this converter tool./p>
IOTransfer Video Converter is optimized for iOS devices, and it helps you convert videos to all iPhone supported formats. Besides, IOTransfer Video Converter can preserve the original video quality during conversion. So that you can watch videos or listen to music on your iPhone in the highest quality. Note that it is fully compatible with iOS 13. We also provide a tutorial for you here.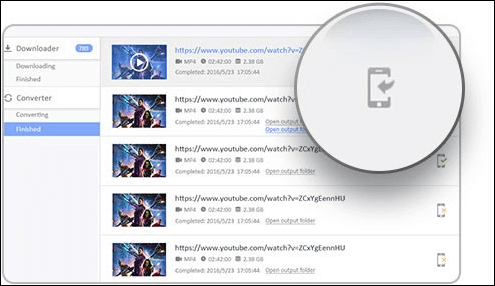 Step 1. Click "Converter" - "Add Files" to select an Instagram video that you want to convert to MP3.
Step 2. Click "Output Format" to choose MP3 as the output format.
Step 3. Click the "Convert" button to convert the original video.
Step 4. Check the "iPhone" icon to transfer videos to iOS devices.
Part 4. How to Convert Instagram to MP3 on Mac
Cisdem Video Converter for Mac is one of the best video converting tools that gives you everything you need to download and convert videos for mainstream devices. It supports files like AVI, MP4, FLV, WMV, 3GP, MKV, MPEG, MP3, etc. You can do things not just converting an Instagram video to MP3, but can also edit your video with it.
After editing, you can play YouTube videos and music on your own devices and can even directly upload videos to YouTube, Vimeo, and other sites. Publish videos on social networks like Facebook, Twitter, etc. Note that it requires Mac OS 10.10 or later. Let's see what you need to do when you want to use this tool to convert Instagram to MP3.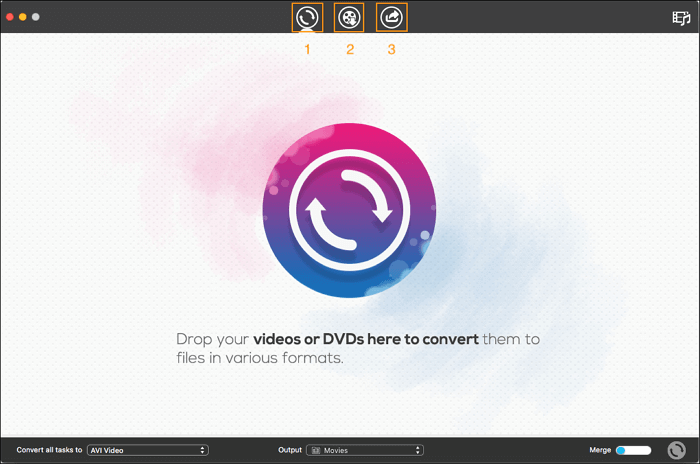 Step 1. Click "File" on the top menu, click Add File(s). Then you could select the videos you want to convert from your local computer, camcorder, iPhone, or other devices. Or, You could directly drag the videos and drop them into the blank place of the main interface.
Step 2. Edit Videos (Optional). Before converting videos, you could also edit videos if you like. You could select to trim, crop, or add effects, watermarks, subtitles, or 3D Effects on the video.
Step 3. Select MP3 as the output format. If you want, you can also choose other formats as the output format here.
Step 4. Select the location you want to save the converted videos with the "Output" option, then click "Convert" to start the conversion.
Part 5. How to Convert Instagram to MP3 on Android
Fast Download for Instagram will help you download not only photos, videos but also images from Instagram. If you want to download videos from Instagram, this app will help you do it easily and quickly. If you want to convert it to MP3 format, you just need to choose MP3 as the output format. Note that it requires Android 2.0 and up.
To use this APP, you need to first go to Google play store to download and install it. After that, you could rely on it to download a video and save it as the file format you want. We offer you the operating steps here to help you use this APP.
Download address: https://play.google.com/store/apps/details?id=com.smartapps38.instasave.quicksave.igdownloader.fastsave&hl=en_US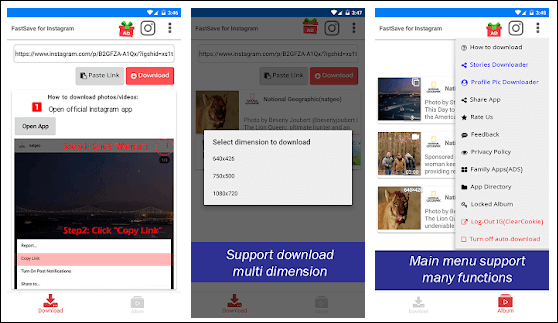 Step 1. Launch Instagram, press the "Menu" button (3 dots) in the top right corner of the post, and select "Copy link". You can also choose the dimensions of the file to be downloaded.
Step 2. Paste the link into the APP and press button "Download" to proceed with downloading.
Step 3. Choose MP3 as the output format for your Instagram video and start downloading.
Step 4. Save it to your device.
Conclusion
To help you convert the Instagram video you have to MP3, we provide you with seven useful tools in this article. You may choose the one that is compatible with your device, computer, or mobile phone. However, if you are a Windows user, you can never miss EaseUS Video Editor. This software is not just capable but also extremely beginner-friendly. Use this tool, and it is so easy to convert your Instagram videos.