How to Put Video Clips Together to Make One Video| Combine Videos into One

Vanessa Chiang updated on Mar 22, 2021 to Video Editing Tips | How-to Articles
Q: "How do you put video clips together? Can I combine multiple videos into one in Windows Movie Maker?"
Windows Movie Maker, the default video editing software for Windows 7, which has ended support by Microsoft around 2017. There is no longer an official download source for Windows Movie Maker now. Photos app in Windows 8 and Windows 10 has been the upgraded movie maker for use. To edit and merge videos in Windows Movie Maker, you have to meet the conditions that [1] You're running Windows 7 and the Movie Maker is still available there; [2] You've installed the new Windows Movie Maker alternative in your Windows 7, 8 or 10 computer, which provides all Windows users with free video editing abilities, which the deserted program cannot match. If you want to make merging video clips easier, you may download EaseUS Video Editor, which is compatible with Windows 10/8.1/8/7.
Main Content of This Page
Download EaseUS Video Editor, you will find that everything is possible. As a free video editor without watermark, it allows all Windows 7/8/8.1/10 users to handle various types of videos, audio, and photos in every way that is going to make it look more stunning, professional, vivid, or impressive! You want to use only several clips of the multiple videos you recorded and put the clips together. No problem. This is the best movie maker that will assist you to do the best.
The standard process of putting many video clips without editing is all too easy, you can import the source videos and convert video to MP4, AVI, MOV, or any other format you request. Now, we will show you how to combine videos with a step-by-step guide.
Step 1. Import the source videos
Launch EaseUS Video Editor. On the home screen, you can import the source video files by either clicking the "Import" option or simply dragging the videos to the appropriate area.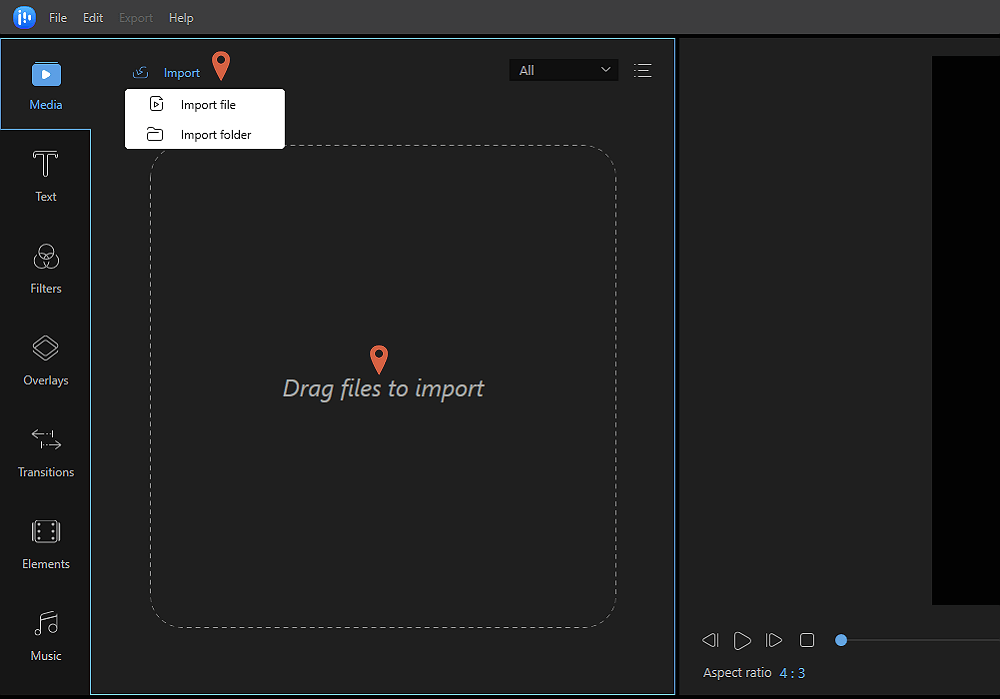 Step 2. Add to project 
You need to add the imported files to the video track by choosing the "Add to Project" option, or you can drag and place the video to the track as you want. The videos will be placed on the same video track in order.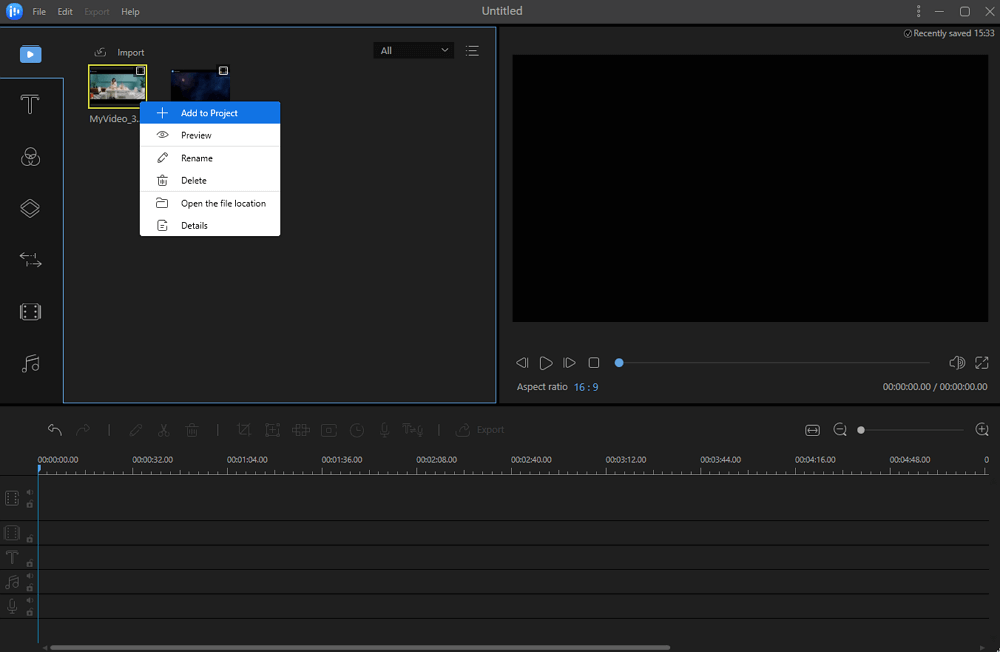 Step 3. Export the merged videos 
To combine multiple videos into one, you need to select all the target videos and click "Export" on the toolbar to export the combined video. Under the "Video" tab, choose a file format for the edited video. You can also edit the file name, customize an output folder and settings, and then click "Export".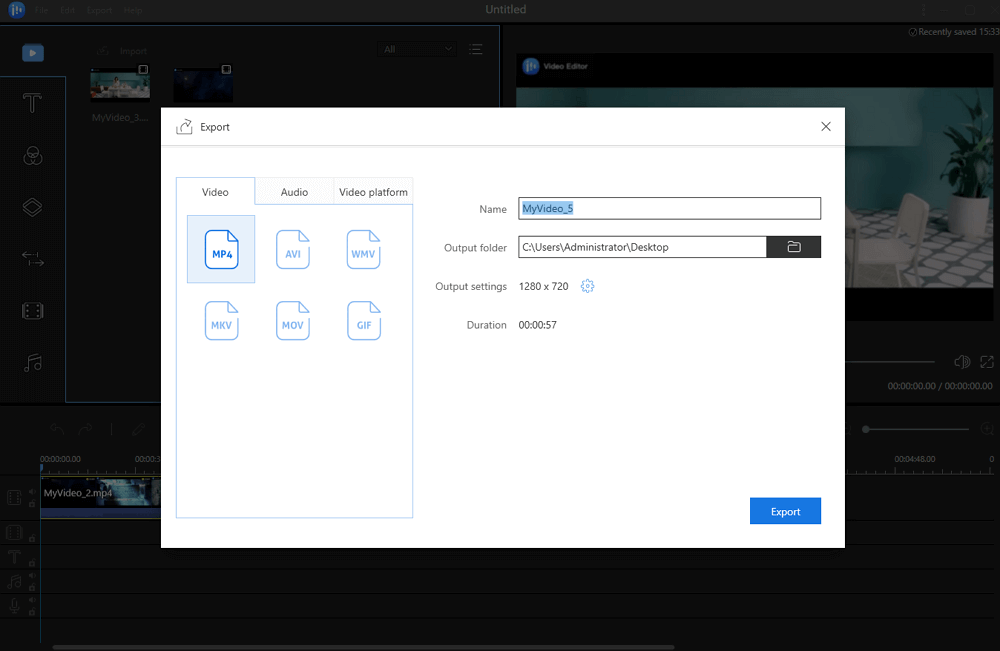 Add effects tutorials:
How to Split MP4 with Best MP4 Cutter on Windows 10
#2. Windows Movie Maker – For Windows 7 Users
Download the Photos app if you're interested in getting an optimized version of Windows Movie Maker. Though it's a deprecated program, for a minor group of users who might still have it on their computers, they can still try to merge videos, movies, and video clips in the Windows Movie Maker.
How to put video clips together in Windows Movie Maker:
Step 1. Open Windows Movie Maker. Click the "Add videos and photos" button, and then click the "Open" button to open the source videos.
Step 2. All the videos you imported just now will show up in the timeline. You can arrange the video clips to make them show up in the proper position.
Step 3. Select all the video clips and click the "Save movie" button. You've successfully put all the imported video clips together in Movie Maker.
#3. iMovie - Apple Users' Favourite
Apple iMovie ranks the top best free video editing software for Mac. With iMovie for iOS and macOS, you can simply do everything possible to make your movie a hit. We can't agree more that iMovie is the most functional tool for you to put videos together to make one video on iPhone as well as Mac computers.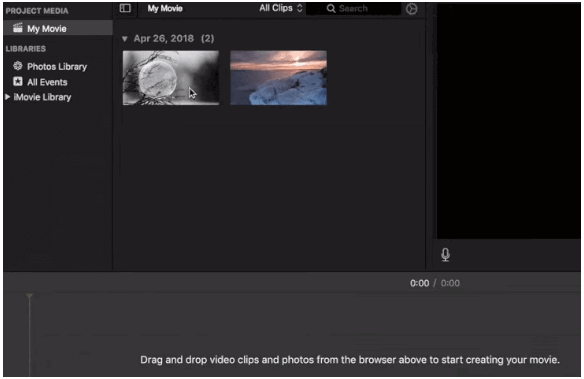 How to put video clips together in iMovie:
Step 1. Add the videos you need to combine together one by one like this: Head to File > Import Media > Select your hard drive and find the video files > hit Import Selected.
Step 2. In the media section, drag all the videos you imported to the timeline.
Step 3. Click File > Share > File to save your videos as a bigger and longer one.
#4. VLC - Android Users Can Have a Try
The VLC media player is thus far the most compatible video editing software/app that goes along with all the operating systems available, including Windows, Linux, macOS, Android, and iOS! Since there are better Windows and macOS video joiner software we've mentioned at the start, there is no better Android app that can compete with VLC when it comes to merging videos!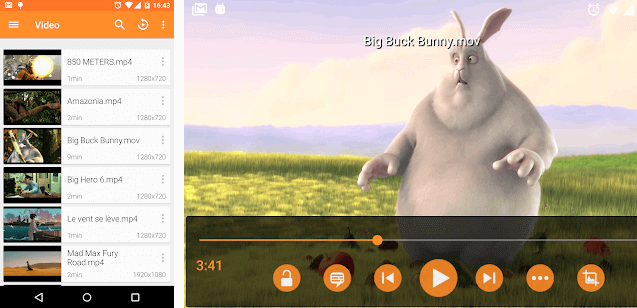 How to put video clips together in VLC:
Step 1. Launch VLC media player on your phone. Use the Add button to upload all the required video files.
Step 2. Use the Convert button to save all the videos as one.
#5. Clideo - Asks You to Merge Videos Online
The best experience with an online video combiner is that no installation is required. Moreover, it doesn't matter what operating system you're running. The online programs, among which we think Clideo the best, can guarantee a free trial, but most of them will leave the combined video a watermark. If you want to remove watermark from video after using Clideo to combine two or more videos into a finally ideal one, you must log in with your Facebook or Google account and download.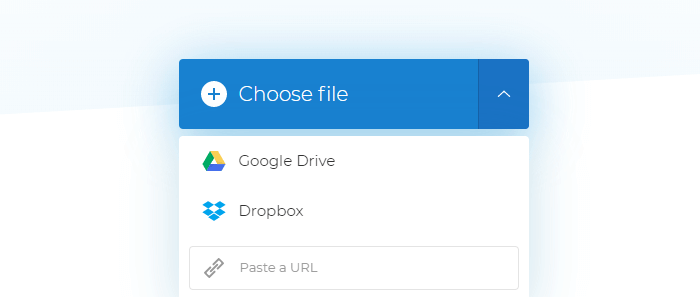 How to put video clips together online:
Step 1. Enter the website you'll clearly see an option asking you to choose a file. You can choose a video file on the local drive and a cloud drive. To upload local files, you can simply drag and drop it here.
Step 2. After choosing the file, Clideo will start automatically merging videos.
Step 3. Usually, it takes a longer time than the installed software to combine the videos, especially there are multiple videos to be connected. Wait until it finishes, and then edit videos by selecting an aspect ratio or add audio to it.
Step 4. Click the Merge button.
Conclusion
How do you put video clips together to make one video? First of all, you'll need to choose the proper tool that goes compatible with your OS and device. Next, choose an easy-to-use but competent software that is featured with both video combining and video editing abilities. It has better let you arrange the video clips in the timeline, cut a video, remove the unwanted parts and then merge all the necessary parts into one. What's more, it has to be like EaseUS Video Editor, which can merge videos and add special effects to the video at the same time.