How to Play MP4 on Windows 10/8.1/8/7/Vista/XP

Jane Zhou updated on Feb 05, 2021 to Video Editing Tips | How-to Articles
Some issues could make your media player fail. And this kind of issue is everywhere, from hardware to software. Finding out the issue that causes media player failure is important, but more importantly, you need to solve this problem as soon as possible.
If you're using an older version lower than Windows Media Player 12, you can convert MP4 to WMV, which is well compatible with any version of Windows Media Player, so that you can play the MP4 videos smoothly. If not, you may Install MP4 Codecs to your computer, or you may use some tools to play MP4 files for you. We will talk about the three solutions one by one later.
Solution 1. Convert MP4 to WMV
Converting the MP4 file that you cannot play on your computer to WMV format may help you play the video. Although it is not an MP4 file anymore, you can still have access to the video content. Here we give you two useful tools to help you convert your MP4 files to WMV.
Tool 1. EaseUS Video Editor (For Windows 10/8.1/8/7)
EaseUS Video Editor is mainly video editing software used on Windows devices. It is quite good at editing videos, like add text, background music, filters, voiceover, subtitles, video clips, and some other elements needed in a video. However, it can do more than that. Converting files is another strength of it.
For example, it can help you to convert MP4 to WMV, convert MOV to WMV, etc. Not just that, you can also use this application to make a slideshow with music, make an instructional video, etc. In a word, with this all-in-one software, you may do almost anything you like. Converting file formats with EaseUS Video Editor is quite simple. Let's have a look at the operating steps below.
Step 1. Launch EaseUS Video Editor on your computer and choose an aspect ratio.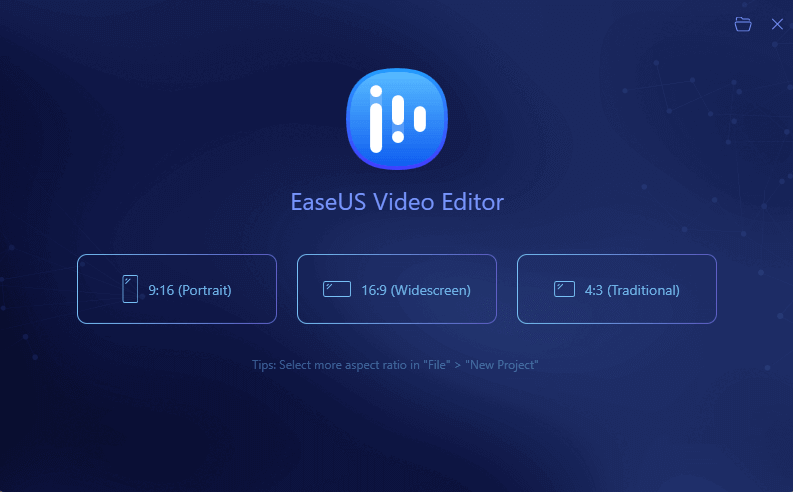 Step 2. You now need to add your video file to the app. To do it, either click on the "Import" option or drag-n-drop your files into the app.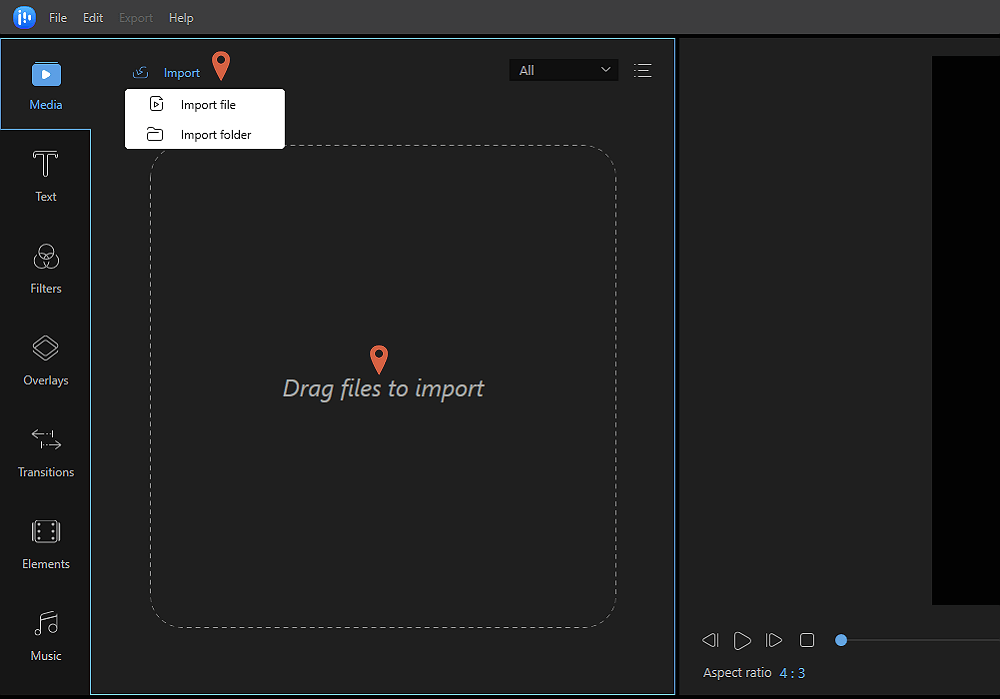 Step 3. When you see your video in the app, right-click on it and select "Add to Project" to add it to the timeline.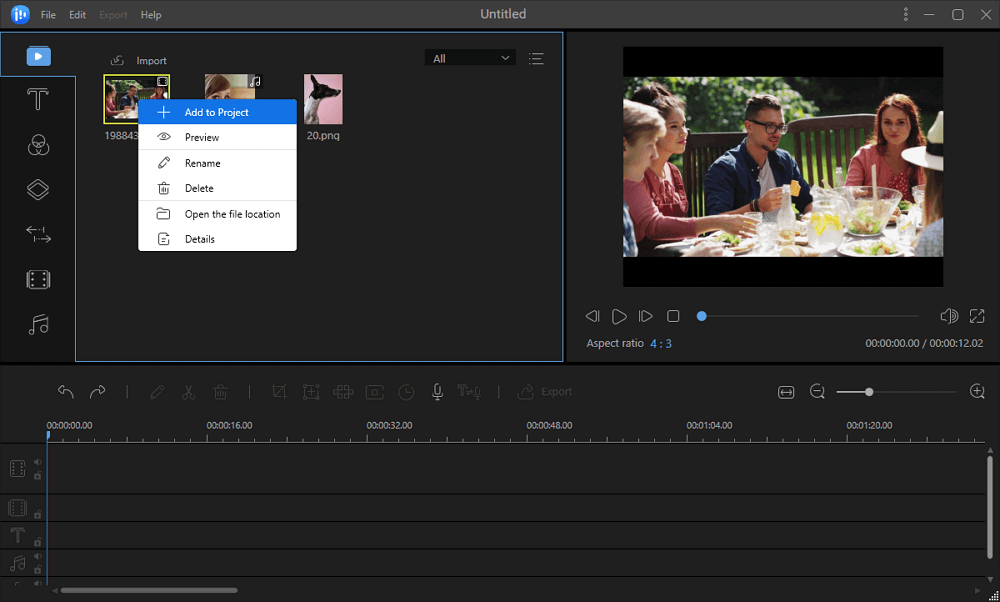 Step 4. Once the video is added to the project, click on "Export" at the top menu bar.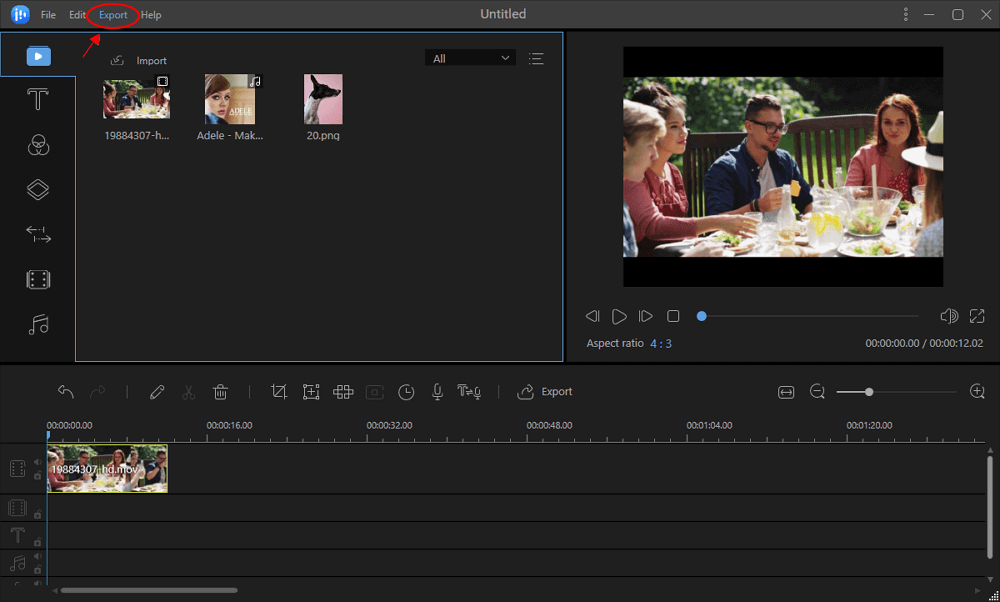 Step 5. The following screen lets you convert your video to a number of file formats. Choose WMV as the destination file format and click "Export".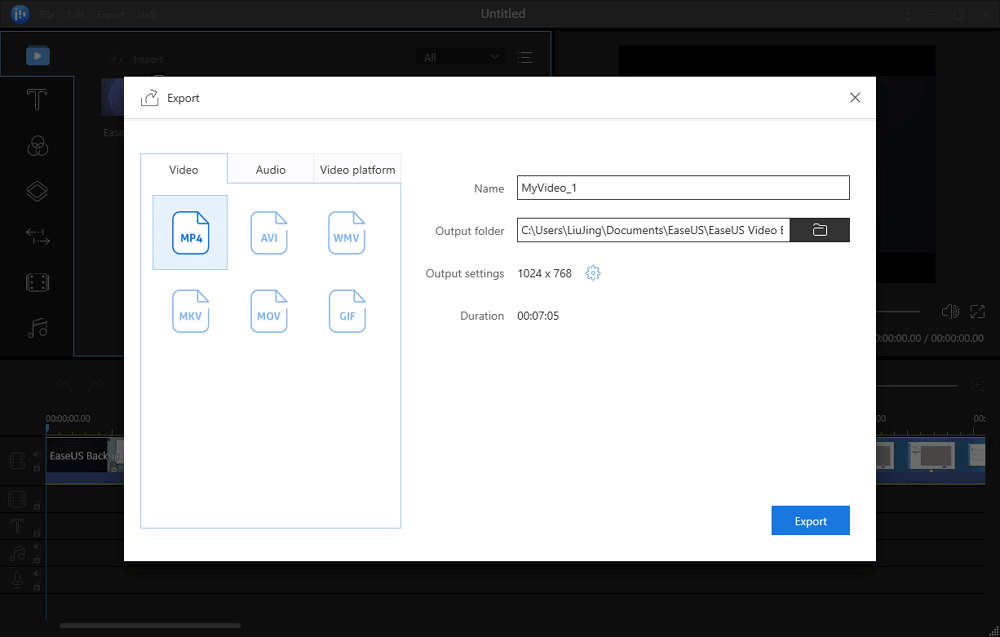 Tool 2. Zamzar (Online tool)
Zamzar is dedicated to helping you transform your songs, videos, images, and documents into different formats. It is dedicated to providing high-quality file conversion for as many file formats as possible and intends to bring order to customers' filesystem by offering them a one-stop solution for all file conversions. It is quite simple to handle this online file converter. All you need to do is to follow the tutorial steps below.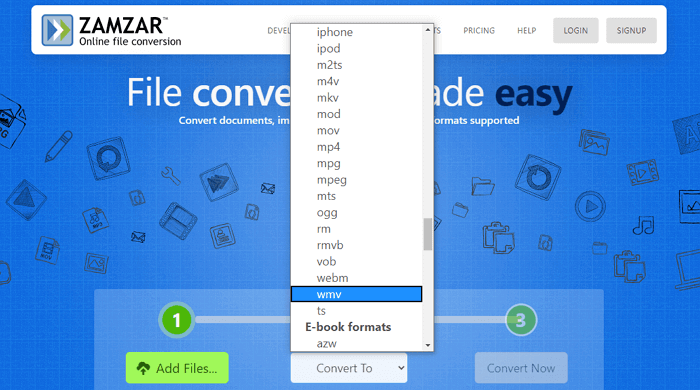 Step 1. Choose the MP4 file that you want to convert from your computer. You can drag and drop a file to the appointed place, or you may enter a video file link here.
Step 2. Select WMV as the format that you want to convert your MP4 file to. There are also many other file formats supported.
Step 3. Click "Convert" to convert your MP4 file. After conversion, you may save it to your computer.
Solution 2. Use Effective Tools to Play MP4 for You
If you don't want to change the file format, you may play the original video file with some useful file player. With the tools we offer you below, you can play the video as you would on your computer. Moreover, you may even change the speed and the color of the original video while you are watching the video.
Tool 1. EaseUS Video Editor
You are right, EaseUS Video Editor appears again. This is not a mistake. Because this software can play the whole video for you, in full screen. You can watch the MP4 video as you would on your media player. Besides, you can also edit the video. You may add elements like text, music, stick as you wish, or you may change the speed and color of it. The process is also quite easy. Let's have a look at it.
Step 1. Open EaseUS Video Editor and you'll see there are 4:3 and 16:9 modes for your choice. Select the correct mode based on your original video aspect ratio or the websites that your video will be uploaded to.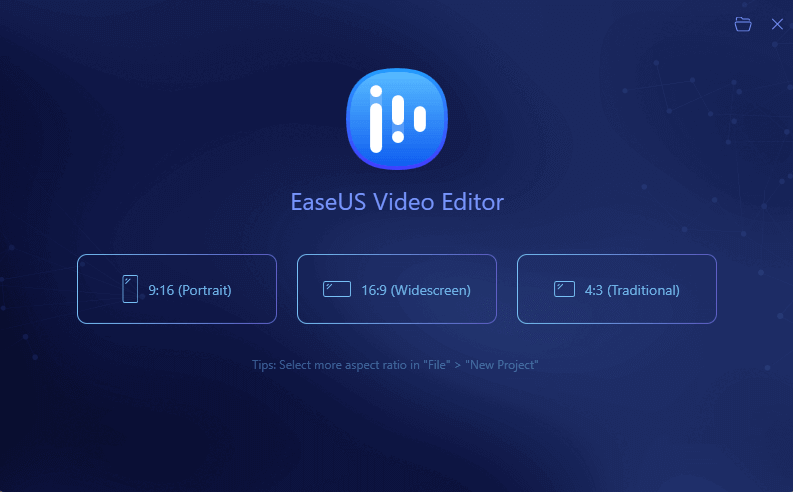 Step 2. Now you can import the media that you are going to play.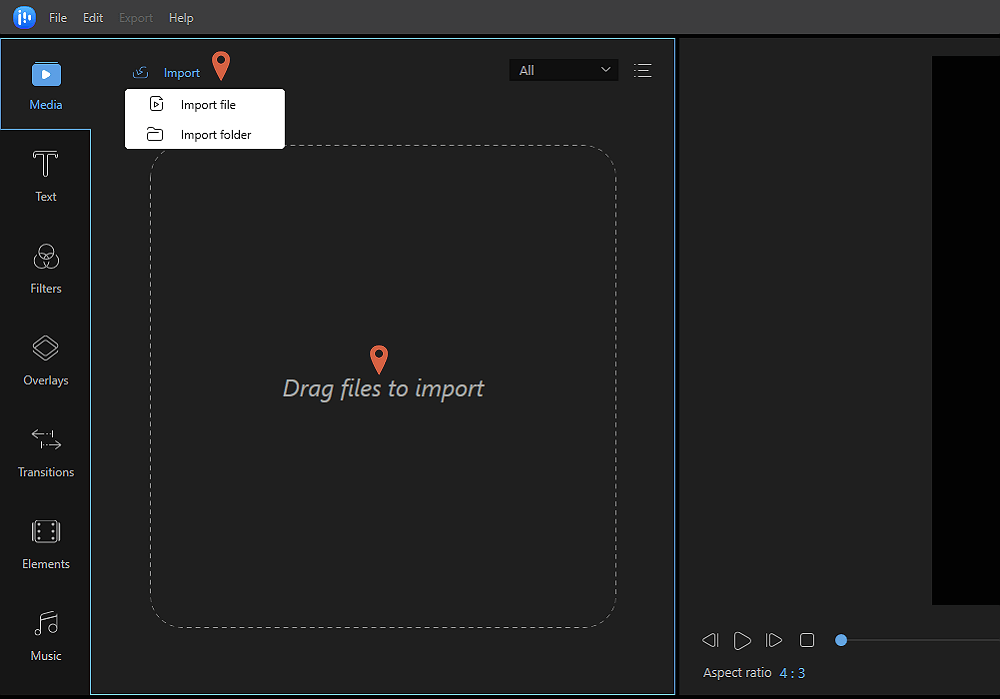 Step 3. Add video clips to the timeline panel by dragging and dropping from the Media Library. You can also right-click the clips in the "Media" and choose "Add to Project" to load them to the timeline. Now you may play the video by clicking the "Play" below the video screen.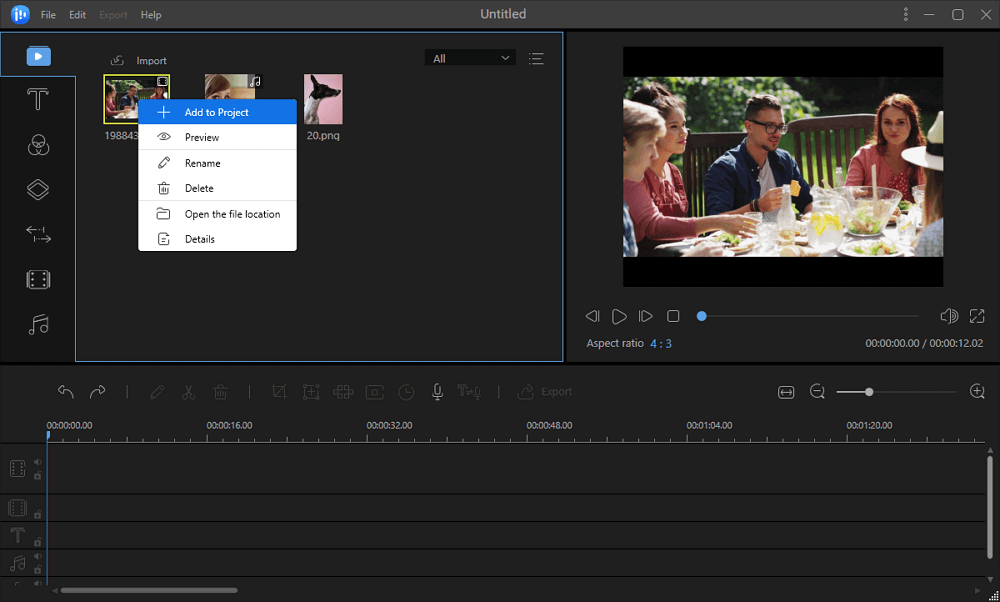 Step 4. Click the "Play" button to play the file chosen.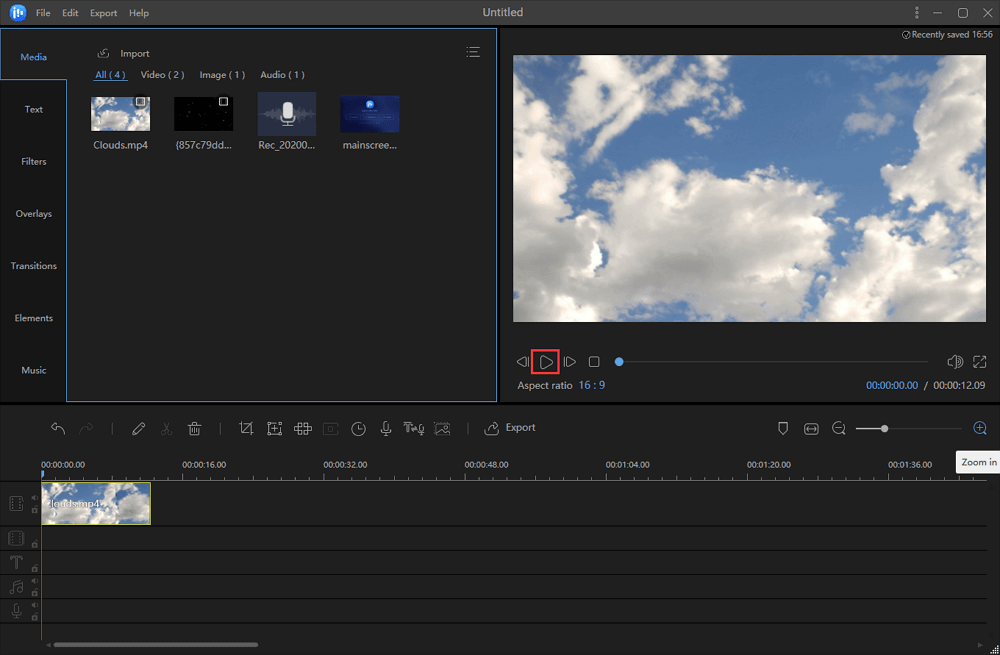 Tool 2. VLC Media Player
VLC Media Player is a free and open-source media player that works on all platforms, including Windows, Mac, and Linux. For Windows users, the player is compatible with Windows 10/8.1/7/Vista/XP. The player supports playing popular video and audio files like DVDs, CDs, and VCDs with ease. It supports a wide range of video and audio formats, including ASF, AVI, MP4, OGG, OGM, WAV, FLV, VOB, AAC, AC3, FLAC, etc. Now let's take a look at how you can play MP4 with this tool.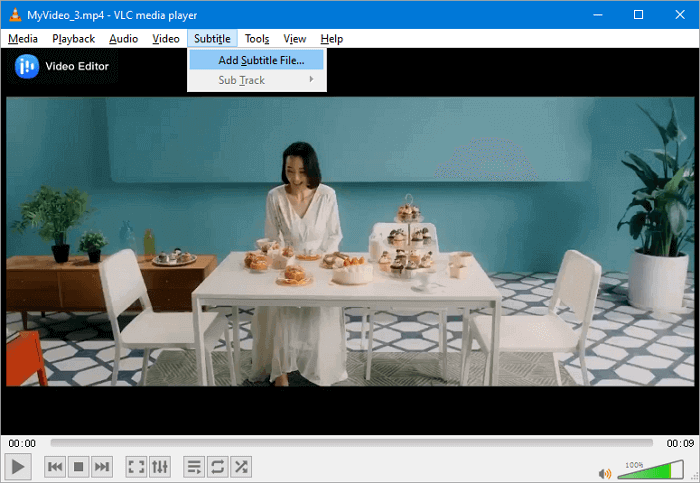 Step 1. Download and install VLC Media Player to your computer.
Step 2. Right-click the MP4 file you want to play, click "Open with" and choose VLC Media Player.
Step 3. Then the MP4 file will be opened in this application.
Step 4. Click the "Play" button to start playing it.
Solution 3. Install MP4 Codecs from Microsoft.com
Install MP4 Codecs from Microsoft.com is the last solution that needs you to follow the tutorial to make sure that you get the best result. Note that the complete information about the installation is available at https://support.microsoft.com/en-us/kb/316992. The complete procedure is as follows: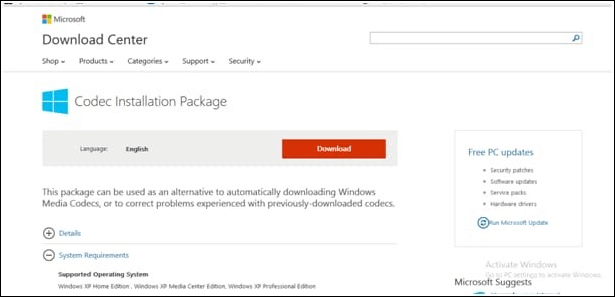 Step 1. When the error page appears, press the web help button to proceed further and to make sure that the process advances.
Step 2. Follow the page: WMplugins.com.
Step 3. Paste the URL: https://www.microsoft.com/en-us/download/details.aspx?id=507 within the search bar.
Step 4. Press the download button to make sure that the codec is installed. Restart the player to play your MP4 video.
Conclusion
To sum up, you may choose any one of the solutions to play your MP4 files under the circumstance that your Windows Media Player is broken down. You can see that EaseUS Video Editor appeared twice in the article. That's because it is capable of not just converting files but play and even edit the original MP4 file for you. Besides, it is very easy to operate. There is no doubt that EaseUS Video Editor is the best choice for normal people without professional skills in computers. If you are interested in this application, remember to download it on the official website.