[2020] How to Make a Video with Pictures and a Song Easily

Jane Zhou updated on Dec 22, 2020 to Video Editing Tips | How-to Articles
If you want to show your pictures to other people, pure pictures may not leave a deep impression on them. Adding music and making your photos shown as a video, is a better way to make your photos more intriguing and touching. If you want to make a memory out of loads of pictures, a video is a better way to tell your story. In this article, we offer you six practical video-makers to help you make a video with pictures and a song. If you are interested, you may read this essay carefully.
Part 1. How to Make a Video with Pictures and a Song on Windows 10/8.1/8/7
EaseUS Video Editor is a video editing software that can help you make a high-quality video with pictures and a song. With this application, you may import pictures you like, add background music to it, and finally make them a video. After the video is created, you can also edit it.
Don't forget that EaseUS Video Editor is an application specializes in editing video. You may use it to crop, rotate, reverse the video, or you can add elements, like text, transition, filter, opener, sticker, to the video. If your video is too large, this APP can even help you to reduce video file size. To help you use it, we write you a tutorial here. You may need to follow the steps when you are making a video.
Step 1. Import the source file
Launch EaseUS Video Editor. On the home screen, you can import the source file by either clicking the "Import" option or simply dragging the video to the appropriate area.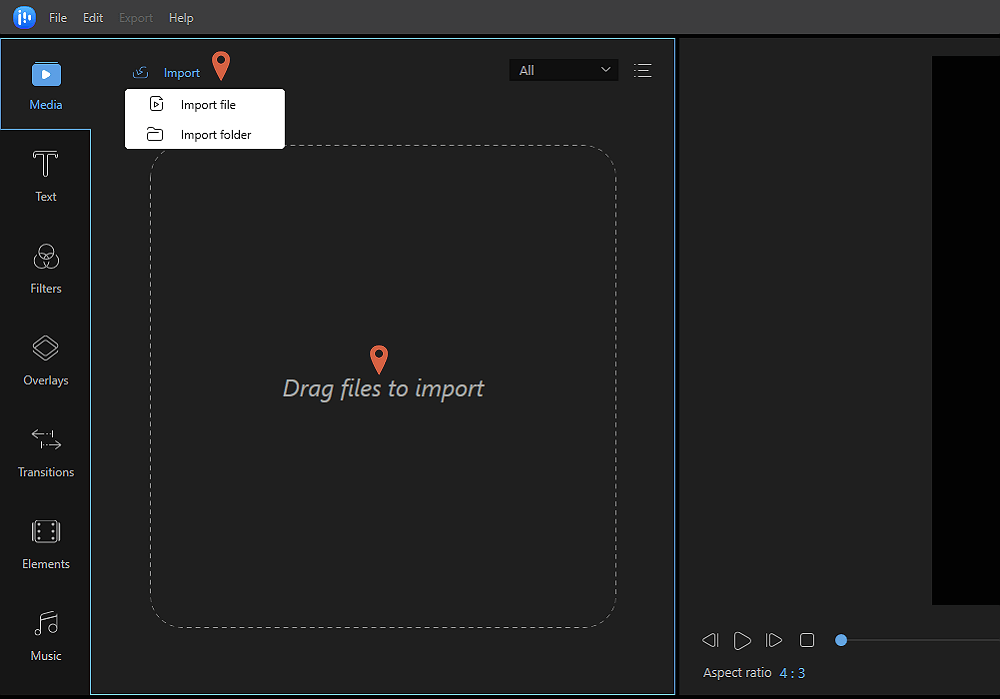 Step 2. Add to project
You need to add the imported file to the track by choosing the "Add to Project" option, or you can drag and place the video to the track as you want.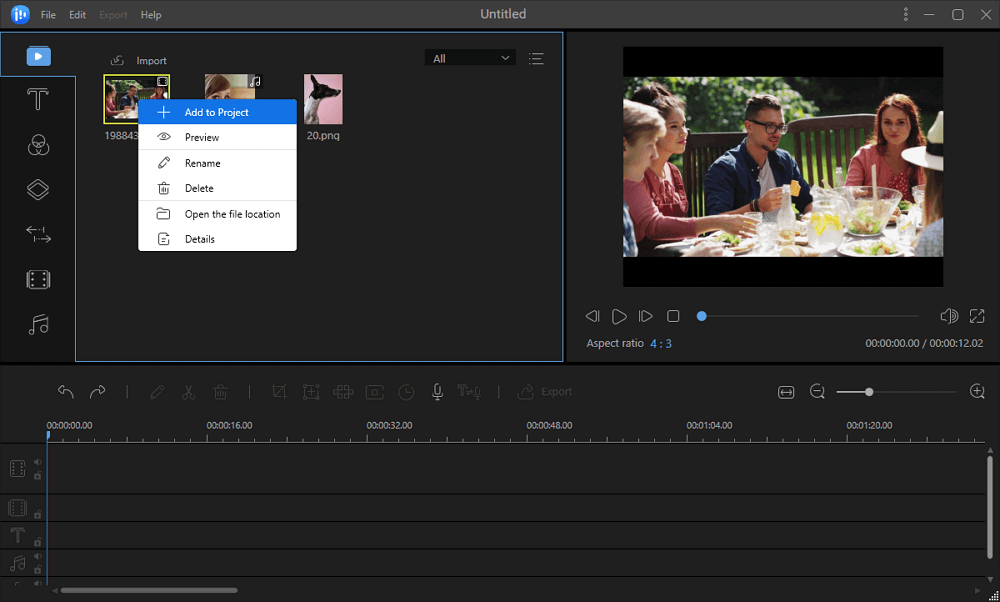 Step 3. Export the source file
Now you can click "Export" on the main menu on the top.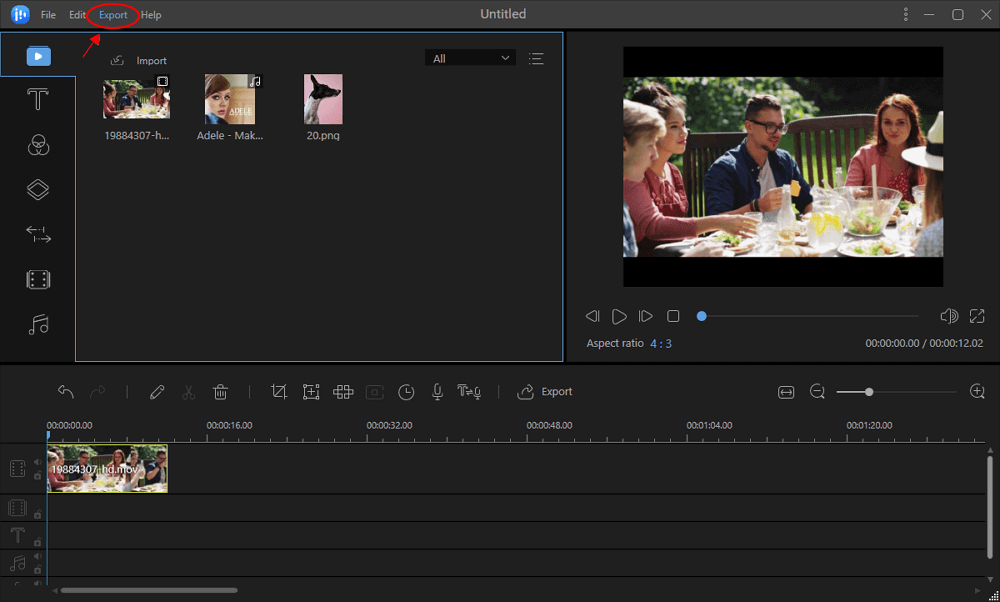 Step 4. Save as MP4/AVI/WMV/MKV/MOV/GIF
Under the "Video" tab, choose a file format among the available options as the desired video file format.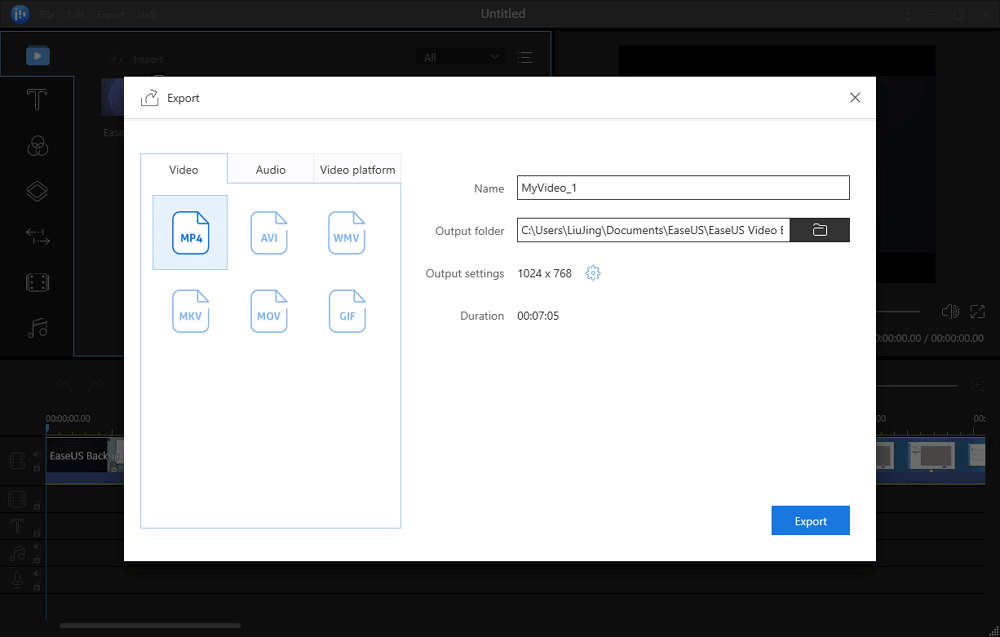 On the right pane, you can edit the file name, customize an output folder and settings and then click "Export".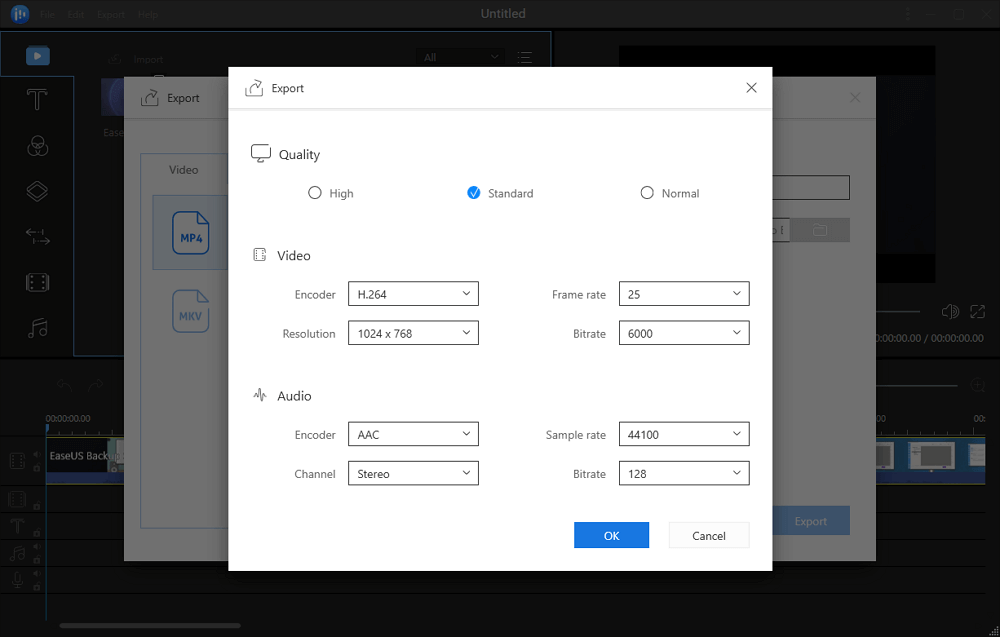 Part 2. Make a Video with Pictures and a Song on Mac
If you are running a computer with Mac OS X, you don't need to install any software because the Photos APP (built-in your device) can help you convert photos to a video. You can make a video of your photos and video clips in Photos APP to share it on social media, or save and view it at any time. Now, let's see the detailed steps on how to make a video with pictures and music in Mac OS X.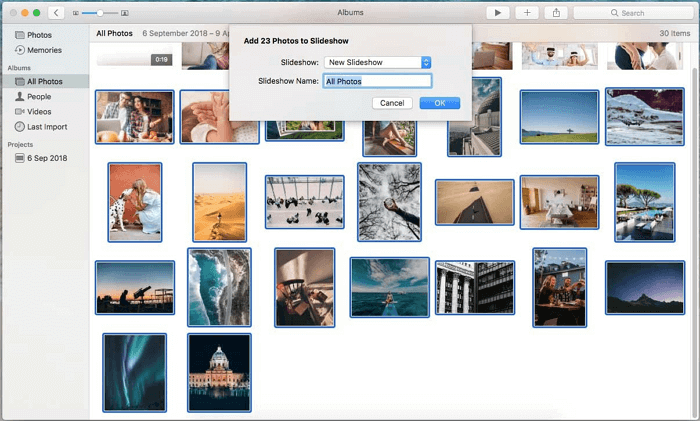 Step 1. Import the images to Photos program and select the photos you want to create your video with.
Step 2. Select "File", and then click "Create Slideshow" to continue.
Step 3. Then, customize the name of your video.
Step 4. Drag photos into the order you want them to be shown at the bottom of the window.
Step 5. Click the "Themes" button, select a theme like "Vintage Prints".
Step 6. Select the "Music" button, then click the down arrow next to "Music Library", and select a song you want to add to the video.
Step 7. Click the "Play" button to play the video.
Step 8. Click the "Export" button to export your video.
Part 3. Video Maker for Android Users
VivaVideo can help you cut video, trim video, crop video, merge video, edit video with music, edit video for YouTube, add music to video, add text to video, and most importantly, help you make a video with pictures and a song. It can make a video with transition effects, music, and pictures for you in a short period of time.
Download address: https://play.google.com/store/apps/details?id=com.quvideo.xiaoying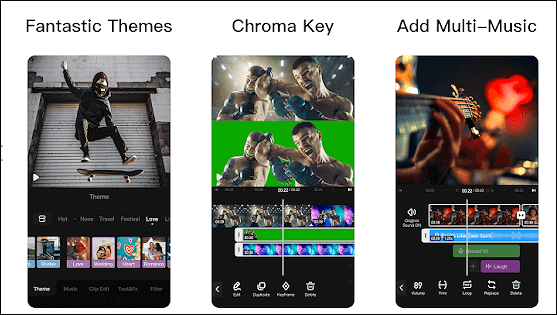 Moreover, it is capable of combining video clips to make one complete video. If you have such a demand, you may also use this APP to help you. When you completed the creation, you can export video/movie in 720p, Full HD 1080p, and 4K. After that, you can choose to save it to your phone or share your videos to YouTube, Instagram, Tik Tok. Now, let's check what you need to do exactly.
Step 1. Open VivaVideo, click "Theme" to import pictures or video clips that you want to turn to a fresh video.
Step 2. Click "Music" - "Tap to add music" - "My music" to add music you like to make the video. You can also choose a piece of music from "My library" or "History" here.
Step 3. Click "Edit" to add text, filters, stickers, sound, transition, and other elements to your video.
Step 4. Click "Export" to save it to your phone or share it with media platforms.
Part 4. Make a Video with Pictures and a Song on iPhone
SlideLab is the best APP to transform your photos and music into amazing videos. So that you can record your precious moments, tell your stories, and express your emotions. When you are creating a fresh video, you can edit each clip and apply the changes easily to the rest of the video. Also, you can personalize your videos with tens of filters.
Download address: https://apps.apple.com/us/app/slidelab-add-music-to-photos/id919610704
With this application, you may pick the best background music for your video from your local file or the large collection of tracks. After editing the video you just created, you may share your masterpiece easily on social media. To help you use this APP without setbacks, we offer you a tutorial below.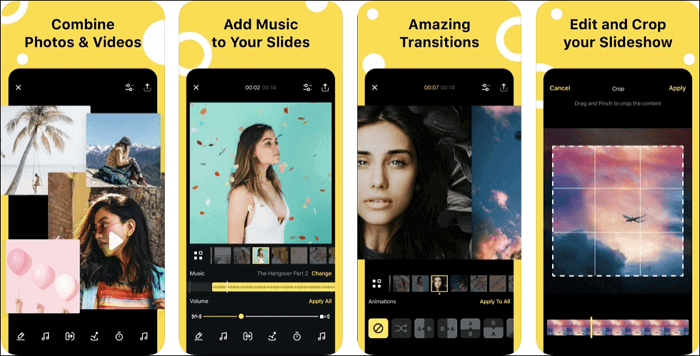 Step 1. Choose two or more photos or video clips, an album, or an event, and tap the "Share" button.
Step 2. Click "Slideshow". If you want to continue with the photos you selected, tap "Selected".
Step 3. Click " New Slideshow" to create a new video from the selected photos and music.
Step 4. Tap "Show" and the "Play" button to view the video you created immediately, or tap "Done" to save the video to your device. You may also share it with your family and friends.
Part 5. Online Tools to Help You Make a Video with Pictures and a Song
For people who don't want to download any application, we introduce two online video-makers to you. They can both help you create a video with pictures and a song online. To use these two tools, you just need to make sure that your device has an internet connection.
Tool 1. Movie Maker Online
Movie Maker Online is a free online video maker. All the general functionality it offers is available without registration. Made by this tool, your videos have no watermarks and labels, such as the site name. Everything works online without software downloading and installation, and it is absolutely free.
With this online video maker, you just need to import the elements, like pictures and music, to the appointed place to create a new video. After that, you may edit the video created with the functions the tool has. And finally, export the video. To guide you more specifically, we provide you the operating steps below.
Step 1. Add music. Click the "Upload" button to add music from a computer, tablet, phone, and Android devices.
Step 2. Trim and cut the music. Use the "Editor" button to trim, add effects to the video, etc.
Step 3. Uploaded photos and set the duration of the pictures and the music. Each photo cannot have a duration shorter than the parameter "minimum duration".
Step 4. Arrange photos' order. You can drag the photo to the desired location.
Step 5. Click the "Make Video" button, and you can enjoy your finished video very soon. You can download and publish your video on YouTube and other social networks.
Tool 2. Clideo
Clideo is an all-in-one, easy-to-use online video tool. It can help you make, merge, compress, resize, cut, rotate videos, and even make memes, slideshows. You don't need to install anything or read a long manual to understand how the tool works. It is compatible with all the popular formats like JPEG, TIFF, PNG, MP4, AVI, DVD, GIF, MP3, and more rare ones.
This tool will delete input files right after editing and outputting files 24 hours later. Only you yourself have access to the file you import and export. You can crop the video and select duration for images. When you're done editing your new clip, you can select any output format you like. To make use of this tool successfully, you may need to follow the steps below.

Step 1. Add files. Select the necessary photos from your computer, Android, iPhone, Google Drive, or Dropbox account. You can upload up to 500 MB for free.
Step 2. Make a video. Now you can add more files if you want and change their order until you like it. Then add the music you like, and click "Create".
Step 3. Download the video. Trial-play the video and quickly go back to editing if you are not satisfied. Otherwise, you can just save the video to your device or cloud storage.
Conclusion
In a word, making a video with pictures and a song is not a difficult task. The key is to find a steady hand for you. If you are using a system other than the Windows system, you may choose one compatible with your device. We have pointed out which application is compatible with which system; If you are a Windows user, you may download EaseUS Video Editor as it can easily meet all your needs in making a video out of pictures.