[Free Download] How to Make a Green Screen Video

Jane Zhou updated on Dec 22, 2020 to Video Editing Tips | How-to Articles
Have you been curious about why the weather broadcasting host can analyze the weather in front of so many maps? I have. In fact, it is just a small trick in the field of video-editing. You can change the background of your videos into anything you like with the green screen effect. To do this, you need a professional but easy-to-use video editor. In this article, we will show you how to make a green screen video with a detailed tutorial. Also, we have recommended some effective online video editors to you.
Main Content of This Page
Part 1. What You Should Prepare Beforehand
Before adding the green screen effect to a video, you need a video with a green background, as a prerequisite. Therefore, you may need to prepare a video either by yourself or just by downloading one from the website. If you want to shoot a video with a green screen background, you need to pay attention to those tips we list below.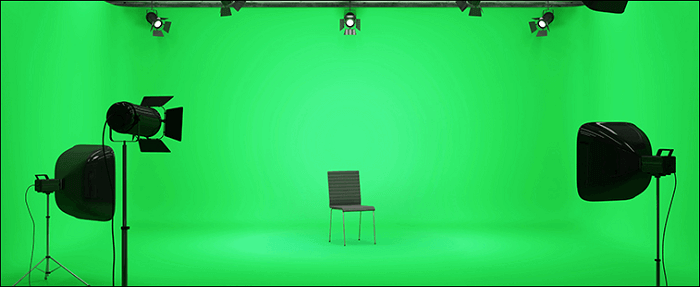 Tips:
1. Use the daylight if you want to make your videos more natural; if you don't have much experience in controlling the light, you may use indoor lights instead, which could be easier to control.
2. Make sure that there are no wrinkles on the green background.
3. The things you want to keep in the picture mustn't be green; otherwise, it will be removed from the video.
However, if you don't want to spend such an amount of time shooting the video, you may download a video with the green screen background from the website. There are some websites that offer videos with green background. For instance, you may visit VideoBlocks and Shutterstock to download videos with different subjects.


Besides, you need to prepare the background you want to place in your exported videos. It can be a picture, video, or a GIF file.
Part 2. Easiest Way to Make a Green Screen Video
EaseUS Video Editor is professional video editing software for PC. Making a green screen video is one of its best tricks. With this program, you can add the green screen effect to any of your videos. After turning a normal video into a green screen video, you may export it as MP4, AVI, WMV, MKV, MOV, GIF as you like.
Moreover, this software can make a slideshow with music, make an instructional video, make a slow-motion video, etc. Therefore, it's safe to say that this application can handle almost all your requirements concerning video editing. To show you how to use this program, we give you a detailed tutorial below.
Step 1. Launch EaseUS Video Editor and import the source file (with green background) from your computer.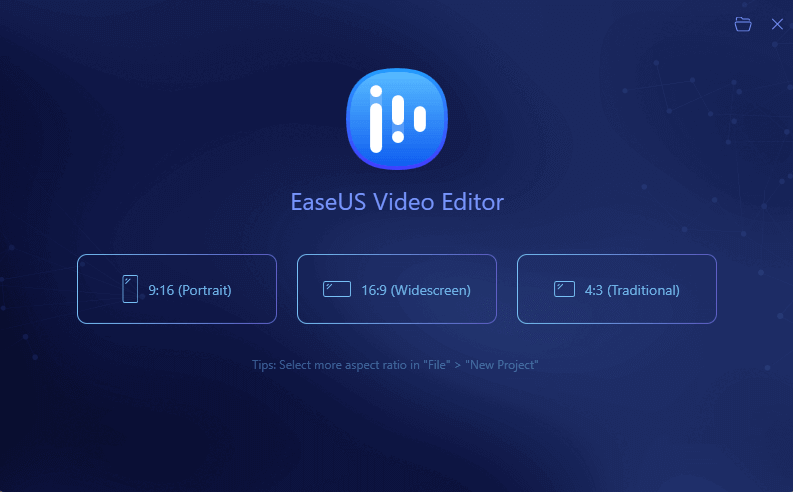 Step 2. Right-click the file and choose "Add to Project" to place it to the timeline. You can also drag and drop it to the timeline.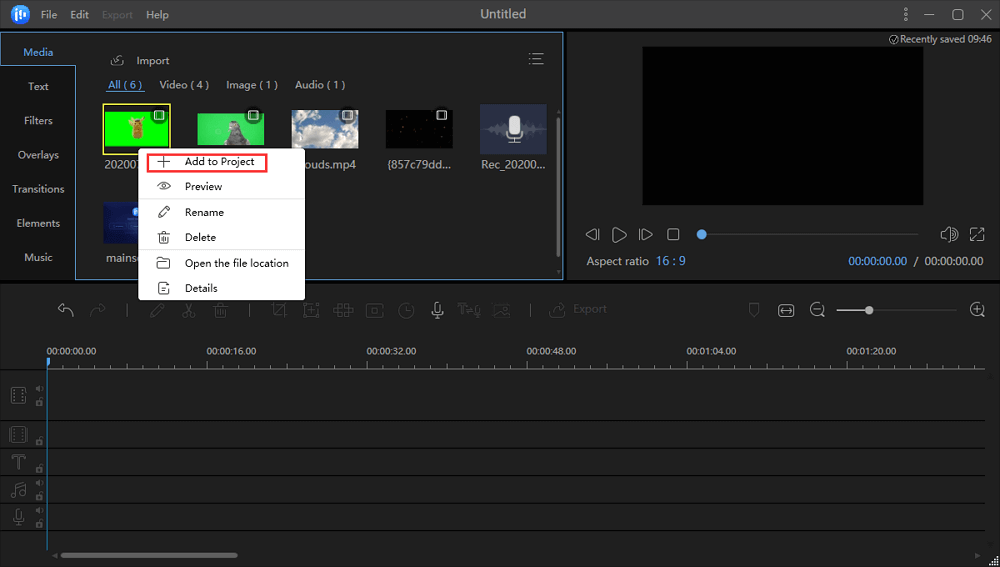 Step 3. When the file appears in the timeline, right-click it and choose "Green Screen Cutout" to apply the green-screen effect. You can also add a filter, text, music, and other elements to the file.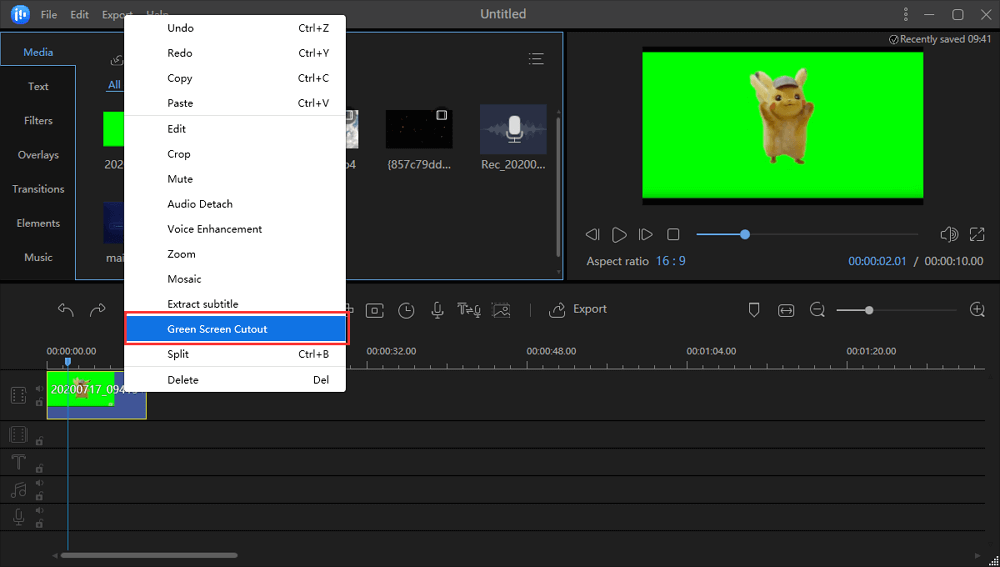 Step 4. Single-click the painting brush and click the area you want to remove from the original picture. The software will remove the original green area after you hit the "OK" button.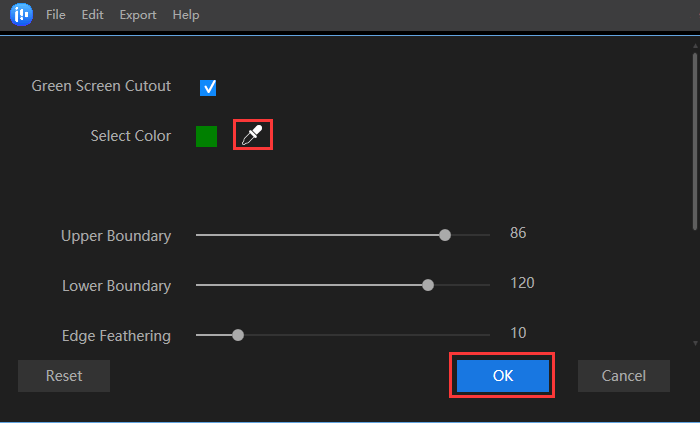 Step 5. After removing the green background, you may add a new background to your file. Put the new background (video or image) to the timeline, and you will find the original file and the background file are played together. Note that the background should be placed above the timeline of the original file, just as we show you in the image below.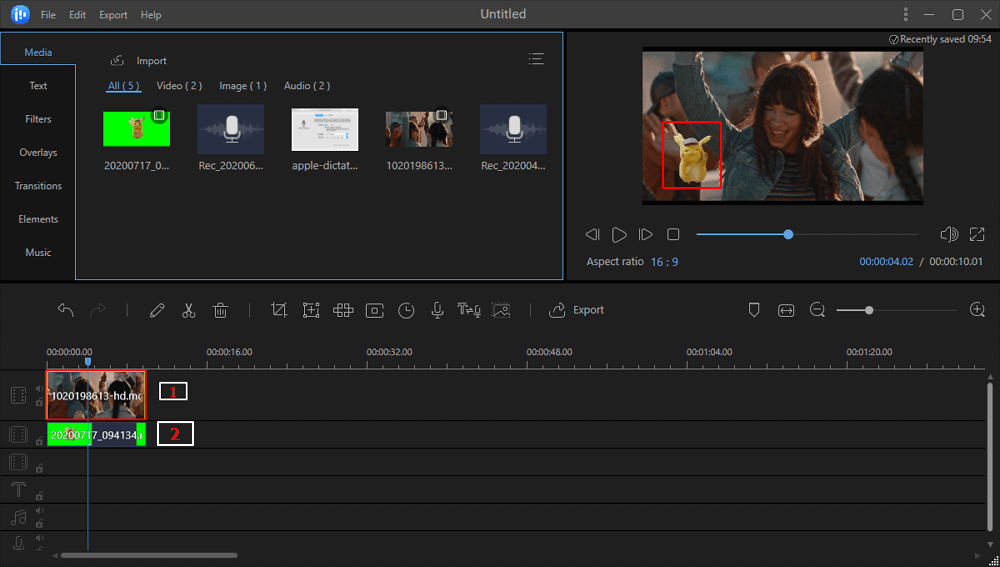 Step 6. Trial play the video you made. If it meets your satisfaction, click "Export" to save it to your computer. There are six video formats you can choose from.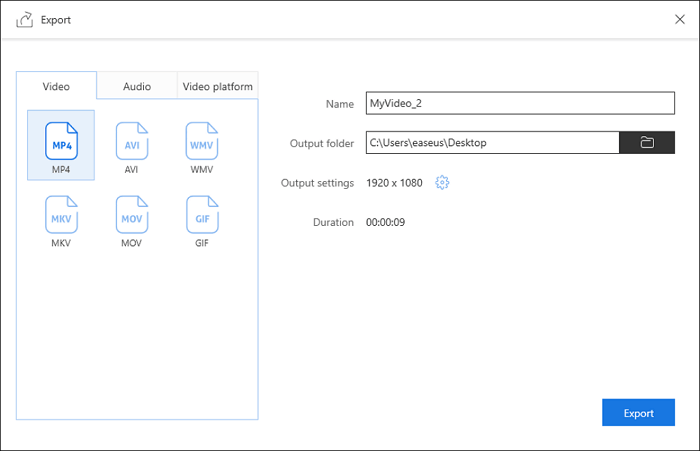 Part 3. Recommended Online Green Screen Video Editors
Since many users don't want to download any software, we listed you five online green screen video makers below. We give you the basic description, pros, and cons of each application. You may choose one after reading the information.
Online editor 1. Wevideo
Wevideo is arguably one of the top green screen editors online worth highlighting. It offers unlimited use of over 1 million pieces of stock media material, including videos, images, and music tracks. The program features tons of useful video editing capabilities. It can add features like a green screen for an intriguing look without the cost or difficulty. You can simply create stunning videos in minutes and can access hundreds of thousands of video clips as you wish. What listed below are the advantages and disadvantages of this program.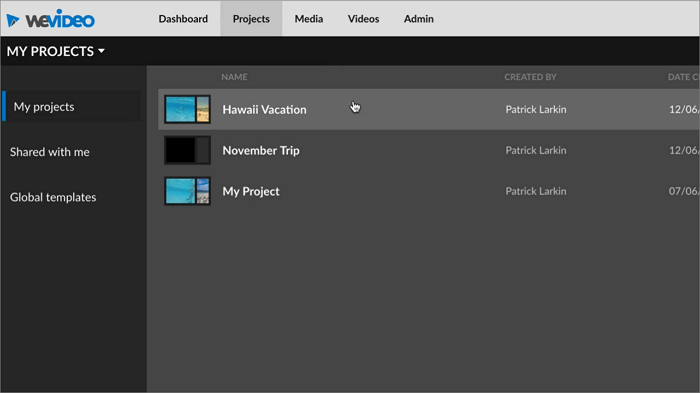 Pros:
Users can access to an innumerable number of licensed videos for editing
Features an intuitive interface and is quite user-friendly
Supports a wide range of video formats
Cons:
You need to sign in with a Facebook account or Google account before using it
Movie Maker Online is genuinely an excellent free online video editor with lots of useful features suitable for common video editors. It supports not only video but also image and audio editing. This tool is available without registration, no watermarks, and labels with a site name. Everything works online. Therefore, there is no downloading and installation needed. Besides, this online video editor is absolutely free of charge.
Pros:
Enriched with a great number of editing features
No watermark or logo put on your video
It is free of charge in the real sense
Cons:
Ads on this site can be disturbing to many users
ClipChamp is an amazing online green screen video editor. The basic editing functions on this software include trim, crop, flip, rotate, merge, and adjust the background of the video. The simple and well-designed interface makes the users' navigation as easy as possible. Moreover, it offers a great number of video templates. Users can use these materials directly. After editing, users can then share the edited videos on a variety of social platforms, including Facebook, YouTube, and Google Drive.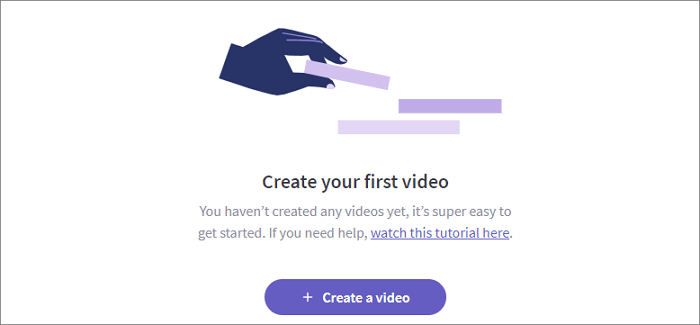 Pros:
The program allows direct sharing of edited videos
There are a lot of relevant basic editing options
It possesses a great number of video templates
Cons:
The program requires a strong internet connection
Online editor 4. Kizoa
Kizoa is an online video editor, movie maker, and slideshow creator, making it easier for you to create your videos concerning work, your life, or your school projects. The program is comprehensive and handles virtually almost all video edits. You can make awesome integrated background videos in a few minutes and share them with your friends. There are several special effects that play a great role in shaping the appearance of your videos, including the green screen effect.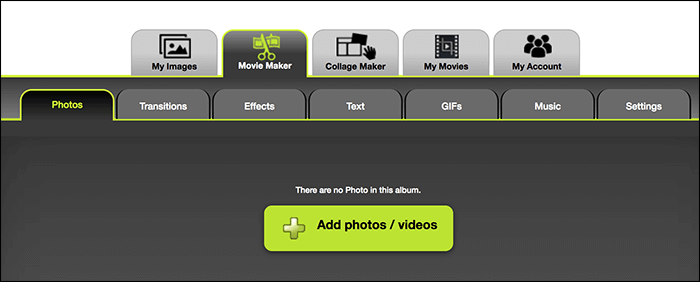 Pros:
Equipped with tons of editing features
The program can make high-quality videos
Cons:
The program requires signing up
Online editor 5. Creaza
Creaza enables you to easily create amazing cartoons, videos, podcasts, mind maps, and presentations. It has four different editing tools, including Audio editor, Movie editor, Mindomo, and Cartoonist. Just as you would expect, Creaza is an amazing program with several interesting video editing capabilities. Several functions have been integrated on the dashboard and can be accessed with ease. Therefore, adding the green screen effect to your videos is just a piece of cake to it.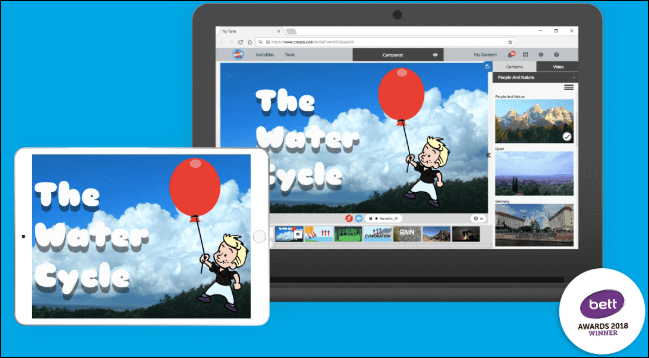 Pros:
There are several editing functions which are merged on the dashboard for easy access
There is a wide customization base
Cons:
Any user must sign-up in order to get started
Conclusion
To sum up, we have introduced five effective online video editors that can add the green screen effect to your videos. However, using an online tool means you must have an internet connection. And a steady and strong one in most cases. However, if you want to edit your videos without the interfere of the internet. You may download EaseUS Video Editor since it is effective and steady at the same time. Not mention that it is quite easy-to-operate.