Top 3 Best Facebook Video Converter (2021 List)

Jane Zhou updated on Mar 22, 2021 to Video Editing Tips | How-to Articles
Facebook is one of the best sources to watch online videos. It is so addictive that you can keep scrolling and watching. However, if you do not have time to watch a video, and want to see it later, then Facebook allows you to save it. But then it is not enough. You cannot see it offline. So, if you want to watch the videos without the internet, then here is the list of Facebook video converter. You can convert or download Facebook videos to mp3, mp4, or any other video format.
How to convert a Facebook video to other video/audio formats? Like any other video hosting website, Facebook videos can be accessed over a web page. Once you have the webpage, all you need is a converter which can find the video link inside the page, and then download it. The video can be then be converted into any other audio and video format. Conversion is useful as it will make sure the format works on a greater number of devices.
Three Facebook Video Converter Helps Convert a Video to Other Formats
You can use the software on all devices like Windows, macOS, and even on Linux, depending on the platform, it works.
1. EaseUS Video Editor
Those who would like something more than converting should check out EaseUS Video Editor. It's a professional editor that offers extensive features to enhance your videos. The best part of the software is that even a novice user can use it without the need to put up a lot of time to learn using it.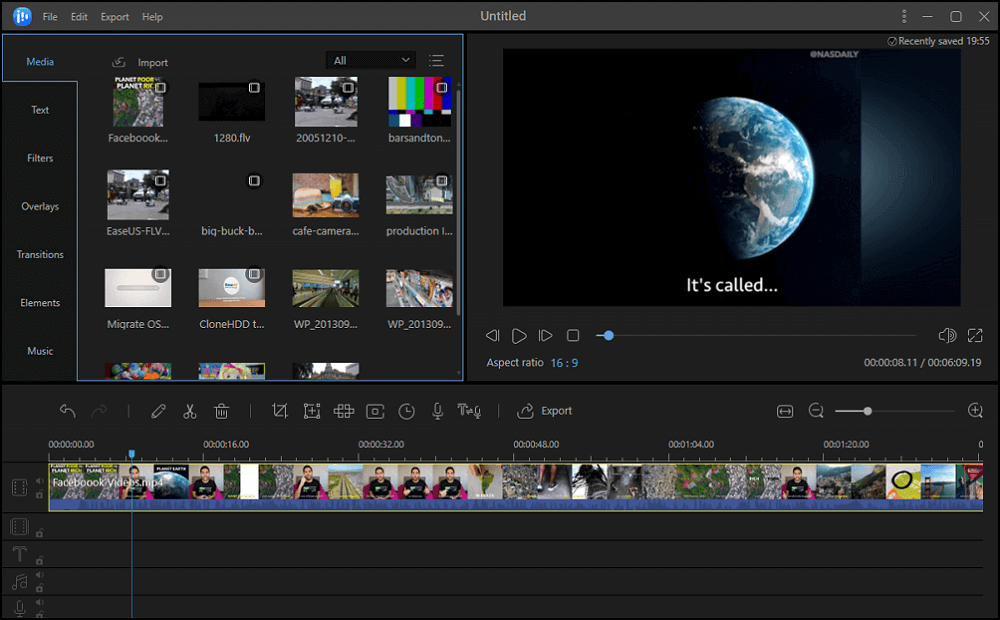 Features
Offers all editing features such as split, cut, merge, extract audio from video
Non-linear timeline makes sure you can convert multiple Facebook videos
Enhance videos using effects such as text, filter, transition, elements
Convert to multiple video format, and upload to social media sites such as Facebook and YouTube
Features like blur, crop, speed up and slow down adds up to create even better video
Step 1. Import the source file
Launch EaseUS Video Editor. On the home screen, you can import the source file by either clicking the "Import" option or simply dragging the video to the appropriate area.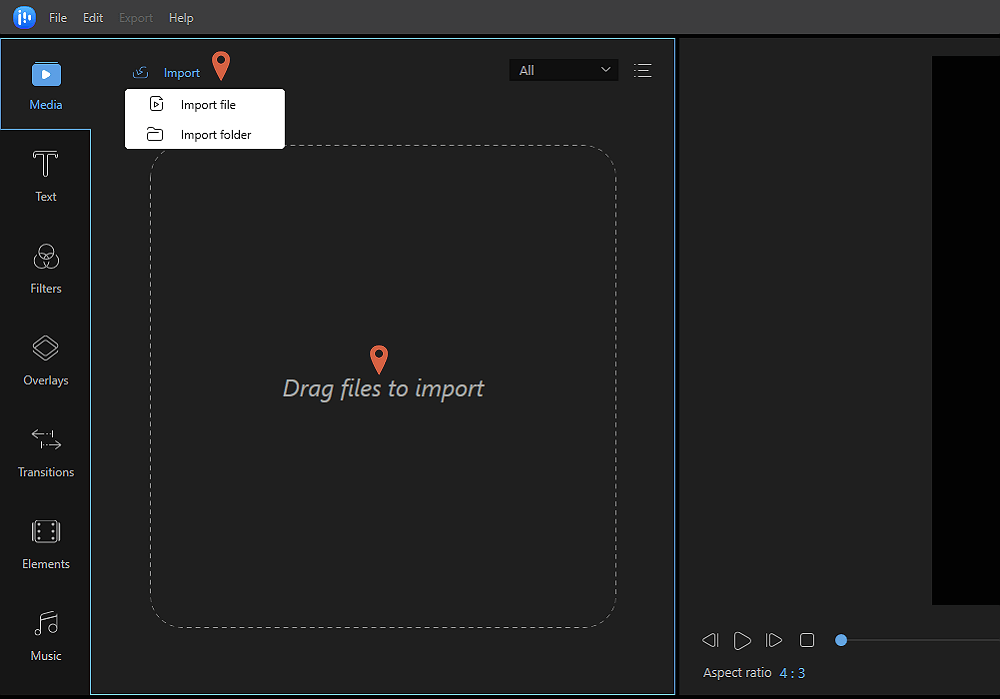 Step 2. Add to project
You need to add the imported file to the track by choosing the "Add to Project" option, or you can drag and place the video to the track as you want.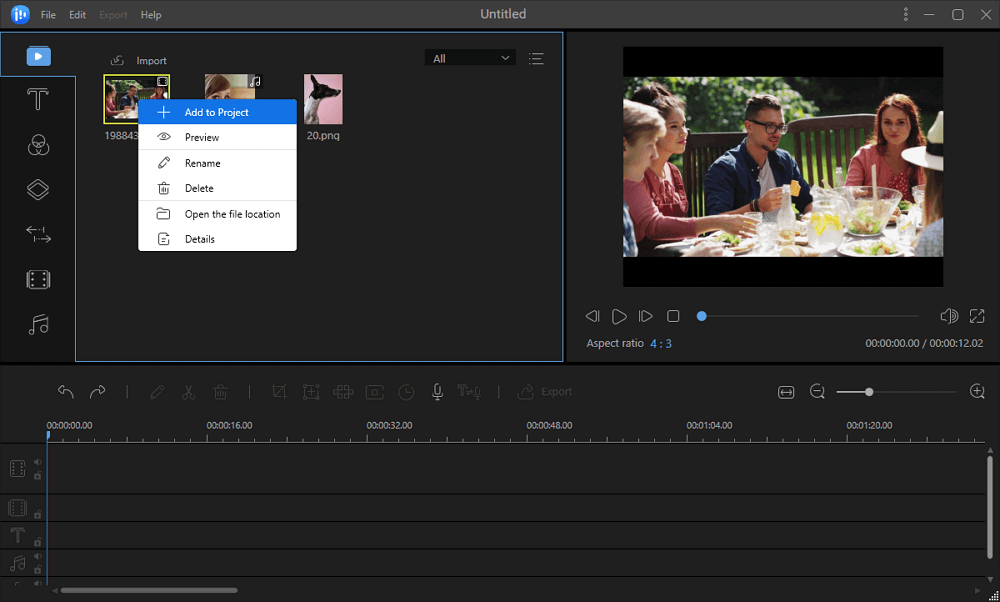 Step 3. Export the source file
Now you can click "Export" on the main menu on the top.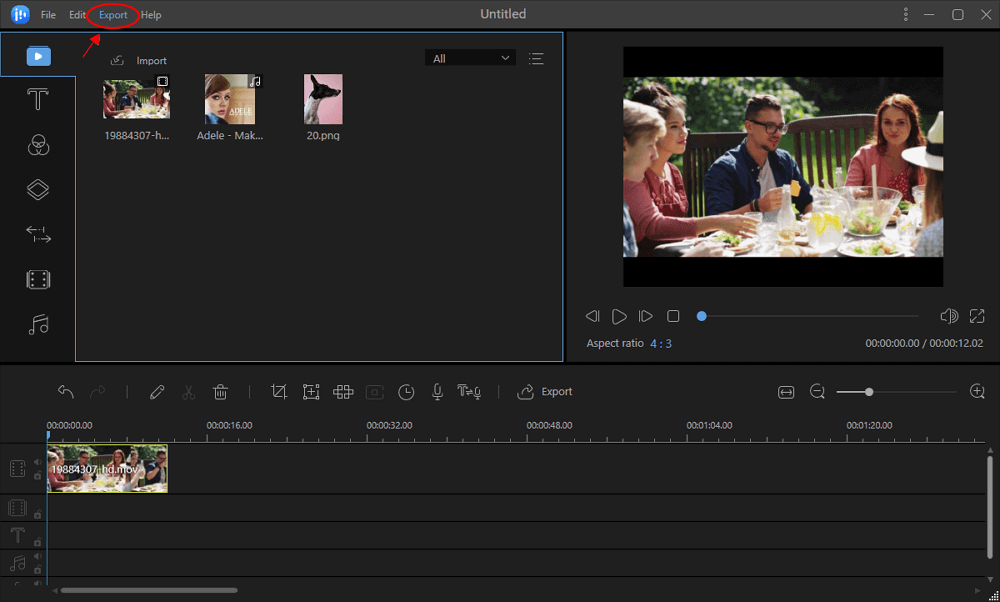 Step 4. Save as MP4/AVI/WMV/MKV/MOV/GIF
Under the "Video" tab, choose a file format among the available options as the desired video file format.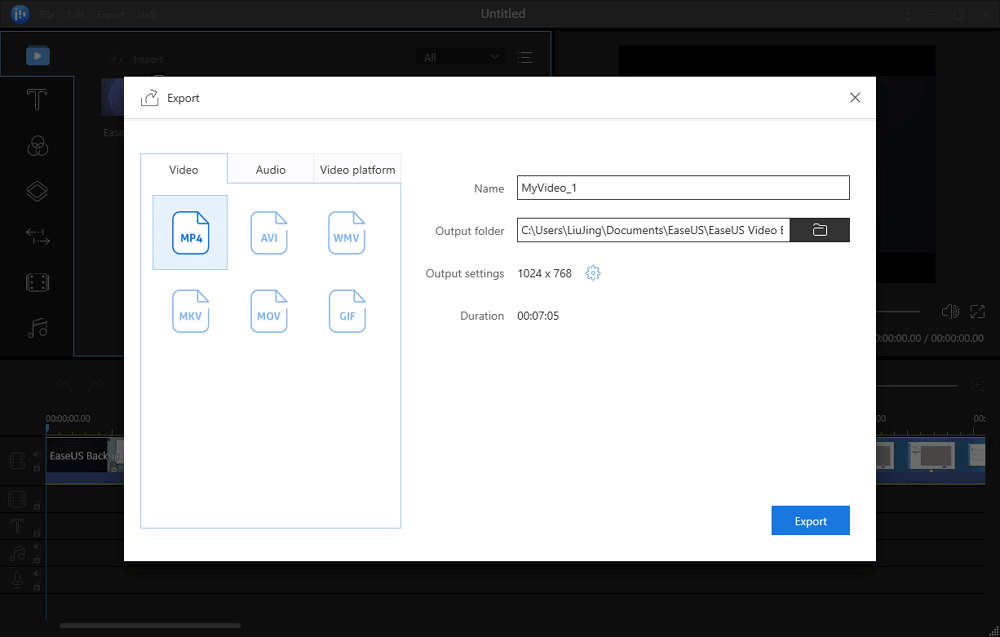 On the right pane, you can edit the file name, customize an output folder and settings and then click "Export".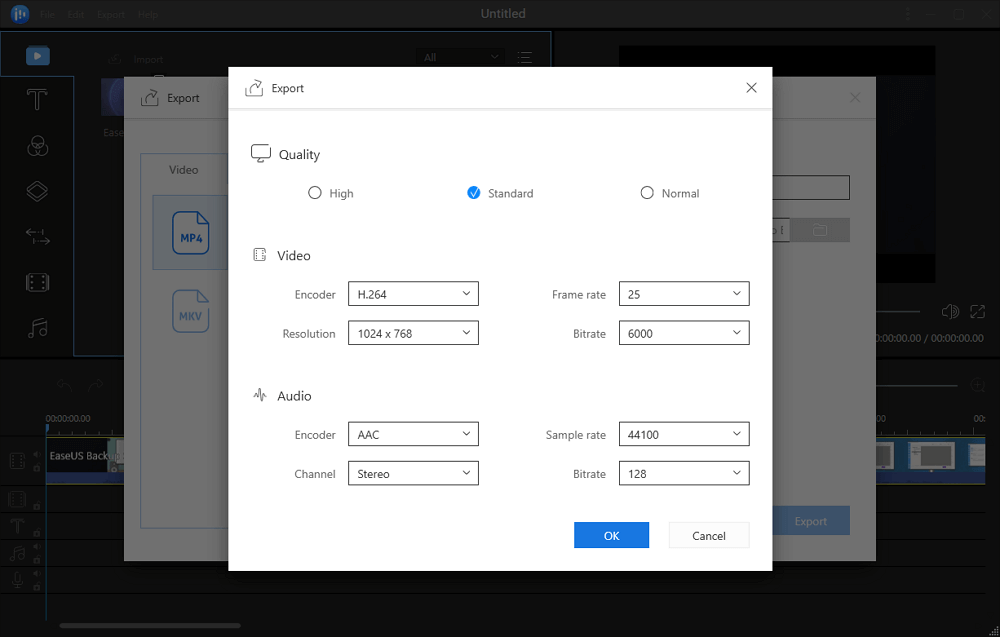 The software is completely free, and there is no restriction on the size of the video or the number of effects you can apply.
Download: https://www.easeus.com/multimedia/video-editor.html
2. Video Downloader for Facebook
Since most of use Facebook on mobile, it makes sense to have a Facebook Video Converter on the mobile itself.  It is an excellent app that takes the URL and downloads the video in MP4 format right on your phone. You can then share it on a social media site or transfer it on your computer to edit it further.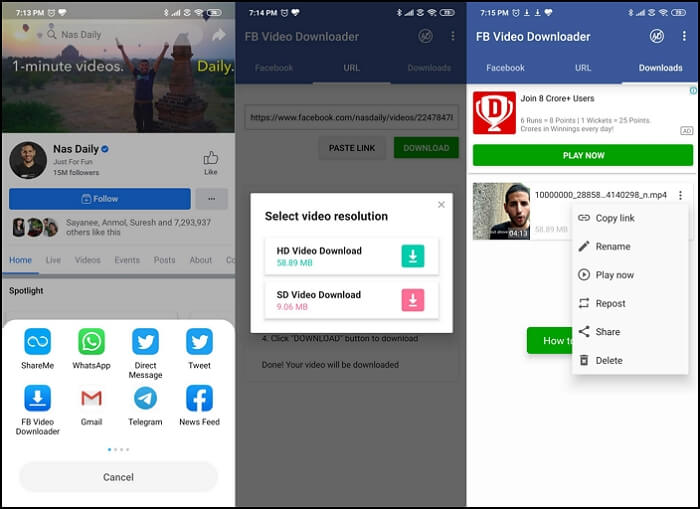 Step 1: Once you install the software, you have two options. You can sign-in to Facebook using the app, use the URL feature to copy and paste the URL. The last section lists all the downloads.
Step 2: We recommend using the URL feature, which is safer than the login method. Open the Facebook Video, and then share it. Under "More Options," you can choose to share it with the downloader app.
Step 3: It will directly copy it to the URL section, and you can choose to download it in HD or Normal format. Once the download completes, it will appear in the downloads section. The video will be converted into an MP4 format. You can further share it with other apps or upload them on Google Drive.
Download: https://play.google.com/store/apps/details?id=facebookvideodownloader.videodownloaderforfacebook&hl=en
3. Getfvid
Those who do not like to install any software, this online video converter is a great choice.  It can convert videos from Facebook to mp4 or mp3 files and download them for free. It also comes with an extension that installs a download button on the browser. Once you are on a Facebook video page, click on the button, and it will instantly start downloading the converted video.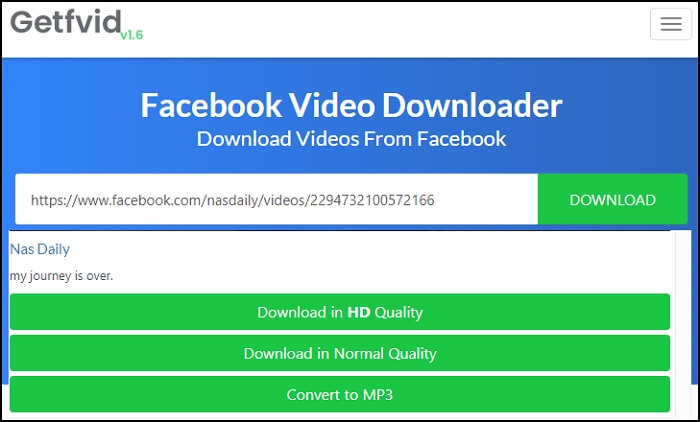 Step 1: Copy the Facebook Video URL and paste it into the online tool. Then click on the download button
Step 2: In the next screen, you will have the option to download in HD Quality, Normal Quality, or Convert to MP3 format. Download, and you can then play on the computer.
Try: https://www.getfvid.com/
FAQs on Facebook Video Converter
How do you convert Facebook videos?
You can use any of these tools to convert Facebook Videos to a format of your liking. EaseUS Video editor allows you to convert into various video formats such as MPV, AVI, which makes sure it works on all devices.
How do I download an mp4 video from Facebook?
It will depend on the converter, but most of the online tools allow you to download into MP4 format directly. If not, you can use the editor to add effects join multiple Facebook Videos, and then convert it into Mp4.
How do I download Facebook videos online?
Copy the link of the video into the converter, select the format in which you want, and then download it.
How do you save a video from Facebook?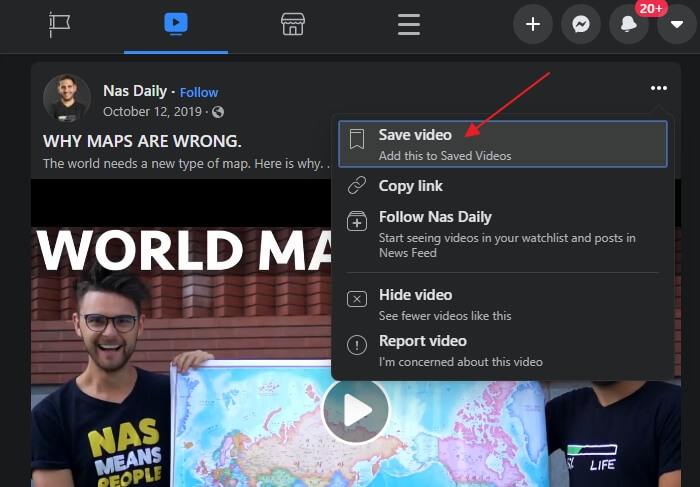 When on the video page, click on the three-dot menu. It will reveal the save video option. Tap on it. Now when you want to watch the video again, go to the saved section, and the video will be available there.