Convert Youtube Video to MP3 with BEST Youtube to MP3 Converter

Jean updated on Feb 18, 2020 to Video Editing Tips | How-to Articles
Youtube is a video-sharing platform that is driven by people all over the globe. People are so into making fantastic videos, uploading to Youtube and receiving worldwide comments and likes. But for many people, they can find nowhere to preserve a favorite Youtube video on a local storage drive, let alone to convert Youtube video to MP3, aka to extract the audio files only from the video.
Two-step Conversion from Youtube Video to MP3:
Step 1. Download Youtube Videos for Free
Step 2. Convert Youtube Video to MP3 for Free
Online Youtube Video to MP3 Converter: The Success Rate
Nevertheless, there are assistive tools on the Internet that boast as the best Youtube to MP3 converter. They are said to be well capable of turning a Youtube video to an MP3 audio file. So, we tried some reputable online converter and made a simple conclusion for you.
Features of most online Youtube to MP3 converter
1. Popup ads, some you can not even close by clicking the "x"
2. Not really as FREE as advertised
3. Do not support lengthy video conversion
4. Over 50% of Youtube URLs I tested failed to convert
Quite a few websites are attractive at the first impression when you clicked in. They present users usually a box for you to enter the Youtube URL, and the next option is to choose a file format. Some support both MP3 and MP4 file formats. I used 10 URLs on altogether five websites. The best result is that 5 URLs were successful on one website in the end, and the worst case is that none of the 10 were successfully converted to MP3.
Therefore, it's convenient to obtain an available Youtube to MP3 converter software to flexibly do the conversion so as to let the video materials applicable to some specific digital devices. But as a matter of fact, it seems not easy to find a 100% capable, reliable and clean software to achieve the result as you expected. Are there any alternative ways to guarantee a safe, limitless and trouble-free Youtube video to MP3 conversion?
What's The Guaranteed Way to Convert Youtube Video to MP3 with 100% Success?
In our opinion, the most guaranteed way to convert Youtube video to MP3 should go through two processes: First, download the Youtube video, and then convert.
Technically speaking, directly converting an online video to a totally different file format is hard to achieve, which we can tell from the tested results on 10 websites. However, if we take the process into two parts, things become much easier. There are approachable as well as cost-free ways for either downloading any Youtube video or converting a local video to an audio file format.
How to Download Youtube Videos for Free
EaseUS MobiMover is a versatile free iOS data transfer software that serves both Windows and Mac operating systems. One of the most popular functions followed by customers is the "video downloader", which allows users to download any source video at the lightning-fast speed, including the videos on Youtube, Vimeo, Instagram, Facebook, etc.
Step 1. Launch EaseUS MobiMover, go to "Video Downloader", and choose to download YouTube videos to your computer.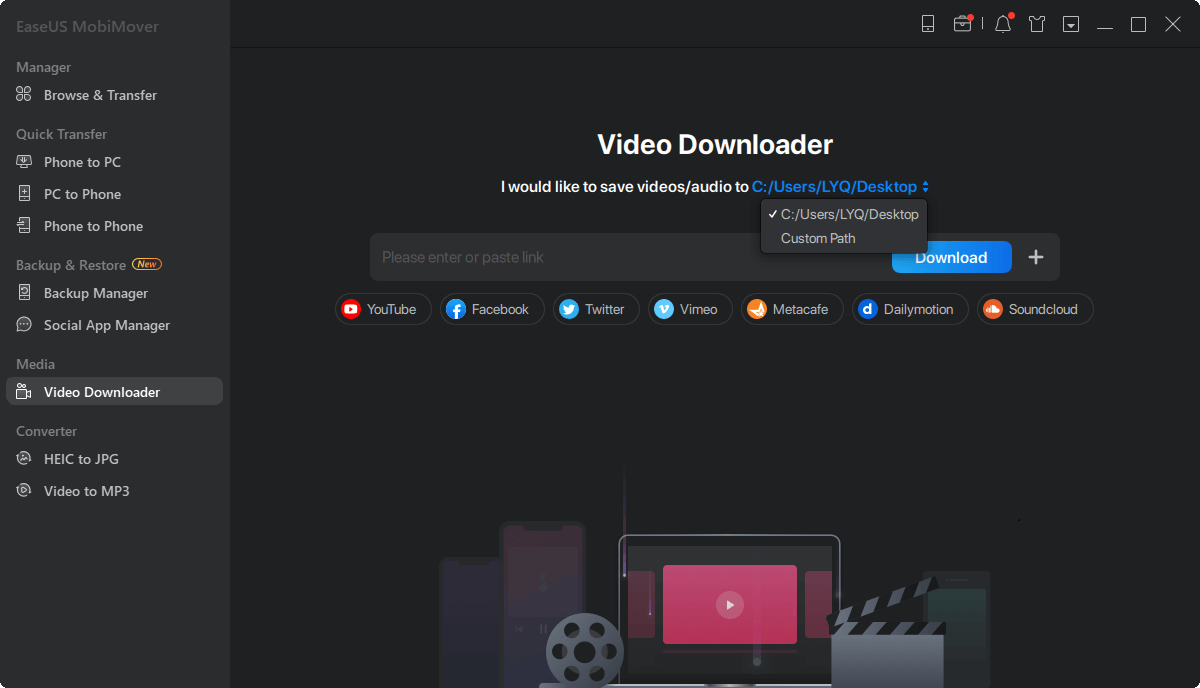 Step 2. Copy the URL of the YouTube video, paste it into the bar, and then tap the "Download" button.
Step 3. Then MobiMover will quickly analyze the URL and download the YouTube video to your computer. When it has finished, you can find the video in the selected folder on your computer and enjoy it offline.
How to Convert Youtube Video to MP3 for Free
Next, use the other EaseUS product called EaseUS Video Editor to do the conversion. As an enhanced video editor program, it also comes with an auxiliary function of extracting audio from any videos. So you don't need to worry about its capability of handling the Youtube video conversion to MP3, or other audio file formats such as AAC.
Step 1. Import Target File
Launch EaseUS Video Editor, select a desired aspect ratio on the main screen: 9:16, 16:9, or 4:3.
Import target file by clicking "Import" or dragging it into EaseUS Video Editor.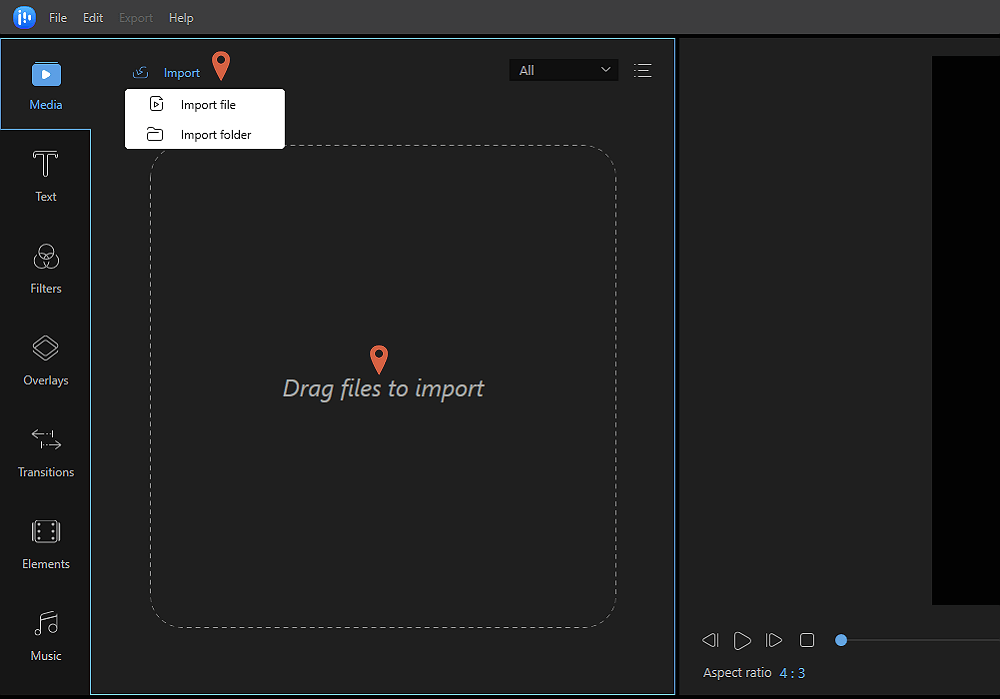 Step 2. Add to Project
Right-click on the target file you would like to convert and select "Add to project".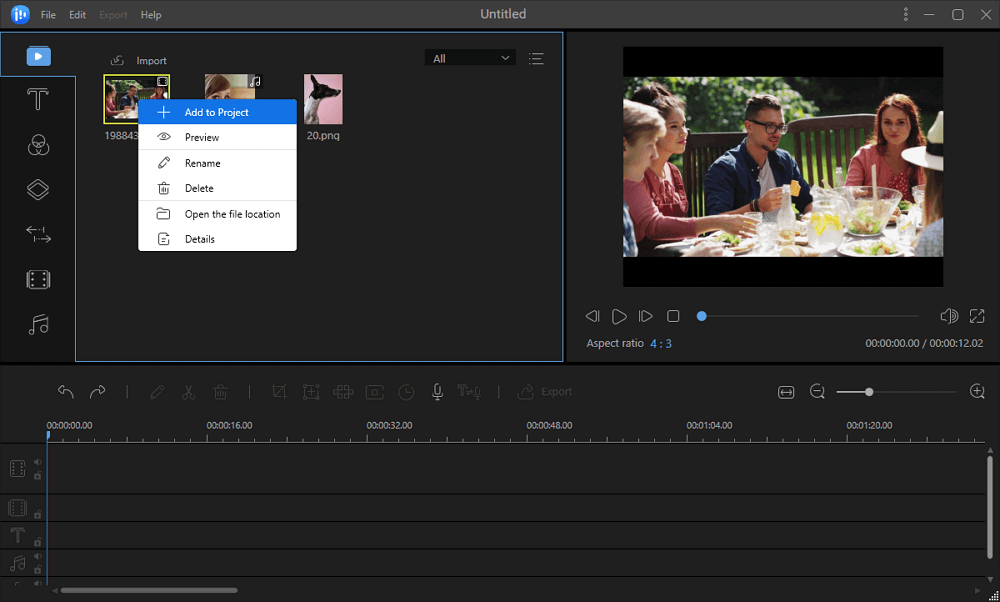 Step 3. Export Target File
Click "Export" to start converting the target file.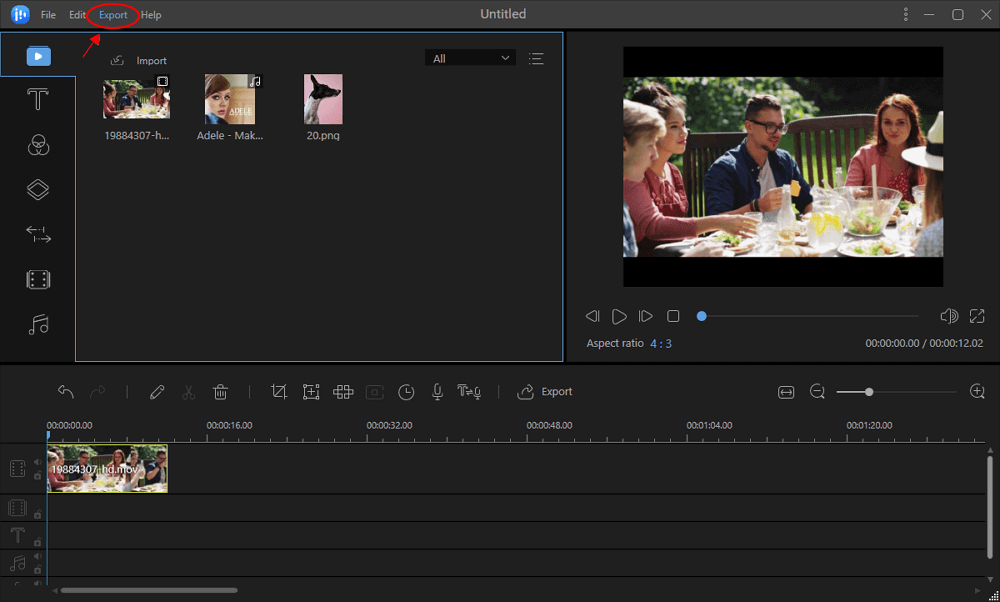 Step 4. Convert to Desired Audio Format
Select the desired audio format such as MP3 or AAC for the target file, rename it, set the output folder.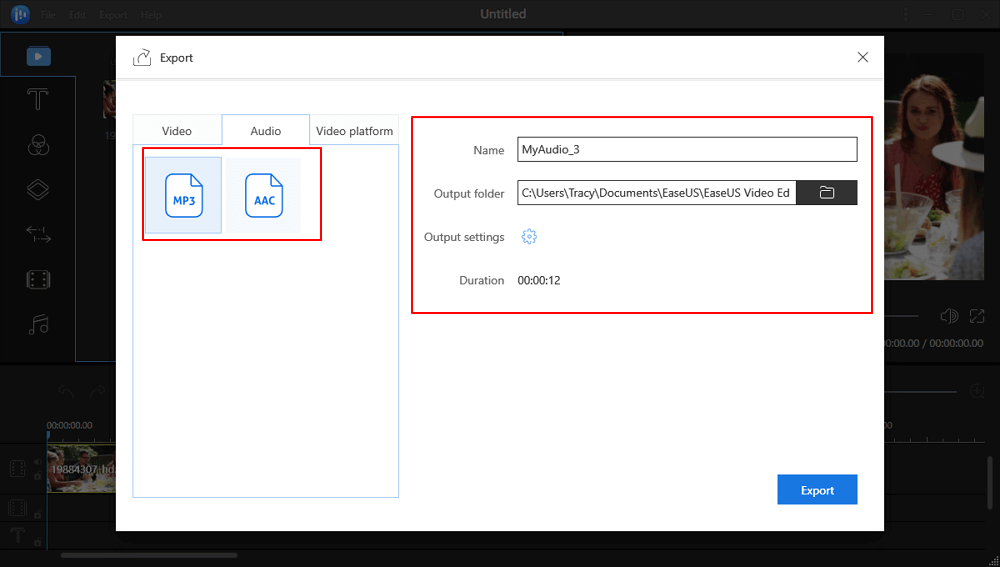 By clicking the Output settings icon, you can set the Quality and Audio specifications of the converted file.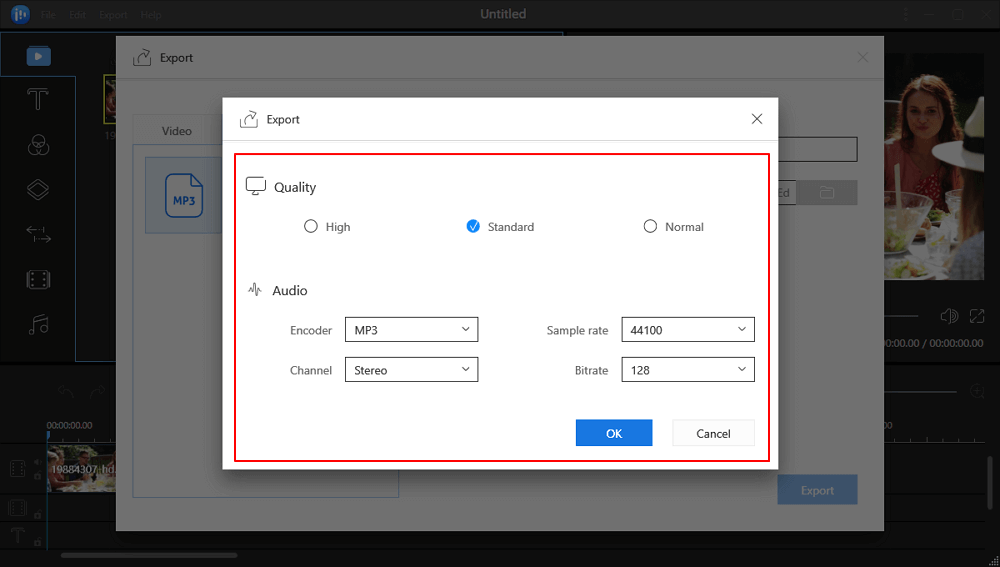 Last, click "Export" to convert your target file to the desired audio format.
Page Content
Step 1-Download Youtube Videos for Free
Step 2-Convert Youtube Video to MP3 for Free