[Free Download] How to Convert MP4 to WMV on Windows/Mac/Online

Jane Zhou updated on Dec 22, 2020 to Video Editing Tips | How-to Articles
WMV can contain a large amount of audio and video information in small storage space, and it is compatible with all devices powered by Windows. Thus, many people have a desire to turn an MP4 file into WMV format. In this essay, we offer you five practical tools to help you with conversion between MP4 and WMV.
Main Content of This Page
Part 1. How to Convert MP4 to WMV on Windows 10/8.1/8/7
When it comes to converting files on Windows, we can never miss EaseUS Video Editor. This is a professional video editing software, but in the meantime, it can convert files between over 50 file formats. Not just convert MP4 to WMV, it can also convert MP4 to AVI, MP3, and so on. With this application, your MP4 file can be converted to WMV without quality loss.
Moreover, as it doesn't require professional skills for its users, ordinary people could use it smoothly. Since this application is known for high-speed conversion, you don't have to wait for a long time until it completes the conversion for you. To help you use this APP even more at ease, we prepared a tutorial below.
Step 1. Launch EaseUS Video Editor on your computer and choose an aspect ratio.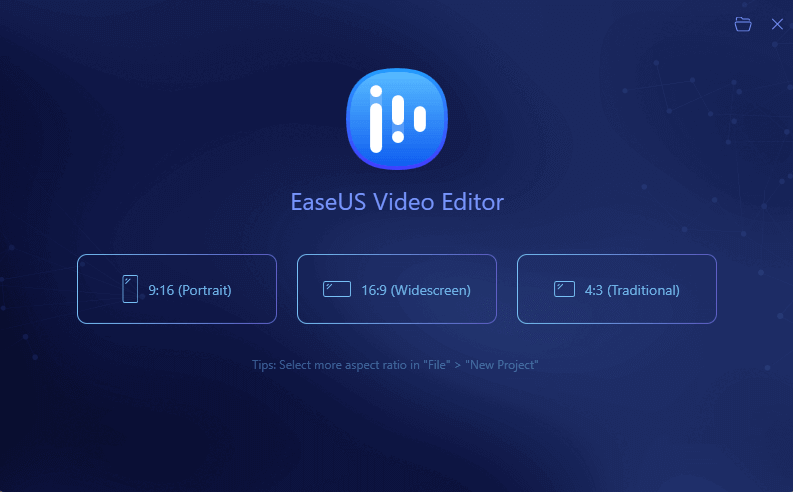 Step 2. You now need to add your video file to the app. To do it, either click on the "Import" option or drag-n-drop your files into the app.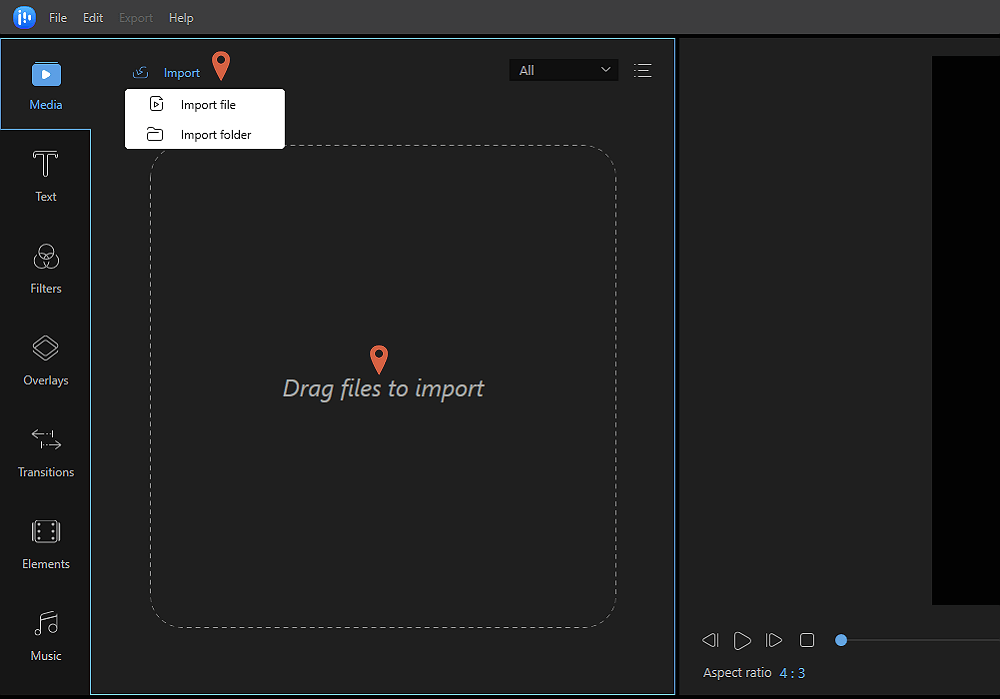 Step 3. When you see your video in the app, right-click on it and select "Add to Project" to add it to the timeline.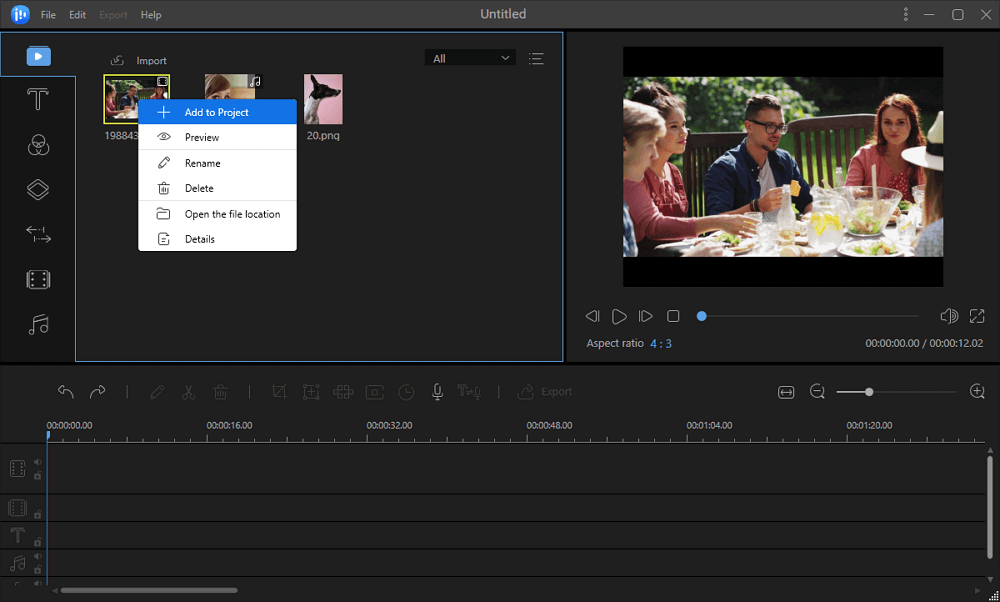 Step 4. Once the video is added to the project, click on "Export" at the top menu bar.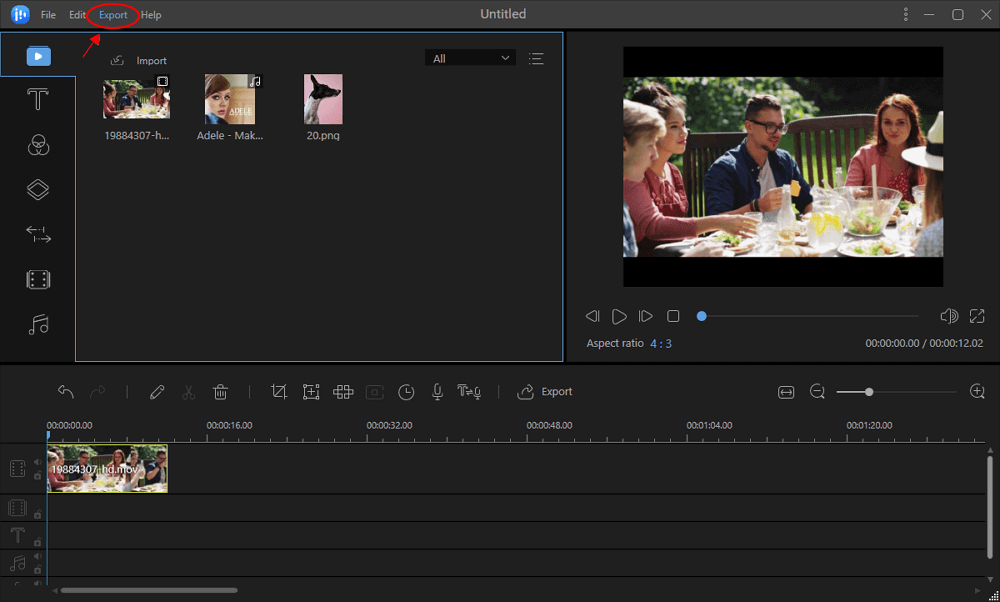 Step 5. The following screen lets you convert your video to a number of file formats. Choose WMV as the destination file format and click "Export".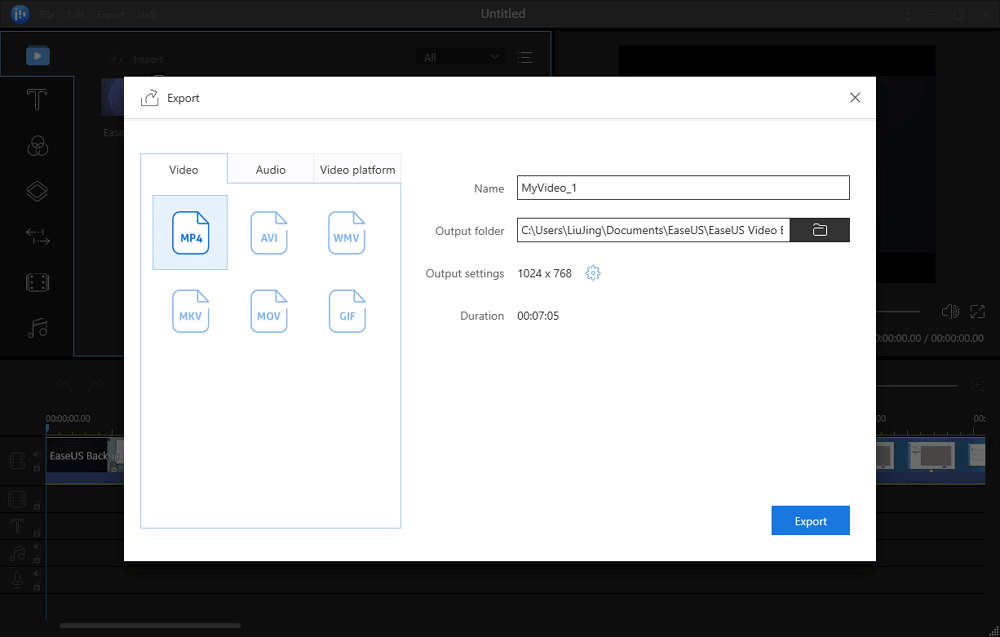 Part 2. MP4 to WMV Converters for Mac Users
For Mac users, we offer two useful tools here to help you convert MP4 to WMV. These two file converters are very similar in function, you may choose one based on the system version.
Converter 1. Free MP4 Converter
Free MP4 Converter is professional MP4 Video Converting software, which helps you convert any video format to and from MP4. It makes it easy to convert 4K/HD videos and common videos between MP4, MOV, MTS, MKV, FLV, AVI, WMV, F4V, WebM, WTV, and more.
This file converter has various video editing functions. For example, you can cut off unwanted parts in a video or merge several videos into one. Also, you can adjust video brightness, saturation, hue, and other parameters, encoder, frame rate, resolution, aspect ratio, and video bitrate with this tool. Note that it works with Mac OS X 10.7 or later.
Download address: https://apps.apple.com/us/app/free-mp4-converter/id693443591?mt=12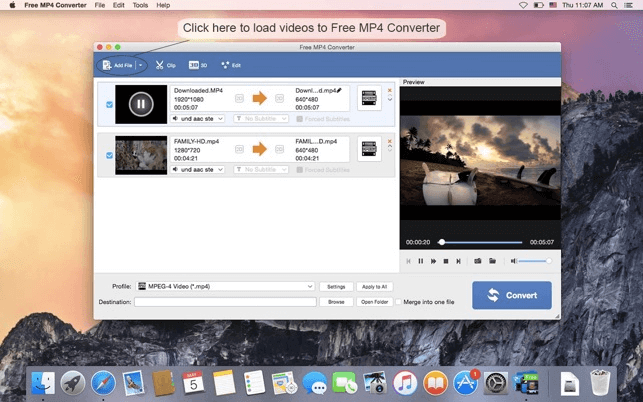 To show you how to use this program, we give you a tutorial here.
Step 1. Click the "Add File" button to add an MP4 file that you want to convert.
Step 2. Choose WMV as the destination file format on the bottom of this page.
Step 3. After that, you will automatically come to the "Edit" page where you can customize settings such as size, special effect, watermark, and so on.
Step 4. Now, you can click the "Convert" button to start converting your MP4 file to WMV. In the process, you can stop or pause conversion at any time by clicking the "Stop" or "Pause" button.
Converter 2. Video Converter for Mac
Video Converter for Mac is a fast and multithreaded media conversion tool that helps you easily convert video/audio files. It Supports over 50 Input File Formats, including MP4, M4V, AVI, etc. and over 80 output File Formats, including WMV, MKV, 3GP, etc. without quality loss.
Moreover, this digital Video Converter allows you easily to convert videos, movies, and TV shows to optimized preset formats to fit iPhone, iPad, Apple TV, PS4, Xbox One, tablets, and other players. And this program is compatible with most of the Mac OS and Mac OS X systems. So, it is likely that your device could run it without setbacks.
Here we listed the operating steps for you; you may need to read it carefully.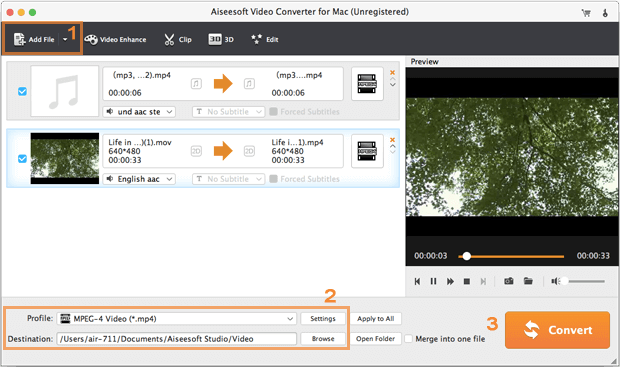 Step 1. To add items, click the "Add File" menu in the toolbar of the window to import an MP4 file. Or you can simply drag-n-drop your files to the file converter.
Step 2. click the "Profile" drop-down menu, head to the "General Video" column, scroll down the list on the right pane, find WMV, and select it.
Step 3. Press the orange "Convert" button, and the software will begin converting your MP4 videos into WMV format.
Part 3. Online MP4 to WMV Converters
We assume that there are many people who don't want to download an application for converting a file. Thus, we list three online file converters below. If you want to convert your MP4 file online, you could try one of those converters.
Converter 1. Online Convert
Online Convert can create Microsoft WMV videos in high quality for you. WMV conversion can be done from over 50 source formats, including MP4. All you need to do is to upload your video or provide an URL to a file to start the free WMV conversion.
Not just that, if you are not sure about whether the file you want to convert is supported by this online converter, you could click "Search for supported file types" to insert a file extension and then click "Go". In the conversion process, you could modify file settings like screen size, frame rate, video codec, etc.
If you are interested, you could follow the steps below and start converting your MP4 files.
Step 1. Click the " Choose File" button to import an MP4 file from your device. You can also enter an URL, select files from Dropbox, or from Google Drive.
Step 2. (Optional) After importing a file, you can modify the settings of the WMV file you want to convert to.
Step 3. Click the "Start Conversion" button to allow the converter to convert files for you.
Converter 2. Online Converter
Online Converter is a practical file conversion tool known for high-speed and high-quality. With this online tool, you could convert your MP4 files with the original quality. Before conversion, you may need to check if the file you have is supported by this tool by searching the file extension in the search box.
If the file uploading process takes a very long time or even showed no response, please try to cancel then submit again. Besides, this converter does not support encrypted or protected video files. And if the file source is an URL, be sure to enter a complete and valid URL to the online converter. Follow the steps below, and you can convert an MP4 file to WMV successfully.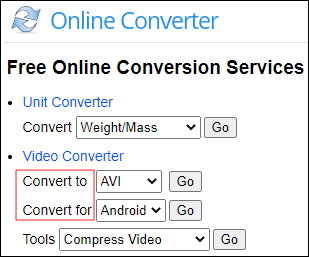 Step 1. Select a MP4 file (such as *.mp4, *.m4b, *.m4v, *.h264, *.h265, *.264, *.265, *.hevc).
Step 2. Click button "Convert" to start to upload your file.
Step 3. Once upload completed, the converter will redirect a web page to show the conversion result.
Converter 3. Zamzar
Zamzar supports more than 1200 conversion combinations. It aims to complete all the conversions in under 10 minutes. To convert MP4 to WMV, no software needs to be downloaded. Just select your file, pick a format to convert to and away you go.
Zamzar supports conversion between a wide variety of over 100 different file formats and file presets. But this is not its biggest advantage. The page where you can convert MP4 to WMV also contains information on the MP4 and WMV file extensions. You can get the basic knowledge of the file formats while you are waiting for conversion. No time wasted.
To use this program properly, you may need to follow the tutorial below.

Step 1. Choose the MP4 file that you want to convert.
Step 2. Select WMV as the format you want to convert your MP4 file to.
Step 3. Click "Convert" to convert your MP4 file.
Extra Information
MP4 is short for MPEG-4 Part 14. It has become widely used and popular due to its cross-platform compatibility. To define it, MP4 is a container format most commonly used to store videos and audios. Also, it can be used to store subtitles, images, etc. Like most container formats, it allows multimedia streaming over the internet. Besides, MP4 is also the most commonly used format for smartphones, tablets, media players, and thousands of other devices.
WMV is short for Windows Media Video. It is a file format developed by Microsoft. Unlike MP4, MP4 is not a lossy platform, and it has been adopted for high resolution, the production uses like DVDs, Blu-ray, and other dense video and multimedia formats. It is a video compression format developed by Microsoft for several proprietary codecs. Since WMV is compatible with almost all the Windows devices, it is very popular among Windows users.
Conclusion
In a nutshell, no matter what system your device uses, Windows or Mac, you could always find a partner to help you convert MP4 files into WMV. Among them, EaseUS Video Editor is definitely the best choice for Windows users. If you are using the Windows system, you could go to the official download website of this application, download and install it. It will be your steady hand in converting files.