How to Download Audio File and Save as MP3 Effortlessly

Jane Zhou updated on Mar 22, 2021 to Video Editing Tips | How-to Articles
There is usually a problem when we find an unknown music file on the internet and want to download it to our computer because many websites don't offer users a "Download" button. To solve this problem, we can capture the streaming audio and save as MP3. Then you can send the MP3 file to any other device that supports this format.
If you want to know how to do that, read this post and get the answers to your questions now.
How to Download Streaming Audio on Windows
When you want to capture an audio file from the internet, it's a very efficient way for you to record it using the most powerful audio recorder on Windows, EaseUS RecExperts. 
This recording tool provides you mainly four types of recording modes, including "Record Screen," "Record Audio," "Record Webcam," and "Record Game." With the audio recording tool's help, you can download the music you like quickly and effortlessly. 
Steps to Download Streaming Audio:
This tutorial is only applicable to EaseUS RecExperts. Make sure you correctly install it on your Windows PC.
Step 1. Launch the application and choose the "Record Audio" mode. 
Step 2. Click the microphone icon, then choose the source of the audio you want to record. If you want to record the streaming audio from the internet, select "System sound."
Step 3. Click the red button to starting the recording, then keep the audio you want to record playing.
Step 4. When you are sure that the audio is recorded, click on the red square button to complete the recording. You can find your recordings in the "Video list."
EaseUS Video Editor is a powerful application with basic and professional video and audio editing functions and features. Because of this, both beginners and experienced users will find it can perfectly meet their needs in video editing and converting.
This software supports various formats ranging from video and audio to image, such as MP4, AVI, MOV, FLV, etc. That is the main reason why it can work as a format convert on Windows. For example, you can convert youtube to mp4 in only a few clicks or convert video to audio in the most simple way. Here are some of its key features.
Stunning Features of EaseUS Video Editor:
Powerful yet simple, suitable for pros and beginners
Basic editing tools: trimming, cutting, splitting, merging, rotating, and so on
Add cool effects to video, including filters, transitions, and overlays
Directly share to the social platforms
Now, download this competent video and audio editing tool on your Windows 7/8/10, and start to convert audio files to MP3 with a few clicks for free.
Steps to Save Audio as MP3:
Follow this detailed guide to convert the music you like to MP3 format to enjoy using various devices.
Step 1. Import Target File
Launch EaseUS Video Editor, select a desired aspect ratio on the main screen: 9:16, 16:9, or 4:3.
Import target file by clicking "Import" or dragging it into EaseUS Video Editor.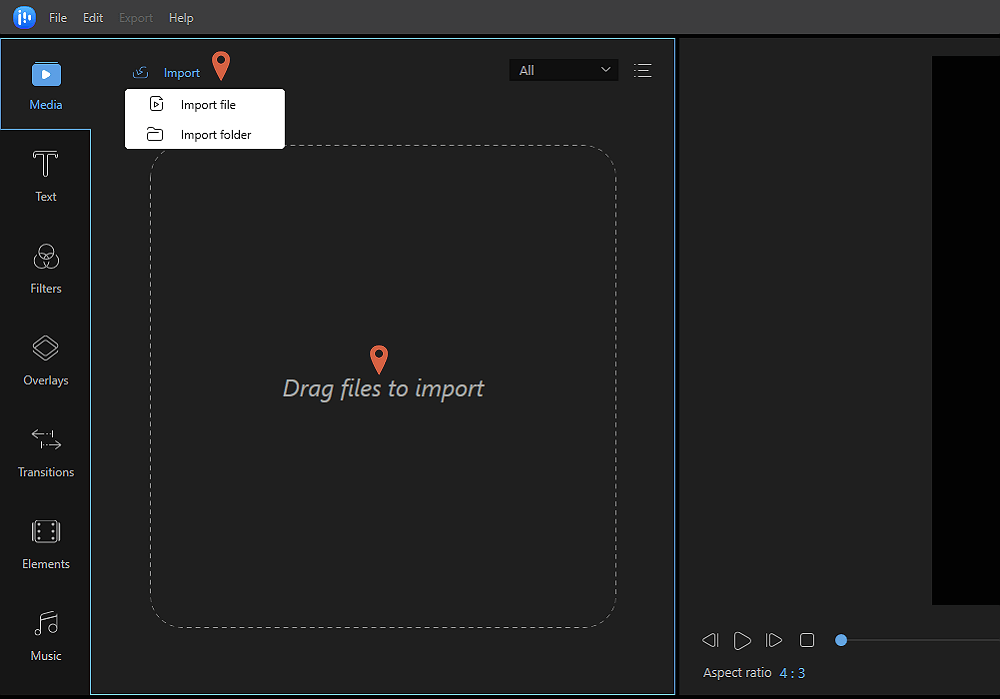 Step 2. Add to Project
Right-click on the target file you would like to convert and select "Add to project".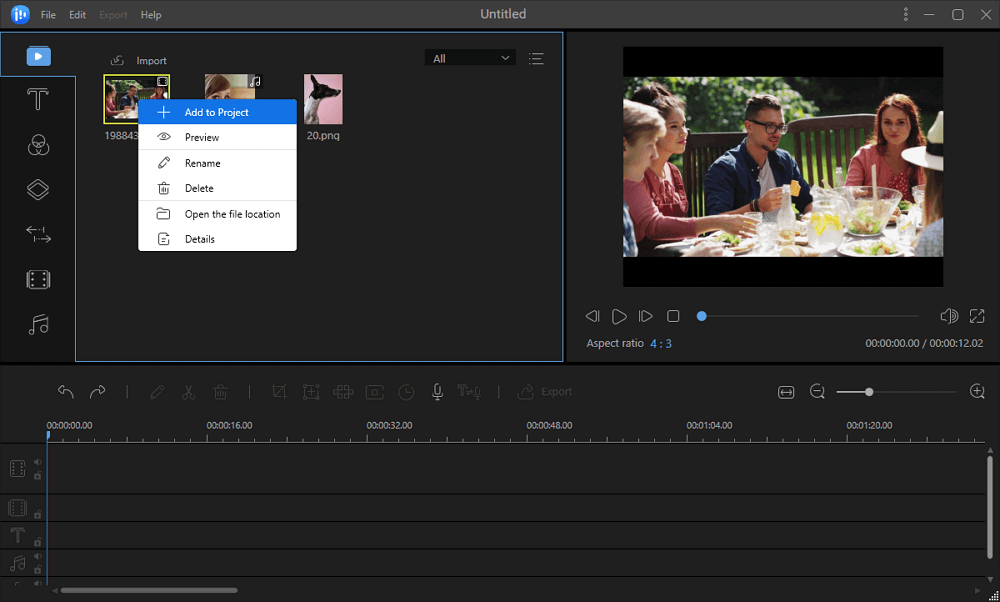 Step 3. Export Target File 
Click "Export" to start converting the target file.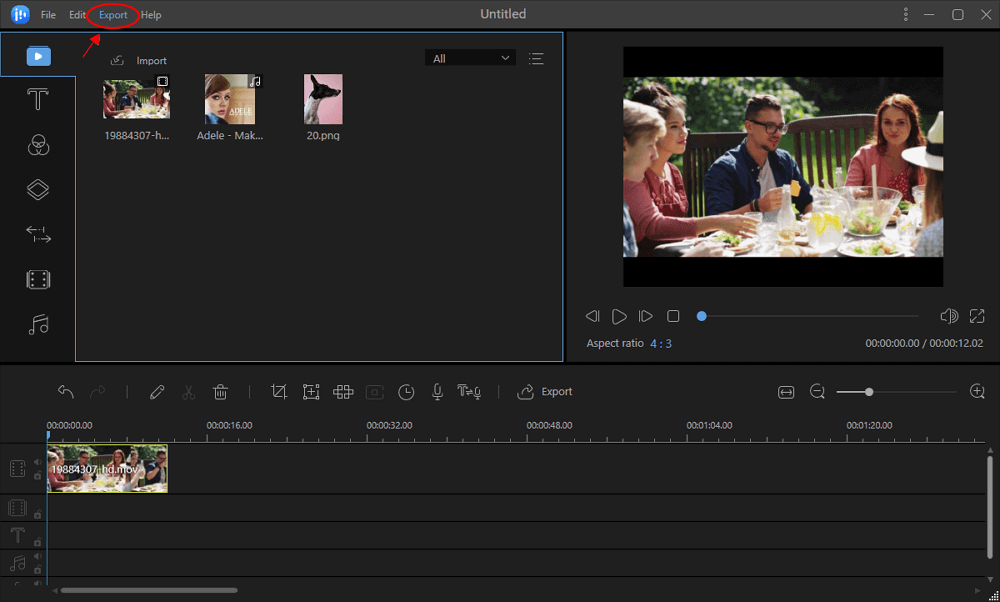 Step 4. Convert to Desired Audio Format
Select the desired audio format such as MP3 or AAC for the target file, rename it, set the output folder.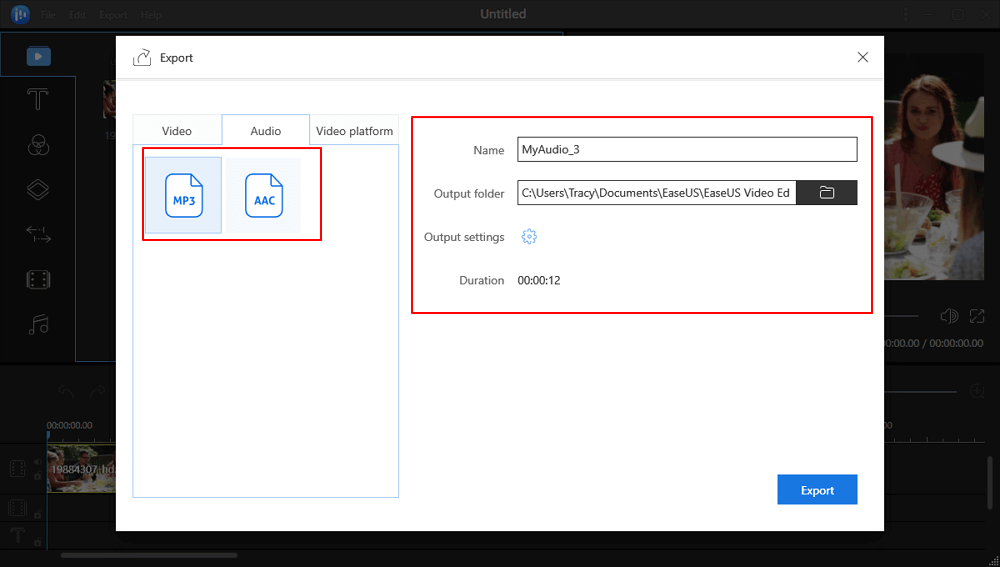 By clicking the Output settings icon, you can set the Quality and Audio specifications of the converted file.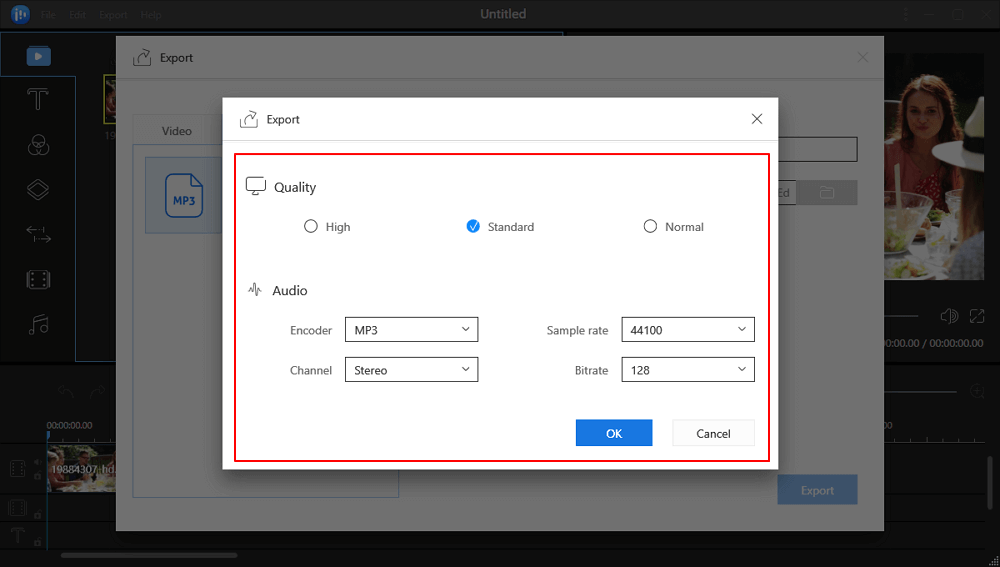 Last, click "Export" to convert your target file to the desired audio format.
GarageBand that designed by Apple is a multi-track audio recording program. It allows you to create and record your own music with built-in MIDI keyboards, voice recordings, loops, and other instrumental effects.
However, by default, GarageBand saves your music file as M4R, an unusual format that is not supported by the most frequently-used media players. That means if you want to play the music you made in GarageBand, you have to convert the audio files to other common formats, like MP3 or AAC. 
Now, let's talk about the best way for you to save GarageBand as mp3.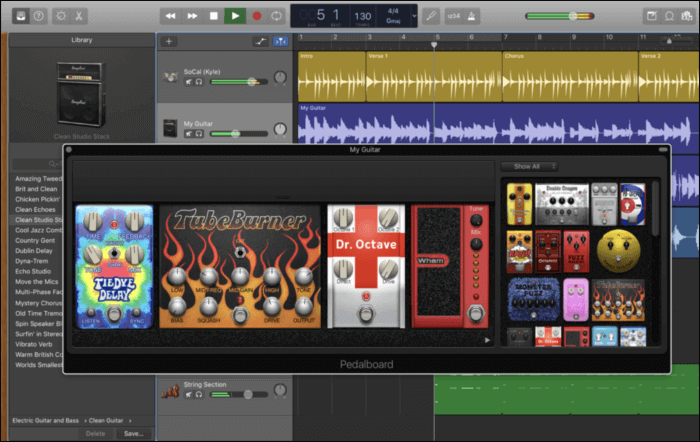 Step 1. After you finish making a music file, click on "Share" in the top menu bar.
Step 2. Choose the "Export Song to Disk" option from the drop-down list.
Step 3. Then you can change the name of your file and save it as MP3 by selecting MP3 as the target format.
Step 4. Then, click the "Export" button to convert your audio file to MP3 format.
Save Music on QuickTime as MP3
QuickTime is famous as an easy-to-use multimedia player. This built-in program for Mac and some other Apple products support various types of files. It can handle a wide range of picture, video, audio, and panoramic image formats, such as MP3, MP4, MKV, and even M4A. Therefore, when you get an audio file in a format that cannot be played on other players or devices, it's convenient to convert it to MP3 or other formats. 
In addition to that, you can even use it to edit videos with some basic editing tools. Its simple and clean interface would never confuse you when you are editing your video clips, then you can upload your work to social channels directly.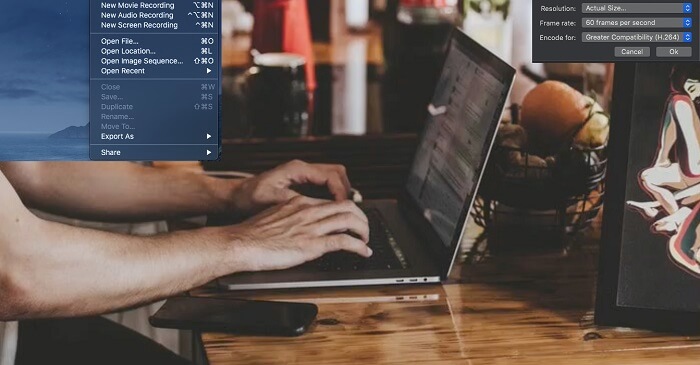 As to save music on QuickTime as mp3, a QuickTime M4A file is easy to convert to MP3 format, but you need a third-party format converter to make the conversion. Therefore, we will use an online converting tool to do that. (URL: https://www.zamzar.com/convert/m4a-to-mp3/)
Step 1. Choose the M4A file that you want to convert.
Step 2. Select MP3 as the format you want to convert your M4A file to.
Step 3. Click "Convert" to convert your M4A file and save as MP3
How to Export an Audacity File as an MP3
Audacity is a powerful audio editor that enables you to play, import, export, and record a wide range of file formats, including WAV, AIFF, and MP3. As an open-source tool, Audacity is totally free to use. This versatile but easy-to-use application is popular worldwide, and people use it to mix multiple audio tracks, edit audio files, add effects to audio recordings, and so on. 
After you finished making music or podcasts, you would better save your work in MP3 format to easily upload it to various platforms.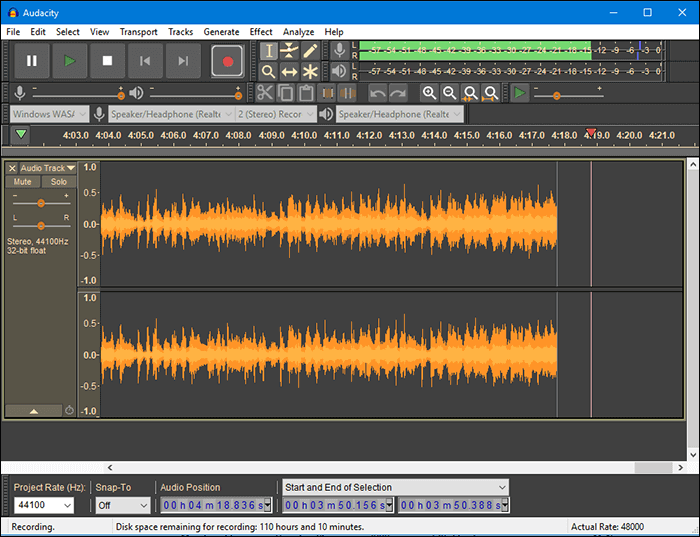 Step 1. Click on the "File" button at the top of the screen.
Step 2. In the drop-down menu, click "Export" and then choose "Export as MP3."
Step 3. Adjust your MP3 settings, such as bitrate, quality, and so on.
Step 4. When you complete all the information about your audio file, click on "OK."
Conclusion
This page introduces three practical and easy ways to save audio files to MP3. If you have more audio and video editing needs, such as accelerating/slowing down your video speed, rotating a video, combining videos, songs, and images, or creating a video, EaseUS Video Editor would be the best choice.
FAQs About Save As MP3
1. How do you convert audio to mp3?
After reading this tutorial, we believe that you have known how to convert audio to MP3 effortlessly. All three methods are reliable and helpful, choose what you like.
2. How do I convert multiple audio files to mp3?
If you want to convert multiple audio files to MP3 at once, you can try EaseUS Video Editor. It allows you to import batches of audio files at the same time and process it with ease.
3. How do I convert Samsung voice recording to mp3?
The Samsung recording is in a 3GA format. You can try to use the EaseUS audio converter to convert Samsung voice recording to MP3. Or you can search for a secure online converting tool to do it.