Best 8 Tools to Edit FLV Video in 2021

Vanessa Chiang updated on May 25, 2021 to Video Editing Tips | How-to Articles
With the multimedia industry development, more and more new video formats appear in people's life and work. 
Most of us may be very unfamiliar with FLV, but sometimes we have to deal with some FLV videos if there is no suitable format convert. 
If you are facing this troublesome situation, congratulation, your problem will be solved soon. Read this post, we will introduce 8 excellent FLV editor to you, and you can choose your favorite one.
For Windows users, the tools they can choose to edit the FLV video is much more than tools on other systems. People usually feel confused when they have an excess of options. Therefore we picked out the best FLV editor for you. It's EaseUS Video Editor.
EaseUS Video Editor is an all-in-one video editing tool, and it supports most of the video formats you can find. One of the most impressive features of this application is that its user interface is so simple and friendly that even beginners can utilize it effortlessly.
It's capable of editing video with some basic functions, such as cropping, cutting, splitting, rotating, and reverse your video. For people who want to edit their video further, EaseUS Video Editor is also of value. For example, you can use it to remove watermark from video, extract audio from video, and remove background noise from video free
Key Features of EaseUS Video Editor:
Drag-and-drop features to save time on complex visual effects tasks
Convert MP4, AVI, WMV, MKV, MOV to other formats quickly
Support multiple video and audio track
Support to add special effects like elements, transitions to video
If you need a good video editing tool, EaseUS Video Editor must be the best choice for you. Download it and have a try.
Steps to Edit MKV Videos with EaseUS Video Editor:
Here we prepared the introductory tutorial for you. Follow it to edit your FLV videos.
Step 1. Open EaseUS Video Editor
You'll see there are 4:3 and 16:9 modes for your choice. Select the correct mode based on your original video aspect ratio or the websites that your video will be uploaded to.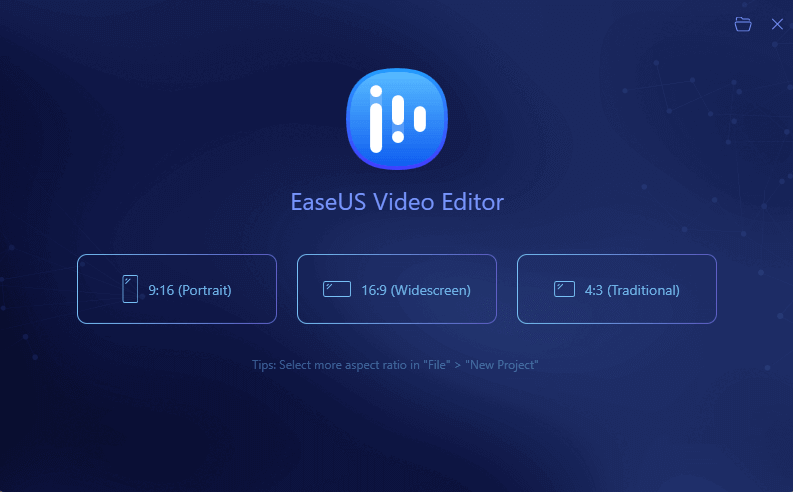 Step 2. Import Videos
You can import the media that you are going to edit, apply texts/filters/overlays/transitions to the video clips. If you install and run the program for the first time, you can learn how to use the basic editing functions step by step via the prompts.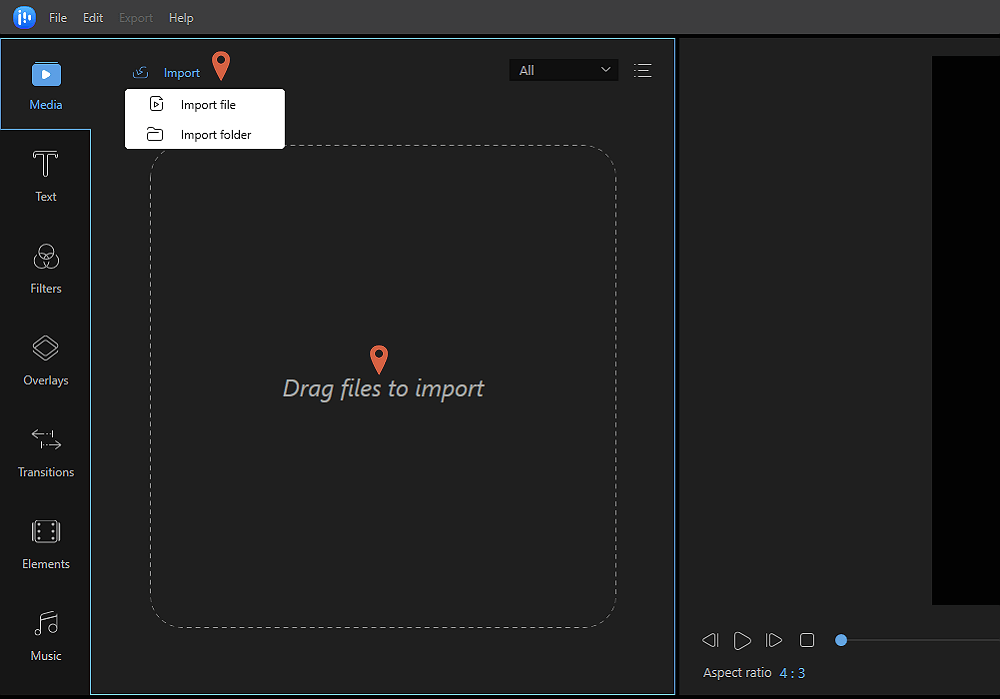 Step 3. Add to Project
Add video clips to the timeline panel by dragging and dropping from the Media Library. You can also right-click the clips in the "Media" and choose "Add to Project" to load them to the timeline.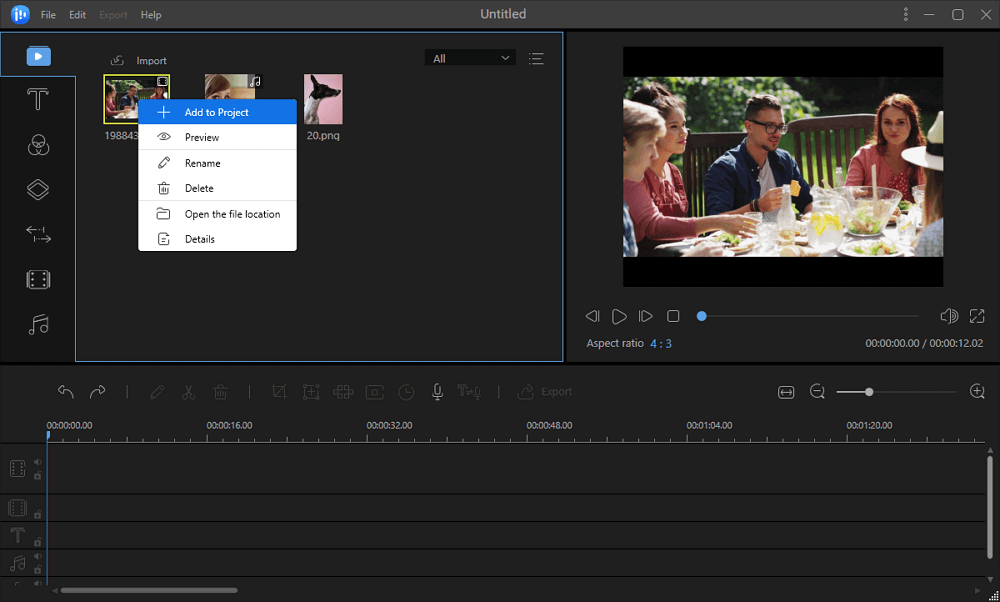 Step 4. Edit Videos
Right-click the video and select "Edit".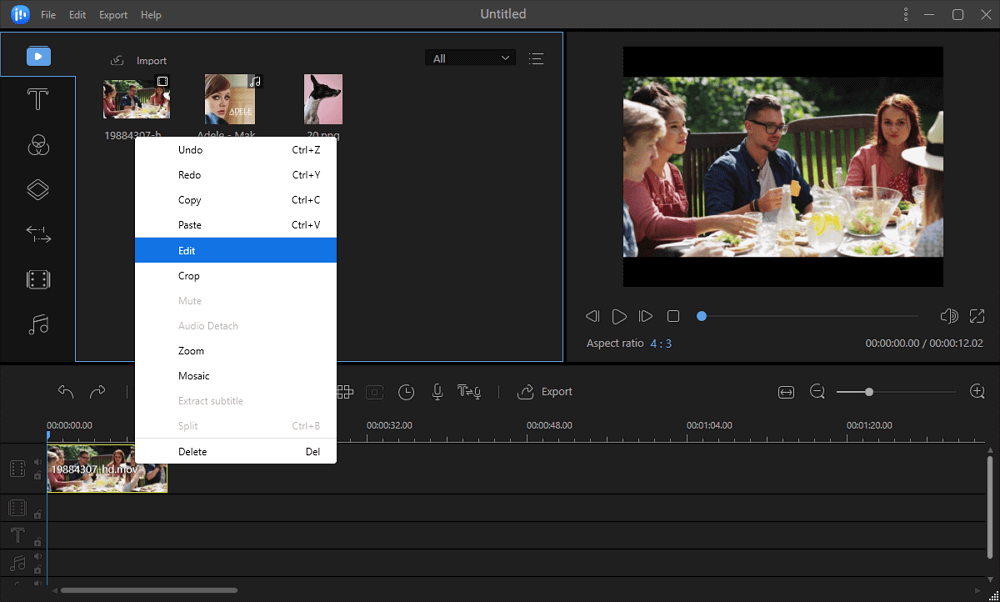 Then, you can split, trim, speed, rotate, add watermark or enhance video clips.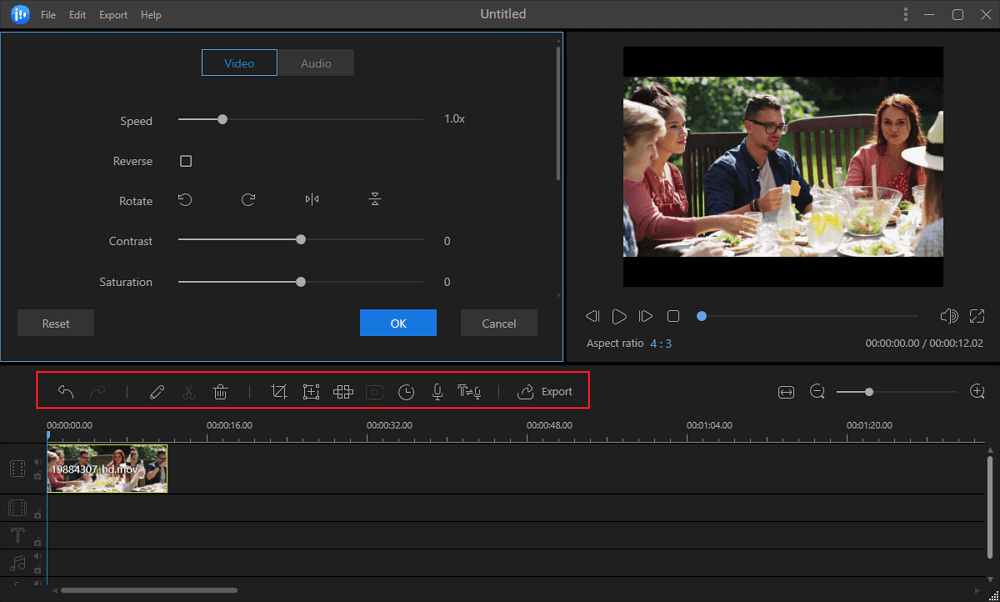 Step 5. Export Projects
Click "Export" in the Toolbar to export the project. There are four available ways to save the project.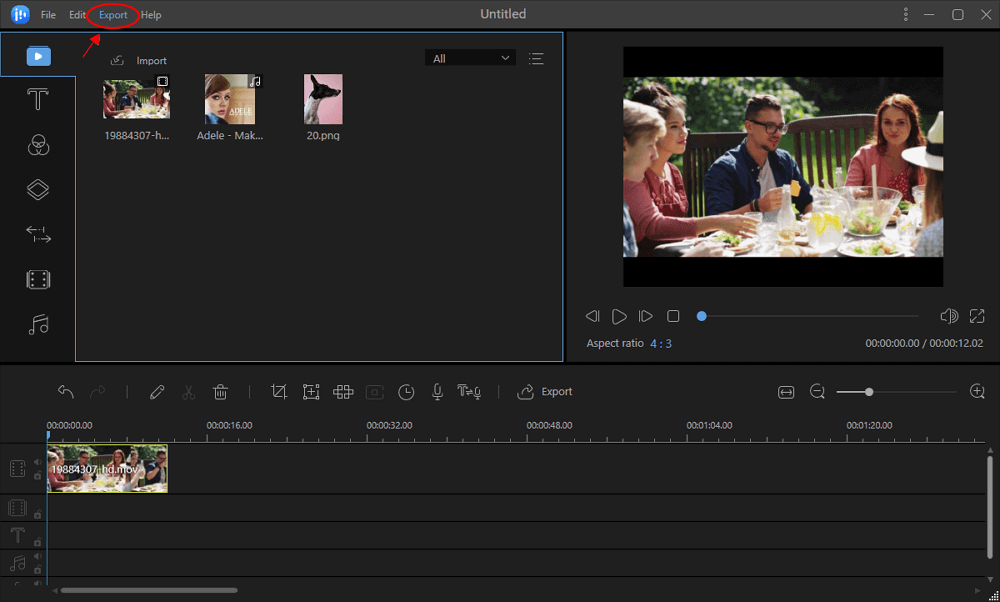 Note: There is one thing you need to pay attention to. Though this tool can help you edit FLV videos, you can't export videos in FLV format. They will be converted to MP4, AVI, MKV files.
Compatibility: Windows 7/8/10
Windows Movie Maker
Windows Movie Maker is a free video editing program which is produced by Microsoft. This software enables users to create their own short movies by importing video clips, audios, and photos and editing them. 
Windows Movie Maker contains features such as effects, transitions, titles/credits, audio track, and timeline narration.
This editor can also play the role of a basic audio track editing program. It can apply basic effects to audio tracks such as fade in or fade out. The audio tracks can then be exported in a sound file instead of a video file.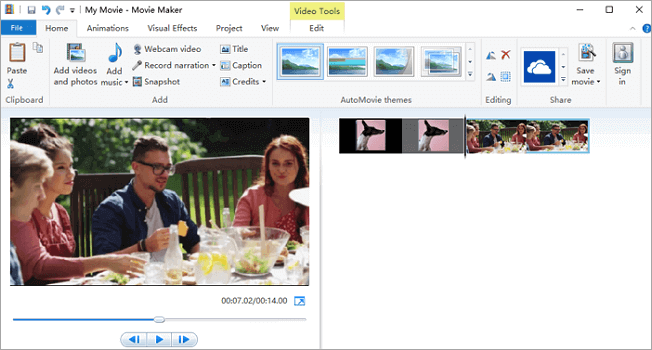 Pros:
Over 130 effects, amazing transitions, titles, and credits
Users can download extra video plugins
Users can create slideshow effortlessly
It's straightforward to use
Cons:
 Freeze and crash sometimes
Slow processing speed
Compatibility: Windows 7/8/10
VSDC Video Editor
VSDC is a very distinct video editor from Windows Movie Maker since VSDC is a non-linear video editor while the other is a linear video editing tool.
That means you can combine video files and images in any sequence and create incredible compositions. You can create layers, place several objects onto a scene, overlap them, blend fragments, and even make them half-transparent if you want. 
There is a large number of effects you can apply to your videos. For instance, you can correct the color of images and add object filters as well as transition effects to make your video more vivid.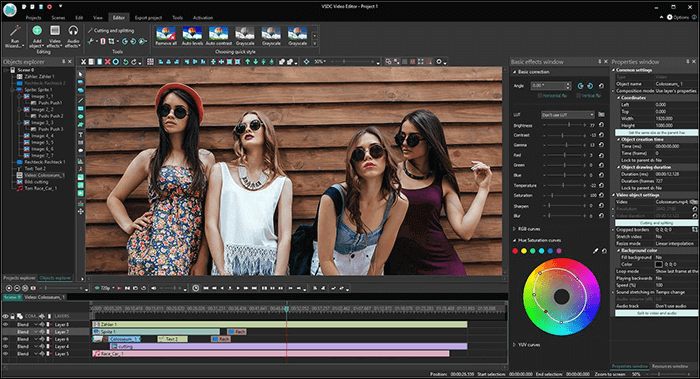 Pros:
Supports all video, image, and audio formats and codecs virtually
Export HD and 4K files
It can work as a YouTube uploader
Export your work to social networks easily
Cons:
Don't have built-in title presets, or animated texts
The learning curve is steeper than other easy-to-use video editors
The support service from the developer is not so good
Compatibility: Microsoft Windows XP SP3/Vista/ Win7/Win8/Win10
NCH VideoPad
NCH VideoPad is a solid and well-equipped video editing application. There is a characteristic function of this software. You can utilize it to edit 3D video while most video editing tools now on the market don't support.   
If you want to improve your FLV videos, many visual effects templates, video clip transitions, and overlays are available. After the processing operations, you can upload and publish your videos online.
If you want to enjoy your works, it's possible to burn them to DVDs and watch them on TV.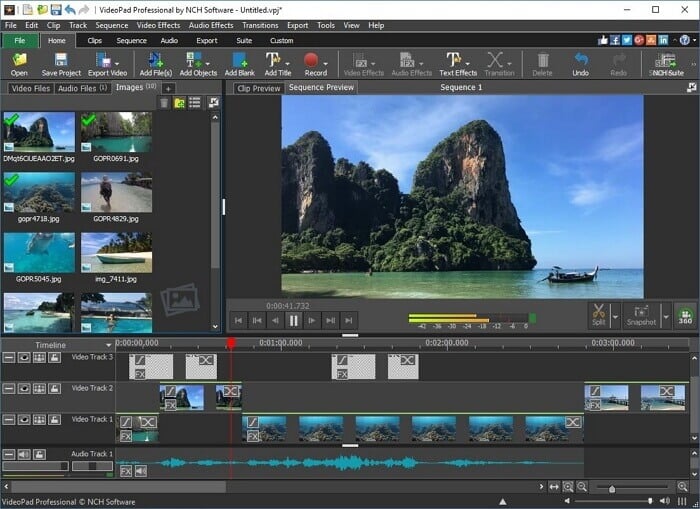 Pros:
Import and mix music tracks
Support extra plugins
Users can create video from a camcorder
The video stabilization feature can eliminate camera shakes
Cons:
Too difficult to operate for beginner
Compatibility: Windows 10, XP, Vista, 7, 8, and 8.1/Mac OS X 10.5 or above
Adobe Premiere Pro
As its name indicates, Adobe Premiere Pro is a video editing tool designed for professional people at making videos and who want to enhance their works. 
Its powerful functions make it a wonderful FLV editor because it can support many video, audio, and image formats. 
Adobe Premiere Pro supports a complex VR editing function. That will be very helpful for users to develop their business.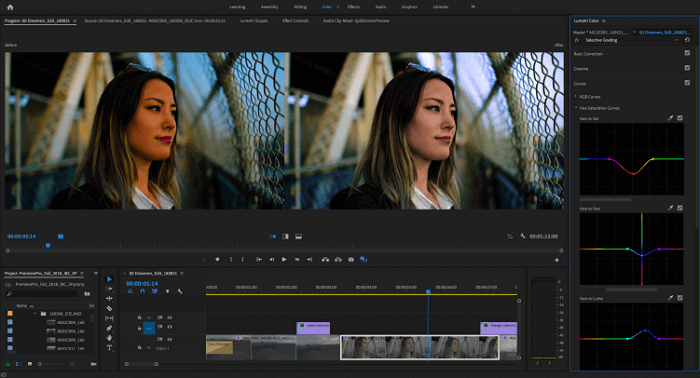 Pros:
It has motion graphics templates
Support a mass of formats
Users can open a variety of projects at the same time
Cons:
The user interface is too complicated for beginners
It's expensive for some people
Compatibility: Windows Vista/7/8/10/XP
Avidemux
This video editing software is completely free and can do basic tasks such as encoding, cutting, and filtering. As it supports many video formats, you can use it to edit your FLV files. FLV videos can be cropped, resized, and color profiled with Avidemux's tools. 
It can also convert and compress multiple video file formats and save parts of a large video thanks to its cutting and selecting tool. Even more laudable is that Avidemux can process files very quickly.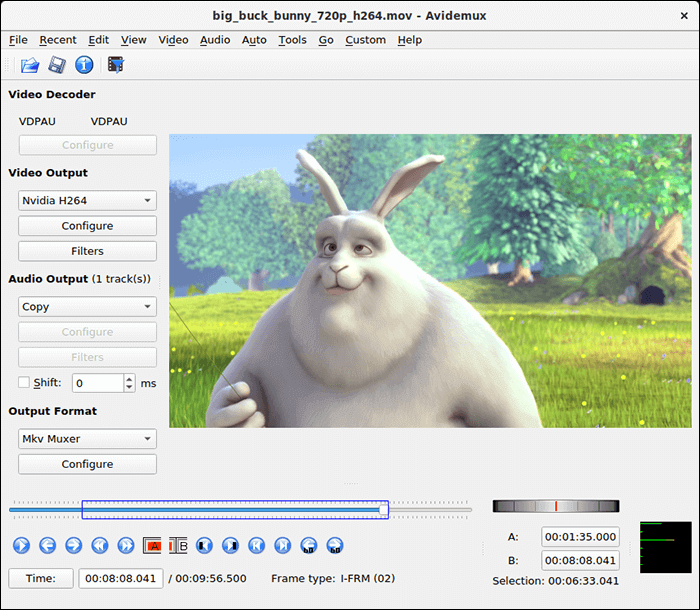 Pros:
The clean interface makes it easy to use
It is open-source software so that you can use plugins
Cons:
Some features may be complicated and thus require a lot of knowledge for usage
Compatibility: Windows/Mac/Linux
Video2edit
If you open the website of Video2edit, you can see several categories of video editing functions. You can edit your video files, improve them, or convert a file in a certain format to another specific format. 
This online supports FLV format. Therefore, all the functions we mentioned above can be applied to FLV videos. Of course, if you think it's very troublesome to play FLV videos, you can set the export format according to your needs.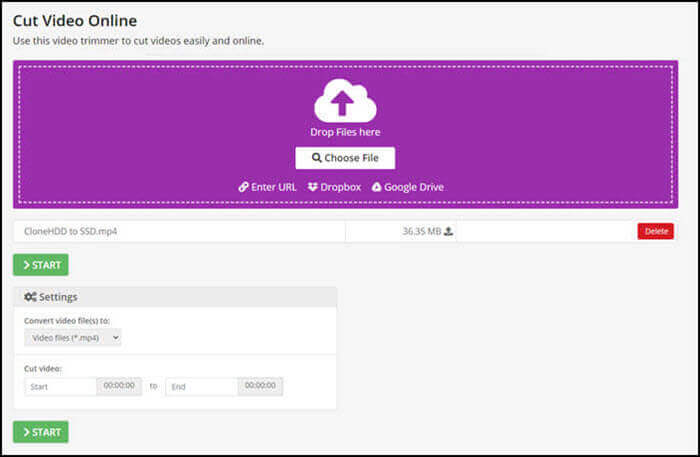 Pros:
Support many kinds of formats
Upload videos directly to cloud storage
Convert format while processing files
Cons:
It's not so convenient to find the tool you need
Enter the time manually at which you need to split the video
123 APPs
123 APPs is also a collection of some online video editing tools, such as cutter, joiner, and converter of audio and video. Besides that, you can record audios and videos, too. 
It's more convenient for you to use than most other online editors. When you will cut a video, you can drag the cursor to choose the start point and endpoint directly, but some other tools can only set the timing by typing the number manually. 
It supports many formats, so you can use it to process your FLV videos.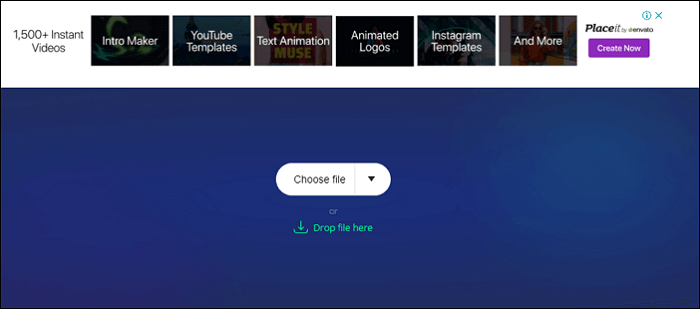 Pros:
The user interface is clear and concise
Import files from computer folder, Google Drive, and Dropbox
 Create iPhone ringtones
Cons:
The highest output quality is only 720p
Can only export MP4 files
Conclusion
As we know, all those FLV editors in this post can help you deal with the video clips in FLV. But just as each of them has their own traits, different people need different tools. However, EaseUS Video Editor has the widest applicability. Whether you are a beginner or expert in video editing, it can affect your works.