Top 10 Best Video Trimmers to Cut and Trim Videos on Windows/Mac/Online

Jane Zhou updated on Mar 22, 2021 to Video Editing Tips | How-to Articles
Sometimes, you may want to cut your lengthy videos into shorter and sweet clips. There are many other reasons why you may want to do it. While some people trim their videos to get rid of the unwanted and fluffy content, others do it to make their videos compatible with various social media platforms' requirements. Regardless of why you want to do it, there are a ton of video trimmers available on the Internet to help you do the task.
With so many video trimmers available for various platforms, it is now easier to cut your videos than ever. You can simply load your video file into any of these tools, specify where you want to cut or trim it, and the tool will do it for you. It is as simple as that.
If you have never trimmed a video on your computer before, the following are some of the handpicked tools we recommend you to use on your device:
Using these tools, you can cut and trim videos on any of your compatible machines without any hassle.
Top 10 Best Free Video Trimmer for Windows 10/Mac/Online
Now that you know what some of the tools you can use to cut your videos are, it is worth learning a bit more about them, so you know what exactly they have in store for you. You may be looking for some extra features in these video cutter tools, and here we give you a brief of each software.
Top 1. EaseUS Video Editor (Windows 10/8/7)
EaseUS Video Editor is one of the best software you can ever use to cut or trim videos on your Windows-based computers. Unlike other apps, it eliminates the hassle to go through some complex steps to load your video and then cut it. It follows a straightforward procedure to help you trim your videos as easily as possible.
Whether it is a cat video that you want to cut down to 30 seconds to make it social platform compatible, or you have an action video with some unnecessary content in it, EaseUS Video Editor will take care of it and let you get rid of those scenes from your videos.
Some of the features the app has to offer regarding trimming videos:
Software Features:
Add multiple videos to the software at once
Support for almost all video formats
Enable you to trim video in Windows 10/8/7
One-click trimming
Save trimmed video in multiple formats
Easy, safe, and quick
You will hardly find any software that helps you cut your videos as easily as the EaseUS Video Editor does. What's more, it works great on some of the low-end machines as well, and so you do not necessarily need a high-spec computer to use it.
How to Trim Videos using EaseUS Video Editor:
While you will hardly need any steps to use this software to cut your videos, we thought some quick steps will speed up your video trimming process. The following are the steps you can follow to quickly and easily cut your videos with this tool.
Step 1. Import videos and add to timeline
You must select the right aspect ratio for the video when you create the project. Then import the videos, drop them on the timeline. You can add one or multiple videos.

Step 2. Trim videos
Select the playhead (vertical line) on the timeline and then drag it to the point from where you want to trim the video. First, split, and then drag using the mouse to the position where you want to cut the video. Later split again to finalize the video clip. You can trim video without splitting as well. All you need to do is grab the start or end part of the video and then drag it to the required length.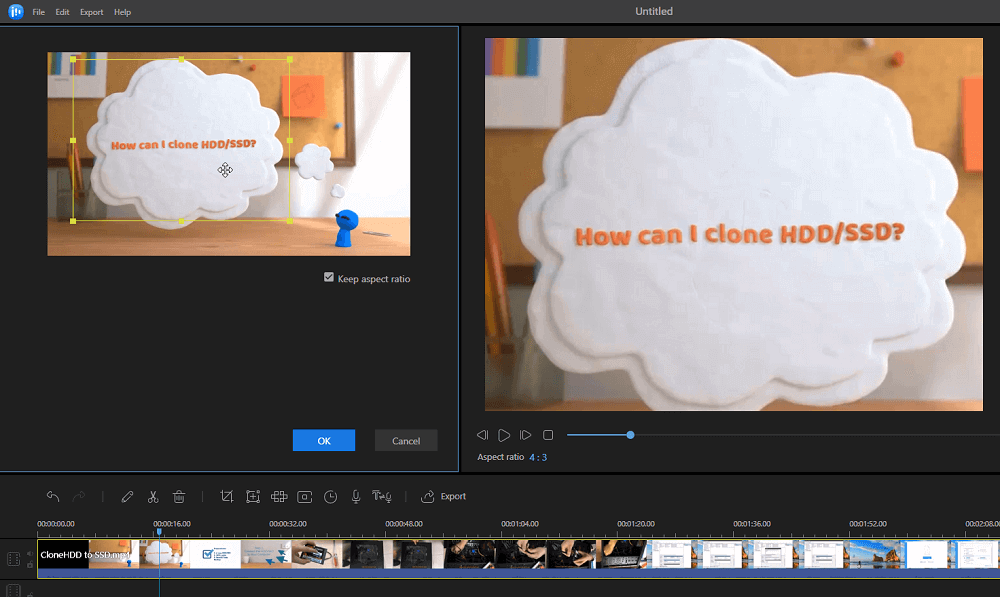 Besides, you can also add required effects, transitions, voice-over, and other features to the video.
Step 3. Export Video
Now that you are ready, its time to export the video in the video, audio, or upload to the social platform. Make sure to configure the quality and resolution of the video. EaseUS Video Editor is easier to use and offers professional video editing features. Not only can you split, edit, but you can also trim and crop the videos. Not to forget the visual effects you get for quality video production.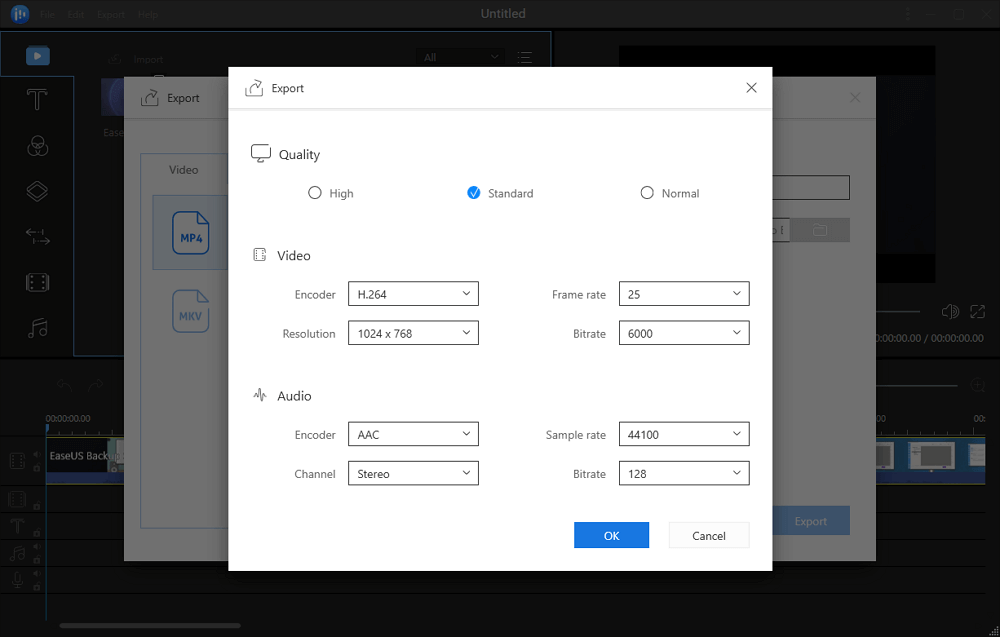 Top 2. Windows Built-in Video Editor (Windows 10)
Very few people know that your Windows 10 computer comes with a video editor. It is hidden from the main options and is located in the Photos app on your computer. It comes preloaded with all the basic tools you need to edit your videos including a tool to trim your video files.

This trim feature lets you add your videos to the app and then trim them at whatever play times you want. You can then save the trimmed video file directly to a folder on your Windows computer.
No need to download or install
Precisely cut or trim your videos
Preview your trimmed video
Pros:
The simple and basic interface
Easy to use options
Less resource-intensive
Cons:
Does not offer advanced cutting features
Top 3. VLC Media Player (Windows XP/Vista/7/8/10)
VLC Media Player has long been used as a music and video player app but it can do much more than that. There are many hidden features in the app that you can reveal to get more done with it on your Windows machine. One of these features helps you trim videos on your PC.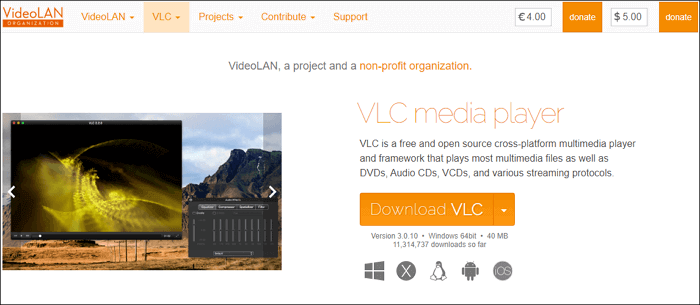 You can use the feature to load your file in the app and then specify how you want to trim it down. VLC will then do what it needs to do to remove the trimmed parts from your file and give you the video file that you were looking for.
Features:
Hotkeys to cut videos
Free and open-source
Lightweight
Pros:
Easy to use for beginners
Quick trimming process
Cons:
Bandicut Video Cutter's main aim is to help you cut and join videos on your computers. Since the app focuses on this sole purpose, it gives you more features and flexibility for trimming your videos than any other tool. You can experience this for yourself by downloading and installing the app on your computer.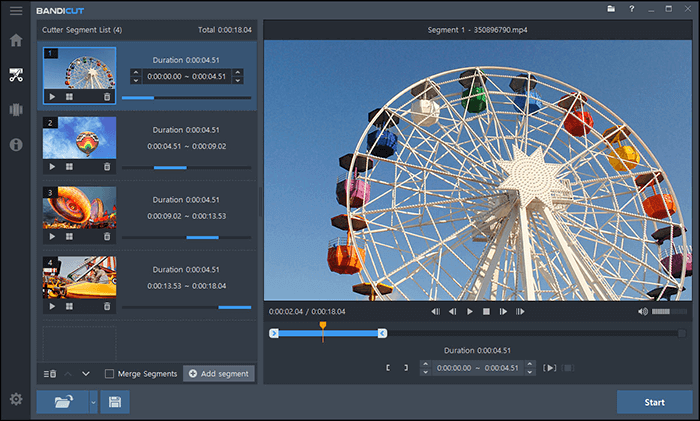 There are several ways to cut your videos with this app. You can either cut a single segment that you found unnecessary in your video, or you can split your video into multiple parts and then select and delete the part that you no longer need.
Features:
Multiple video trimming options
Split and join videos
No loss in quality of the video
Pros:
User-friendly interface
No expertise required
Hardware accelerated
Cons:
It can get overwhelming for simple video cutting tasks
Top 5. QuickTime Player (Mac)
Apple ensures that Mac and iOS users do not need to go hunting for tools, and so it has included many useful apps in their devices' operating systems. Your Mac has an app called QuickTime Player that, besides allowing you to play your media files, helps you to trim your video files as well.
Most people know it as a media player app, but it does more than that. All you need to do is give it the video file you want to trim, and it will let you do it. You can then save the trimmed file on your Mac from within the same app.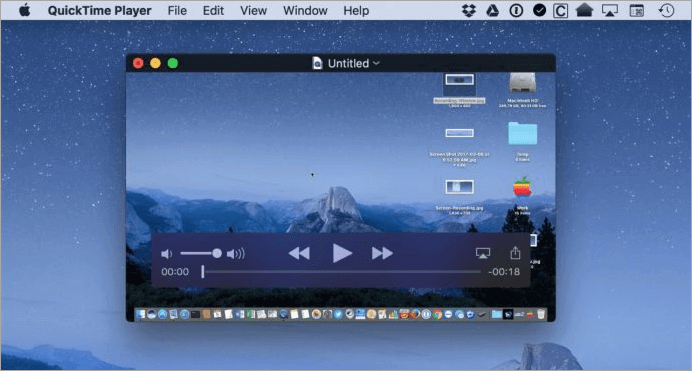 Features:
Comes built-in with the Macs
Easy to locate the trim option
Lossless video cutting
Pros:
Supports keyboard shortcuts
Lightweight on your Mac resources
Fast video trimming
Cons:
Only basic trimming options are available
Top 6. iMovie (Mac)
If you do not already know, Apple has developed a video editing app solely for iOS and Mac users. It is called iMovie, and it allows you to edit and trim videos on your Mac with extreme ease. You can grab the app for free from the official Mac App Store and use it to start cutting your videos.
It follows the timeline approach like many other video editing software and lets you load your file on the timeline to cut it then. You can precisely set the markers where you want to trim your video, and the app will only cut from that part.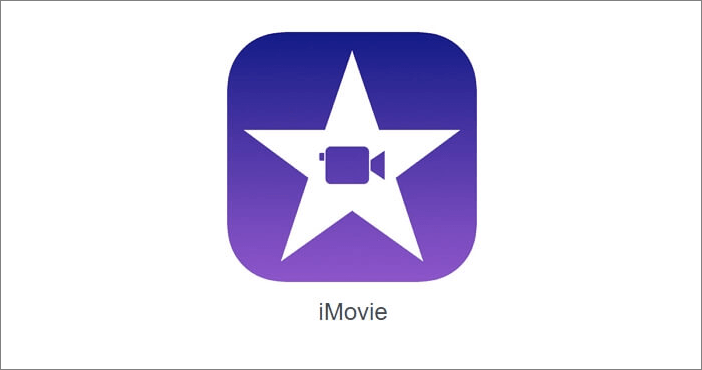 Features:
Load videos from almost any format
Precision-level video trimming
Save trimmed video to your computer to upload online
Pros:
Integrates very well with the macOS
Keyboard shortcuts make cutting faster
Many other editing options
Cons:
It does not offer many formats to save your trimmed videos
If you are only looking for software that can help you cut or trim videos on your Mac, then 1-click Video Cutter Joiner could be an excellent option for you. It does not have many other features because it only focuses on helping you get rid of the unwanted parts from your video files.
It comes preloaded with options like trimming videos, merging videos, and splitting videos. These are some of the essential features you would need to cut your videos. Once you have loaded your video in the app, you can specify how you want to trim it and view the live preview as well.
Features:
Multiple cutting and splitting options
Easy to use markers
Split videos if you want
Pros:
Video trimming focused app
Live previews
Modern interface
Cons:
Occasional issues with the audio part of the video
If you have several videos lying around waiting to be trimmed, then it is recommended that you get an offline software to do the task. However, if you only need to cut videos occasionally, then it is a good idea to use a video trimmer online. The Online Video Cutter is one of the online tools you can use to cut and trim your videos on the web.
You do not need to pay anything to create any accounts. You just need to visit the tool's website, upload your video, specify the way you want to cut it, and the tool will do it for you. It only takes a few minutes to trim your videos and then you can download the file back to your computer.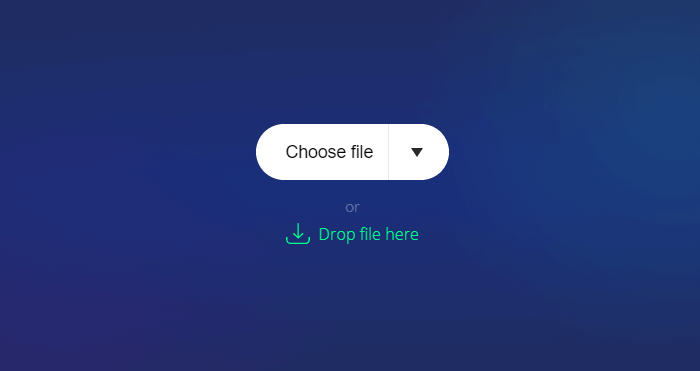 Features:
Drag and drop support
Upload video from any format
Choose the quality of your trimmed video
Pros:
Drag and drop your videos for trimming
Only a single or dual-clicks to cut your video
Automatic file deletion after trimming
Cons:
Not ideal for large video files
If you hate learning new tools to use them, then Clideo Video Cutter is a boon for you. It is extremely easy to use online utility that allows you to cut or trim your videos from your web browsers. It works from any modern browser that you have installed on your computer.
It offers a nice plain interface to help you add your files to the tool. When your file is uploaded, it presents to you all the features it has about trimming videos. You can then pick the tool you want and start cutting your video. The resulting file can be downloaded to your computer.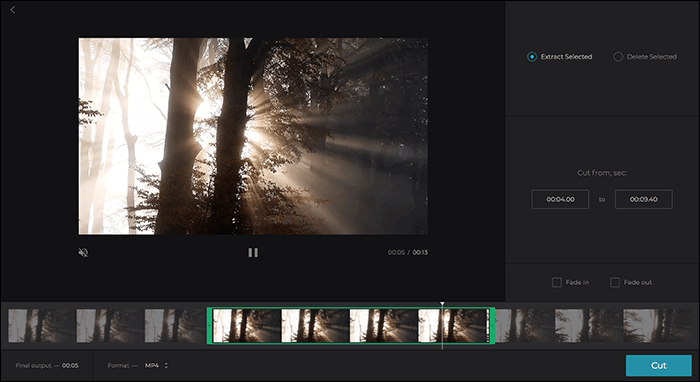 Features:
Quick video trimming
Supports all video formats
Web-based
Pros:
Clean layout
Export video in other formats
User-friendly interface
Cons:
Uploading files takes too long
Adobe has several products to help users visualize and tell their stories, and one of these online products is Adobe Spark. It comes with a video editing feature that lets you cut and trim videos from your web browsers. You only need an Adobe account, and you can start trimming your video files.
Since this web-based app relies on Adobe's robust infrastructure, you will hardly ever come across any errors, and everything just works flawlessly. You can import your video into this online tool, choose where you want to cut it, and Adobe Spark will do it for you.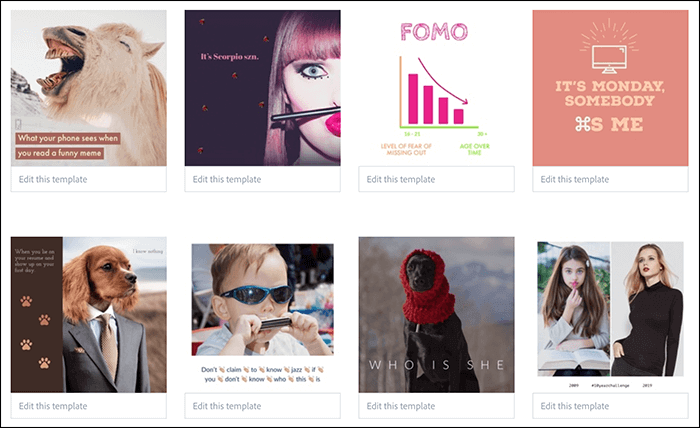 Features:
High uptime
Quickly add video files
Easy trimming option
Pros:
Trustable tool
Fully compatible in various browsers
Fast uploading and downloading speeds
Cons:
Adds a watermark to your videos
Conclusion
Video trimming is an essential skill in today's world, and you may need to do it at any point in time. Our listicle above helps you find some of the best video trimmers available out there to help you easily cut or trim videos on various of your devices. EaseUS Video Editor remains the best video trimmer for Windows 10 and other versions of the operating system. Its simplicity and ease of use have made it a popular choice for people wanting to cut their videos.