EaseUS backup freeware makes Windows 10 backup and restore easy
Windows 10 backup and restore is extremely important especially when you have problems with your computer. By creating a backup file of your computer, it can effectively help you protect your systems, apps, photos, and other important things.
Note: You can go to our solution page of Windows 10 upgrade for more information
Since Windows 10 backup and restore is so important that every user should pay much attention on it. But how can you manage it? Is it difficult? Actually, for average users who know little about computer, Windows 10 backup and restore is really not an easy task. But things will become quite different, if you use a reliable Windows 10 backup software.
EaseUS backup software is such as a tool that can make Windows 10 backup and restore as easy as 1-2-3. The program is available for system backup, hard drive backup, file backup, and more. You can choose any one of that backup option according to your need. The program can make sure that you can restore your files, systems, and apps on your computer from the previous backup file while data loss disaster occurs.
Simple steps for Windows 10 backup and restore
EaseUS Todo Backup Free is an affordable and free backup & recovery software enables users to backup system or files & restore it to the original state when a disaster happens. It is fully compatible with Windows 10. Here is a detailed guide that shows you how to manage Windows 10 backup and restore with this tool.
Step 1. Launch EaseUS Todo Backup and choose the backup option work best for you for different backup purpose.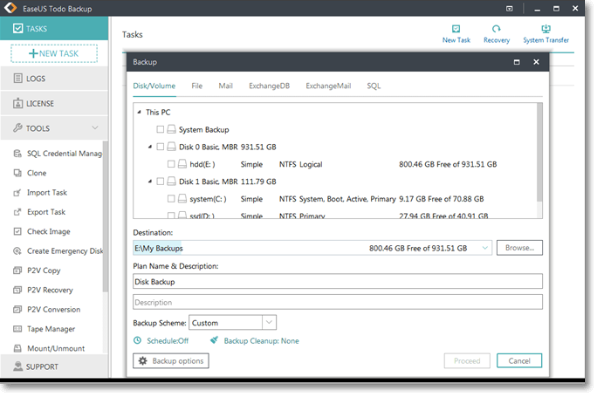 Step 2. Choose the system, hard drive, files or apps that you want to backup, and then select a destination where you want to store the backup file.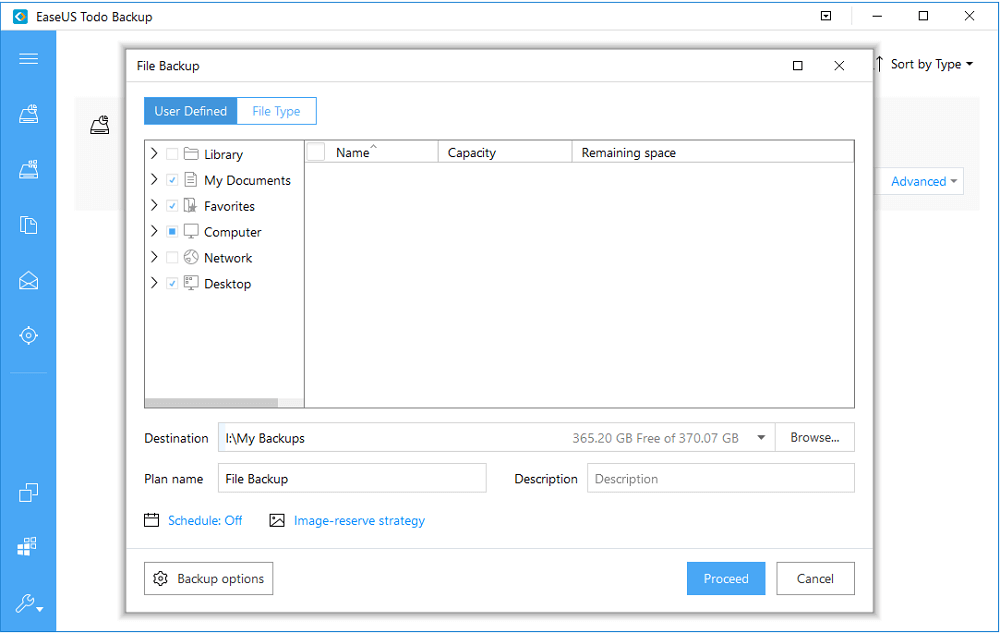 EaseUS Todo Backup is a professional backup software for Windows users. The program offers different versions for home users, business users and server users.