If you have an old PC with a mechanical hard drive that is starting to get slow, replacing it with an SSD is a cheap and easy way to get a big speed increase without having to buy a whole new computer. Solid-state drives have become all the rage in the recent years, all thanks to the unprecedented read/write speeds that completely outperform traditional hard-disk drives.
SSD VS HDD
| Comparison | SSD | HDD |
| --- | --- | --- |
| Access Time | 0.1 ms | 5.5~8.0ms |
| Random I/O Performance | 6000 io/s at least | 400 io/s at most |
| Reliability | less than 0.5% failure | 2%~5% failure rate |
| Energy Consumption | 2~5 watts | 6~15 watts |
| CPU Power | average I/O wait of 1% | average I/O wait of 7% |
| Input/Output request time | 20ms | 400ms~500ms |
| Backup Rates | 6h | 20h~24h |
A mechanical HDD will never offer data transfer speeds that an SSD will. Even a low-cost SSD will vastly outperform the leading HDDs. An HDD-only system will be slower to boot up, slower to open files, and slower to read and write files.
Things You'll Need
For not a whole lot of money and a couple of spare hours, you can breathe new life into your PC. You can accomplish this by installing a new SSD into your PC and migrate your Windows OS to it. This way you'll get faster boot, loading, and read/write speeds while retaining your large HDD for mass storage.
Tools:
A SATA Cable
A screwdriver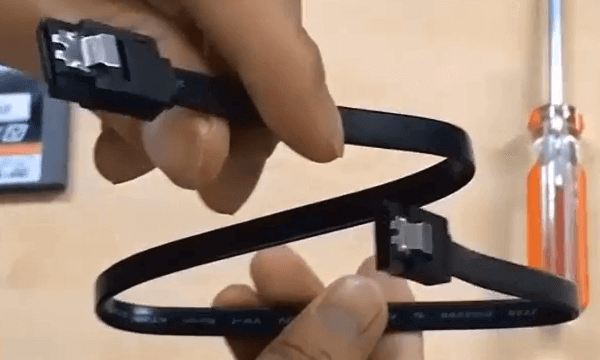 Its total capacity must exceed the used space on the system and boot drives.
The SSD must display as unallocated space in Disk Management (If not, delete all partitions).
It must be the same partition style as the source disk (by initializing the SSD or converting it to MBR/GPT).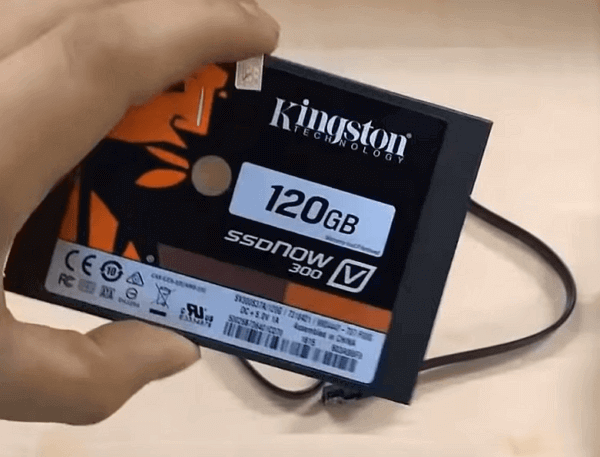 How to Get Windows on Your New SSD
There are two options to get Windows OS on a new SSD: clone your existing OS or a clean install Windows.
To Clone Windows to SSD:
This video provides all of the details for how to clone Windows to a new hard drive or SSD. If you'd prefer a step-by-step guide instead of a video, refer to migrate OS to SSD.
If still cannot boot from the new SSD after following all the steps and guidelines in the video and taking a look at some of the comments, relax, we've got you covered. You can simply unplug your old system disk from PC, and set the computer to boot from the new SSD/HDD. If the cloned SSD still won't boot, a collection of troubleshooting tips are offered in the linked article.
Then you should be able to see your system running on new disk again. And you can also insert the old disk into your computer and delete the old system partition if you want to use your old disk as a data disk.
To Clean Install Windows 10/8/7:
Doing a clean install of Windows 10 will wipe it clean and start again factory fresh on your new SSD. Click the linked article to get a full tutorial on how to clean install Windows.
Doing a clean install of Windows 10 involves creating bootable media on a USB stick or DVD and booting to it from your PCs BIOS. Prepare a USB drive in advance.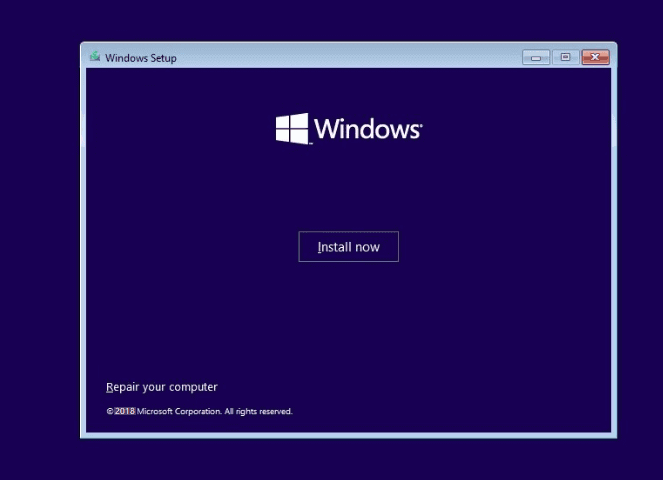 How to Speed up the HDD
Even though HDDs are significantly slower, one thing they're very good for is being used as mass storage. Now you have a speedy SSD acting as your boot drive for Windows and your main applications, you can keep all your files and less frequently used apps and games on it.
To use it as mass storage you need to delete the old Windows partition the drive into one mass volume. It's really easy and Windows 10's built-in Disk Utility app is all you need. It is also a nice choice to just format the hard drive if you want to keep it as a data disk But remember to back up any important data before you format.
Final Words
There are many ways that you can try to speed up an old computer, but none will be quite as immediate and dramatic as switching to an SSD from an HDD-only system. The performance to price ratio makes it an extremely great value. A boot SSD is definitely something you should have in your system.