Why you need a USB pen drive bootable software?
As many users have experienced, Windows system sometimes is prone to be corrupted and then crash and stop working due to various reasons. As a consequence, the PC will fail to boot and the hard drive data will become inaccessible. This problem usually makes users who are urgent to work with their PC or view their important data crazy!
What if you have a Windows bootable USB drive? If it is the case, congratulations! Just go to BIOS, change the boot sequence, and then you can start up your PC properly from the removable disk. By this way, the problem will be fixed with ease. But here another problem comes out. How can you create a Windows bootable USB drive? Here, a USB pen drive bootable software is needed for help.
Download the best bootable USB pen drive software
Even MicroSoftware offers users a Windows media creation tool that allows them to burn Windows ISO image files to USB or DVD to manage the job, it is still too difficult for "computer idiocy" to operate. Here, you need a reliable third-party USB bootable software which can make the job easier.
Fortunately, there is a large number of third-party bootable pen drive software created to help. Among them, EaseUS Windows backup software stands out for a list of advanced & flexible features and easy-to-use feature. With it, you are allowed to create a portable Windows USB drive in simple clicks.
How to use EaseUS bootable USB pen drive software
First, download and install EaseUS bootable USB pen drive software on a working computer, insert a blank USB drive or disc into the PC and then take the following steps:
Step 1. Insert a blank USB drive into a working computer, launch EaseUS bootable pen drive software and click System Clone.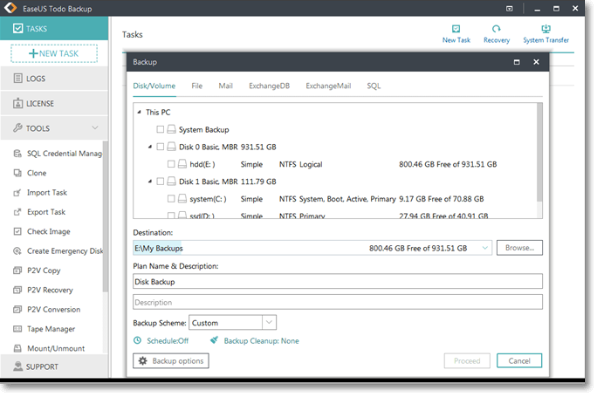 Step 2. Choose the USB drive as the destination disk to clone system disk (Please make sure that your USB drive is bigger than the source disk). Open Advanced options menu and then click Create Portable Windows USB drive option. Finally, click Next. to continue.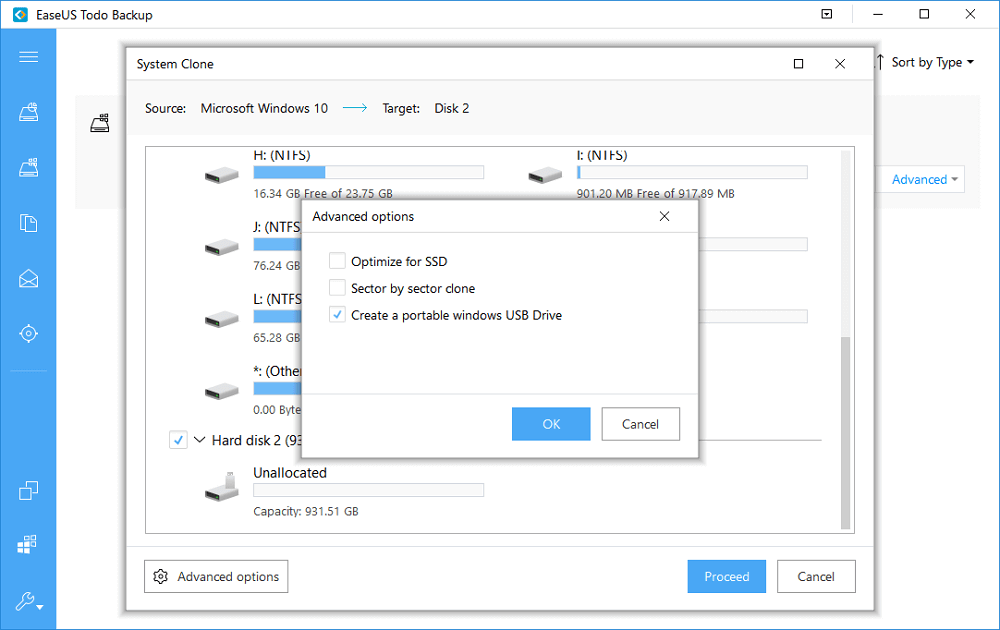 Wait until the Windows bootable USB is successfully made. Then, you can use it on any computer so that you can easily access the system and important data after it came across trouble on boot.