The Xbox 360 has been around for over a decade now, it's getting old undoubtedly. The majority of Xbox 360 players have upgraded or have been thinking to upgrade to Xbox One, the new generation priced higher but lighter, faster and superior, letting players stroll happily in the gaming world. The big question raised by most people is how to upgrade Xbox 360 to Xbox One without losing data? In another word, how to move account information, privacy settings, games, game saves, apps, movie and image files from old Xbox 360 console to the new Xbox One completely?
On this page, we'll tell you exactly what can you move and what can't be moved from the old to the new. If you desperately want to do the upgrade without losing anything, just jump over the first step and use EaseUS backup utility to clone Xbox 360 hard drive to Xbox One hard drive.
STEP 1. Sign in to Xbox One with your Microsoft account
When you set up an Xbox One console and sign in with your Microsoft account, everything listed in the "What moves to Xbox One?" section is transferred from Xbox 360 to your Xbox One console. Let's see what is transferred and what is not.
Data
Transferred or not

Profile

Yes

Account information

Yes

Family relationships

Yes

Privacy settings

Yes

Groove

Yes

Movies and TV

Yes

some games, game

saves

and apps

No
STEP 2. Download disk cloning software to Upgrade Xbox console
Since Xbox 360 games are playable on Xbox One, players would not accept that some of their favourite games and the game saves can not be migrated, although Microsoft has made it easier than ever to upgrade Xbox 360 to Xbox with most of the information.
In such a case, why not try the other possible solution? Have you ever thought about cloning Xbox 360 hard drive to Xbox One drive? It's the best way to upgrade hard disk without losing everything on the original drive.
Download EaseUS Windows backup software, which offers the powerful disk cloning feature, and follow the guide below to copy/clone the source drive (Xbox 360) to the target drive (Xbox One) so as to upgrade Xbox 360 hard drive to Xbox One hard drive while keeps everything.
1. Launch EaseUS Todo Backup and choose "Clone" on the main window.
2. Select the source disk you want to clone (Xbox 360 hard drive)and then click "Next" in the Disk/Partition Clone windows.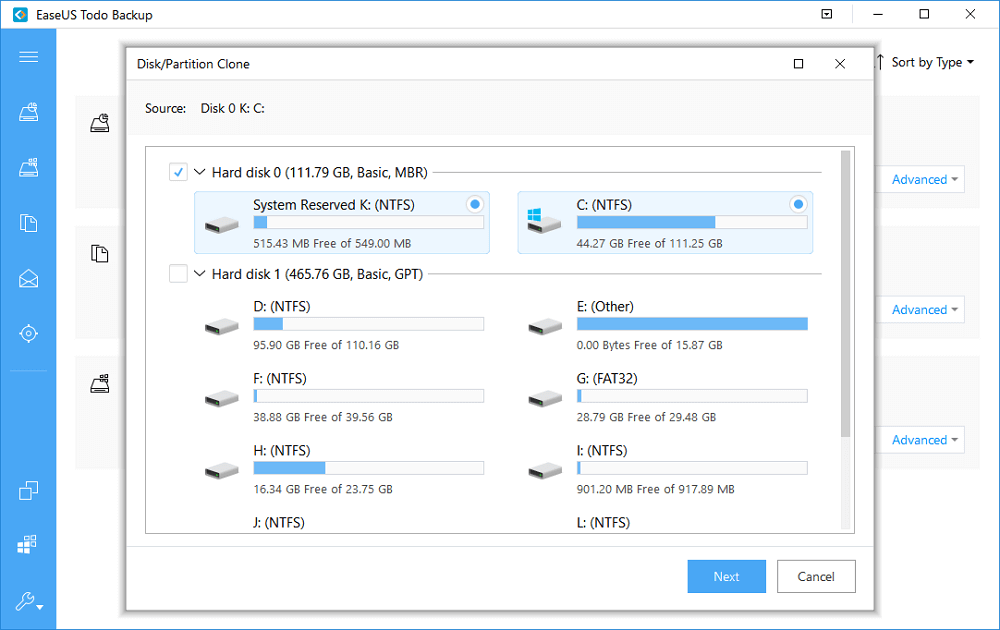 3. Select the destination disk (Xbox One hard drive)and then click "Next". Here Sector by sector clone option enables you to clone all sectors from source disk to destination disk.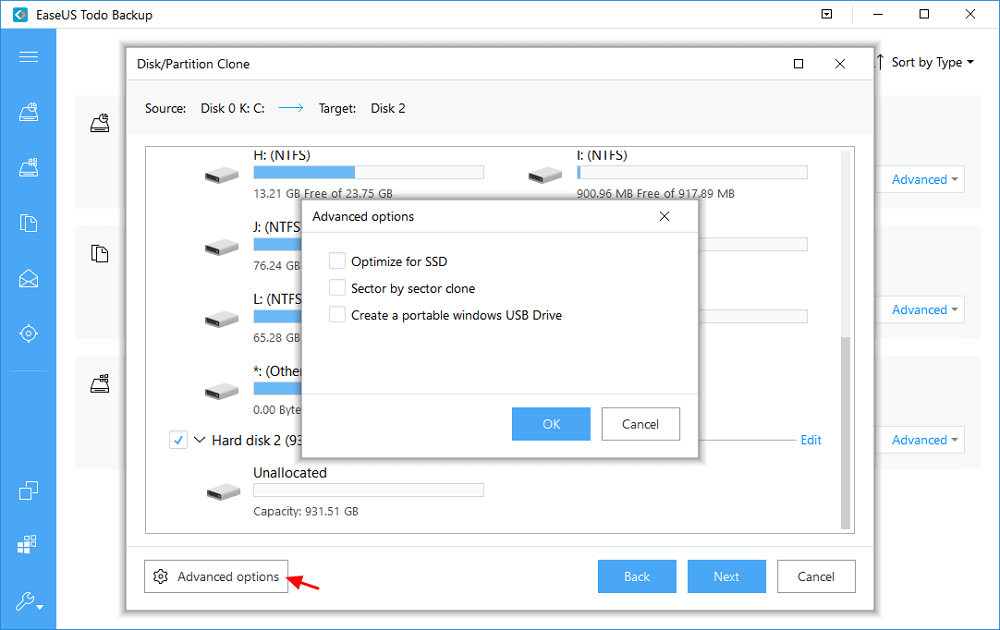 4. Click Proceed to execute the disk cloning.
By cloning hard drive, you'll gain two identical hard drive with the exact same data and information. That's how EaseUS Todo Backup allows you to upgrade Xbox 360 hard drive to Xbox One hard drive with no data loss worries.