System partition out of disk space is a common problem for all computer users. It may cause the computer to run extremely slowly. The most frequent way is to extend system partition with a free partition manager software. But what if your system disk is used up?
"I want to copy my Windows 8 hard drive to a new hard drive and have my PC boot from the new hard drive. Which is the best, not necessarily, a downloadable program to use for simplicity? Thanks in advance for any advice."
All computer users will have to increase the overall capacity of their computers sooner or later. After buying a new hard drive with desirable storage space you ever hoped for, how to transfer entire OS hard drive to new hard drive? I don't think you are willing to spend a lot of time reinstalling the OS and all applications again on the new hard disk. To transfer os to a new larger hard drive without reinstalling operating system and applications can be an ideal choice.
Unlike hard disk containing common data, hard disk with applications installed on can't move or transfer data by simply Ctrl + C and Ctrl + V. Most of the time, you have to reinstall it once again otherwise it will not work.
If you plan to transfer OS to the new hard drive and enable it to run effectively. You'd better download a disk clone software which has an intuitive interface and simple steps. EaseUS Todo Backup is a disk clone and backup & recovery software, which enables you to transfer OS to new hard drive with a few clicks.
How to Transfer OS to New Hard Drive with EaseUS Todo Backup
Both the video guide and the detailed steps are provided for you. Follow either of them to get things done.
Video Tutorial: Transfer OS to New Hard Drive
Step-by-step Guide: Transfer OS to New Hard Drive
Step 1. Launch EaseUS Todo Backup and click "System Clone". The current system (Windows 10) partition and boot partition will be automatically selected.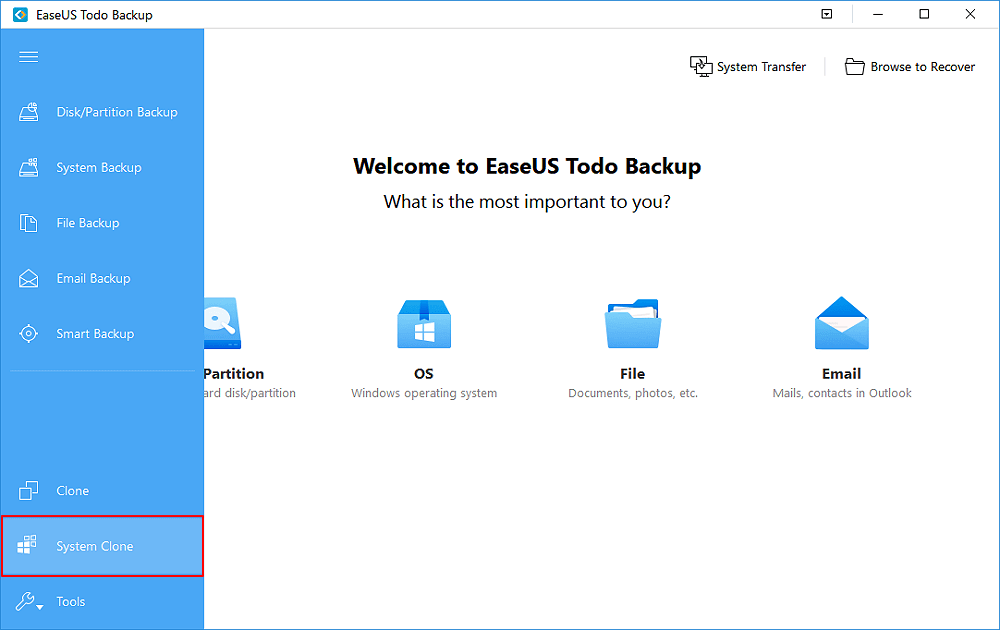 Tips: System Clone is not available for use under the condition that your system partition and boot partition are not on the same drive.
Step 2. Choose the target drive - It could be a hard drive or an SSD.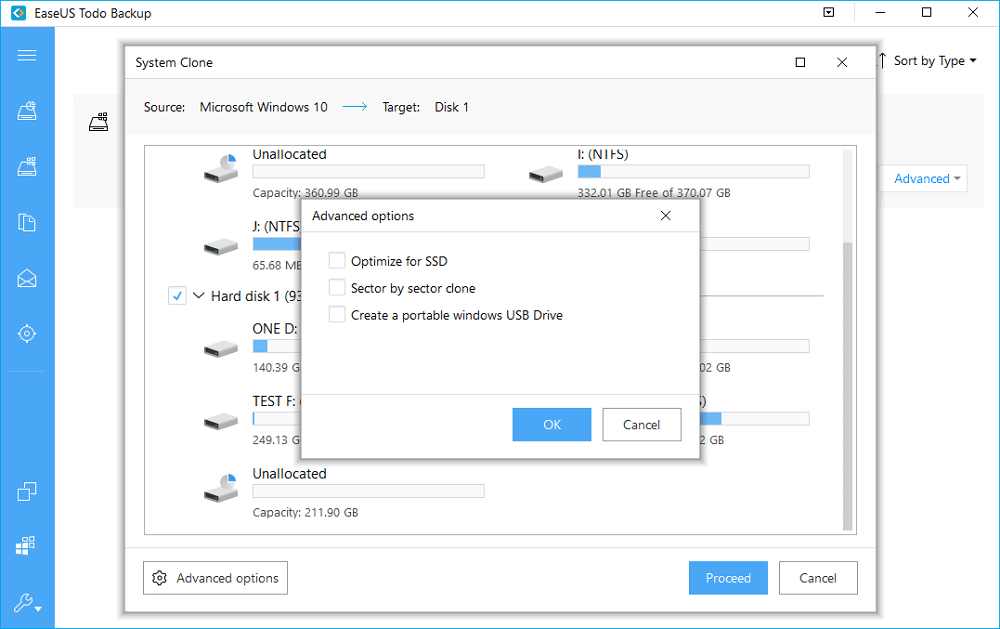 Step 3. Click "Proceed" to start cloning Windows 10.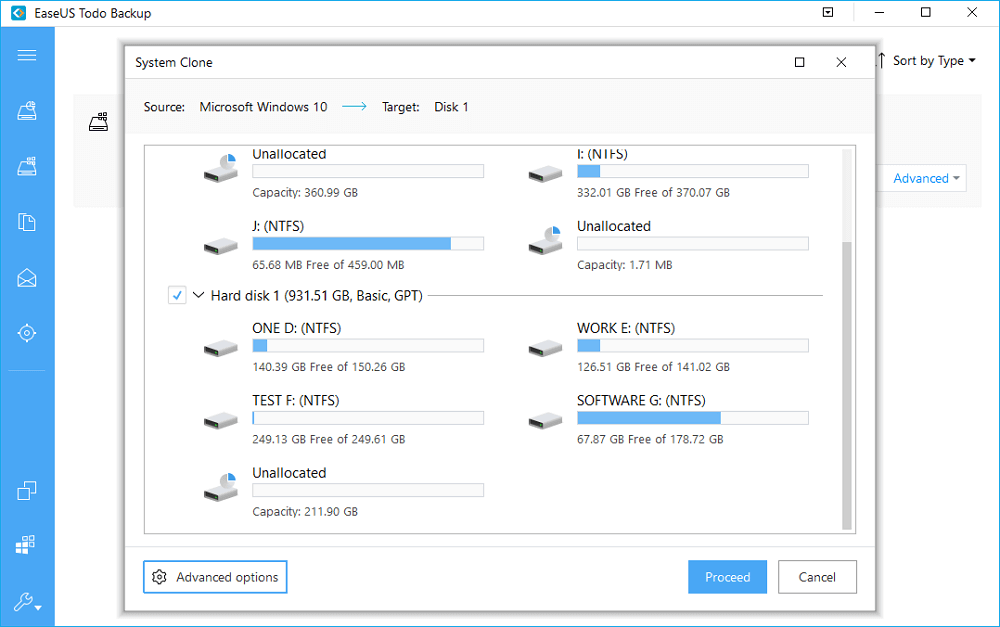 After the process is completed, please reboot your computer to your target drive.
After cloning, shut down the computer and remove source HDD.