One click backup software is available for all Windows
Since computer users in the modern society have learned the importance of backing up computer on a regular basis, for the purpose of protecting themselves from being destroyed by big events (I believe that nearly all of you have heard of the global ransomware epidemic this year of Wannacrypt and Bad Rabbit) or unpredictable natural disasters (water drowning, fire burning or simply computer fell apart), all the events are telling you why you should take a backup of everything you care about immediately. It won't be such a troublesome job as you thought, especially there is one-click backup software available, which make the backup life easier and simpler.
For example, EaseUS Todo Backup is an all-in-one backup utility that covers all the basic and advanced demands of copying files and system to a safe place, with a compressed backup image that takes less disk space than the source files.
Speaking of the one click feature, if you are only in the demand of doing some basic backup such as files and system, its free edition is good enough.
How to backup files and system within one click?
First of all, spend a minute to download and install EaseUS free backup software on your computer. Prepare your USB flash drive or memory card in advance in case that you're used to keeping the backup files out of the local hard drive.
Confirm to launch the software once it successfully installed, and now let's start with the fantastic one-click backup solutions.
Step 1. According to your own needs, select an option from Disk/partition backup, file backup, smart backup, system backup and others. Note that if you prefer a quick and easy file backup at a set time (2 hours), smart backup should fit you the best.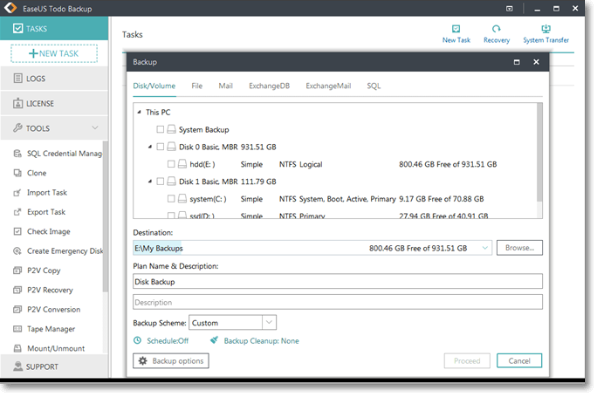 Step 2. Simply choose the objects you decided to backup by browsing the categories on the left pane, specify a location to store your backup image. Click Proceed.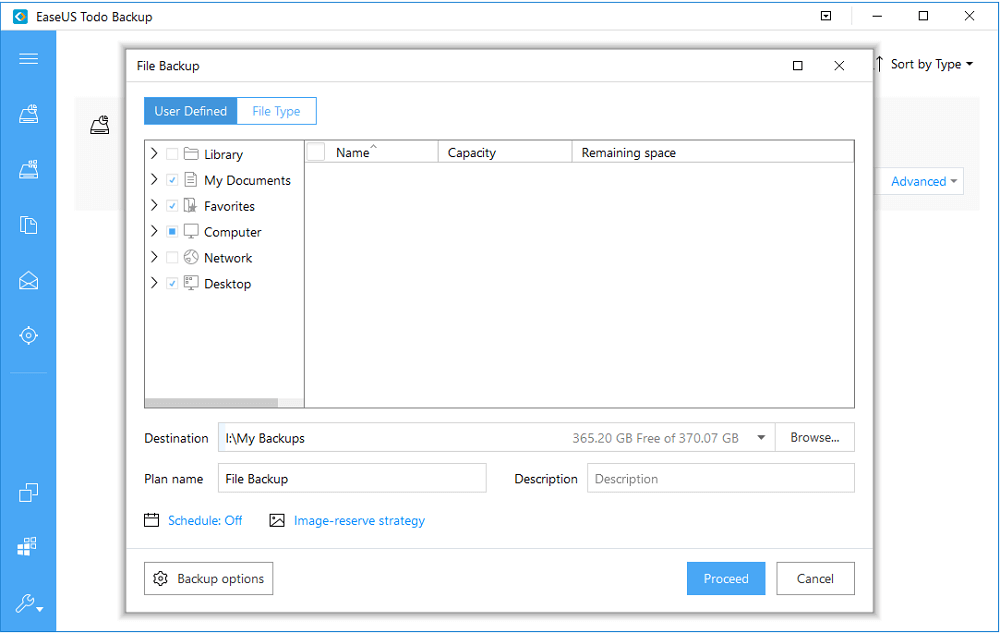 That's how EaseUS Todo Backup lets you quickly backup files and system by one click. It's truly an ideal backup program for users who're seeking a simplified yet flexible way of doing a backup.