Spending a whole day on migrating system to SSD has kept you from replacing HDD with SSD? No need to take 1 day or any longer to finish the upgrade. EaseUS Todo Backup can clone HDD to efficiently SSD directly instead of creating an image like other system migration software, so as to save your valuable time.
Reasons for migrating system from HDD with SSD
Boot and shut down PC faster than Traditional hard drive
Take less time to start and operate application
Data access and written in are instant - no need to wait for platter to spin around
No vibration or noise when it works
Not sensitive to vibrations or shock - minimize data lost
How to migrate system to SSD with EaseUS Todo Backup?
1. Launch EaseUS Todo Backup and click Clone.
2. Select source disk you want to clone.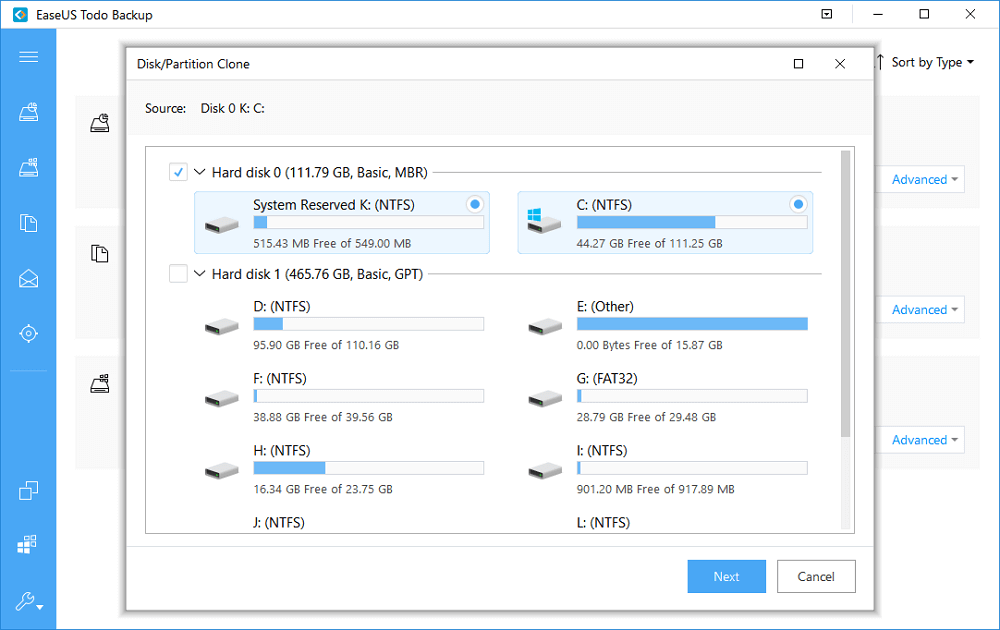 3. Select the destination disk: new SSD. (Sector by sector clone option in Advanced options enables you to clone all sectors from source disk to destination disk.) Tick "Optimize for SSD" option.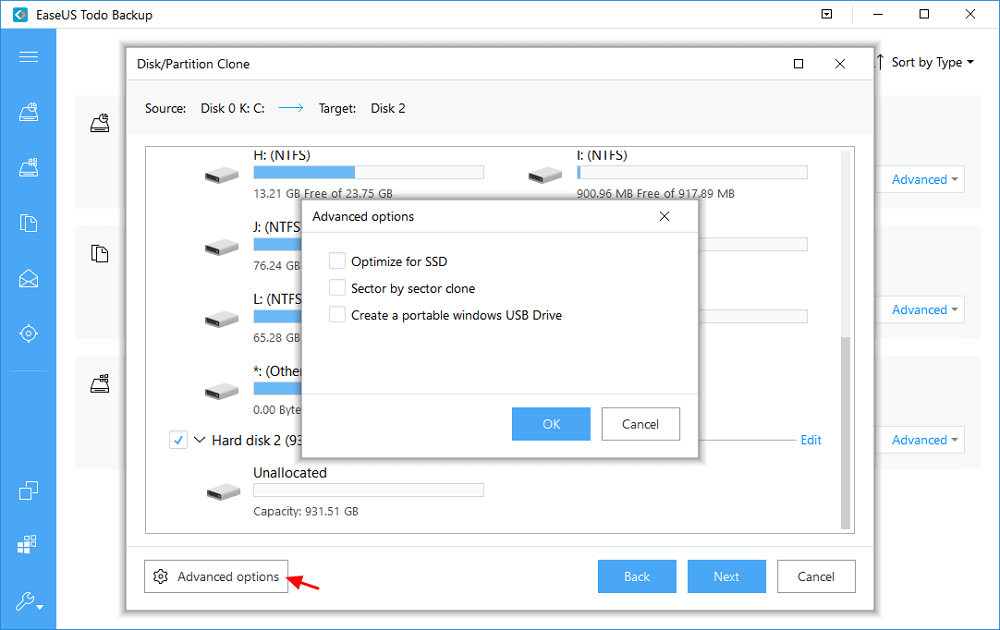 4. Preview the disk layout after cloning.
5. Click Proceed to execute cloning.
6. After cloning, shut down the computer and remove HDD.
Follow these simple steps, you can migrate Widnows system from HDD to new SSD with EaseUS Todo Backup easily. Besides, EaseUS Todo Backup can also back up and restore the Windows OS and data on your HDD and SSD.