How to make a full backup of c drive data before formatting
My computer started malfunctioning, so I have to format c drive (where the system data is kept), which is the only way to get it back to normal. However, besides system data, I saved internet downloads, documents, applications and many other files on c drive too. So backup c drive programs and files before formatting without any data loss?
Most people I know tend to transfer c drive data to other partitions, or perhaps copy all the data to an external hard drive. These behaviours of protecting data from formatting might help, but can't be said as a wise choice. Why is that?
c drive is what we called the "system drive". computer's booting problem is usually resulting from system data error or system drive error. If users just simply move the system data to other places, it is very likely that the machine can not boot properly, or some programs can not run as usual. What should be the best backup alternative then?
Free backup alternative with 100% guarantee to data security & intact stability
EaseUS free backup software, as demand, becomes the best free backup alternative. This backup program has been serving clients for over a decade, enjoying great reputation in ease of use, secure backup of hard disks, files, emails and more. Now let's take a look at how to take a full backup of c drive data. (Since you're taking backup of c drive, you can choose the first option of "Disk/Partition Backup" or just directly go to "System Backup". We suggest the latter option since the procedure goes faster.)
Step 1. Download and launch EaseUS Todo Backup.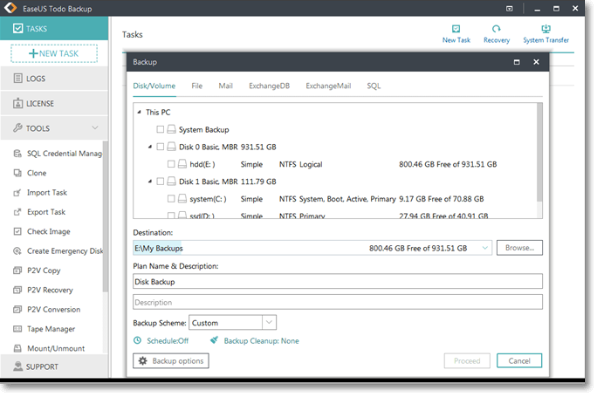 Step 2. Click "System Backup" to backup your Operating System (Windows 10/8/7).
Step 3. Select the backup destination, the software will choose the most suitable location by default.
Step 4. Click "Schedule" option to open the Backup Scheme window, here you can create a scheduled backup plan to back up your OS later, daily, weekly, monthly or upon an event. Then, your OS will be automatically backed up.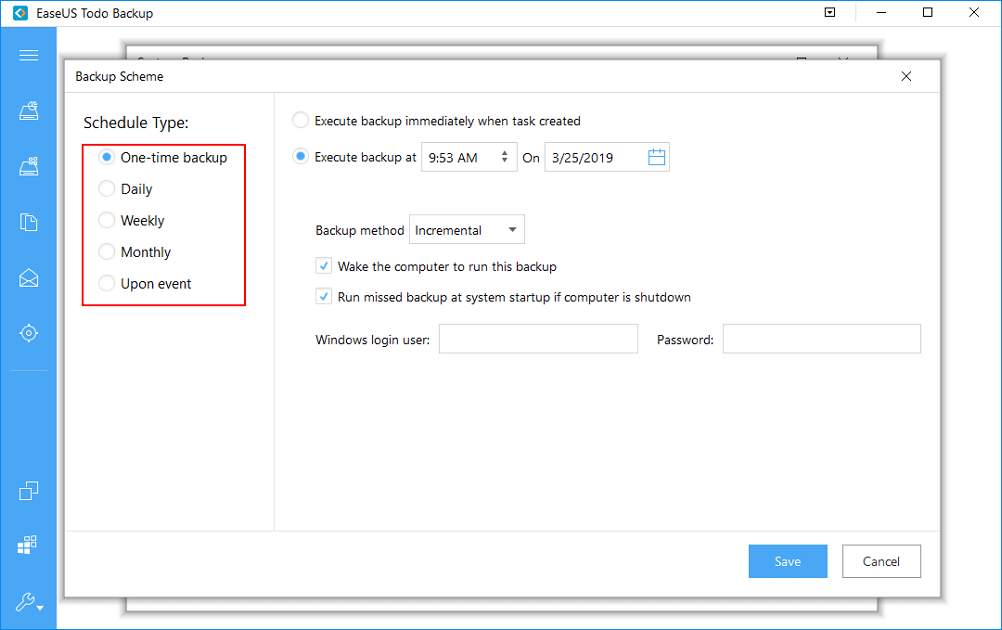 Step 5. Save all of the changes. Click "Proceed" to start Windows 10 system backup.