It's critical to have a bootable USB drive at hand, especially when the computer won't boot due to boot device not found error, or Windows gets stuck at scanning and repairing drive C and fails to boot eventually. Only trying to boot from USB can ease the worry when disasters come.
How to Create a Bootable USB Windows 10?
So first of all, to prepare well for Windows 10 operating system disasters that causes a computer dead, you must create a full system backup and make a Windows 10 bootable USB flash drive. That's the step one.
Instead of telling you how to use Windows Media Creation Tool to make installation media, we think that a third-party free USB image tool worths the recommendation even more. For example, EaseUS Todo Backup comes with complete features called "System backup" and "Create Emergency Disk", which meet the both demands of backing up OS and creating a bootable USB drive.
Guide: one-click system backup
Step 1. Download and install EaseUS free Windows backup software on a Windows 10 PC. Launch it after the successful installation.
Step 2. Connect your USB flash drive correctly to the computer.
Step 3. On the main window, you can start to protect your system by clicking System Backup.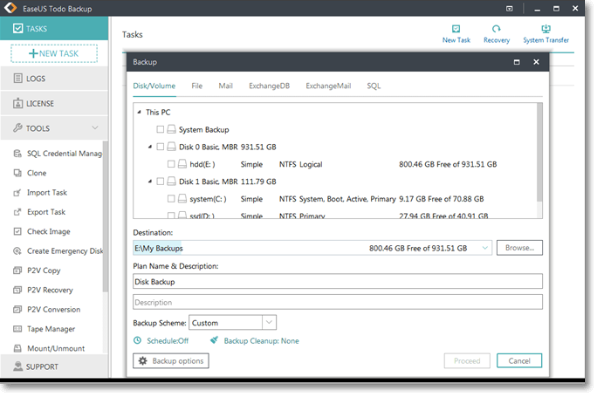 Step 4. The software will detect your Windows 10 operating system automatically. Complete the backup information and choose a backup location. For a better option, you can save the system backup image to the connected USB drive. Click "Proceed".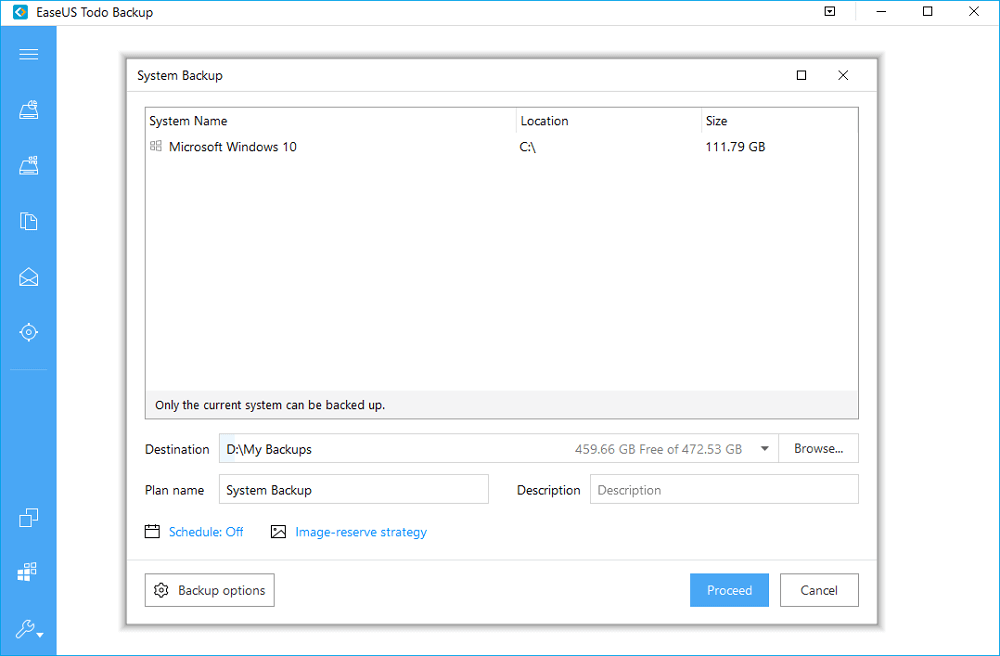 Guide: create bootable USB drive
Step 1. Click "Create Emergency Disk" guided by "Start protect your system with".
Step 2. Select "Create WinPE emergency disk" as the boot disk type.
Step 3. Select USB as the boot disk location. Click Proceed and wait until the task finished.
How to Boot from USB on a Windows 10 PC?
Now you got a EaseUS Todo Backup bootable USB drive. In case the system crashed someday due to update or virus attack and you can no longer access to it, the bootable USB comes to help.
Step 1. Connect the bootable USB drive to the dead Windows 10 PC. Long press F2 so as to get into the BIOS environment.
Step 2. There you can choose to boot from EaseUS Todo Backup bootable disk.
After turning on the PC, you'll be presented with EaseUS Todo Backup. That's the greatest part because you can restore Windows 10 to a normal state.
Simply choose the system backup image you've created and click Recovery, the computer will be restored to a healthy state without booting problem.