What's the best free Google Drive backup software?
If you happen to be Google Drive users and regularly back up files to Google Drive, it's a good chance to know a piece of Google Drive backup software, which enables you to back up everything to the Google cloud storage without making an effort.
EaseUS Todo Backup is considered as the best free backup software for Windows 10, 8.1, 8 and 7. Even if you're using older versions of Windows operating system, you can also rely on it.
To prevent unnecessary data loss, it's important to inform the habit of a regular computer backup. EaseUS Todo Backup is specialized backup and recovery software for helping millions of individuals and businesses to create backups of all the important data. With the popularity of some famous cloud storage, like Google Drive, OneDrive and DropBox, this solid backup software has been always optimized to offer the best cloud backup solution for its customers. Now, it's time to take a close look at how it facilitates Google Drive backup!
How to use the Google Drive backup software?
Step 1. Depending on your own backup demands, please select a backup option from Disk/partition Backup, File Backup, System Backup...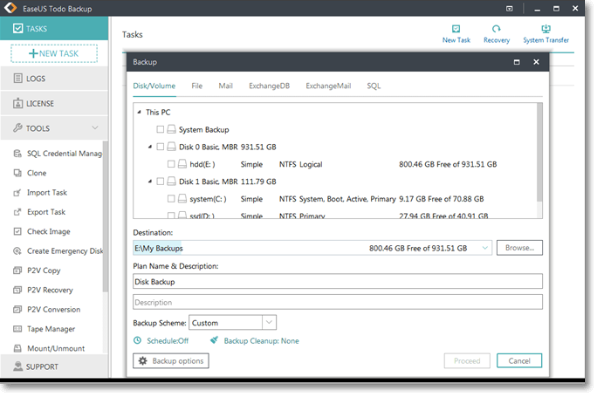 Step 2. Select the targets which you want to put them to the Google Drive. In the Destination area, click the folder icon.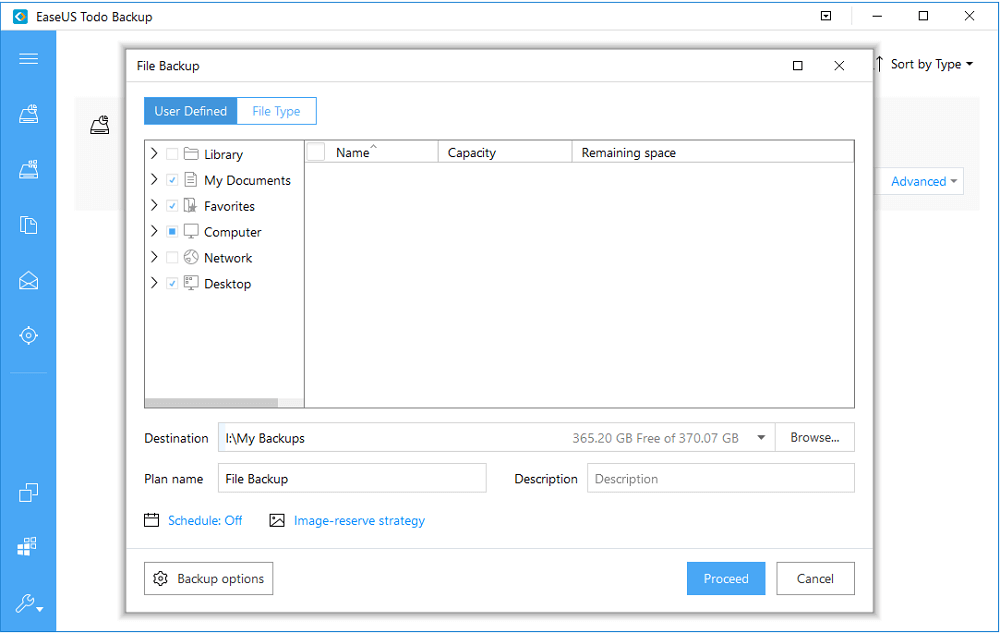 Step 3. As you can see, there are multiple choices for you to place the backup image, including the physical​ hard drive storage, Network drive and Cloud. Since you're trying to backup files to the Google Drive, click the Cloud Storage Service -> Add Cloud storage service.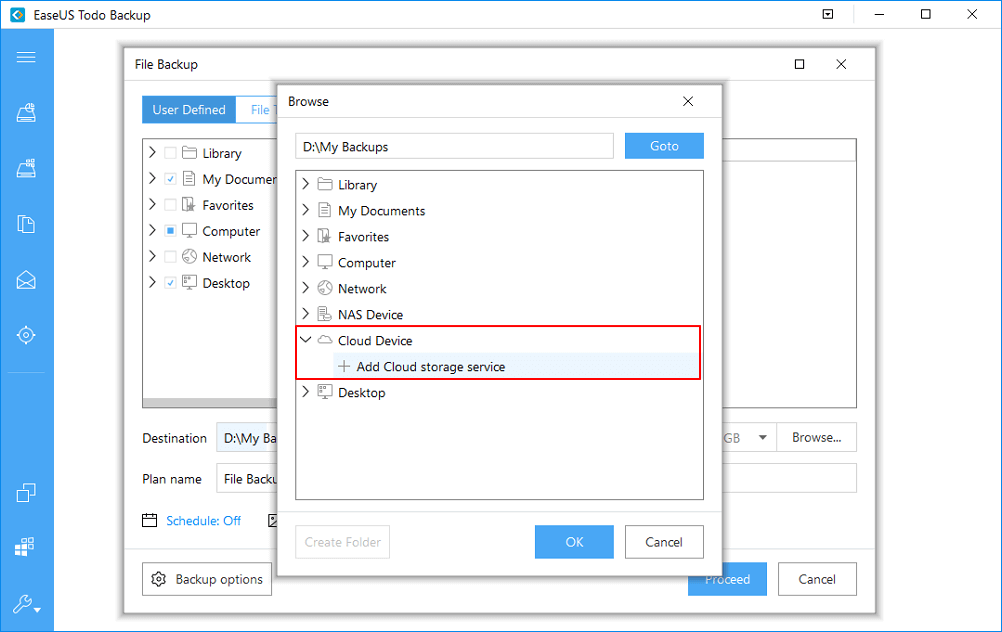 Step 4. Choose GoogleDrive.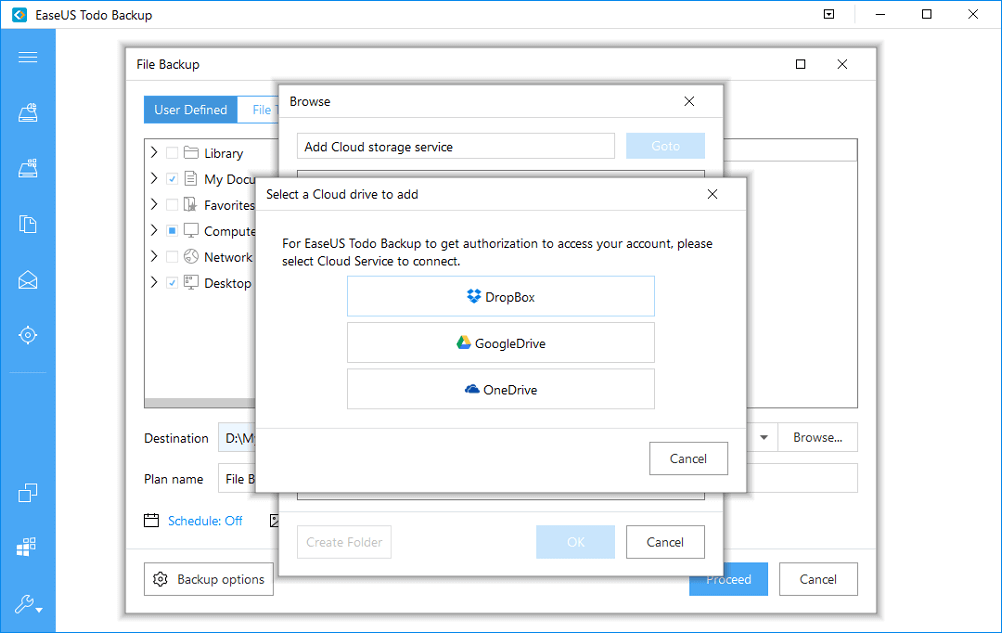 Step 5. Sign in the Google Drive cloud. Allow EaseUS Todo Backup to access your Cloud account and then click Proceed to backup all selected data into Cloud.