Go back to an earlier build not available, solutions?
"Hello there, I'm looking for help with Windows 10 rollback to a previous build. I recently got a Creators update on my PC, it's working with no problem until yesterday I found that half of my games can't play as usual. Thinking that the issue shall be resolved if reverting back to the version prior to the current update, but in the Recovery the option go back to an earlier build is not available. It says this option is no longer available because your PC was upgraded more than 10 days ago."
Must read about Windows 10 builds rollback rules
It's quite common for users demanding a Windows operating system downgrade, rollback or recover to a previous version using the recovery feature which can be found by the following path.
Settings > Update & Security > Recovery > Go back to an earlier build
And here's what you must read and clearly bear in mind!
Windows 10 supports a Rollback feature that allows its insiders to go back to the build of Windows 10 1607 Anniversary update and 1703 Creators update that installed on your PC prior to updating to the latest build.
Only note that you're given 10 days limit instead of 30 days as before to enjoy this feature. That's why users would be caught up in the situation where the go back to an earlier build not available, get started greyed out or the whole option is missing without showing up.
Do like this when Go back to an earlier build not available after 10 days
First of all, try to directly restore from a system backup which you previously created. Also, some computer professionals suggest a Windows.old folder recovery, by which you'll possibly get another chance, but that awaits practical verification. While at the same time, we find you another viable solution that would bring you back to the desired Windows build without reinstalling, even without a backup at hand.
It's system transfer from the other computer by the help of third-party Windows backup software, with its universal restore feature!
Basic requirements
The other computer running the Windows 10 build you'd like to install on your own machine.
Install EaseUS Todo Backup software on both computers.
A portable USB flash drive for system transfer.
Note: Since you've forgotten to create a system image in advance before updating to Windows 10 Fall Creators, you'll lose your personal settings and installed programs by System Recovery mentioned above.
Starting process - back up system
Ask a friend or a coworker whose computer is running the Windows build in accordance with your desire. Download and install EaseUS Todo Backup. After correctly connecting the USB drive to the computer, let's begin.
Step 1. Launch EaseUS Todo Backup and click System Backup.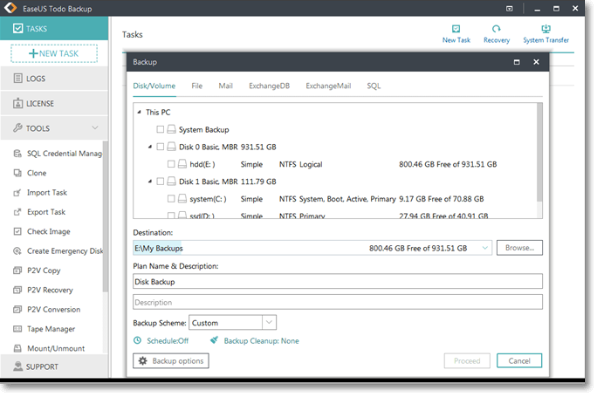 Step 2. The Windows system will be automatically detected and displayed on the System Backup window. Simply select the USB drive as the backup location. Click Proceed.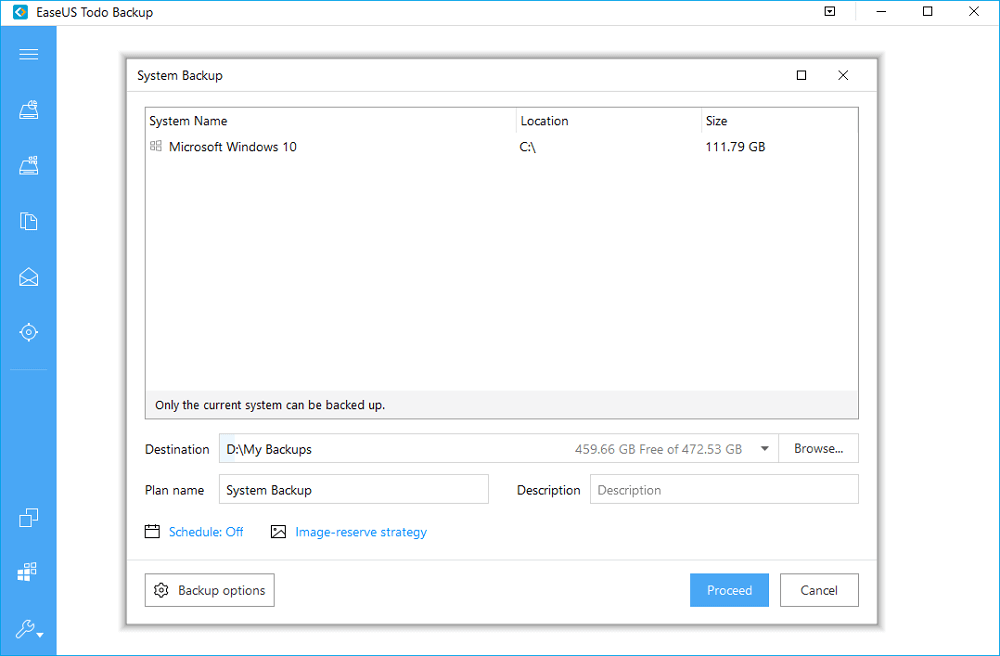 Soon the process will accomplish. Plug out the USB drive which carries the system configuration, settings, files and data on the borrowed computer.
Ending process - transfer system
Make sure that EaseUS Todo Backup is installed and the USB device is connected to your own computer in the same way. Before transferring system, backup important personal files on the system partition using the File Backup option.
Step 1. Launch EaseUS Todo Backup. On the home interface, directly click System Transfer.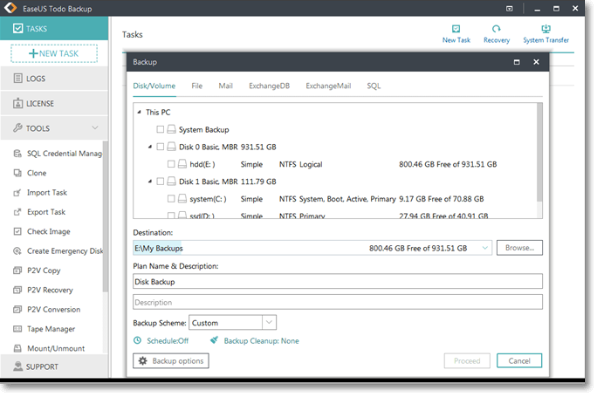 Step 2. Now select the system drive backup image you created before and recover it to this PC.
Step 3. Where do you want to restore the system? Select the drive location and click Proceed.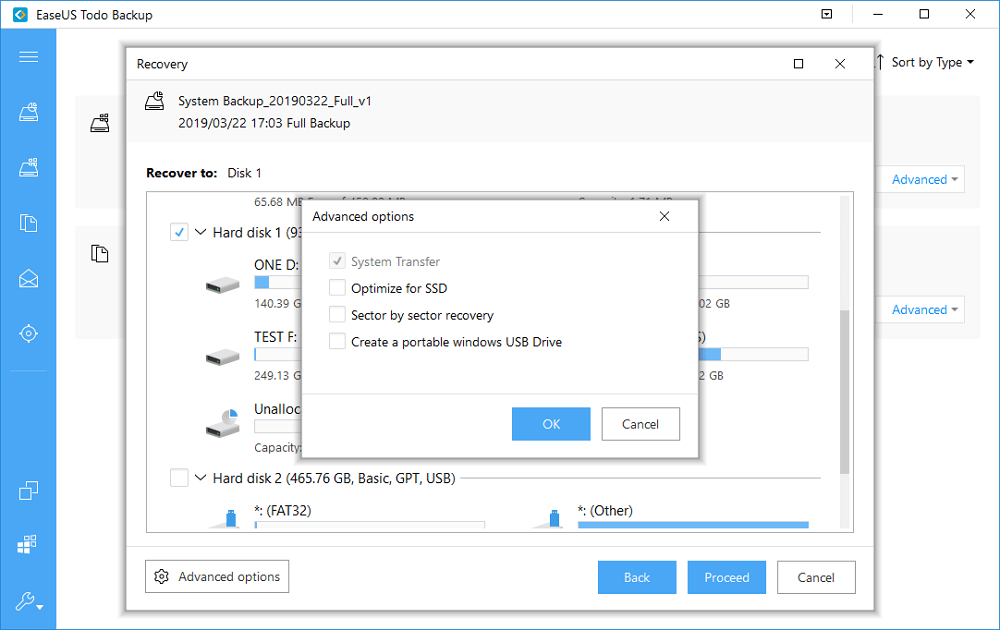 Tips:
1. If there are no drivers compatible with your hardware, you need to manually specify where to find the driver(s) for specific hardware.
2. If the boot and system partitions are not the same partition, you have to back up these two partitions and restore them during the process of restore.