Why you need Windows 10 Live Mail backup freeware?
Have you upgraded your computer to the newest Windows 10? Have you installed Windows Live Mail on the computer? If the answer is "yes", we recommend you to prepare a Windows 10 Live Mail backup freeware. It is the most efficient and easiest way for you to backup your Mail client settings in Windows 10.
As long as you have an available Windows Live Mail backup, things will become more convenient, whenever you facing a system problem and have to reinstall Windows or getting the settings and customization lost due to some reason. Otherwise, you have to manually reinstall Windows Live Mail and set up the settings all over again! So, the most important part for you to protect your Windows Live Mail settings is to find a reliable Windows 10 backup and restore software.
Backup Windows 10 Live Mail with EaseUS backup freeware
Having known the importance of Windows 10 Live Mail backup freeware, the next problem is how to find a reliable one. A powerful and user-friendly freeware can help you complete the Windows Live Mail backup job effectively in minimal efforts. Here we recommend you to try EaseUS free backup software. It is an easy-to-use backup program that allows you to back up and restore your Windows Live Mail settings in Windows 10 easily whenever you have a need.
Now you can download this wonderful Windows 10 Live Mail backup freeware and follow the guide below to start your Mail client backup job.
Step 1. Launch EaseUS Todo Backup Free and then choose the backup option you want.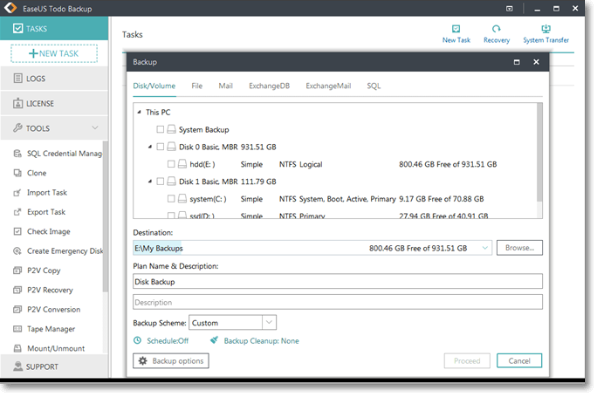 Step 2. Choose the system, hard drive, files or apps that you want to backup, and then select a destination where you want to store the backup file.
Note: You'd better create the backup file in some other storage media or in some other drive. If not, there may be a risk of the backup file getting corrupted or destroyed.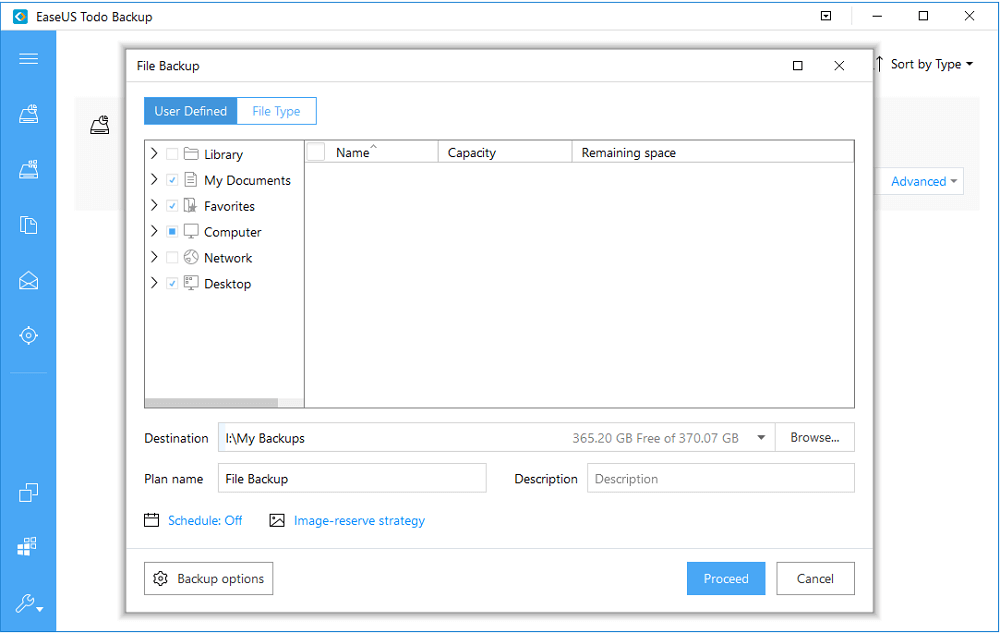 Step 3. Click Proceed to execute your operation.