About Hybrid Drive (SSHD)
Nowadays, HDD and SSD are so familiar to all modern users. With the prevalence of solid state drives that works to improve computer performance while being provided with higher price and smaller capacity than the traditional hard disk drives, a new technology has emerged. it's called solid state hybrid drive, short for SSHD, and the most reputable SSHD producer is Seagate.
What can you benefit from a hybrid drive exactly? Imagine this. You got a laptop with SSD installed but soon it's slowing down due to insufficient storage space, or you're a frenzy game player who demands a high-performance laptop with ample disk storage. As long as you require both the speed and performance from SSD, meanwhile the mass storage space from HDD, SSHD is an ideal choice. By then, you don't necessarily to swap the machine at all.
How to Upgrade Computer HDD/SSD to Hybrid Drive Free?
The new SSHD technology utilizes a little solid state storage but combines with the traditional hard disk drive, altogether providing the uunprecedented user experience. Most of all, it doesn't cost too much. Sounds incredible? It's easy to upgrade to SSHD in fact, only three steps will do.
Select a proper solid state hybrid drive according to your own needs.
Clone all necessary information from the old HDD or SSD to the new hybrid drive.
Remove the old drive and replace it with the new drive.
Choose the best cloning software
After having an ideal SSHD at hand, you're now supposed to choose a disk cloning software that assists this SSHD upgrading job the best. EaseUS Todo Backup with its clone feature is great, and it shall fully meet all your requirement in cloning HDD/SSD to SSHD in a super easy and fast way, without worrying that cloned hard drive won't boot problem occurs.
Here download EaseUS free backup software as well as disk cloning software.
Go through the cloning process to clone HDD/SSD to SSHD
Connect both your old HDD/SSD and SSHD to the desktop or laptop via the correct cable. Launch EaseUS Todo Backup so you're ready to go.
Step 1. On the main window, go directly to the Clone option.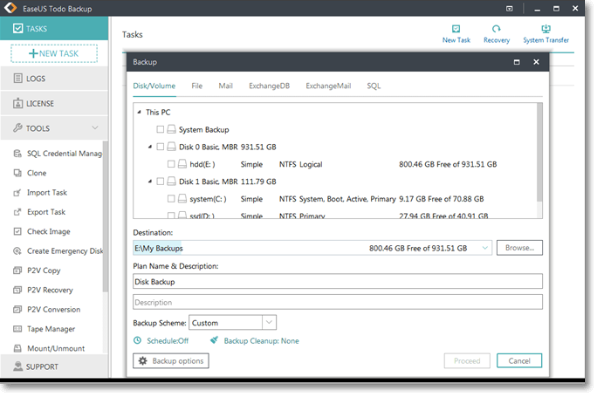 Step 2. Choose the source disk (your old HDD/SSD) and then click Next.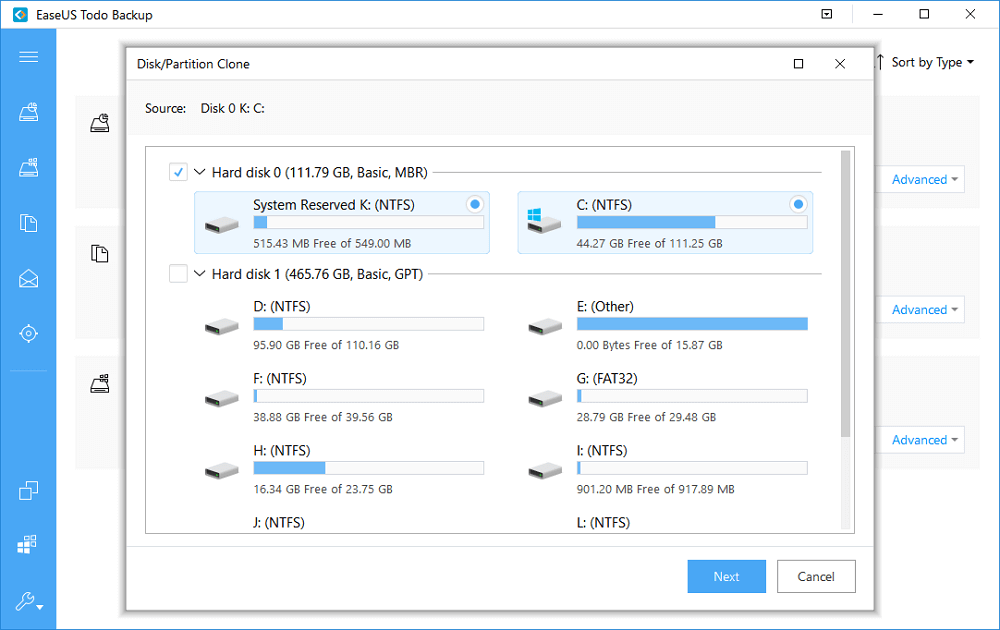 Step 3. Choose your new SSHD as the destination disk. Tick Sector by sector clone, with it, you can clone all sectors from source disk to the destination disk. You are allowed to preview the disk layout in advance, then click Proceed "to clone the disk.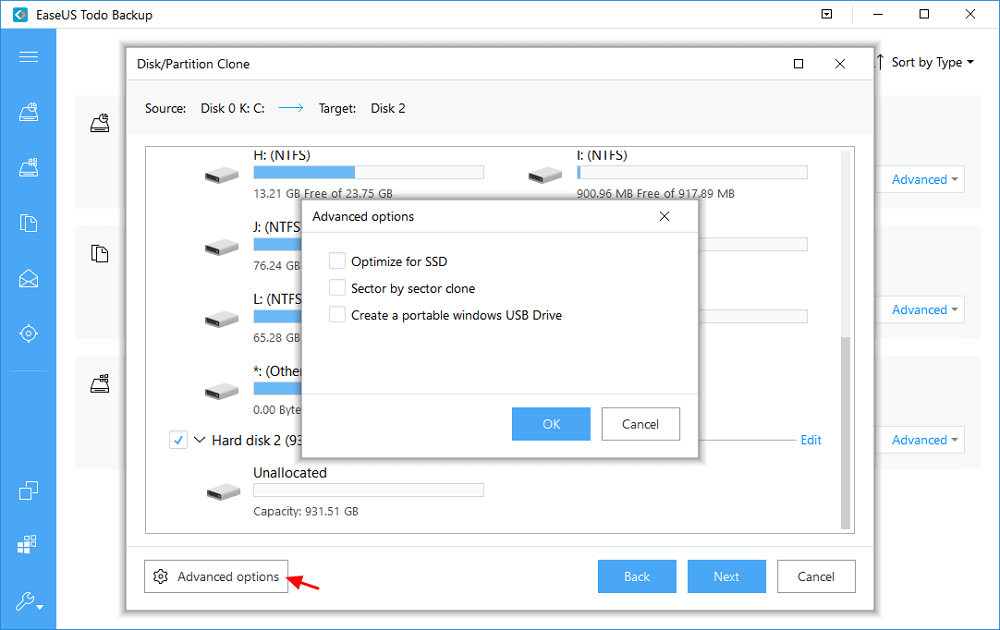 After the cloning process finished, you have done all the transfer task and successfully cloned HDD/SSD to the hybrid drive. Set the SSHD as the boot drive now. Enjoy.