Why Do You Create MBR Backups in Windows 10?
Windows 10 users now go to This PC -> Management -> Disk Management. Then right-click the disk you installed on your Windows 10 computer, choose Properties -> Volumes. There you'll find that the hard disk partition style is either Master Boot Record (MBR) or GUID Partition Table (GPT). They are two different ways of storing the partitioning information on a drive, including information on how a hard drive is partitioned and which partition is bootable. Here in this article, we focus on analyzing MBR disk and telling you why it is necessary to backup MBR in Windows 10.
MBR standards for Master Boot Record, which is a special type of boot sector that tells your computer what to do when it starts. So it plays a significant part in booting up Windows system normally, if the MBR is damaged or corrupted or infected by a boot sector virus, malicious software or ruined by some other fatal factors, you'll lose all the data on the MBR disk, I mean which is irretrievably lost.
How to Backup MBR Windows 10 Automatically?
How to prevent an irretrievable loss of data on an MBR disk effectively? The best bet is to create an MBR backup on a regular basis so that you can restore the backup timely in case of failure or corruption or virus infection on the drive.
To enable an automatically regular backup of MBR disk on Windows 10 computer, you can try this very simple but intelligent free backup software - EaseUS Todo Backup, with which you can set up an automatic backup at every day, week, month and upon an event. Please refer to the following guide to backup MBR freely.
Step 1. Among the backup options, choose "Disk/Partition backup".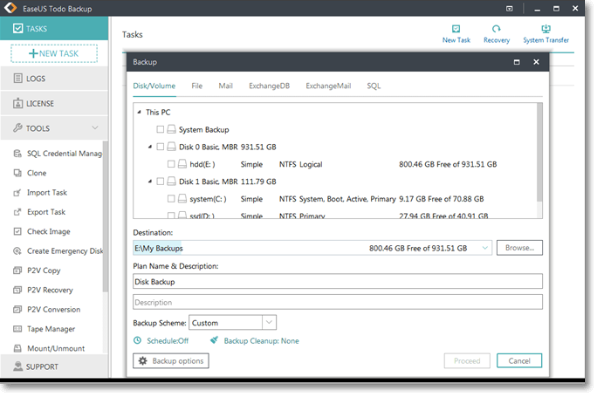 Step 2. Select your MBR disk to start the backup. The "Sector by sector backup" options allow you to backup either a single partition or an entire disk. Choose a backup location and enter a plan name and description to the MBR backup image, by which you can easily recognize the image when you need a restore.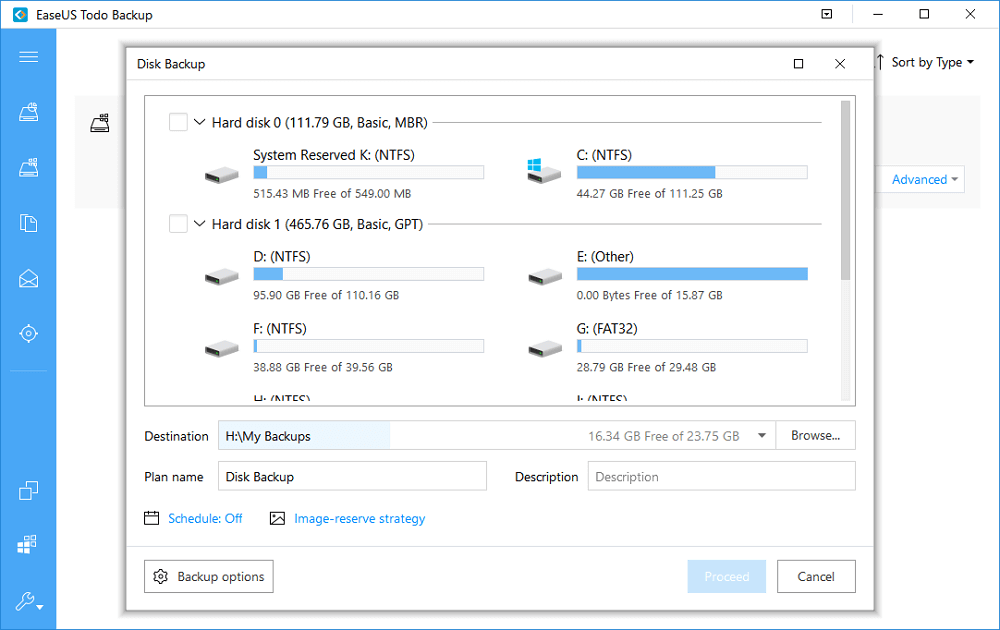 Step 3. Set backup schedule by clicking "Schedule", where you can execute an automatic MBR backup immediately when task created by daily, weekly, monthly or upon an event.