Why is it necessary to backup files in Windows 10?
Speaking of Windows OS, almost all Windows users will come up with the idea of Microsoft's latest genuine product - Windows 10. Windows 10 overwhelms most previous Windows OS versions with its magnificent features which enable many users enjoy their digital virtual life with ease. This fascinates many Windows 10 users when they finally can upgrade their computer into new OS. However, nothing can ever be perfect. Problems may still occur if no relative actions are taken ahead.
Sometimes it can be very easy to lose important files and data on new Windows 10 due to different reasons like allocating space, deletion, formatting etc. To avoid file loss problems on Windows 10, the best choice is to backup files Windows 10.
Recommended Solution for Free Backup Files Windows 10
You may wonder to know what kind of method can really help to backup data and files in Windows 10? Nothing can be more disheartening than losing important files. And the worse situation is that you know how you lose your files, but you find no way to restore them.
The most direct way is to copy files into a storage device such as external hard drive or USB drive etc. But this can be time-consuming. Sometimes it can really waste you a long time to backup large number of data. Here we'd like to introduce you an effective free data backup software - EaseUS Todo Backup Free to help you out. This software is produced by EaseUS, aiming to offer free backup solution for different users to backup files and data.
How to free backup files Windows 10 with EaseUS Todo Backup Free?
Backup software is not just a fad. Still it's a powerful tool for keeping digital data security in case of improper operation, system crash or other unexpected disasters. EaseUS Todo Backup Free is a powerful backup software with simple but secure method to help you find a plan B anytime anywhere.
How to use this software? Download it right now and follow next steps, then you'll know how to free backup files Windows 10:
Step 1. Launch EaseUS Todo Backup Free and then choose the backup option you want.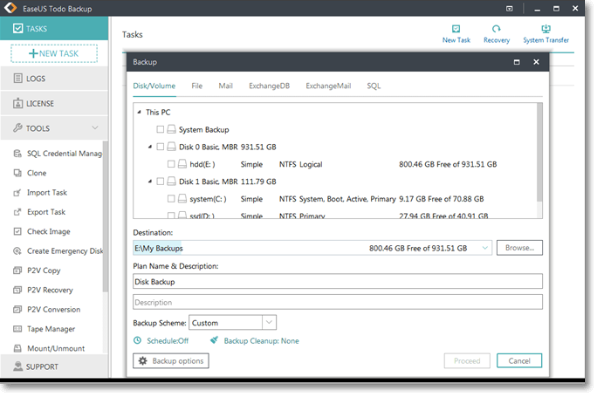 Step 2. Choose the system, hard drive, files or apps that you want to backup, and then select a destination where you want to store the backup file.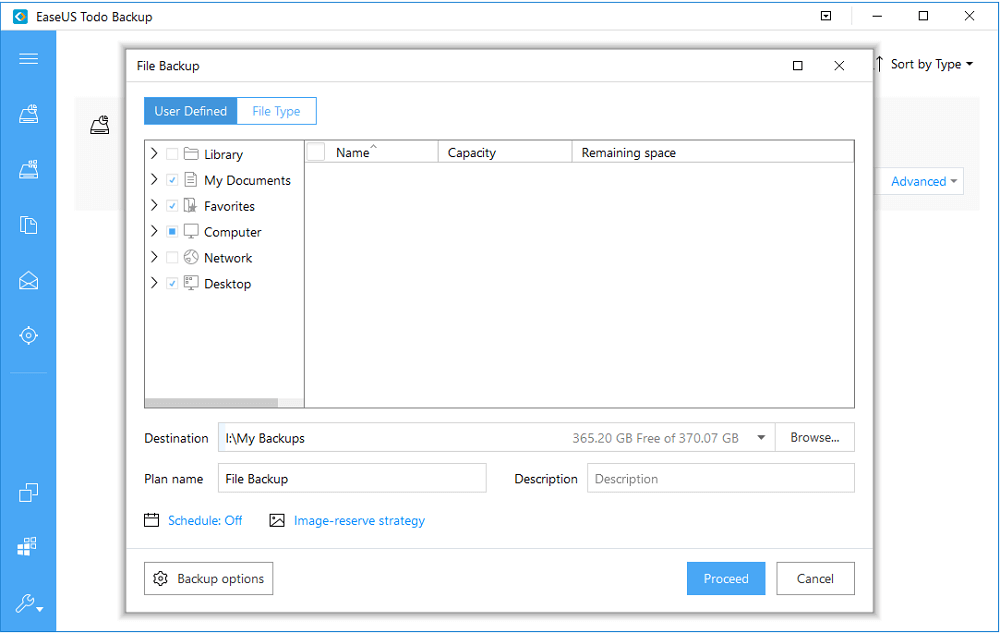 To get your files backup in a secure storage device is your best choice in case of the original spot get corrupted or destroyed. Besides helping free backup files Windows 10, EaseUS Todo Backup Free is also capable of solving other data backup problems such as to create Windows 10 backup system image for free.