OneDrive doesn't sync or stuck syncing in Windows 10, help!
"Hi guys, do you know how to repair OneDrive when it's not syncing files in Windows 10? I got this issue that this morning, I tried to sync a zip file which is about 3GB to OneDrive on my Windows 10 PC.
I launched the OneDrive desktop app, but it doesn't upload the selected zip file. And then nothing happened. Does anyone of you know how to effectively resolve this issue and make OneDrive work to sync file again? Please help me if you have a solution. Thank you."
OneDrive as a important file backup tool in Windows 10 indeed brings great convenience for Windows users to protect specific files timely. When it stops working or won't sync, users may have to find another way for backing up files. But if you still want to use OneDrive for syncing files, you'll have to find solution to repair OneDrive sync problems.
Don't worry if OneDrive not working for syncing files anymore. Here below in this page, you'll find reliable methods to effectively get rid of OneDrive file sync error and you can directly follow to repair OneDrive to work in Windows 10 again now.
Fix and repair OneDrive sync problems in Windows 10
Step 1. Connect OneDrive account to Windows
1. Go to Settings > Accounts and select Email and App accounts;
2. Click Add an account to connect your OneDrive account to Windows PC.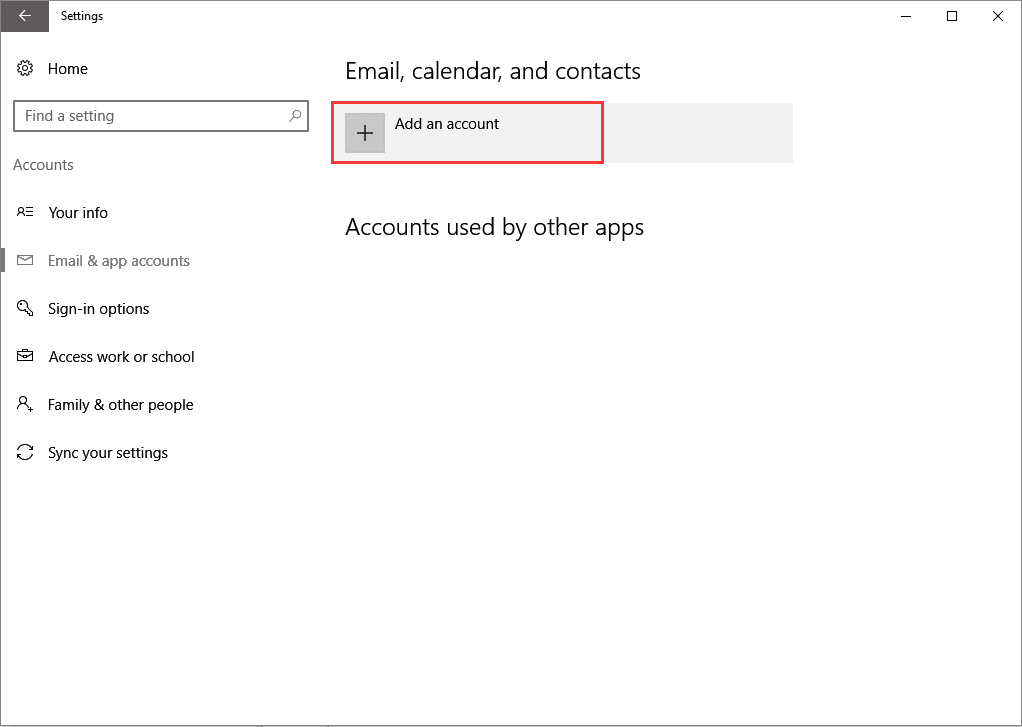 Step 2. Sync files to OneDrive with OneDrive alternative software
In order to protect your files securely, it's highly recommended for you all to backup and sync files to OneDrive first before you start fixing OneDrive not syncing error.
How? Professional OneDrive alternative software - EaseUS Todo Backup supports you to directly backup and even automatically sync files to OneDrive without using OneDrive desktop app in Windows 10. Just free download, install and apply this software on your PC to free backup and sync files to OneDrive with ease now:
1. Launch EaseUS Todo Backup, choose backup mode - "File Backup".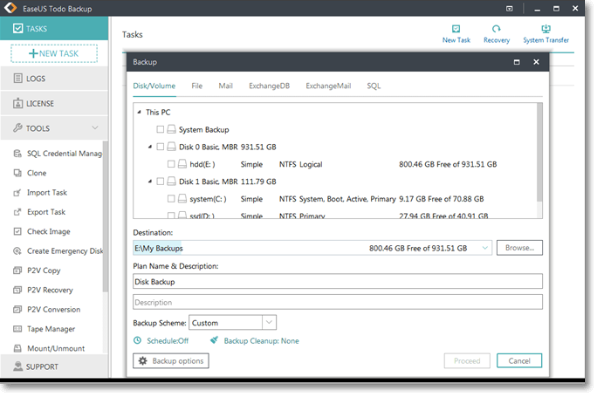 2. Choose files that you need to backup - Desktop files, Computer (hard drive partition files and data) or other data in PC;
Select backup destination and click Cloud Storage > Add Cloud storage service.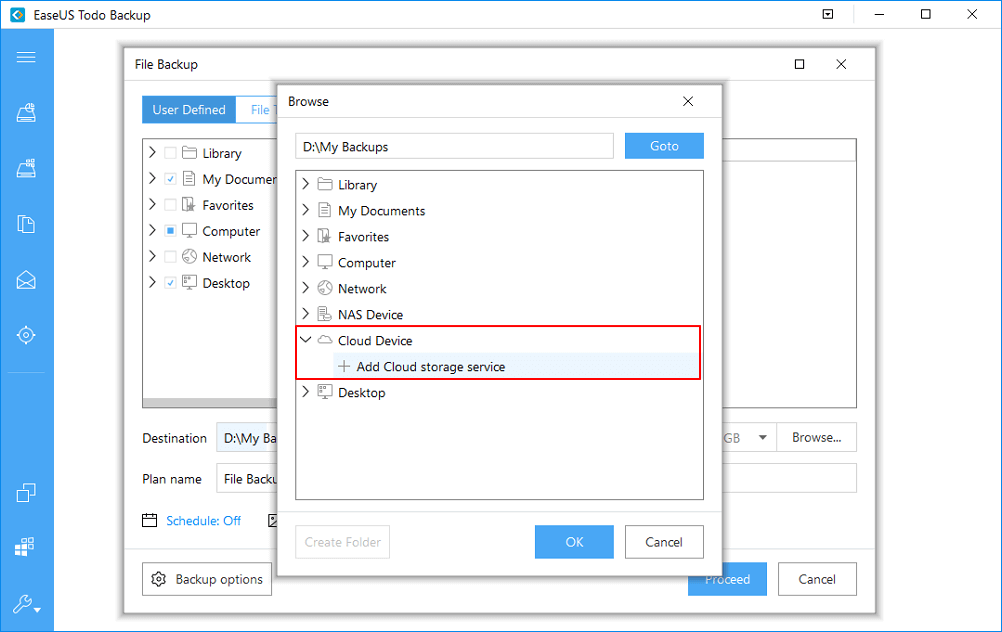 Choose OneDrive as your Windows 10 files backup destination.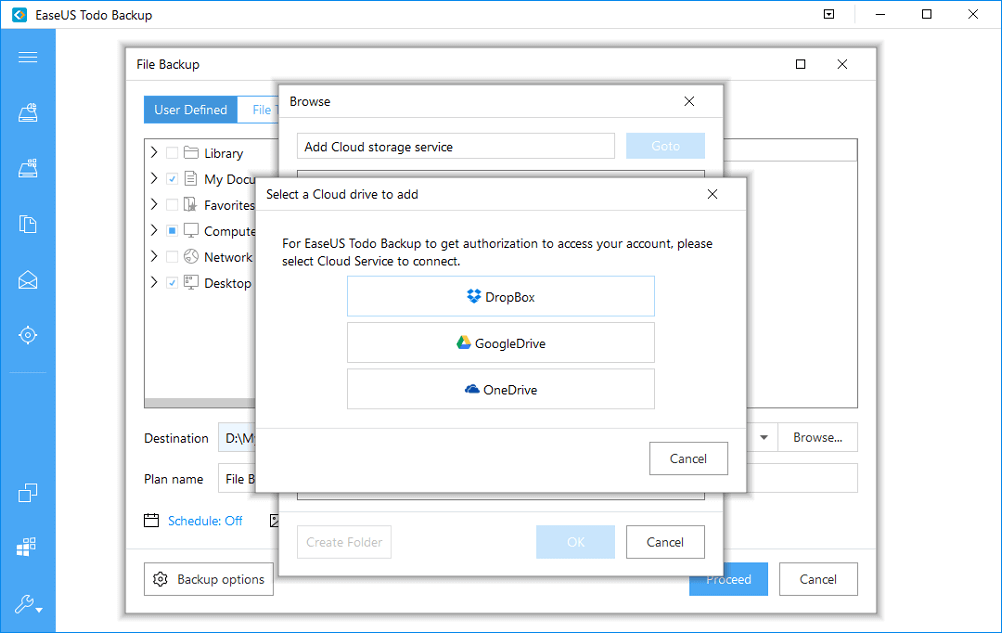 3. Sign in OneDrive, click Yes to allow EaseUS Todo Backup to access to your Cloud account and then click Proceed to backup all PC files into OneDrive.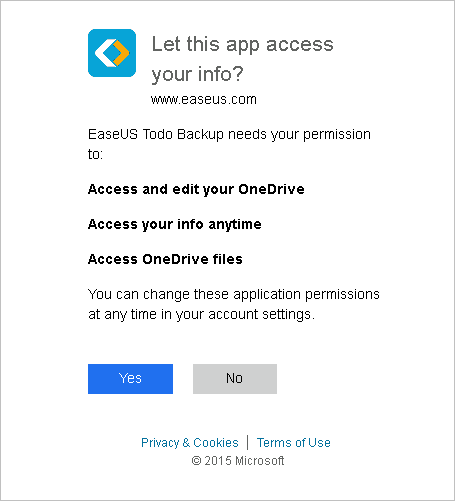 Step 3. Fix and repair OneDrive sync problems
1. Ensure the file size is less than 10GB;
Files larger than 10GB can't be synced to OneDrive cloud account with OneDrive app. So please Zip your file and make sure the file size is smaller than 10GB.
2. Check and install the latest Windows update
Check if Windows is update to date or not. If not, get and install the latest update.
3. Reset OneDrive settings
Right-click on OneDrive icon in Windows 10;
Select Settings and click Unlink;
Then follow the onscreen instructions in Welcome to OneDrive wizard to set up OneDrive.
If this not work, try below tips:
Right-click on Start button and select Command Prompt (Admin);
Sign in with your administrator account and type:
%localappdata%\Microsoft\OneDrive\onedrive.exe /reset and hit Enter;
After this, type: %localappdata%\Microsoft\OneDrive\onedrive.exe and hit Enter to run OneDrive client for syncing files again.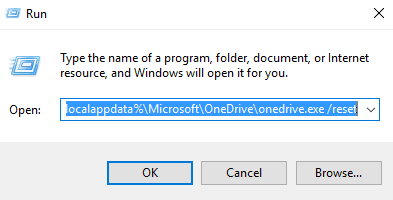 4. Run OneDrive troubleshooter for help
The last tool you may try is to run OneDrive Troubleshooter to help effectively repair OneDrive to sync files again.