Large demand in recovering specific data from Windows backup image
Windows computers users are able to create full system image backups in Windows backup control panel. It's a generous offer which greatly decrease the danger of losing data. As long as we do important data backups in a regular basis, unexpected data loss will be somewhat eased. However, many users still complained about the generous offer saying that it's very troublesome when they perform the backup recovery, because Windows doesn't allow to extract a single file from Windows backup image.
Actually, there is a large demand for individual files recovery from Windows full/differential/incremental backups. It's time and energy consuming if one wanted file has to be extracted from a whole backup image. So what's the other way out?
Use EaseUS backup and recovery software to achieve the goal
In this case, give up backing up data in Windows backup control panel and turn to another free Windows backup solution which supports extracting only the wanted file from a compressed backup image.
Here we recommend you the best free backup program for Windows, which allows disk/file backup to external hard drive, cloud device, network, local disk and more.
It is EaseUS Todo Backup Free. You can free download it to your PC and start to explore its magic. First let's learn how to backup data with the favorable utility and then perform the specific file recovery from the chosen backup image.
Back up the entire PC with Easeus Todo Backup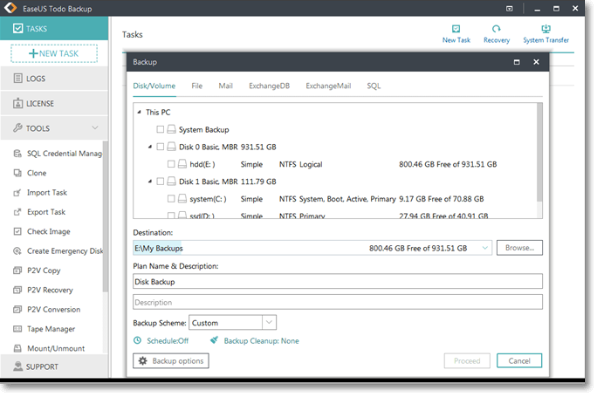 1. Launch EaseUS Todo Backup Free and then choose the backup option you want.
2. Choose the system, hard drive, files or apps that you want to backup, and then select a destination where you want to store the backup file.
3. Click Proceed to execute your operation.
Steps to extract a single file from EaseUS Todo Backup Windows backup image
Step 1. Launch EaseUS Todo Backup.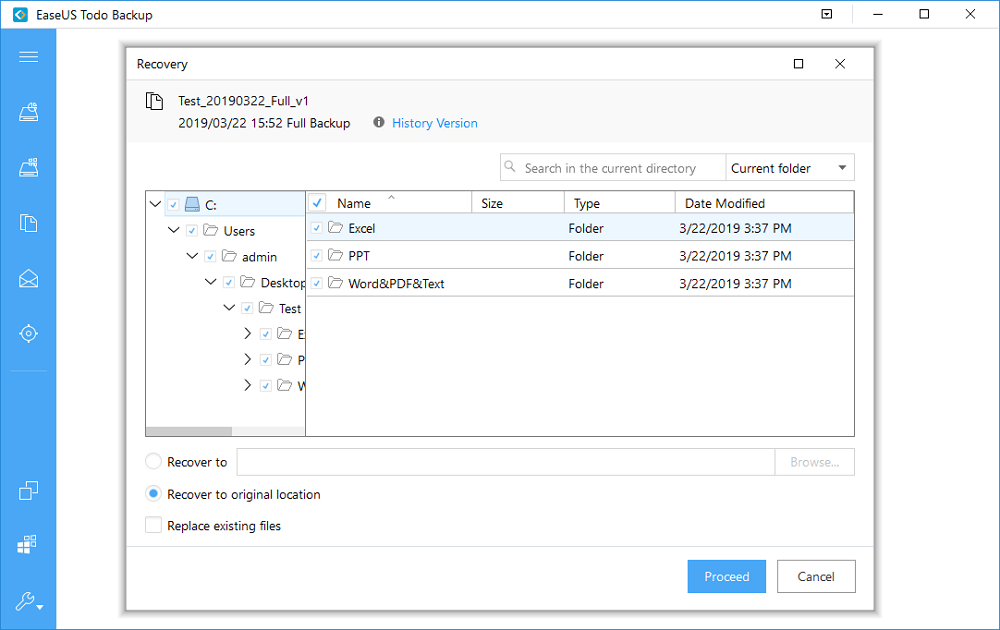 Step 2. Select a backup task to restore (you can identify it by Name and Created time). Or click Browse to Recover to locate image manually. Choose "File mode" in Recovery mode. Select the specific folder /file to recover.