10 Days Rollback Limit for Windows 10 1607 Anniversary Update
Windows 10 version 1607 anniversary update allows only 10 days to revert back to older Windows versions, announcing by Microsoft, who confirms that this anniversary update will lock users up after 10 days, being different from the previously promised 30 days limit.
So people who're thinking about installing Windows 10 version 1607 anniversary update on their PCs, be aware of this free rollback limit. To be frank, 10 days are too short to verify the compatibility, stability and performance of the newly upgraded Windows operating system. It's definitely necessary to break the 10 days rollback restriction by creating a system backup in order to downgrade Windows 10 anniversary update anytime as you want, no matter 10 days or 30 days or 365 days since the update or upgrade date.
EaseUS Todo Backup - Extend Rollback Limit of Windows 10 Version 1607 Anniversary Update
How to prolong Windows 10 anniversary update rollback deadline? It's easier than you thought. Download and install EaseUS Windows backup software on your PC running Windows 10 version 1511 or earlier version, and follow the guide behind to backup the current system at once. With a system backup image at hand, you can get Windows 10 anniversary update with no worries, because whenever you become dissatisfied with the new 1607 version, just run EaseUS Todo Backup and restore the old version from the backup image at any time.
Guide: create system backup of Windows 10 version 1511 or earlier version
STEP 1. Launch EaseUS Todo Backup and select "System Backup" on the main window.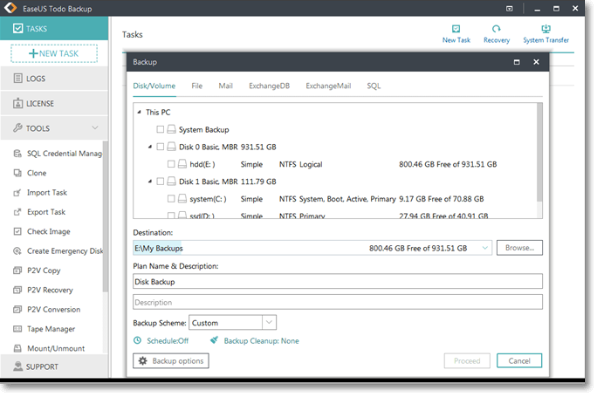 STEP 2. The software will then detect and back up the current system (i.e. Windows 10 version 1511). You can edit the "Destination" and create Windows 10 backup image to a specified location. Enter a plan name and a description so that you can distinguish the image clearly.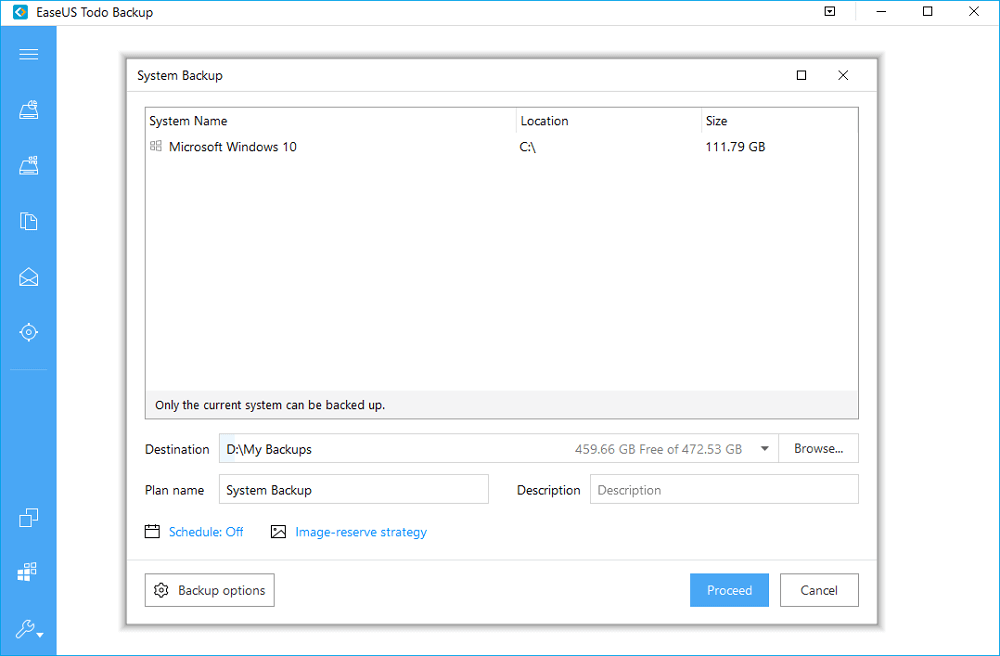 STEP 3. Click "Proceed". You should now successfully create a system backup and bare no risks to update to Windows 10 anniversary update version 1607.
Guide: downgrade Windows 10 version 1607 to version 1511
When you decide to downgrade version 1607 to 1511 or other versions you've backed up with EaseUS Todo Backup, directly click the "Recovery" option to restore the previous version of Windows.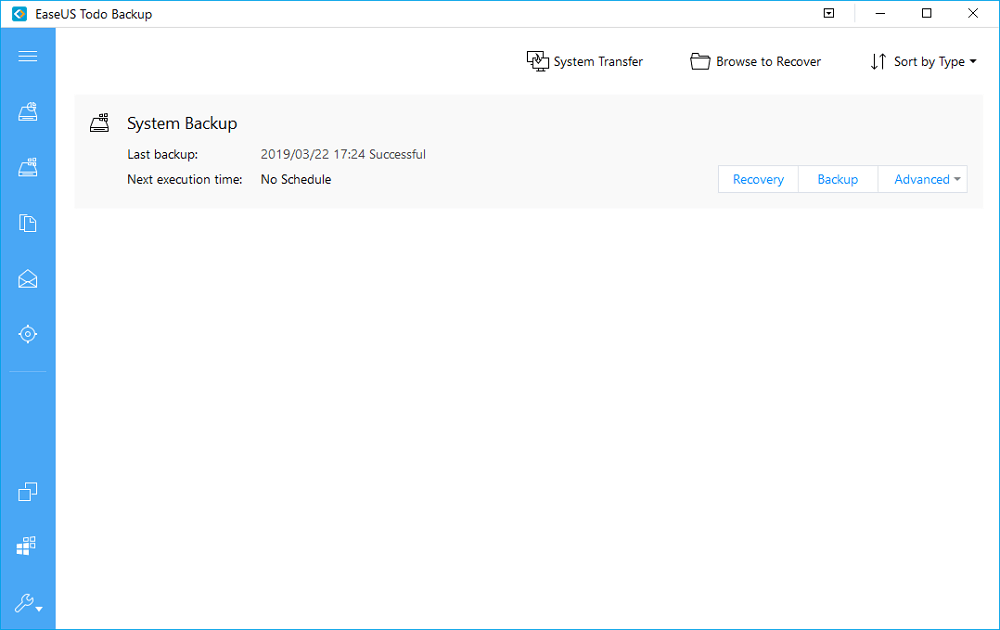 How to Downgrade Windows 10 Anniversary Update Within 10 Days?
If you're still in the 10 days period and confirmed the decision of going back, you can downgrade the anniversary update version 1607 by referring to the following instruction.
STEP 1. Open the Windows 10 Settings app;
STEP 2. Select "Updates & Security" and then "Recovery" from the sub-menu;
STEP 3. Click on "Get Started" underneath the "Go back to an earlier build" heading.
STEP 4. Answer the feedback question with whichever reason is appropriate and click "Next";
STEP 5. Cycle through the confirmations and alerts until the process begins;
STEP 6. Wait for a bit and when finished you will be back to Windows 10 version 1511.