Windows To Go is a great tool that offered by Microsoft to help users install the Windows OS on a USB flash drive so that they can use the device to boot Windows on any computer they want. It is the best choice for users who want to run Windows 10 from USB to enjoy all the benefit from the operation.
What are the Windows to go certified/supported USB drive?
But users who are not so familiar with this tool might not know that Windows to go is only available on Windows Enterprise Edition and on a series of certified USB drives claimed by Microsoft. Next, I will list the Windows to go supported or certified USB drives.
Imation IronKey™ Workspace W300 / W500 / W700
Kingston DataTraveler Workspace
Spyrus Portable Workplace
Spyrus Secure Portable Workplace
Spyrus WorkSafe
Super Talent RC4/ RC8
WD My Passport Enterprise
Any tools help to create Windows to go with a non-certified USB drive?
Is your device contained in the above list? If you use a non-certified USB drive, you will receive "This is a removable drive and isn't compatible with Windows To Go" error and told to choose a drive that meets the required hardware specifications. Then, how can you get the problem resolved? Is there any third-party Windows To Go creator can ignore the limitation and successfully create Windows to go with a non-certified USB drive?
Here EaseUS Windows backup software will help. Working well to create a portable Windows USB drive, the program allows you to create Windows to go on any USB flash drive in Windows 10/8.1/8/7 and other previous versions! Now, let's look how it works.
2-step guide to create Windows to go with a non-certified USB drive
Step 1. Insert a USB drive into a working computer, launch EaseUS Windows To Go creator and click System Clone.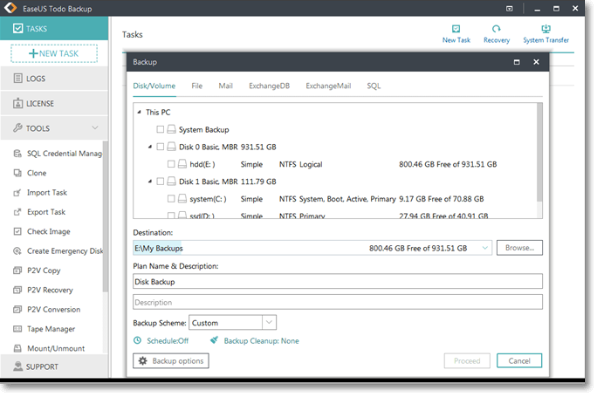 Step 2. Choose the USB drive as the destination disk to clone system disk. Open Advanced options menu and then click Create Portable Windows USB drive option. Finally, click Next to continue.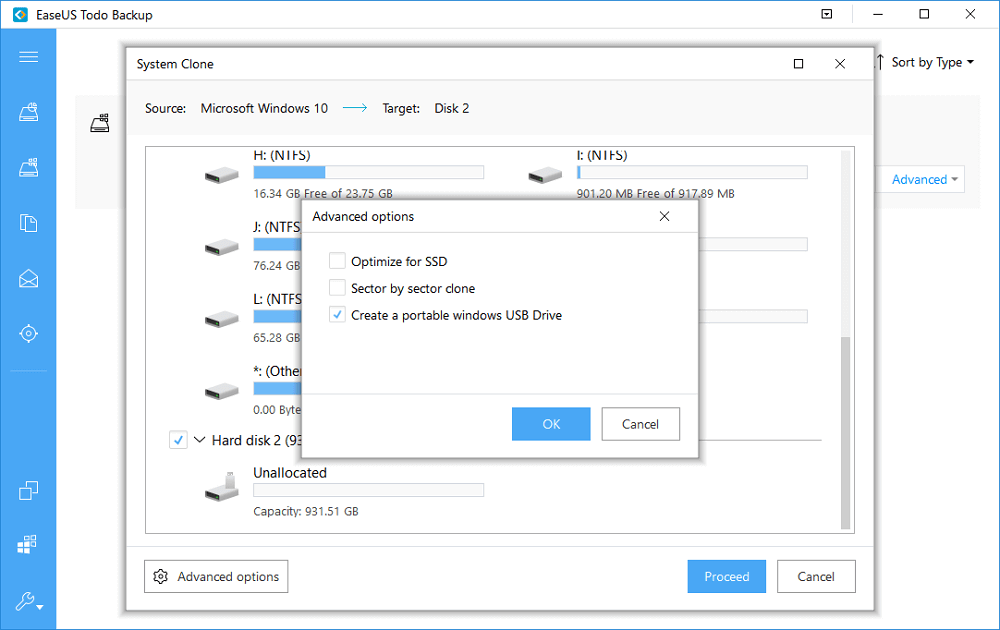 After the 2 steps, you just wait until the process is finished, it might take a while. After that, you will get a Windows bootable USB disk containing your personalized operating system and boot files. And you can use it to run Windows on any PC whenever you want.