Since the launch of Windows 10, various problems have occurred in the system and prevent the PC from working. To fix the issue, you usually have to repair the system to correct the possible errors or corruptions. But sometimes, the problem is so terrible that your computer just cannot boot properly and all the built-in recovery options are not available. In this case, a Windows 10 repair disk is required to help you manage this system recovery job.
Can I use a recovery disk on a different computer in Windows 10?
When it comes here, many users want to ask 'Can I use a recovery disk on a different computer in Windows 10?' The answer is definitely yes. A third-party backup software can make the solution feasible. But, if you directly use the Windows built-in feature to create Windows 10 repair disk from another computer, the disk might fail to work while being used on another computer for compatibility issues. Next, we will show you how to create Windows 10 recovery disk for another computer with EaseUS backup software. It is also helpful when system repair disc could not be created.
Steps to create Windows 10 repair or recovery disk from another computer
Step 1. Connect USB or external hard drive to PC, it is required if you want to create a system image to external storage device.
Step 2. Launch EaseUS Todo Backup and then click System Backup option.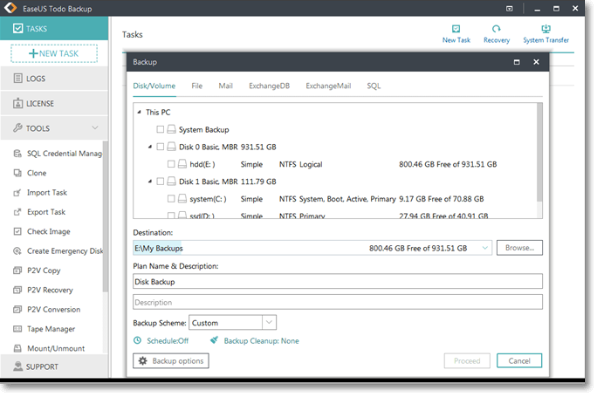 Step 3. Select a destination where the target drive (USB/external hard drive or partition) is to save the system image and click Proceed.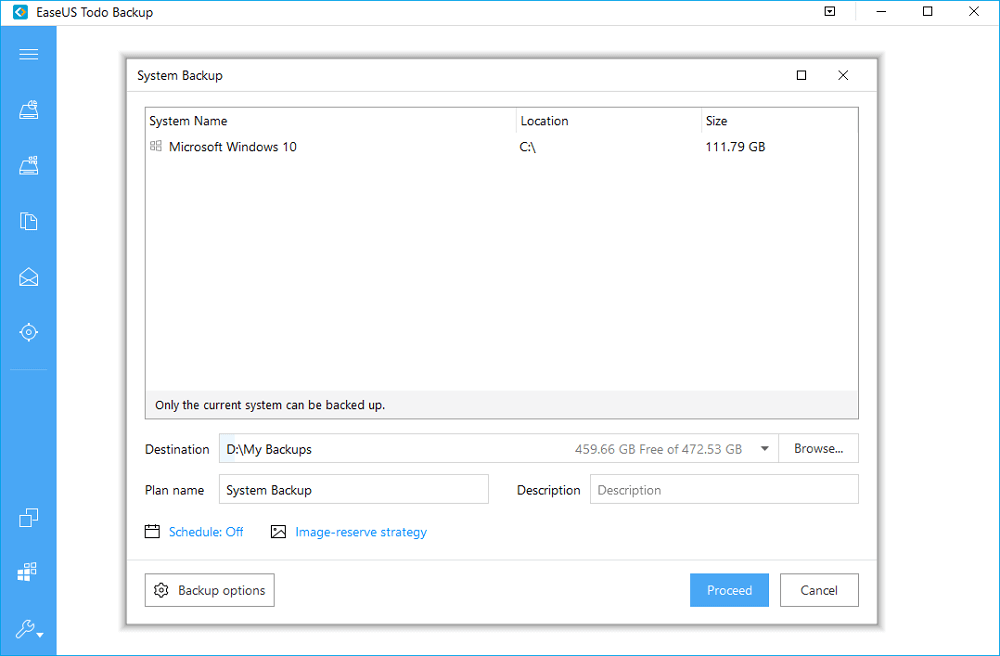 The operation will make the software start to create a Windows recovery disk. So you can repair the corrupted or failed system on another computer by restoring it to the working state. For a detailed guide, please refer to how to restore system image to different/dissimilar hardware.