What will you need to backup Hyper-V VM?
Many users know clearly that how important is it to backup Hyper-V VM, but they have no idea about how to do it. That is why most people suffered terrible data loss caused by Hyper-V VM crashes and some other reasons. But don't worry! If you read this article, you will find that it is no longer a difficult task as you have expected to backup Hyper-V VM. We will introduce you how to manage it step by step here.
Before introduce you the detailed guide, first let's figure out what will you need to backup Hyper-V VM? What can help you do the job in the easiest way? In general when we talk about something related to backup, third-party backup and recovery software will immediately come to our mind.
To save your time and efforts to find a safe and efficient one, we recommend you to try EaseUS file backup software. The program is a professional online backup software that works well in Hyper-V VM backup. Being able to return a machine to a previous state after recovery, it can easily and effectively protect your MS Hyper-V virtual machines against crashes and unexpected data loss caused by certain reasons.
Steps to backup Hyper-V VM with EaseUS Server backup software
EaseUS Server backup software is a very easy-to-use backup tool. No complex settings, it allows you to backup Hyper-V VM with simple steps. What's more, with schedule backup feature, it enables you to automatically backup Hyper-V VM after you creating a backup plan.
Step 1. Launch EaseUS file backup software and choose the backup option work best for you for different backup purpose.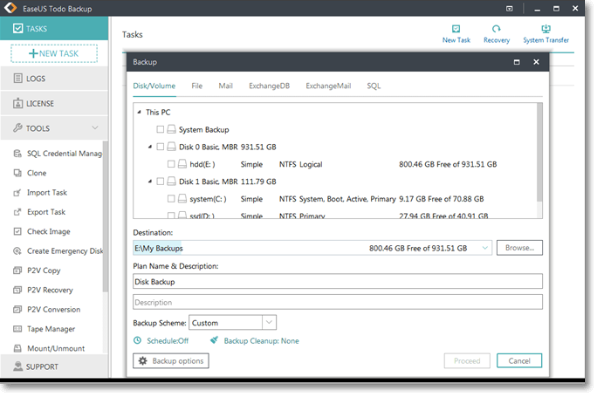 Step 2. Choose the system, hard drive, files or apps that you want to backup, and then select a destination where you want to store the backup file.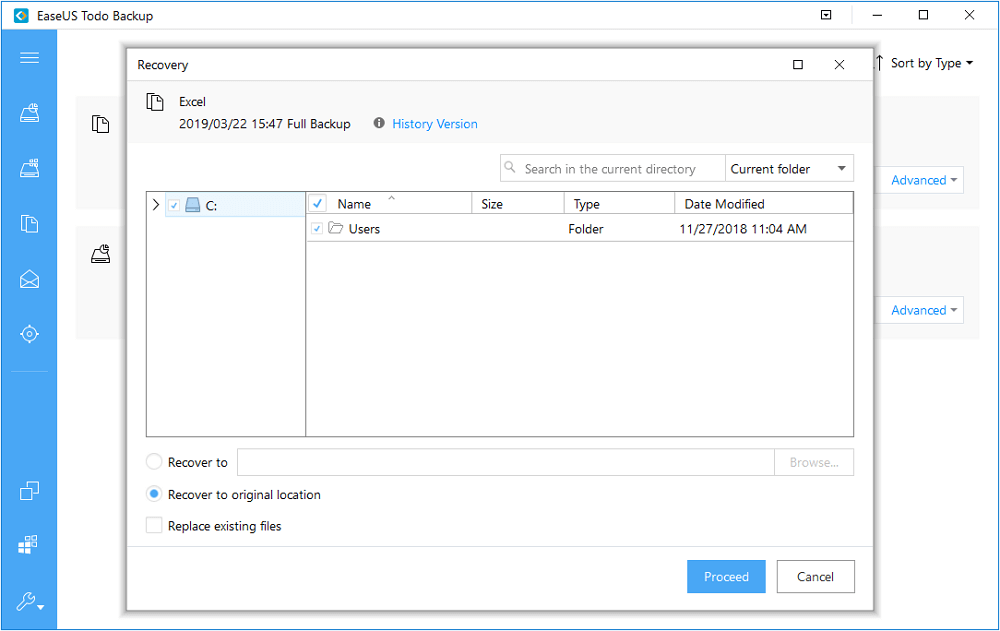 Step 3. Click Proceed to execute your operation.