Is It Too Late To Backup Hard Disk After Bad Sectors Are Found?
"Lately, I had trouble reading or copying files on my 500GB WD hard drive. After CHKDSK diagnostic, I realized that it's a defective one because many bad sectors are on it. I don't know if the data within the bad sectors was affected, and I'm afraid that it's too late to backup hard drive with bad sectors. Do you have some suggestions?"
When bad sectors are found on a hard drive, let it be physically or logically damaged, you'd better raise attention. Typically, to salvage data on hard drive with bad sectors, you can choose either a backup utility or a disk cloning tool. The latter method requires a new drive, while the former method just copies or extracts data on the drive.
Let's assume that you don't prepare an additional hard disk to clone hard drive with bad sectors, and only require disk imaging. Here is how you can do it.
Backup Hard Disk Drive with Bad Sectors with EaseUS Todo Backup
To backup hard drive with bad sectors successfully, you need EaseUS free backup software that is able to ignore bad sectors. The sector by sector backup feature in EaseUS Todo Backup software enables users to create backups of hard drive without interruption because even if bad sectors can't be read, the software will skip the part and continue to work.
In a word, once bad sectors were found on HDD, SSD or USB flash drives, you need to take prompt action to rescue data on the 'safe' sectors. If the bad sectors are lucky enough to be read by EaseUS Todo Backup software, don't hesitate. Don't make the backup too late.
Step 1. Launch EaseUS Todo Backup and click Disk/Partition Backup.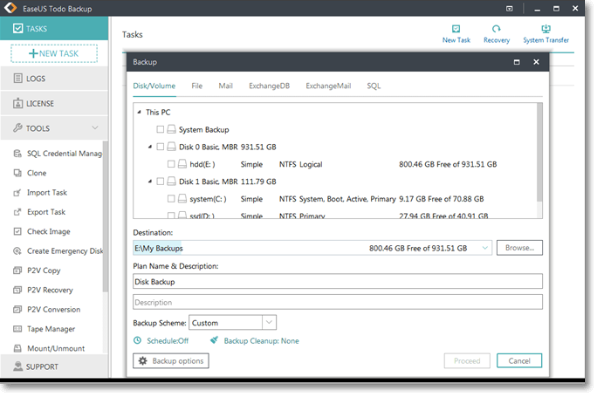 Step 2. Choose the hard drive with bad sectors on it. Tick the "Sector by sector backup" option.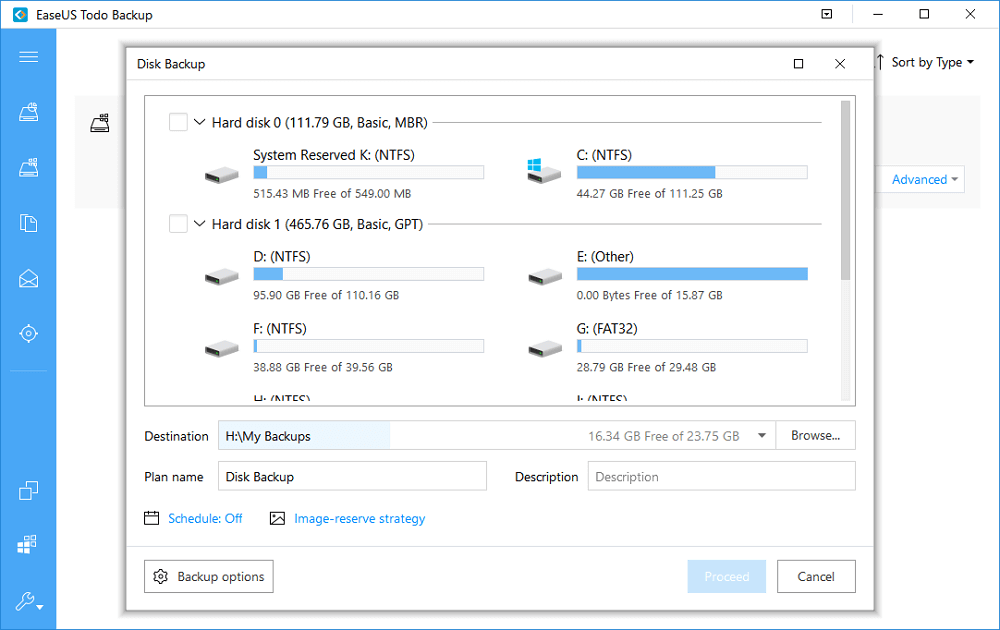 Step 3. Click "Destination" to select a storage location to save the hard drive backup image file. It can be an external drive or network place, etc.
Step 4. Click "Proceed" to confirm the operation.