Why is it necessary to backup and protect computer data?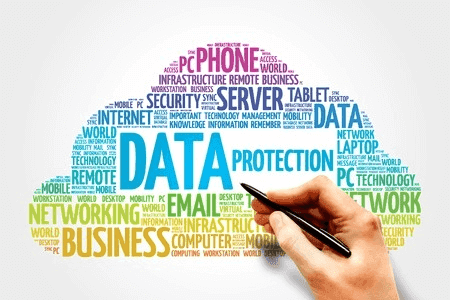 Usually, you won't realize how serious the problem is until you indeed lose saved data on computers. It's quite easy for us ordinary people to lose important data saved on PC or home computers.
Here in the below are some major reasons that may cause data loss to your computer:
Hard drive damaged or broken;
Storage devices corruption;
Windows system crash or error;
Data overwrite;
False or improper operation;
Virus/ransomware attack etc.
When data loss issue occurs, you'll have to pay expensive fees for data recovery software or data recovery service center for restoring lost data if you don't have any data backups. Sometimes, the lost data even cannot be restored anymore.
If you have created complete backups of your computer in advance, you'll successfully protect your computer from being attacked WannaCry etc ransomware and virus without losing any family files, personal data or even pay for decryption keys. System crash, hard drive corruption, data encryption etc errors surely won't be a problem to you with a complete computer backup and data protection solution.
How to backup and protect computer from data loss, virus attack and disasters?
So how to backup your computer and protect data from virus attack or unexpected disasters such as System crash, hard drive corruption or data deletion etc? A complete backup solution is exactly what you need.
Here we'd like to recommend you try EaseUS Todo Backup Home which provides a complete and secure backup solution for you to completely backup home computer/PC and protect data in 4 ways.
Note: It's 100% free to backup your computer and restore images with 30 days with EaseUS Todo Backup.
Free download and install this software on your PC and follow to see how to backup computer and protect your data against virus and unexpected disasters now:
Way 1. Protect System & Programs with System Backup
System Backup supports to create backup images for your computer system and boot partitions, backing up the whole Windows system, programs and all existing data on C drive. This will protect your computer from any unexpected system crash or virus attack without spending time reinstall Windows system.

EaseUS Todo Backup will set the backup image as .PBD format file which can be stored into network drive or external storage devices.
Besides, you can also create a backup plan with the Schedule feature so that your computer will automatically create backups for Windows system and programs at leisure time. Usually, one time a week is highly recommended.
Incremental Backup and Differential Backup are also recommended if you don't want to waste too much disk space for storing system backup images. With these two features, you can only backup changed files and data in System C drive so to save more valuable space.
You may also apply Image Reserve Strategy to delete old backup images regularly.
Besides, we'd also recommend you to create a bootable disk with Create Emergency Disk feature so to boot your computer and restore the system image to the original or new disk or even try the universal restore with System Transfer feature.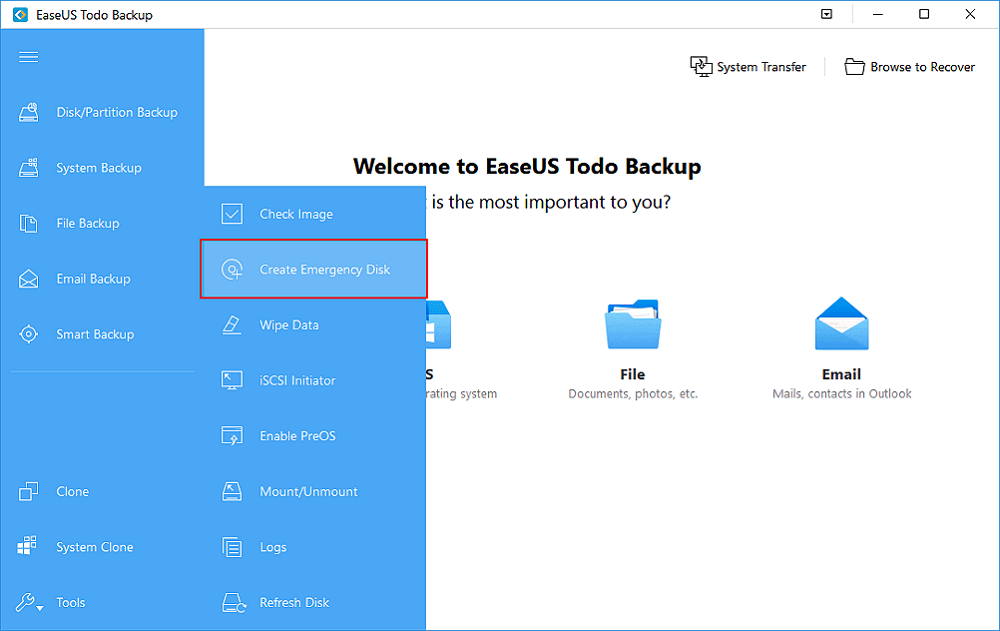 Way 2. Protect Disk Partition Data with Disk/partition Backup
Usually, most computer users would like to save important data in other partitions except C: drive, such as D: drive.
Therefore, we'd love to recommend you try Disk/partition backup regularly if you have important data saved in other drive partitions.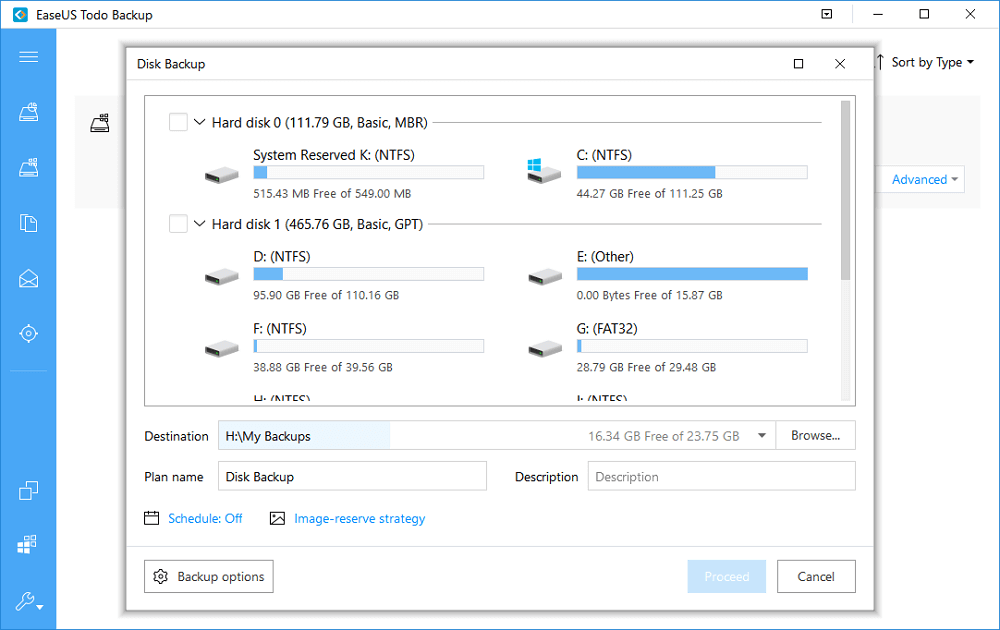 Way 3. Protect Important Files with File Backup/Smart Backup
Both File Backup and Smart Backup all support to backup selected files. With file backups, you don't need to worry about any unexpected data loss, deletion or virus attack issue on your PC anymore.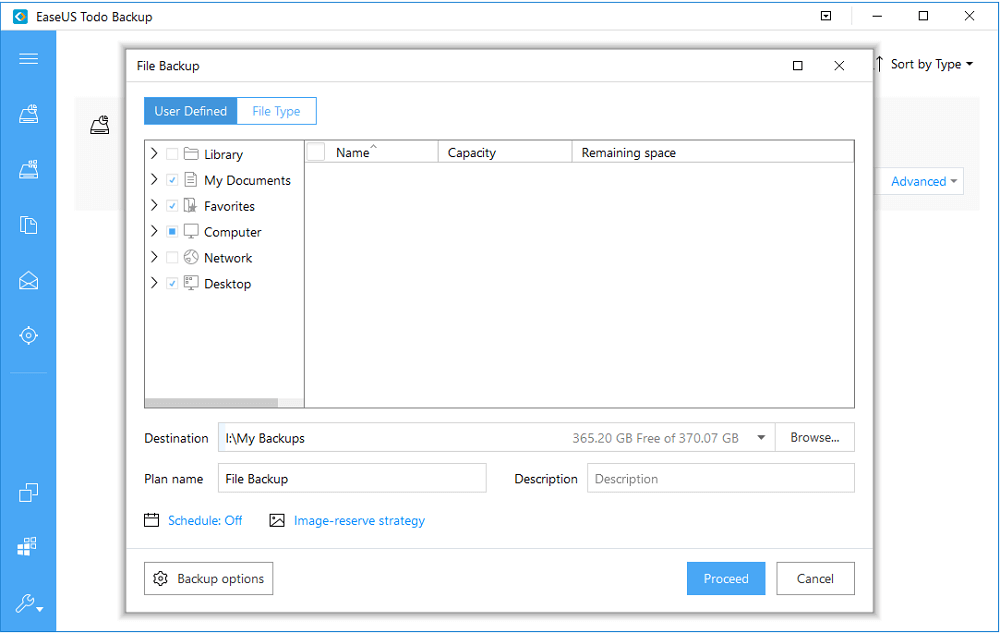 The only difference is that Smart Backup supports to create a backup image every 30 minutes with a preset plan. And you are highly recommended to backup important files and folders with this feature.
File backup can also be used to manually create a backup plan for auto-backup target files.
Way 4. Backup and Protect Microsoft Outlook Emails with Mail Backup
Mail Backup supports to create a backup image for your important Microsoft Outlook emails in case of accidental deletion.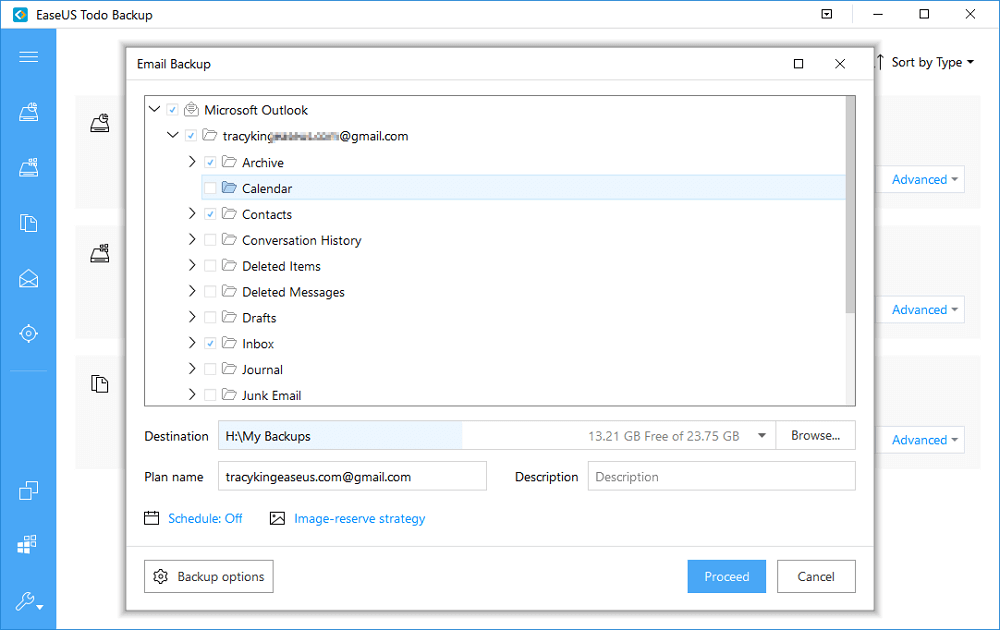 With the above provided 4 ways of system backup, disk/partition backup, file backup and mail backup, EaseUS Todo Backup will provide a complete backup solution for your home computers and PCs.
And we suggest you save backup images into a secure external hard drive, network drive or Cloud such as Google Drive, OneDrive and Dropbox etc services.
When your computer is attacked by virus or any unexpected disasters, you can quickly restore your PC back to the previous health state from the computer backup image.