How Can I Back Up Files to OneDrive
I would like to automatically back up or sync the My Documents folder to OneDrive. What is the best way of achieving this? The online information on OneDrive does not make this clear, please help me.
The OneDrive cloud storage solution has become an important part of Microsoft's platform, and in Windows 10, it's baked directly into the operating system. You're set up for it when you log in with your Microsoft Account, and you'll find the storage available in File Explorer
For a single file, you can drag and drop it to the OneDrive folder. But for large amounts of files and long-range-planning, it's better to use professional backup utility. Besides, new files could be created every single day, so it is better to schedule backup them to OneDrive cloud. However, how do you back up local files and desktop files to OneDrive in Windows 7/8/8.1/10? Actually, it is quite easy.
Step-By-Step Directions to Back Up Files to OneDrive
Fortunately, EaseUS Todo Backup, a professional and easy-to-use backup tool supporting different types of backup, clone, restoration and so on, has one utility called File Backup enables you to automatically back up files to OneDrive as long as you set a schedule. To realize this function, this tool will create an image of your file to OneDrive daily, weekly or even at a specific time so long as you have set a schedule.
Step 1. Launch EaseUS's free backup software and choose "File Backup" option to back up files from your computer or other devices to Google Drive, Dropbox or OneDrive.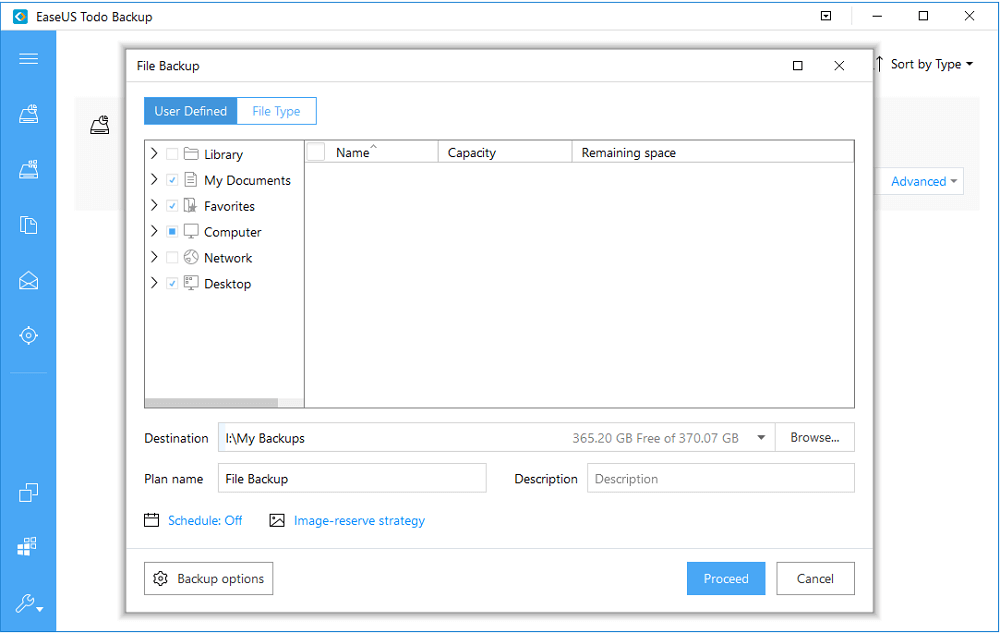 Step 2. Select the files or folders you want to back up or upload. Then click "Destination" to select the Cloud Storage Service > Add Cloud storage service so that you can save your files to Google Drive. You can also choose Dropbox or OneDrive as the destination to store the backup file.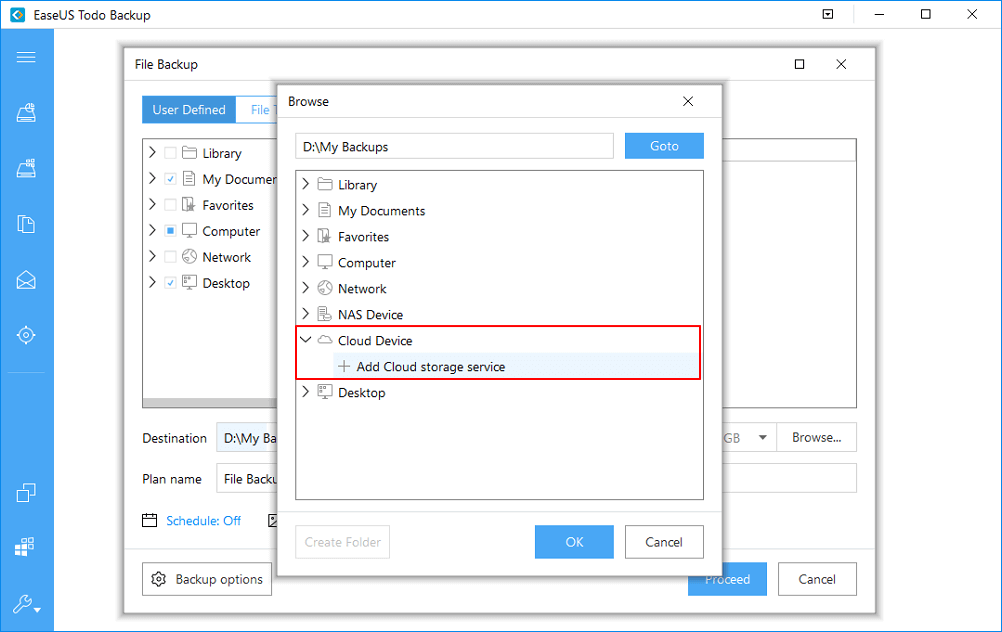 Step 3. Sign in your account to link your Cloud device with EaseUS Windows backup software. And then click Allow to make sure that the program can access your files and folder on the Cloud device.
Step 4. Click "Schedule" option to open the Backup Scheme window, here you can create a scheduled backup plan to back up files daily, weekly, monthly or upon an event. For example, you can set at 5 pm, then it will automatically back up these files every day at 5 pm.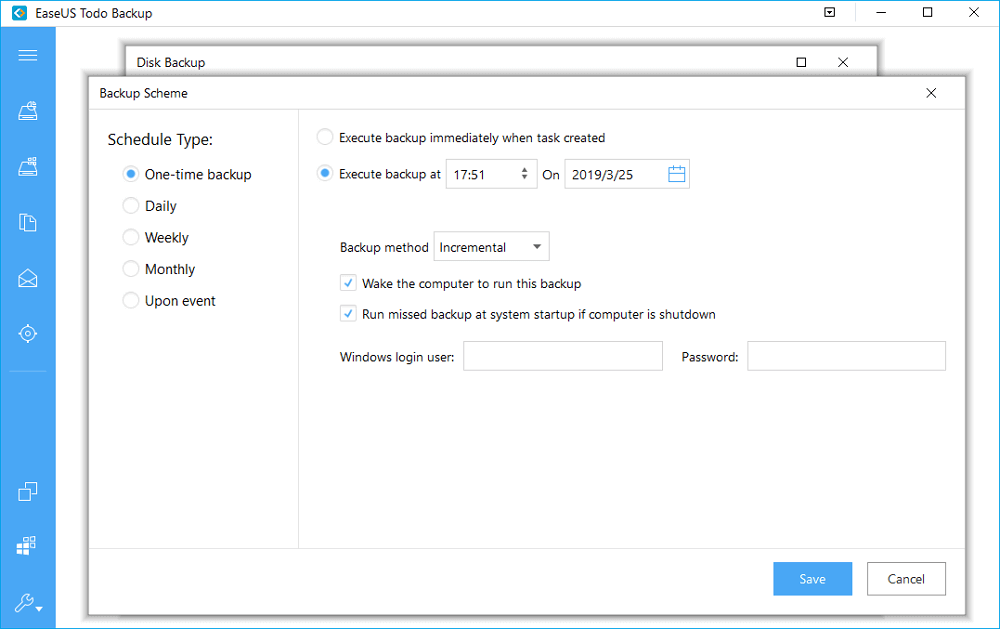 Step 5. Click "Proceed" to automatically back up files to Google Drive, Dropbox or OneDrive.